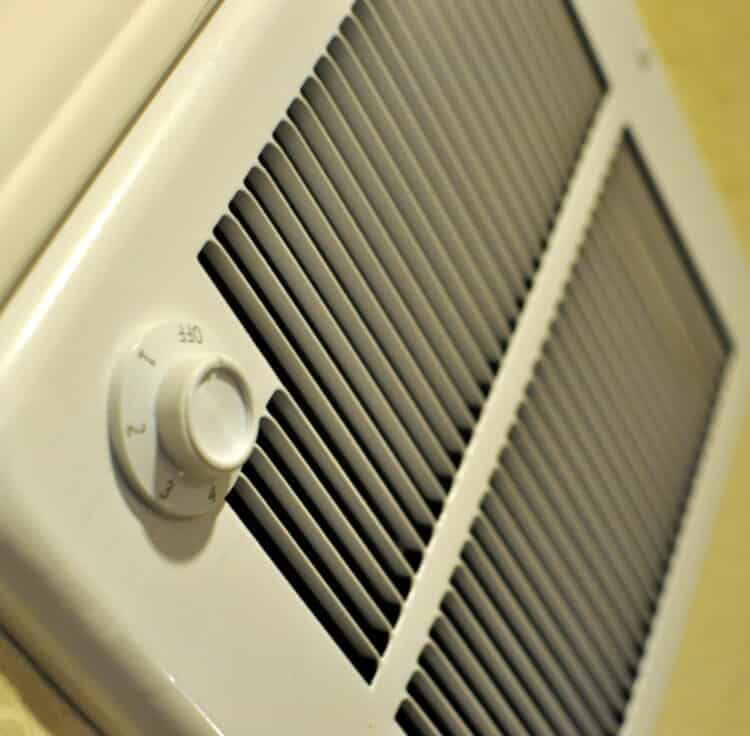 Many parts of the country get changeable weather. Or large temperature changes. People living in these places will know about the benefits of a heat pump for heating and cooling homes.
Whether you live in California, Florida, or New Mexico, you will want to obtain the advantages of the advanced technology of a central heat pump. Not least the cost savings that are possible. As well as the next level of home comfort you can obtain with a heat pump.
An ever-increasing number of homes now rely on heat pumps of one kind or another. This home comfort innovation ranges from using a duct-free mini-split and HVAC forced-air systems to water heaters due to the flexibility and fuel efficiency. In the future, it is not unreasonable to expect the demand for heat pumps to continue growing.
So what makes the heat pump in central HVAC systems so efficient. And how does it work?
What's A Central Heat Pump?
To an untrained eye, central heat pump systems look identical to the standard forced-air boilers and AC setups we find in many homes. However, there is one crucial difference – there's no furnace. Instead of a furnace, you have an air handler that uses a blower fan in conjunction with an evaporator coil.
In place of an inefficient fossil fuel-burning gas furnace, a heat pump uses an outdoor condenser for heating and cooling.
During long summer days, the heat pump takes on the role of an air conditioning unit. It removes heat from the home and pumps it outside. When the temperature drops in winter, that's where the clever stuff happens. By reversing the refrigerant flow, the unit captures atmospheric heat and draws that warmth indoors. Even at low temperatures, there is still warmth to be had.
Heat pumps – how they work
To better understand how heat pumps work, it's best to know how the various components fit together.
Heat Pump Components
Essentially, the system comprises two parts: an outdoor assembly resembling an AC unit and an air handler inside. The heat pump, in tandem with the air handler, distributes conditioned air around your home.
What makes heat pumps so efficient?
If you have shopped for electrical appliances lately, you will have noticed many heavily promote their use of inverter technology. What is it, and how does that equate to energy savings?
An inverter is a smart motor. This technology is very useful as the motor uses the most electricity in electrical appliances. This heavy energy consumption is especially true in heat pumps or air conditioners.
Because the pump is overcoming the compressor's inertia, it consumes substantial energy. Inverter technology puts an onboard computer into the motor to make it work smarter.
The built-in computer enables the motor to drive the compressor at variable speeds. A regular air conditioner does not have this capability.
A sensor continuously adjusts the power depending on the temperature, saving you money by lowering the electricity consumption.
Will A Heat Pump Work With My Furnace?
This query is by far the most Frequently Asked Question we hear nowadays. The following inquiry is typical of the heat pump and furnace questions we get asked regularly.
Q: "I live in the north in one of the colder climates. I currently have a furnace. Does this mean I can't get a heat pump and all those fuel bill savings I hear about?"
A: Anyone with a gas furnace can benefit from adding a heat pump to maximize fuel efficiency and home comfort.
One of the most significant benefits of heat pumps is their ability to precisely control the home's comfort without using excessive energy. In essence, it is the Goldilock zone of central HVAC systems. You're never too hot or too cold, but just right.
When the season changes, the heat pump follows suit. When it gets hot and humid during the day but chilly at night, the heat pump adapts to handle both scenarios effortlessly.
Instead of having the air conditioning on and being too cold or running your furnace and getting too hot, a heat pump will keep the temperature just right.
Heat Pump versus Furnace
Now that you understand how a heat pump works to keep your home comfortable all year round, it's easier to select the must-have features you need for your home.
Our next article looks at all the significant differences between traditional furnaces and central heat pumps. Therefore, you can be 100% sure when the time comes to buy your new heating and cooling system.