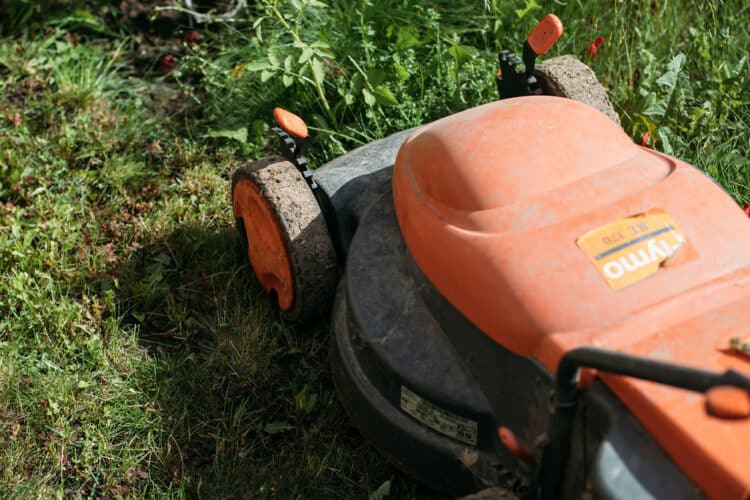 The kids in your neighborhood might have to say goodbye to the ultimate summer job – mowing the lawn. Modern-day lawn mowers have made regular maintenance of yards easy-peasy for homeowners. There's no need for severe arm cramping and the tiring racket it makes.
Homeowners and professionals in yard maintenance services will have to invest in a reliable lawn mower to make landscaping convenient and faster. A quality lawn mower will get the job down in less time but with more accuracy. While relatively simple machines with few parts, there are some key features you have to consider to get the best model.
You'll be surprised to find that there are now several types of lawn mowers on the market! Most modern-day lawn mowers are rotary models that use an engine to spin a horizontal blade. These models can rotate at an amazing rate, precisely cutting each blade. What's more, these models may even have a housing, so you don't have to worry about sweeping and raking your lawn!
Besides understanding lawn mower types and designs, proud homeowners should spruce up their knowledge of lawn mower maintenance and safety. At Kyle's Garage, we work to give our loyal followers and supporters the most comprehensive and relevant information on power tools – including lawn mowers. This includes every single part that makes up your lawn mower, from its wheels up to the engine! We want to help you know the ins-and-outs of your lawn mower so that we can help you make the most out of your home maintenance tools.
Getting to know Lawn Mowers
Types of Lawn Mowers
Lawn mowers are classified according to applications of use and power. To help you decide which lawn mower is the best for you, we'll give you the basics of lawn mowers types and features. First, let's focus on the types of lawn mowers based on application.
Push mowers are operated by pushing them forward. This type is best for homeowners with smaller yards (or for those who have higher stamina). These types of lawn mowers can make yard maintenance a labor-intensive job, especially on hot summer days. Push-type mowers usually cost 100 USD to 400 USD at the most.
Ride-type mowers are popular among homeowners who have a large property. Riding mowers have the operator sitting on top or on a deck where the machine can be steered. Under the category riding mowers are zero-turn radius mowers and lawn tractors. Riding mowers make yard maintenance hassle-free and faster. The only downsides are storage space and budget. Most riding lawn mowers will cost around 1,000 USD to 3,000 USD, depending on the style and brand.
The most convenient and affordable option a homeowner can go with is a self-propelled mower. These look similar to a push mower, but they have their own engines. This means that you only need to guide the mower to the spots you want to spruce up there's no need to exert a lot of energy, especially if you have a large or sloped yard. This also means that you can cover more land area in less amount of time. The only problem is that self-propelled motors don't offer much when it comes to the controllability of features, like speed and accuracy.
Lawn mowers are fueled by either gas or electricity. The best type for you will depend on the scope and scale of the job you want to have done.
Gas mowers are much more powerful and can last a whole session of yard work. On the other hand, it can get noisy, and the machine maintenance is complicated and expensive. Gas-powered mowers usually come with a pull cord, a challenging task for most people.
On the other hand, electric mowers are much easier to clean and maintain. Users should also find staring up and use convenient and simple. Simply push a button or a switch, and the machine spruces up your lawn mower without any fuss. On the other hand, cordless electric lawn mowers don't run for long before fully-draining the battery. Corded electric motors offer limited land coverage, so it's not the best option for homeowners with large yards.
Lawn Mower key features
Now that you know the basics of the different lawn mowers, let's get into detail about the most essential features you need to keep in mind! At Kyle's Garage, we'll guide you through the most critical and relevant information on power tools. All newbie DIYers should get a basic understanding of lawn types and these key features before shopping at your local power tools store.
When taking into account lawn mower features, you first need to consider the nature of the lawn at hand. Consider how big the lawn is, the land features or terrain, and what type of vegetation is present. Another thing to consider is the type of finish you want the lawn to have. These factors will influence the kind of design that will do the job best, such as blade and engine type.
Larger deck size will mean faster and easier work because it'll cut larger hs in your yard. These large deck sizes only work for yards that are relatively flat lawns with few obstacles.
Another factor to consider is grass clippings. If you'll decide to leave the grass on your lawn as a natural fertilizer, go with a model that has a side-discharge feature. If you'd be slowly raking up each blade of grass, get a mower with a grass clippings bagger.
Let's move on to the next section for a comprehensive guide on what to look for in a lawn mower, depending on your needs.
Lawn mower shopping considerations
Considering all the types and key features of lawn mowers, homeowners and lawn maintenance professionals can find a quality mower that will suit their needs. At Kyle's Garage, we want to make choosing the best machine simple for you. We've compiled some of the best lawn mowers you'll find on the market that suits your needs.
If you have a relatively small yard, consider getting a hover lawn mower that is lightweight and flexible in maneuverability. It will be best to go with an electric cordless lawn mower for these small yards. This is an excellent option for homeowners who want a beautiful yard with less hassle and on a budget!
An excellent option for small yard owners is the cordless Greenworks 48V. This straightforward yet powerful machine works on two 24V batteries, which you can charge simultaneously. The deck is also made of durable and robust plastic material. This lawn mower is budget-friendly for most homeowners at around 200 USD.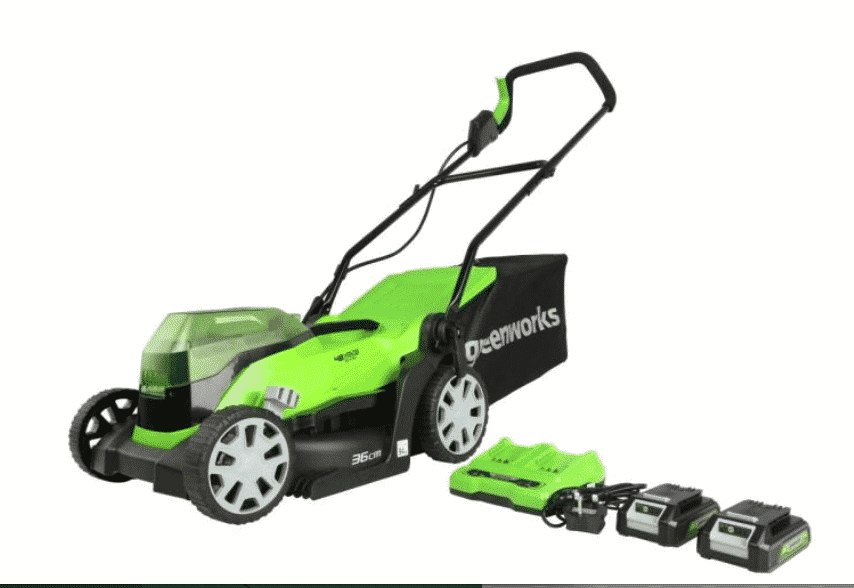 If you own a medium to large-sized lawn, an electric or a gas-powered lawn mower can be your option, depending on your priorities. Electric lawn mowers will have a shorter running time, but they're lightweight and easy to maintain. Gas mowers are more likely to get the job done without the need for extra charging or power cords. On the other hand, they require a little more maintenance than electric mowers.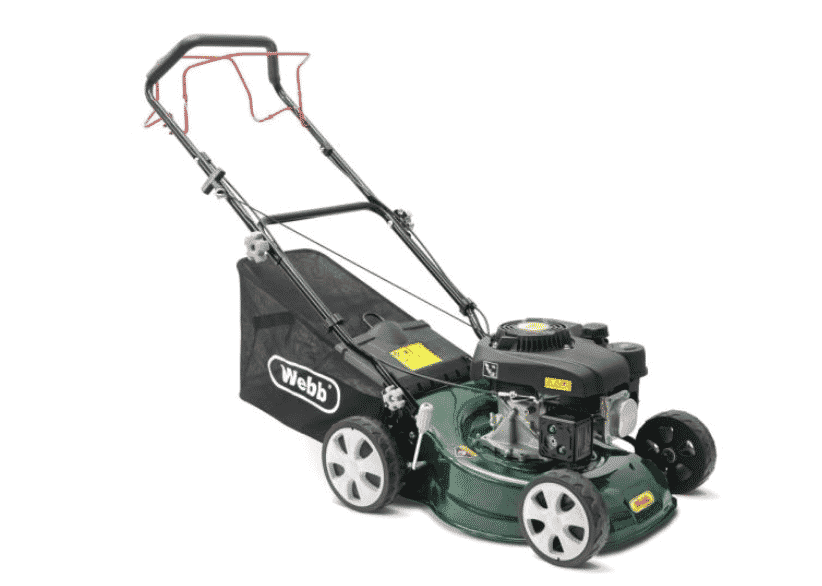 This powerful self-propelled gas lawn mower was designed by Hyundai. This mower promises astounding results for your medium-sized lawn due to its cutting width of about 17 inches and maneuverability. You'll also love that this model makes the height of the cut extremely easy to adjust.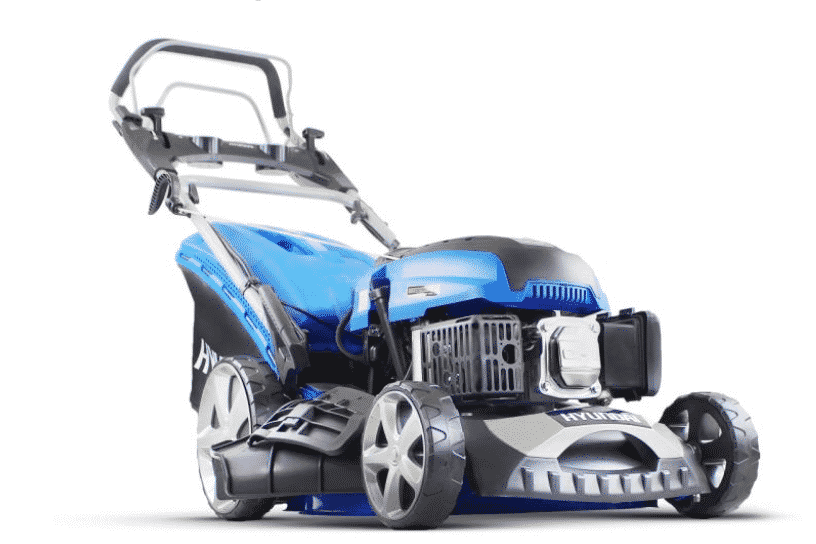 If you own a vast lawn, consider getting a self-drive lawn mower like the Hyundai 46cm lawn mower. This model is one of the most top-rated mowers for medium to large lawns. This powerful machine can start with a push of a button. It also provides user convenience with an easy-to-adjust cut height and grass clippings collection.
We also offer detailed information on the best care and maintenance for your lawn mower. We'll help you keep your yard pristine with our honest product reviews and the most helpful machine maintenance. If you want your lawn mower to work effectively, make sure to invest in high-quality maintenance products, especially if you have a gas-powered model.
Most maintenance work can be done by a newbie DIYer or a professional. At Kyle's Garage, we provide you with information on general lawn mower maintenance with our guides and reviews on maintenance tools and products.
Conclusion
At Kyle's Garage, we believe in each homeowner's capacity to make their own home beautiful! We are passionate about sharing our knowledge about power machines that can make your yard work and DIY projects successful and safe!
Lawn mowers can be powerful and convenient tools in home maintenance. Visit Kyle's Garage for the most up-to-date and current information on chainsaws and other power tools.