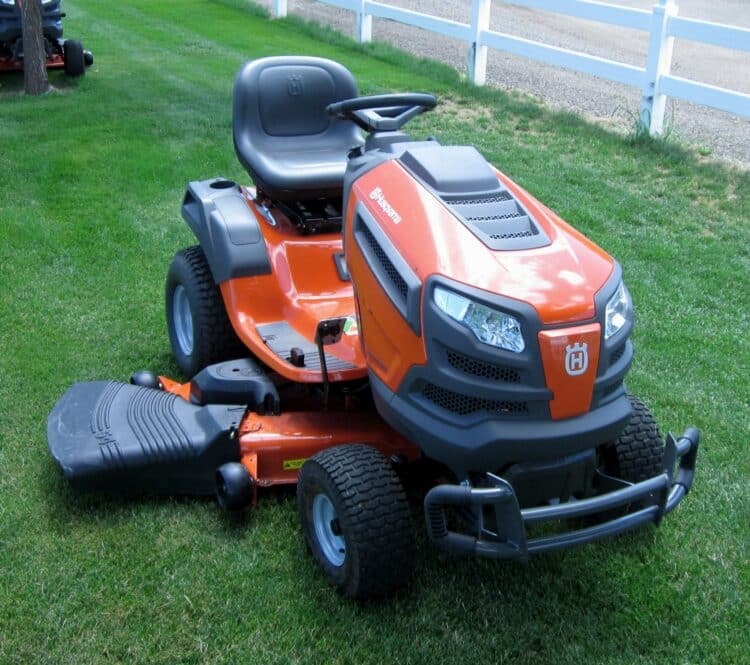 It is a bit of an ordeal when the harsh winter season arrives in full force. Everything will get covered with the white stuff, and the community you are living in will be brought to a complete standstill, including the most crucial means for travel: the roadway.
So what your local government does is to send out humongous snowplows and push the loads of snow that are blocking the streets out of the way, and the problem is fixed.
However, they opted not to take away the snow from your driveway (maybe because your driveway is not a public road), so you are left with an ordeal that needs fixing.
So what do you do?
If you have the mechanical knowledge and the right equipment and parts, your garden or lawn tractor can be altered into a snowplow.
So follow this easy guide (this should not replace the original user manual that you have for the power blade and garden tractor).
Do This First Before You Begin
First, you have to be sure your battery is not connected or the spark plug is taken out. You do not want any part of your body caught in the ever-whirling gears of the tractor's machine.
You can choose either of the two options, but it is recommended that you do both.
Take Out the Deck
Then move the mower deck lower to the surface. You also have to be sure the tractor is positioned on level ground so that it would not smash onto you.
In this part, you must look up the owner manual of the tractor to take away the attachment bars.
Let go of the deck from the power take-off (PTO), therefore freeing it from the driveshaft.
Once all the connections were released for the mower deck, move it out smoothly from below the tractor.
Put in the Tire Chains
Cloak the chains around the tires, which will make it possible for them to suspend downwards.
Then fasten the locking device from the sides of the tire to firmly attach the chains in the right position.
Link up all the hydraulic hoses in their place and be sure everything is properly installed.
Weights for the Wheels
Put in on each wheel a real weight bracket that has weights, or instead, you can add wheel weights. It will hold the chains and wheels steadfastly against the surface.
Test Drive Your Contraption
You need to check on everything that you did, run through the manual, and be sure you did not leave anything out.
Move the parts to the extent to be sure it is tightly fastened, and go through everything visually.
If you are confident that you have done everything necessary to get in working order, attempt to bring the blade up and down.
Utilize both lifting mechanisms (hydraulic and manual) to take the plow blade above the surface.
Finally, take it for a drive around the block to check everything is in running order.