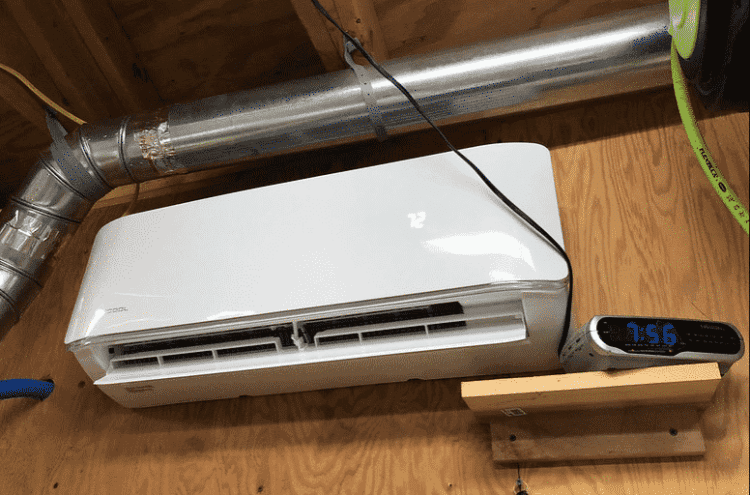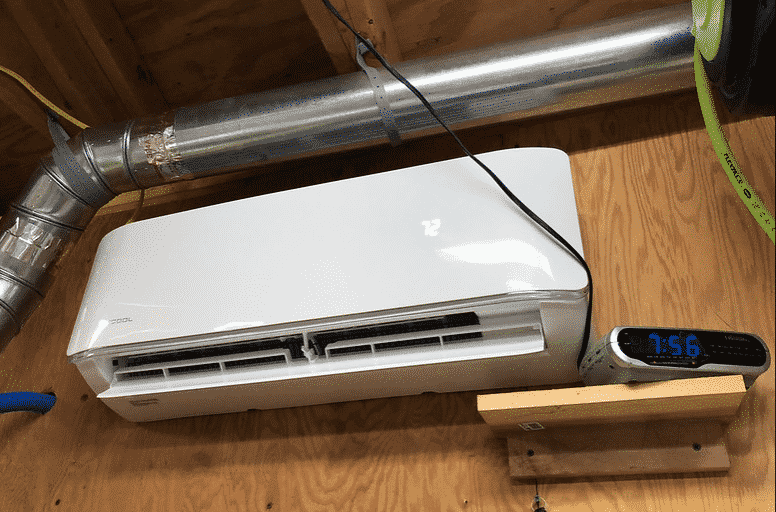 One of the biggest home improvements you can make is having a mini-split installed.
Arguably, they are the most efficient method of climate control in the home. They are also discreet and quiet. In this buyer's guide, we set out how to choose the best one for your home.
What's a Mini-Split?
Mini-splits are a ductless form of heating and cooling. It's today a common and versatile air conditioning solution.
They get their name because mini-splits comprise a unit placed outside and one or more units for indoors. They are useful for a more nuanced approach to climate control in your home. Mini splits can be used as standalone systems, a supplement to your existing setup or individual rooms. Because there is no ducting involved, mini-split systems are more flexible and compact. This versatility allows them to be used more widely than traditional AC solutions.
You can install them, for instance, in garages and other places not usually included in an air conditioning installation. Or you can put a mini-split into rooms that don't get enough AC from your existing system. Mini-splits are also ideal for historical homes where it is often not possible or desirable to install ducting.
Silent Running
With a mini-split running, you will be straining your ears to hear anything. Some units emit only 19 dB, quieter than your average whisper. Not only will your mini split be super quiet, but you may also forget it is even running.
Why You Should Buy A Mini Split
They will save you cash as they are highly energy efficient. By utilizing a range of energy-saving technology, mini splits can keep homes comfortable year-round. They do so by using condensers to reduce energy needs. This enables mini-splits to precisely deliver the right amount of cooling or heating needed to keep spaces comfortable while minimizing energy bills.
Mini-splits are smarter than conventional air conditioning. They combine modern technologies to drive down energy costs and achieve exceptional SEER energy efficiency ratings of over 28. This is possible thanks to algorithms for advanced control, cutting-edge heat exchangers, and inverter compressors that can cut energy costs by at least 30%.
Inverter technology
Compressors driven by inverters are far more efficient and help mini-splits deliver more stable temperatures than conventional high-voltage AC systems.
Superior Comfort
While a traditional system is a binary on or off setup, inverter units can subtly vary how much heating or cooling is delivered.
For you, this means no more fluctuations between being too hot or cold. A mini-split will provide smooth and continuous temperatures, ending temperature variations, and maintain your home comfort all day long.
And while they are running, a happy by-product is that they remove moisture from the air, which increases comfort even more.
Energy Rebates
The mini split's energy efficiency will often qualify buyers for various credits and hardware-related tax benefits.
Rebates vary from state to state and ZIP code. Check the rebates which you may be eligible for with this energy rebate tool.
Ductless Air Conditioning versus Heat Pumps
Before purchasing a mini-split, it's a wise move to consider whether you need a unit that does both heat and cooling. Or a mini split that only does the cooling.
Deciding between a heat pump and air conditioning is straightforward. Mini-splits that are one-trick cooling ponies are typically only found in desert or tropical climates. Or for specific applications such as cooling a computer server room.
For most people, heat pumps are the popular pick as they can keep things cool during the summer, as well as cozy and warm in the winter.
Extreme Weather Challenges
When outside temperatures hit the thermometer's extreme ends, it can hamper the capacity of a mini-split.
Extreme summer heat makes it challenging to maintain cold temperatures indoors. Likewise, the challenge to keep things warm is present when winter temperatures fall below zero.
Either way, there is a drop off in performance and efficiency. This is why it is vital to buy the correct size unit to be prepared, no matter the weather.
Do I Need Multi Zones?
Yes! One of the significant advantages of a mini split system is its flexibility to form multiple zones within your home.
Thanks to the mini split's advanced control and versatility, you can easily create various micro-climates within your own home. You can have conditioning in spaces only when used, as you can control each separately.
Multi zoning mini splits
Single Zone
Straightforward and simple, and comprise one indoor and one outdoor unit.
This type is well suited for topping up your existing system or installing heating and heating to spaces left out previously.
Bear in mind that you can't add extra zones later to a single zone system.
Multi Zones
With a multi-zone system, you get one outdoor unit and up to eight units for indoors. This setup gives you unparalleled control to efficiently climate control your home for maximum comfort.
Each of the indoor units operates independently, allowing you to customize the comfort for each space. For instance, a unit in the kitchen can kick in only when cooking is taking place. Similarly, an indoor unit in your laundry room only needs to run on laundry days. The possibilities are almost countless.
Selecting An Indoor Unit
There is a vast array of indoor units to choose from to meet your home's needs. The best criteria are the layout of your home first, then your preferences on appearance.
The main types of unit are:
Wall-Mounted
Ceiling Cassette
Concealed Duct
Suspended
Floor-Mounted
Indoor Air-Handler
Accessories
Ensure peak performance by getting all the necessary parts for your mini-split installation and insisting on only high-quality components.
It's worthwhile learning as much as possible beforehand from line sets to pumps before your custom installation.
Among the topics to study are:
Line Sets
Line Set Covers
Mini Split Wiring
Mini Split Controls
Condensate Pumps
Mini split Installation
While some knowledge is useful, particularly at the buying stage, installation is most definitely a job for the professionals.
Mini Split Installations
We strongly recommend searching out a reputable contractor to do the work. That way, you can rest easy that there are years of reliable performance ahead, not to mention a warranty. Ultimately, no one wants the outlay for the best equipment only to have a shoddy installation undercut the expenditure.
Sizing
With all this newly-won knowledge, you should know which system is best for you and all the components you require. Next up is working out what size of a mini split system will work best for you.
To get into the Goldilocks comfort zone, you should buy a system that is not too big and not too small.
Creating Your Mini Split System
One of the biggest tangible benefits of a mini split is its sheer flexibility and customization. It is possible to have every room just right, thanks to the almost endless permutations at your disposal.