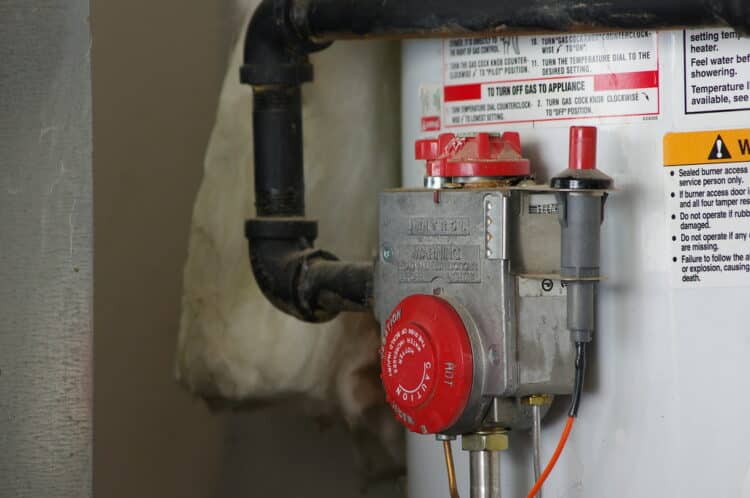 Nothing comes close to a good pick-me-up like a nice and comfortable hot shower. What's more, tiresome household chores can be made convenient and easy with running hot water. Water heaters are a simple luxury that makes everyday tasks and chores bearable each day.
Did you know that most water heaters take up about a fifth of your overall utility bills? That should be surprising for most homeowners that don't give a second to think about their water heaters until they act up! There are multiple types of water heaters, and a responsible homeowner should know the different features and pros vs. cons of each type.
To add to that, homeowners should also have some basic knowledge of water heater maintenance. While a failing water heating system is inconvenient and uncomfortable for the whole family, jumping at the first repair offer you can find can lead to significant damage to your budget. What's more, it might lead to further repair problems that you could have anticipated and avoided.
To properly maintain the comfort and happiness of your household, it's essential that you learn about the basics of the home equipment your family relies on! At Kyle's Garage, we work to give our loyal followers and supporters the most comprehensive and relevant information on home maintenance equipment – including water heaters. This includes every single part that makes up your water heater, whether it's a storage heater or a tankless water heater!
We want to help you understand how water heaters work and what type of maintenance you need to do. This will ensure that you choose the right type of water heater that will keep your family (and your wallet) comfortable!
Getting to know your Water Heaters
Water heaters rely on a fuel source to heat water that passes through the system or is stored in a tank. Steaming hot water will then be ready to flow out water fixtures! These include faucets, showers, washing machines, and dishwashers. Most water heaters today are powered by either gas or electric sources.
Types of Water Heaters
Now that you know a little bit about how water heaters work let's get started on finding the best water heater system for your home. At Kyle's Garage, we want to help you find a water heater that fits your household needs while also ensuring energy efficiency.
The most basic type of water heater is storage tank water heaters. These heaters can be heated either by gas or electricity, and the best one will depend on your budget and household needs. Tank heaters are generally cheaper to install and maintain, and they can even last up to 15 years if well maintained. The only problem with storage water heaters is that they may take a while to produce hot water, and there's the risk of having to wait for the water to heat up when multiple hot water taps are running. They can also hike up your utility bills as these types of heaters work to keep water hot 24/7.
A more energy-efficient option would be the tankless water heater. On-demand heaters work to heat up water only when the hot water tap is on. This ensures unlimited hot water while saving up on your utility bills. Tankless models also have a longer lifespan than storage heaters, and they take up significantly less space too. A problem with tankless heaters is that some models won't have the capacity to heat multiple running taps at a time. They also cost more than storage heaters on initial costs as they may be tricky to install.
Environment-conscious homeowners have to look into installing extremely energy-efficient options of either a heat pump or a solar-powered water heater. A hybrid heat pump works to heat water through ambient air or heat from the ground. On the other hand, there are a lot of environmental requirements to maximize this type of water heater. The climate should be relatively warm most of the year, and there should be a lot of unobstructed space around your property.
A solar-powered water heater is also a great option for eco-friendly households who live in sunnier parts of the world. While this may cause you much on initial installation expenses, expect that you'll save up on monthly electricity bills! The only downside is that you'd have to install another back-up heater for those gloomier winter days.
Water Heater shopping considerations
Now that you have some basic knowledge of the different types of water heaters let's get into detail about essential factors you need to keep in mind when choosing a water heater for your home!
The first thing you need to consider is what type of fuel source would be best based on your budget and household consumption. The most common choices are natural gas, electricity, and propane, with natural gas as the cheapest option. If you don't have a natural gas reservoir in your area, consult your electrician and plumber on how much power a hot water heater will require for your home.
The next thing to consider is the water heater's size based on household consumption. While tankless water heaters are steadily becoming gaining popularity, most people still opt for a storage water heater. Ensure that you get one that is large enough to accommodate all household members. For a household of about two to four members, a storage heater that can hold up to 40 to 50 gallons should be enough.
If you live in a small household, consider this popular electric tankless option from Ecosmart. This compact yet powerful device can heat up to 2 gallons of water per minute, enough for a simultaneously running showerhead and sink. This model is best for families that live in warmer climates.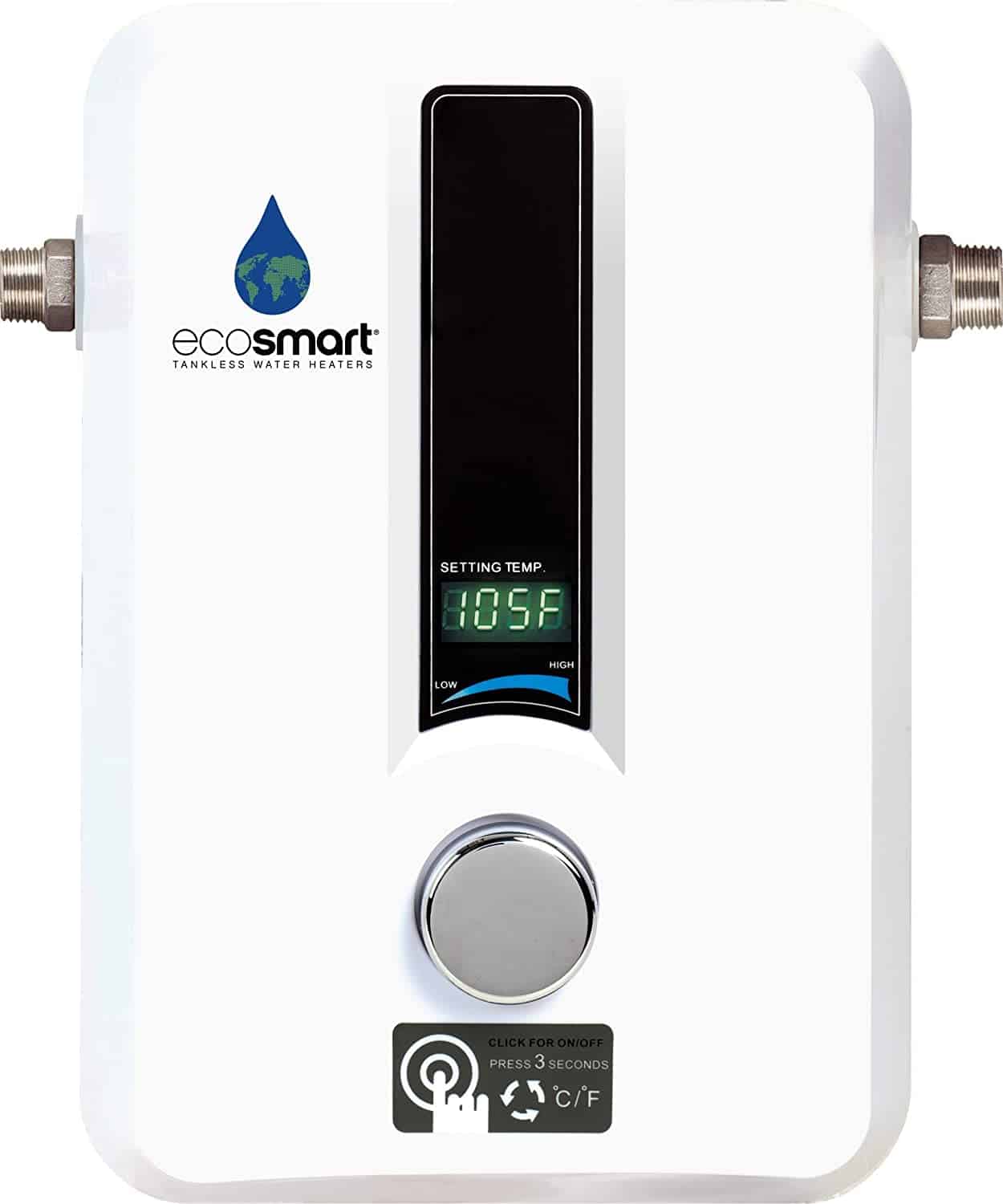 If you have a large family, it'll be a smart choice to go with a tankless option run on natural gas, as this heater from Rianni Super. The Rinnai Super HE+ offers 11 gallons of hot water a minute and almost 200,000 BTU, impressive statistics that prove how powerful this model is at raising the water temperature. To give you a clearer picture of why we're raving about this product, the Rinnai Super He+ can heat up to 3 sinks or showers in cold weather and up to seven water fixtures simultaneously on warmer days!
If you're tired of waiting for water to heat up or if you only need a single hot water fixture, it's best that you go for a point-of-use water heater. Though not exactly the most powerful and robust of heater types, a point-of-use heater is a convenient device that ensures hot water no matter since they're not connected with the whole-home water heater.
A great POU option is the Stiebel Eltron 120V. This small and compact heater uses 120V, so it's easy enough to install and is powerful enough to heat a shower or a sink. The heating elements are also made from copper, so users can be assured of their long lifespan and efficiency. Reviewers also love that this unit has hydraulic controls and a sink aerator that elevates user experience.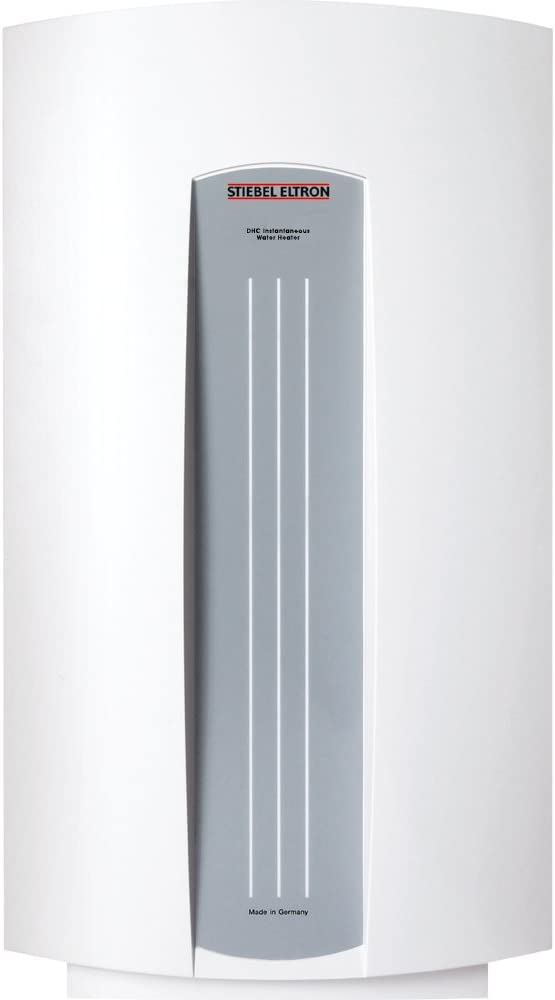 A more comprehensive list of the water heaters ranging from 90 USD to 900 USD is available at Kyle's Garage. Make sure to check our detailed guides to help you decide the right product for your household that ensures comfort and energy-efficiency. We promise to provide you with eye-opening reviews and critical insight on the best home equipment that will address all your needs.
We also offer detailed information on the best care and maintenance practices for different types of water heaters. Having a water heater fail at the last minute is expensive, not to mention inconvenient! Some warning signs of water heater failure are: rust, sediment buildup, a faulty thermostat, power source, or TPR valve you have a tank heater that is leaking, call a professional immediately to prevent any accidents.
We'll give you an honest insight into the best maintenance tips and products on the market. If you want water heaters to work effectively, make sure to invest some time and money in regular maintenance and servicing. This includes routine cleaning, changing air/gas filters, and checking the burner.
Conclusion
At Kyle's Garage, we believe in each homeowner's capacity to build and maintain their own homes, just the way they like it! We are passionate about sharing our knowledge on home maintenance that can make your home comfortable and safe for your family.
Be a responsible homeowner and find the right water heater for your specific household needs and budget. Visit Kyle's Garage for the most up-to-date and current information on water heaters and other home maintenance equipment.