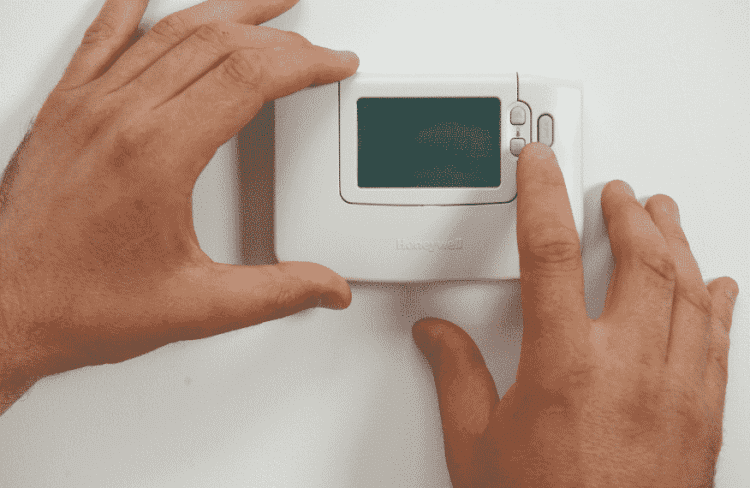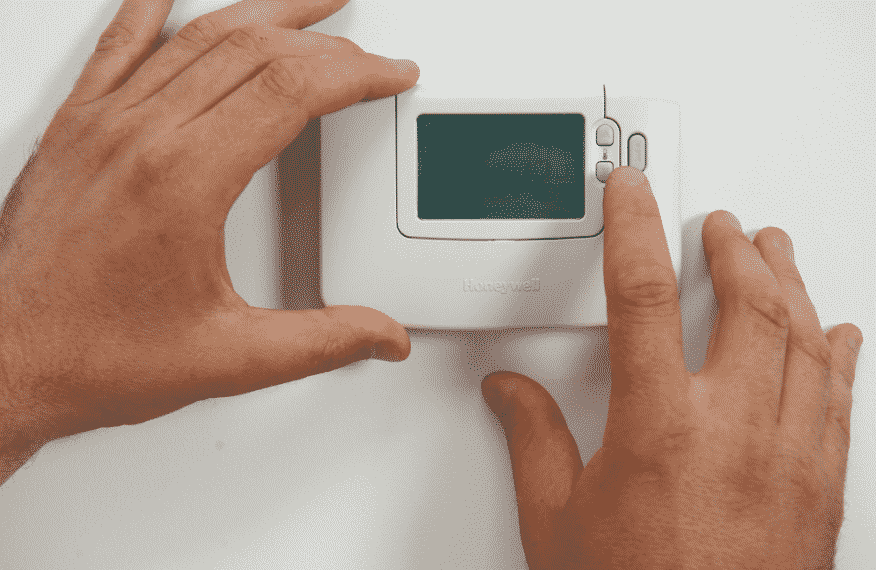 Today's home heating thermostats are continually getting smarter. They are rapidly evolving into more than merely the computerized brain running the heating and cooling system. Sure, they are great for maintaining your home or workplace at the perfect temperature 12 months a year. If your thermostat is ultra-smart, it can save you significant money on energy costs.
The latest thermostats are connected to the web, pick up weather reports, and even send warnings to a mobile device! There's little reason to return home on a dark winter's night to a cold home.
Thermostats operate by measuring indoor and outdoor temperature readings and comparing them against your settings. If action is required, the thermostat prompts the heating and cooling system to bring room temperatures back to acceptable temperatures. Getting the thermostat to meet your needs ensures you achieve the best results from your system. As well as the reassurance, comfort, and efficiency you expect with a modern system.
With so much choice available, picking out the correct thermostat for your home may appear daunting at first. However, in this guide, we have outlined all you have to know about in order to make an informed purchasing decision. Please read on to find out more.
Compatibility
Before you do anything else, check your system's type, the number of stages, and voltage. You will require all these details to ensure the new thermostat you are going to buy is compatible. Once you have established these basic facts, you can then begin to compare suitable thermostats. You then can draw up a shortlist based on functionality, available features, price, and the user interface.
What are all these wires for?
There are three types of thermostat: millivolt, low-voltage, and line-voltage.
Eighteen gauge wire is used to connect the wiring terminals of millivolt thermostats. It is also used to wire low-voltage thermostats.
Line-voltage models use considerably thicker wiring, which is often attached using wire nuts.
No matter which system type you have, always turn the power supply off before going near the electrics.
Only a licensed technician should ever work on a line-voltage system. Wires on low-voltage models are usually color-coded, with standard terminal naming across most manufacturers.
Top Tip: Attach labels to wires that are not color-coded when replacing a thermostat.
Thermostat Terminal Wiring
Below is the typical wiring layout found on a modern thermostat.
(C): The Common Terminal wire is the same as the neutral in a regular electrical setup. It closes the circuit, allowing power to be drawn from the system's 24-volt transformer to the thermostat. Without the C wire terminal, thermostats must get their power from elsewhere— from stealing control circuit power or from a battery.
(R, etc.): This power terminal is where the 'hot' wire goes. The R wire carries the thermostat's power and signals to the system's various components to operate. Other thermostat models have one R terminal. Others have two R terminals, one each for the heating system (Rh) and the cooling system (Rc).
If the system has just one transformer for cooling and heating, a jumper wire must link both terminals marked R.
(W, etc.): W wire terminals send heat demands to the system. Multi-stage heating systems have multiple terminals. W1 triggers the initial stage, with the other W terminals activating, in order, the remaining heat stages.
(Y, etc.): The Compressor Y terminal sends signals to the air conditioning or heat pump to begin operations. If there is more than Y terminal, they activate in sequence.
(O/B): All standard heat pumps operate with reversing valves. They need these valves to jump from their heating to cooling modes. How this works varies among manufacturers. Some will use the B terminal to trip the valve for heating. Other makers will energize the valve for cooling operations by utilizing an O terminal. Other thermostat brands use a single O/B terminal that you can set for either heating or cooling.
(G): This terminal is reserved for controlling blower operations.
(Aux, E): When temperatures fall below a preset level, heat pumps will often need to access backup heat sources. These backup heat sources kick in via auxiliary and emergency heat wire terminals.
Is It Compatible With My Equipment?
This FAQ is the crux of the matter when selecting a suitable thermostat for your home heat and cooling system. In the USA, the most common type of system is forced air. All the big thermostat makers such as White-Rodgers, ecobee, and Honeywell design thermostats to work with this system. Forced-air and heat pumps only work with O/B thermostats as they need this terminal to control the reversing valve.
If you have a forced-air system with a heat pump, you must purchase a thermostat that has an O/B terminal for controlling the reversing valve.
Other systems like hot water/steam will often have varying control requirements from a forced-air system. To avoid issues, we always recommend only buying a specifically designed unit for this type of system. One such brand is Tekmar.
Meanwhile, many other heating systems require line voltage thermostats. This is because the equipment is controlled by switching on or shutting off electricity to the various components.
In this regard, be sure whichever thermostat you select has the same power-rating as your heating equipment. This is particularly important with line-voltage units and being correct the first time will save a lot of hassle that could have been easily avoided.
Voltages
Almost all furnaces, boilers, air conditioning, as well as heat pumps work off 24-volt low-voltage control signaling. The bulk of thermostats being sold today are designed to work at this voltage. Pilot lights used by older systems occasionally work via millivolt controls. Be clear on this point as it is essential to buy a thermostat that's millivolt rated.
Often heating systems rely on the thermostat to control the supply of electricity to their various components. In such instances, line-voltage is required. Be sure to check that the thermostat you plan to buy has the same power rating as your hardware.
Stages
To increase efficiency, many up to date systems deploy staging. This staging enables better matching of the space and its needs with the output of heating and cooling. To take full advantage of staging, it is vital to get thermostats which support them all.
The most straightforward thermostats support only a one-stage heating operation. Generally, these thermostats carry labels saying 1H, which stands for one heating stage. Single-stage systems need 1H/1C thermostats. In other words, one stage heating and one stage cooling.
The naming convention continues with multiple stage thermostats. For example, a 3H/2C thermostat can control three stage heating plus two stage cooling. Again, only look at thermostats that are capable of controlling all your system's stages.
Another factor to consider is that some thermostats' stage support depends on whether systems use heat pumps or not. Usually, they are described in the product description as suitable for heat pumps or conventional systems. The distinction is drawn because heat pumps specifically require a (Y) compressor terminal and an (O/B) valve terminal. Conventional systems get by with (W) terminals.
What Else Can They Do?
The primary function of any thermostat is the control of the system. But some are smarter than others.
Programmability
A manual thermostat will merely maintain the temperature you set until you manually change it. This often enables your home to be warmed up or cooled down even when everyone is out.
A thermostat you can program, however, lets you schedule the temperature for specific times. By switching heat and cold air on and off at set times, you can slash your fuel bills without skimping on comfort.
Thermostats offer a range of programming abilities to control the temperature in all your spaces.
Daily: These thermostats can store and follow one schedule over a 24 hour period. This amount of control usually is sufficient for spaces with the same needs every day of the week.
5/2: You get a little more control with these thermostats. They support two schedules – one for the working week plus a different schedule for two weekend days.
5-1-1: This particular thermostat is similar to a 5/2 version as it supports different schedules for work days plus the weekend. However, it goes one better by supporting separate schedules on Saturday and Sunday. You then have three schedules you can set.
7-Day: Seven-day thermostat programming gives you a schedule for every week day.
Smart thermostatic devices, on the other hand, go much further by learning and adopting your temperature preferences. Using an array of sensors to detect motion and occupancy, the data collected by a smart thermostat is used to customize your temperature schedule automatically.
Smart thermostats also mesh with the latest smart home technology and lets you give commands by voice. Two of the best known are Google Nest and ecobee.
Interface
Once installed in your home, the thermostat's interface is how you interact with the unit. Be sure you like the controls as you are stuck with them for a long time. Typically, thermostats will be fitted with basic buttons and switches to fix settings governing temperature, fan, and mode. Others use soft-keys to change functions from a menu.
The latest thermostats have touch screens that will be familiar to tech fans. High-end thermostats from ecobee, some Honeywell products, and Nest include smartphone apps and web-based interfaces to control the heating and cooling remotely. This type of integrated thermostat allows the homeowner to control their system and monitor energy use.
Other Functionality and Options
Extra Inputs
Some thermostat offer or include add-on sensors to obtain greater detail on your system, home, or weather conditions.
This technology will monitor outside temperatures, humidity, room temperatures, occupancy, and other relevant information. The picture that emerges is then put to work to optimize the system's operation to the changing conditions.
Web-enabled thermostats can go a step further by pulling in online weather news and displaying outside conditions plus weather forecasts. These thermostats can also send notifications to a digital device. Thes push notifications will alert you to status changes or dramatic changes in temperatures that could affect your home or indoor pets.
WiFi-enabled thermostats will also connect with other home devices such as a home monitoring system or any smoke detectors you have installed. By doing so, they can warn of a possible intrusion, fire, or high carbon monoxide levels.
Air Quality Control
Lots of homes nowadays have humidifiers, dehumidifiers, air purifying devices, and fans.
Premium thermostats now offer dedicated support and control for these products too. However, there is always a strong possibility you may not have the same detailed level of functionality using a universal control. Each device's dedicated control will be more versatile. But there are efficiency gains and extra comfort to take into account when you can coordinate all these devices.
Other Thermostat Goodies
There is a vast range of other appealing and easy-to-use features crafted to keep the heating system in your home operating at peak performance. Among these are service interval reminders, email alerts, and smart learning functionality.
Service reminders are an excellent way to track when vital components are due for inspection or replacement. Emails will notify you of a malfunction.They can give your contractor a heads-up too so that a problem can be dealt with quickly.
Some thermostats are so smart they can study your habits and preferred temperatures to create a customized and optimized schedule for maximum efficiency and comfort.