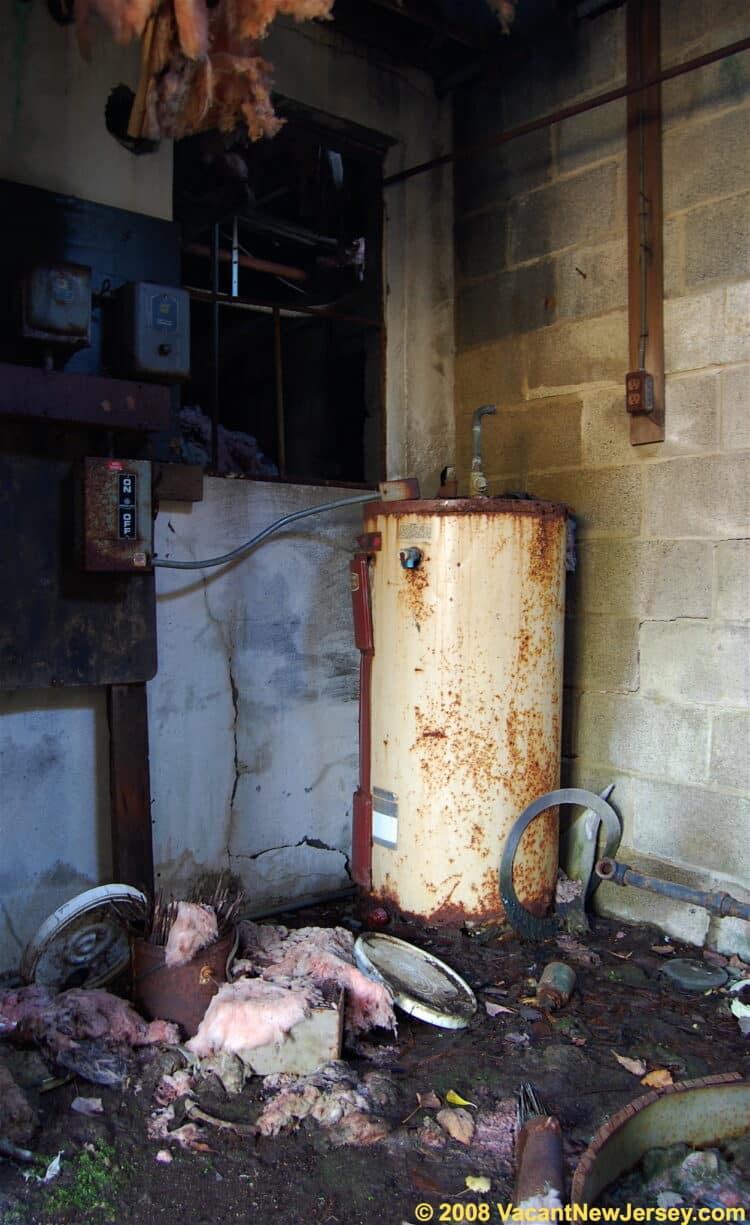 Did you know that most families have a ticking time bomb right in the middle of their homes?
We're talking about water heaters! It's not an urban legend – when not properly maintained, a water heater explosion is imminent.
A hot water heater blast is powerful enough to blow up your home, causing severe personal injury and property damage.
But… how do water heaters explode?
Hot water heater failure is usually caused by servicing by unlicensed personnel or improper installation.
Keep your family and home safe by recognizing the warning signs of hot water heater failure.
Can a hot water heater explode?
You may be skeptical if your hot water heater will really burst in case of failure.
Did you know that water heaters run on dangerously high temperatures and pressure? When not monitored properly, these factors are enough to cause an explosion!
Water heaters blow-up with enough force to land a few blocks away, causing severe damage to a homes' structural integrity.
Scalding water, debris, and the sheer force of the explosion is a scary possibility if your hot water heater is not maintained properly.
What causes a water heater explosion?
Water heater failure causes vary from situation to situation.
The root cause is usually due to corrosion, sediment build-up, and dangerous levels of internal pressure.
Let's find out more about these issues that can cause severe damage to your water heater system and your home:
1. Rust and Corrosion
Most water heater tanks are made of steel and iron, which means that the elements will likely rust in the following years.
Water heater systems have sacrificial anode rods inside the tank To protect the internal components from corrosion. These anode rods will also eventually start to rust due to wear and tear, leaving the water tank vulnerable to eventual corrosion.
In this case, you'll start noticing that your hot water may come out muddy or rusty.
2. Mineral and Sediment Build-up
Failure to regularly flush your water heater will cause minerals and other sediments to form in the tank.
An extra layer of debris makes it difficult for the water heater to produce heat, causing the system to become inefficient. This eventually causes the water heater to overheat and deteriorate.
If this is the cause of your water heater failure, you will likely hear knocking and banging noises from the system.
3. Internal Pressure
Dangerously high levels of internal pressure will likely cause your water heater to lift-off like a rocket.
A temperature and pressure relief (T&P) valve is present to maintain the integrity of your water heater system. The valve works to release water to keep pressure in check.
If your valve is malfunctioning, the high-pressure build-up of gas can cause your water heater to burst through the roof. You will likely have this problem if your T&P valve constantly keeps opening and causing leaks.
Signs your Water Heater is going to Explode
Now that you know what causes water heaters to fail let's get into detail about the warning signs you should recognize to prevent imminent water heater danger.
Each sign of a broken water heater indicates a specific way to address the problem.
Constant Knocking and Popping Noises
Remember that noises from your water heater usually indicates the formation of sediment. Water heater banging and popping means that water is trapped inside the system, bubbling-up under the sediment layer before it escapes the water heater.
This causes the water heater to work extra hard, eventually overheating and damaging its elements. The sediment is also likely to clog your T&P valve.
This build-up of excessive temperature and the faulty valve will cause an explosion.
The Solution
Different areas will vary in water hardness. Most homes will have a lot of sediment present in their water.
Installing a water softener is helpful to prevent the build-up of sediment. It is also best to annually flush and drain your water tank.
Leaking Water
Water heater leaks vary in origin and severity. Leaks from pipes and connections are less serious, while leaks from the water tank itself are the most dangerous.
A leaking water tank indicates that the elements have started to deteriorate. A slight rupture in the structure can cause a water heater to blow-up.
A leaking water tank may also indicate a build-up of pressure as the T&P valve constantly opens.
The Solution
If the leak is coming from pipes and connections, make sure to tighten all nuts and bolts.
Leaks from the T&P valve might mean a build-up of sediment. Consult a professional plumber about removing the sediment or replacing the valve.
A leaking water tank is dangerous. Call a professional immediately about finding a replacement.
T&P valve is always open
A valve that is always open means that it cannot keep up with the excessive temperature and pressure required to operate the water heater.
If it is always open, this means that it is not working properly. An explosion will likely occur.
The Solution
The best course of action is to call a professional plumber to inspect and test the valve. If it is unable to perform properly, you might need to replace it.
How to Prevent Water Heater Explosion?
If you suspect an imminent water heater bomb, ensure that all power sources are disconnected.
Make sure that your T&P valve is fully functional by testing it regularly.
The temperature should also stay in the range of 120-130° Fahrenheit. Anything exceeding that will cause damage and burns.
The best way to avoid water heater bursts is to hire a professional plumber to do annual inspections and servicing. This dangerous occurrence can be prevented with regular maintenance.
While you can do some simple check-ups on your own, leave the installation and repair to the professionals.
Conclusion
Many homeowners will likely fail to give a second thought to water heaters. It is an essential system that our families rely on every day.
Failure of hot water heaters is inconvenient and altogether very dangerous.
Now that you know the causes and warning signs make sure to apply the corresponding preventative measures to protect your family and your home.