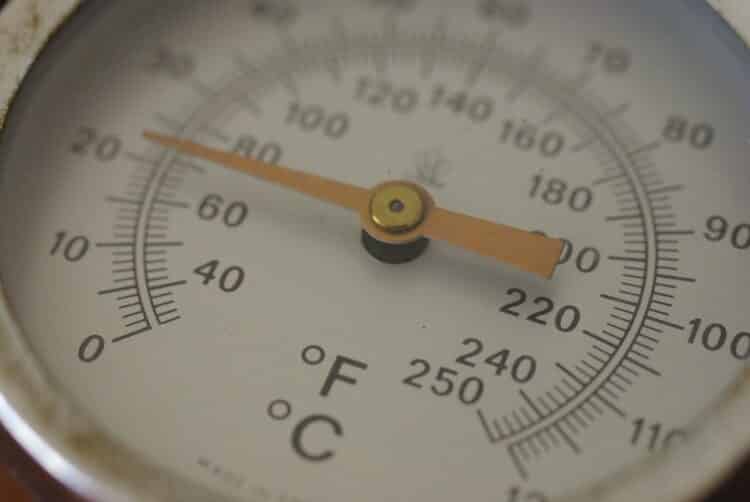 People living in areas that experience harsh winter season need to know what temperature is too cold to put on a roof. However, the right time is when temperatures range between 50 to 80 degrees. But when the temperature drops o below 40 degrees, roof installation can be challenging, and many tools may require sun activation.
When you decide to make installations during winter, you may end up doing more damage to your roof. There are many factors that you have to consider during this time, such as pressure and humidity.
what time is too cold to put on a roof
Here is what you need to consider while installing a roof during cold weather.
Be Cautious and Careful When Handling the Shingles
When roofing in winter, the first thing to consider is checking and following all the manufacturer's installation instructions. Manufacturers have different guidelines and provide minimum temperatures, which differ with each provider. If the temperature is below what's in the guidelines, then you have to be extra careful.
In most cases, asphalt shingles are considered to be a perfect choice. However, they don't come with easy work
Shingles will not function normally when you expose them to long-term cold conditions. They can easily break apart, so you have to be careful when handling all the materials. Shingles usually lose their flexibility in cold weather. This makes them vulnerable to cracking and cracking. Make sure you don't bend or throw them as you would if they were on a warm day.
Shingles should lay correctly plane on the roof before you nail them. They will break if you nail them when they don't lay flat. The low temperatures will prevent shingle lines from realizing perfect thermal activation.
Never crowd the shingles when it's cold; there should be a space in between them. When they are exposed to the sun, they will expand—the spacing aids in avoiding any bending.
Safety Conditions
It is uncomfortable to install a roof when it's cold. If you have to work during this weather, it's good to wait until the ideal temperatures. When the temperatures are below freezing, the footing will be slippery, and handling the tools will also be another issue. Fortunately, though no guarantee, particular roofs are warmer (10- to 15- degrees) than the outside because of the house's heat.
The waiting is to ensure your safety. The working space should clear to avoid injuries or casualties. You have to consider wearing protective equipment that is roof-tall when roofing in winter. A PFA body hitch, safety nets, guardrail systems, and a hard hat are essential equipment.
Working without winter-friendly gear is not advisable. Make sure you have gloves, work boots, and appropriate winter jackets. The protection gear will enhance your operational security.
For better working conditions during the winter, consider removing the ice. The ice removal should be done before roofing. Though it will require caution and extra time, and some training, it's worth the time.
Materials are likely to underperform in cold weather, with some roofing shingles having the challenge of breaking. The best way to avoid this problem is to warm the equipment. Keeping them in a warehouse, heated garage, or buying a Hot Box is significant.
The Hot Box will heat the temperature-sensitive materials to match the temperatures. A standard Hot Box will store the roofing materials between 100®F and 120®F temperatures.
This strategy will help transport equipment quickly and provide an excellent working condition.
Make sure you remove dangerous hazards like snow and debris when roofing in cold temperatures. Guardrails are essential when installing a roof in cold conditions. They will save the roofer in case of falling down the steep slopes.
Roofing in Cold Weather Is Expensive
The work will be expensive since the conditions are challenging and dangerous. Therefore, if you consider roofing in cold temperatures, expect to pay extra, especially snow. The cost is not limited to the payment, but it extends to the equipment needed for the work. Some contractors will demand a 20% extra charge during the winter season.
Shingle Sealant Poor Activation
Poor activation of sealant is a critical concern for roofing crews and homeowners when fitting shingles in cold temperatures. Every shingle has an adhesive glue strip. The glue activates during certain temperatures. It's significant in preventing wind damage. You will experience future risk and problems if it's not set perfectly.
Some shingles, such as Asphalt, have a sealant with them. It is designed to keep the shingles together firmly. The seal will activate itself after installation. However, this is when the sun is available, or there are warm temperatures.
The seal will not activate if the temperature is below 40® F. The roofing crew will have to hand-seal the shingles if it doesn't start. Remember, even the manufacturer will state conditions for the seal to activate.
Hand sealing is best done by using roofing cement under every shingle. You can as well use any manufacturer endorsed adhesive. You use a caulking gun, then press the shingles into the cement. The cold weather can be a challenge during the application. Water or snow can get underneath the shingles, causing the adhesive to fail.
Roofing experts will often use a heat gun when hand sealing. The tool will enable a dry application. Hand sealing is the best acceptable solution though it takes a lot longer. It also needs extra attention and care to the point.
Repairing or replacing your roof in cold temperatures requires intense care. Since you can't wait until wintertime to roof your house, it's good if you know if you can work in cold weather. Now, you know the best temperatures for roofing and what is required when you have to roof in winter. Be careful of every step, and your roofing will be successful during the warm season.