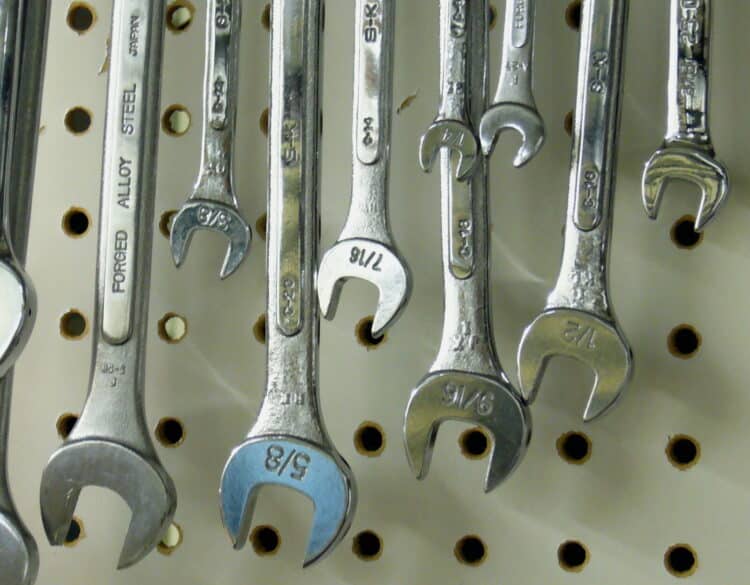 High-pressure hoses have their work cut out, continually dealing with pressurized water.
High-pressure water takes its toll. Eventually, hoses will wear out and need to be replaced. We recommend replacement hoses should be able to cope with the pressure. Unlike a regular garden hose, the durable materials of a high-pressure hose won't curl or kink.
There are 4 things to watch out for when buying a replacement hose:
Length: How many feet do you need without having to move your washer continually?
Diameter: Washer pressure hoses come in three sizes. Namely, 3/8″, 5/16″, and 1/4″.
Material: Some replacement hoses are more rigid than others. How flexible do you need the hose?
Connections: Are the connections compatible with what you have?
Length
How much hose do you require for your property? Is it just your driveway or the entire house? Do you need to be close to a power outlet because your washer is electricity-powered? Figuring out the best length will mean you can reach everywhere you need to work. Too short, and you will be moving your washer around continually.
Diameter
Quarter-inch hoses are the most common. They are typically found on consumer electrics and smaller gas-powered washers that deliver up to 3,200 psi.
The least usual are the medium-sized 5/16". These hoses are usually fitted to a high-end consumer gas pressure washer to handle the pressure of 2,700 to 3,600 psi.
The broadest gauge, 3/8", is designed for professional models and some 'prosumer' gas pressure units. These hoses can handle water pressure of up to 10,000 psi. They are also noticeably thicker to cope with the higher volume of water that is getting pumped.
Material
Usually, high-pressure hoses are constructed using three kinds of material; PVC, rubber, and polyurethane. The type of hose material you opt for will determine its durability and how much hose flexibility you get. Your choice will also mean whether the hose leaves marks on your deck and driveway or not.
The most common hoses are made of PVC plastic. They are reasonably rigid and good enough for the job, but not very flexible. If you are fed up wrestling with your hose, maybe consider trading up to a polyurethane or rubber hose.
Rubber hoses, by contrast, are heavier but more flexible than regular plastic hoses. They are less prone to kinking or curling. The downside is that rubber hoses can leave black marks as they slide across a surface.
Meanwhile, polyurethane hoses are relative newcomers to the market. They comprise a steel-braided hose in a clear, flexible outer casing. These hoses are popular with contractors as they are flexible and don't leave marks behind.
Connections
There are two connections on every hose—one with the pump and the other to the spray gun. The hose to pump connection can be two ways, either by twisting or snapping them together.
There are more connection options for the hose and gun; male and female M22, male and female QC plugs, and a 3/8 inch female NPT.
Take a close at your gun's inlet. Most are male threaded connections that stick out. Others are either female or have quick-connect plugs.
If your spray gun is male and threaded, you only need to buy a replacement hose with two M22 female connectors. One end connects to the pump; the other gets screwed in at the gun end.
For spray guns with a quick-connect male plug, purchase a pro-grade with a 3/8 inch female connection.
Replacement not repairs
High-pressure washer hoses are designed to withstand powerful pressures for a long time. If your hose has sprung a leak, it needs to be replaced, do not try to repair it. It may be appealing to repair it yourself to save cash. But no amount of duct tape or sealant will be enough to match your hose's factory integrity. It's far less hassle to head to the store for a replacement hose.