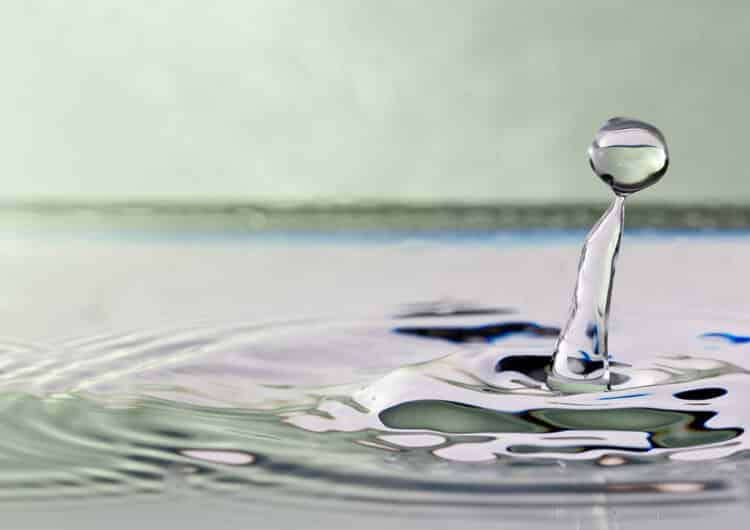 How long do you spend waiting for hot water to take a shower? For the average homeowner, the answer is at least two minutes. That's a lot of time to spend waiting and a lot of water to waste. But there might be a way to end both these problems. Consider the pros and cons of hot water recirculating pump. A device like that might be the right fit for you.
Reasons You May Need A Hot Water Recirculation Pump
Do you know that, on average, a shower takes about ten gallons of water? But you also use 2.5 gallons just waiting for hot water to get to the water outlet you want to use. For an average-sized family, this number translates to about 10,000 gallons a year.
The reason for that wastage is because you have to wait for the water heater to heat up. Then you also have to wait for that heated water to make its way through your plumbing system.
In short, the cold water has to leave your taps first. Then the heated water has to travel a distance to get your water out. If your home is on the grander side, that distance and wait are even longer.
And when you turn the tap off again, the hot water you were using stays in your plumbing system. It doesn't make its way back to the heater. As time passes, it becomes cold.
The cycle begins again when next you need hot water.
A recirculation pump may be just what you need. Before we dive into the hot water recirculating pump pros and cons let's take a look at:
What recirculation pumps are
And
How recirculation pumps work
From time to time, we may refer to recirculation pumps as recirculation systems. We will also use the term recirculation loop. These words mean the same thing.
Hot Water Recirculation System How Does It Work?
The hot water recirculation system design allows you to add this device to:
Your tank water heater
Your tankless water heater
There are different types and ways to install them, but we won't get into the details here. They all do the same thing.
They reroute the hot water in your plumbing system, which you have not used, back to the water heater.
Types Of Recirculation Pump Systems.
There are three types of recirculation pump systems.
Open system
These hot water circulation loop systems are for water heating tanks. They fit at the top of water heaters and do not need a recirculation line.
Dedicated return/Bypass Valve
This system is also for water heating tanks. They fit at the bottom of water heaters, but they need a recirculation line. Older homes have recirculation lines. If you do not have one, you cannot use this system unless you put in one. Redoing your entire plumbing system will cost a pretty penny. They are also the most costly to install.
Tankless System
Recirculation pumps do not fit well with tankless systems. That's because for them to do the job you want them to, your heater can never switch off. Doing so may kill your tankless system before its time. You may have better luck using a buffer with your tankless than with a recirculation pump.
Under Sink Hot Water Circulator
Under-sink hot water circulator systems deliver rapid hot water to water outlets. Where other hot water loop systems fit on your water heater, these fit under the sink. But you must install them at the fixture that has the most space between it and the water heater.
This type of device is the most energy-efficient.
Pros And Cons Of Recirculation Pump Systems
Let's deal with the pros first.
Get Hot Water Without The Wait
It carries hot water quickly to all water outlets around the house. Instead of waiting long minutes, you only have to wait a few seconds for your hot water delivery.
Conserves Water
Water is a vital resource, and there is less and less of it to go around. Since your recirculation pump brings hot water to you almost right away, you don't have to flush out the cold.
Saves Money
Waiting for hot water to comes through the faucet is the same as flushing money down the drain. You have to pay the utility company for that cold water you drained away and the energy your water heater burns. It might not seem like much, but over the months and years, that money adds up. By the end of twelve months, you will pay extra to the utility company for water you did not even use.
That money can stay in your pocket if you have this type of hot water loop system.
Saves Time
Calculate the number of minutes you spend a year waiting for hot water to take a shower for the year. It adds up to a few hours. That's a lot of time. But with a Recirculation pump, you can cut that waiting period down to zero.
Sensors
These pumps come with sensors. Once your water reaches the temperature you set it to, the pump switches of. This feature will save on energy use.
Almost zero Maintenance
Cons Of Recirculation Pump Systems
Cost
The main challenge to setting up your recirculation pump system is the startup cost. No matter what the type, these systems cost a lot and are even more expensive to install. And each one comes with its own limitations. We'll take a look at these types in a bit.
Noise
Some pumps are loud, especially as they age.
Uses A lot Of Energy
Although under the sink systems are the most efficient, they still use a lot of energy. That kind of energy use can affect your utility bills and not in a way that you like. If you decide to go for a hot water circulation loop system, installing a timer might be a good idea. Some pumps come with timers.
Cold Water Return
To switch from hot water to cold, you need a hot water recirculating pump with return line installed. If you do not have that, you have to wait a few minutes to get cold water. The water may stay lukewarm for a while.
Unless you have that recirculation line, there is nothing you can do about it.
Heat Loss
Without proper insulation, heat will escape from the hot water recirculation line. You may have to get your pipes inspected and fixed before installing this device. Doing so is an extra cost.
Needs To Be Plugged In
These systems work on electricity. There must be an outlet near the installation point.
Conclusion- Is A Hot Water Recirculating Pump Worth It?
Water recirculation pumps are not an exact science when it comes to pros and cons. Some factors may make using a in one area more beneficial than using it in another. My advice to homeowners is doing extensive research before committing.
Remember, these systems are costly to buy and install. You should not spend that money if you are not going to gain anything from it.
Persons who live in places where the price of water and energy is high stand to gain the most out of these systems.