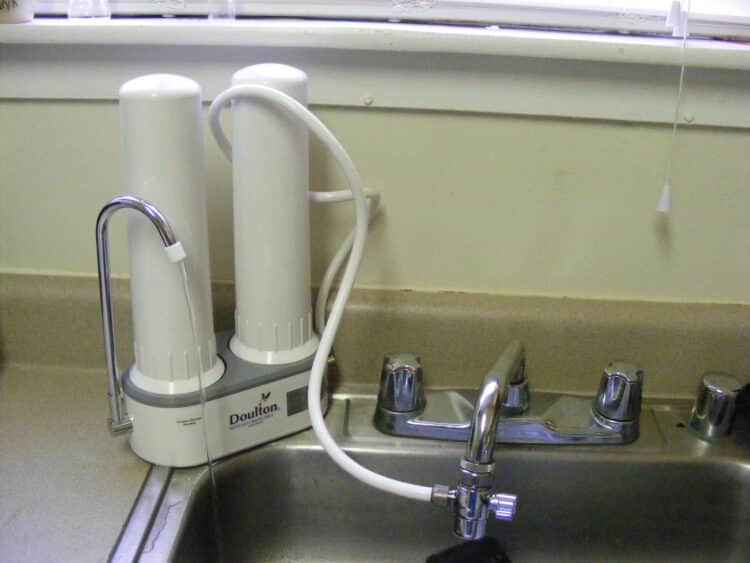 All homeowners want to ensure the safety of their family. One way to do this is to carefully watch what goes in your home, that includes safe drinking water. From home-cooked meals to a refreshing glass water, families depend on access to clean and safe drinking water each day.
While some states and countries have tap water safe enough to drink, most homeowners still need to take extra safety measures to ensure that their drinking water is safe from physical, chemical, and biological contaminants. These can come from natural or man-made sources – ranging from lead, industrial waste, pesticides, and other heavy metals.
The good news is that, generally, tap water has been treated with safe chemicals that eliminiate these contaminants that can cause serious health threats. On the other hand, these chemicals can affect the smell and taste of your tap water.
Most homeowners then opt to install a water filtration system specifically to ensure the elimination of contaminants and unfavorable taste and smell caused by chemicals. Choosing the right type of water filter for your home will depend on your household lifestyle, budget, and practices. At Kyle's Garage, we want to give our loyal followers and supporters the most comprehensive and relevant information on home improvement and maintenance. This includes every single part that makes up your water filter system! We want to help you know the ins-and-outs of your water filter so that you can ensure the safety of your family.
Getting to know your Water Filter
If you're still skeptical about getting a water filter for your home, we'll let you in on critical information on the importance of water filters for any home. While you're happily sipping a glass of lemonade at home, did you know that there are still contaminants present in most drinking water?
Here are the five most common impurities found in household tap water:
Lead is a toxic metal that can be found in old pipes and fittings. If you find signs of corrosion in your water fixtures or if you have rust-colored water, have your water checked immediately by a professional before consuming it.
Sulfur gives water a foul smell and a bitter taste. It can lead to nausea and vomitting. YYour water might have high levels of sulfur if your bathroom and kitchen tiles get frequent back or yellow stains.
Iron content is a troubling impurity that can cause severe health complications. Watch out for metallic tasting water and reddish stains on fixtures and clothes.
Tap water can still contain dissolved metals, salts, and minerals that can affect the taste and odor of water.
Bacteria in tap water can lead to diseases and potential decay of fixtures.
Water Filter technologies
Different types of water filtration systems are available to consumers. Some water filters are best for small quantities of water, while some can filter huge amounts of water at a fast pace. Before you can choose the best one for your home, let's begin by understanding the different types and features of water filter systems.
At Kyle's Garage, we want to make home maintenance information accessible for all homeowners. We'll provide you with a comprehensive guide on the most useful water filters for your household. Understand that all filters and treatment systems can completely remove all contaminants in water. The key to finding the perfect one for your home is to know your specific household needs.
While not water filters will work, most are based on the same basic principle of physical and chemical filtration. Before we can get into the best type of water filter for you, let's understand how water filters work and what technologies you should look for in a product.
The first step for most water filter systems is a mechanical filter. These can effectively sift out large particles and debris. Consider getting a model that has a carbon adsorption filter as additional physical filtration. These are effective at removing the most hazardous chemicals such as chlorine, pesticides, and herbicides.
Reverse osmosis filters work to remove minerals and foul smells and tastes, but they're not very effective at removing inorganic and organic compounds. Due to this, most reverse osmosis filters are installed along with prefilters of mechanical filter and a carbon adsorption filter.
Another common filtration technique is through water softeners or ion exchange units. These filters are effective at removing minerals such as calcium and magnesium, but it can also make water salty. In these cases, they're more commonly used for watering plants.
Distillation is an effective technique for removing bacteria and minerals. Water is heated until it turns into steam, then this purified water is collected again as a liquid.
Types of Water Filter systems
Now that you know the basics of how water filters work, this can give you an idea of the type of filter that will best fit your household needs. Request for a water quality report from your local water utility to find out the specific contaminants and minerals present in your tap water.
Water filter pitchers are the best choice for homeowners looking for a budget-friendly and user-friendly model. Most pitchers will cost around 15 to 35 USD dollars, depending on the size and the technology. A great choice for a medium-sized household is the ZeroWater ZP-010 which can filter up to 10 cups at a time. It's also effective at removing the most common dissolved solids.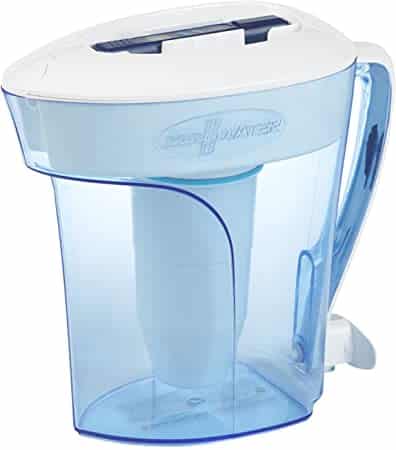 Another great choice for homeowners on a budget are refrigerator filters. They're easy to install and you can use filtered water to make ice! Another easy to install and affordable filter option are faucet-mounted or faucet-integrated filters. They can be switched on and off depending on your filtration needs.
If you're part of a larger household, consider getting a countertop filter that can filter huge quantities of water at a time. They're relatively inexpensive and easy to install. A great option with stellar reviews is APEX EXPRT's MR-2050 countertop water filter that's compatible with most water fixtures. This model claims to get rid of 99% of all harmful common contaminants and metals in water.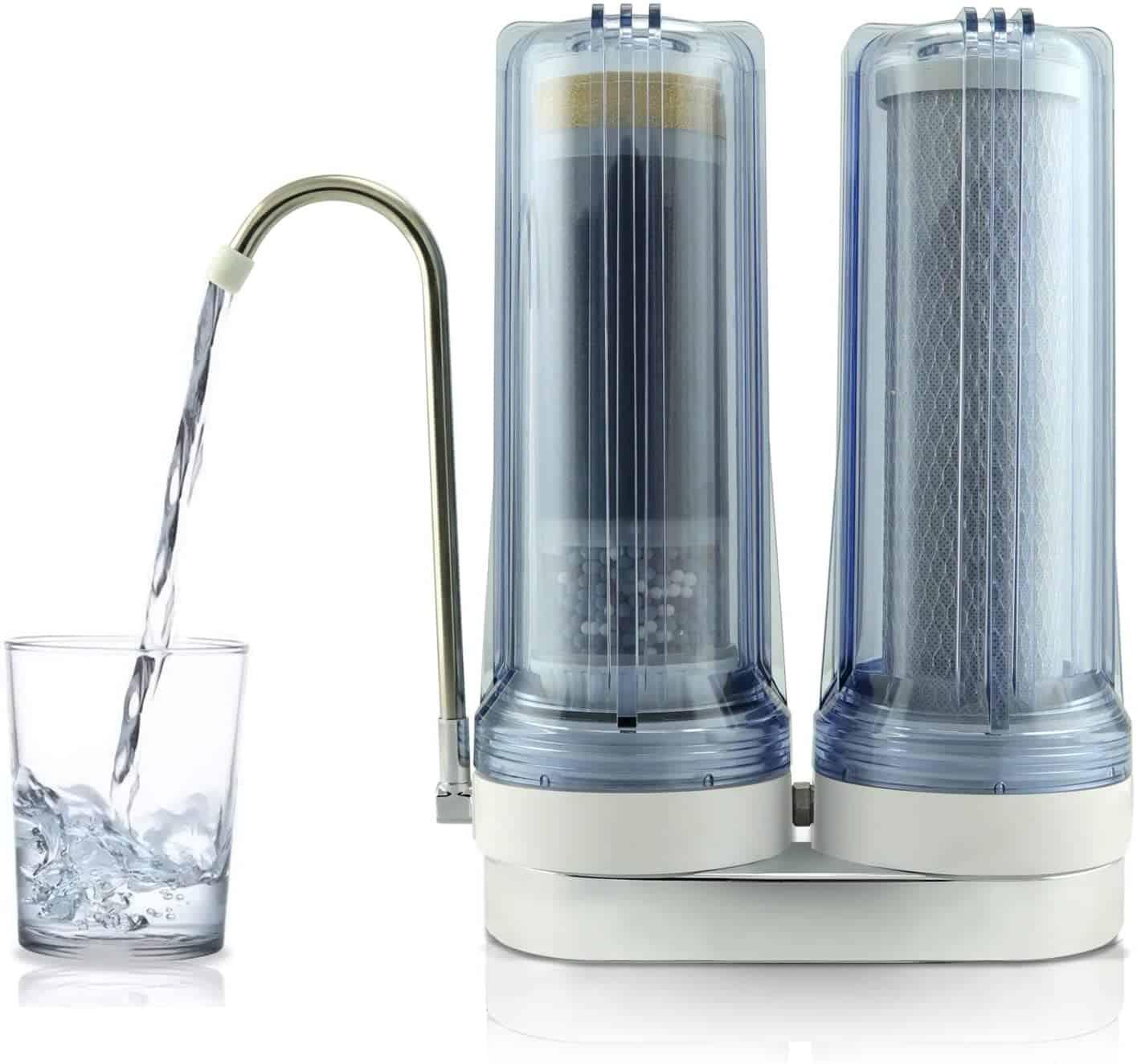 If you don't want your water filter to take up precious counter space, consider installing an under-sink filter. These types will require some drilling for installation, but this short installation procedure will all be worth it because of the plumbed-in filters capacity to filter large amounts of water. A great option for homeowners with minimal installation experience can get the under-sink models of Waterdrop. This model will only require about three minutes of installation. Waterdrop 10UA is affordable at around 50 USD, and you get the value of your money as this model can filter up to 8,000 gallons of water per filter.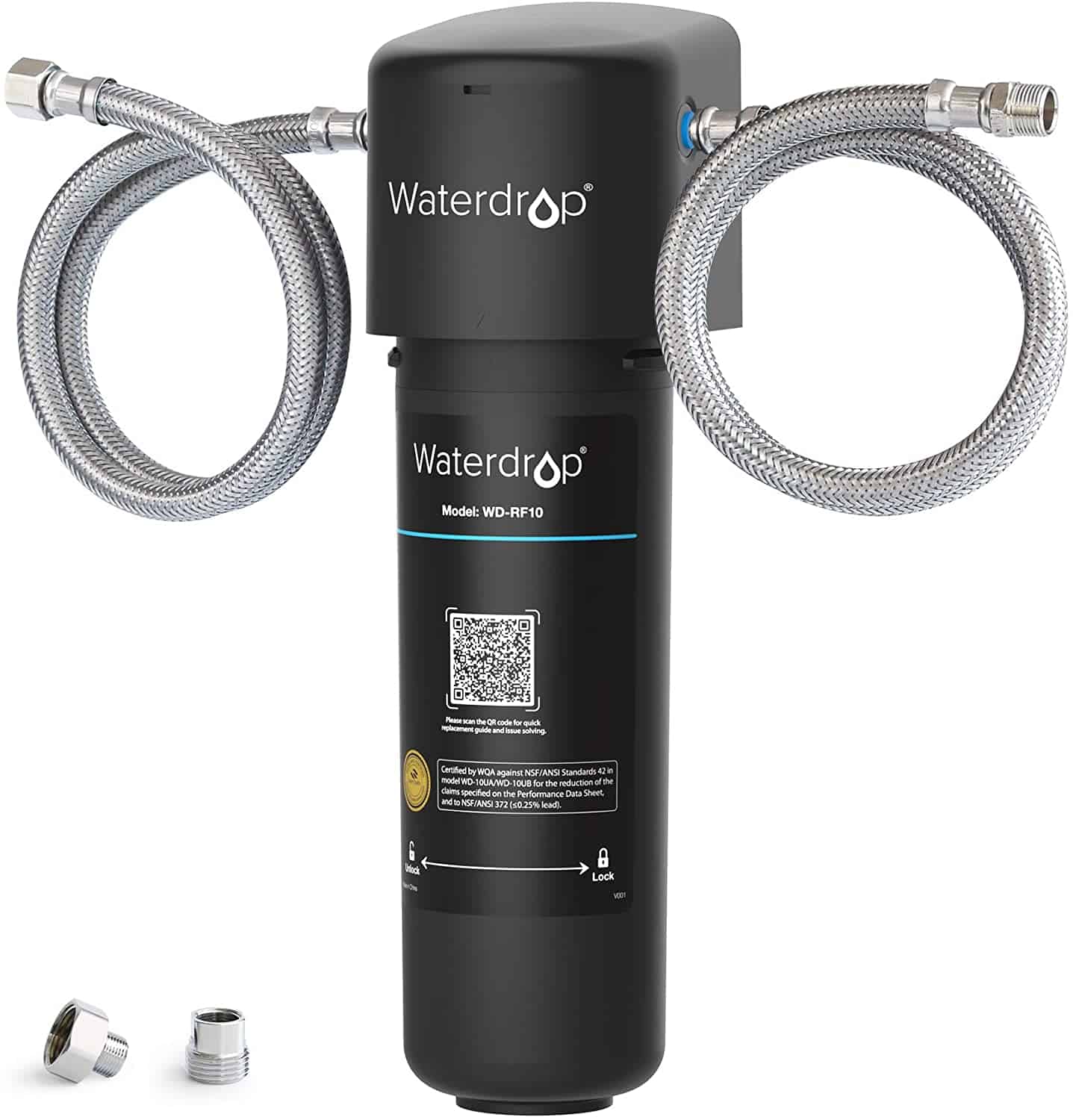 If you'd like to take home safety to the next level, consider a whole-house water filter. These are installed directly into the water source, and it will effectively filter the water in your kitchen, bathroom, and laundry area. This option, while initially expensive, is a cost-effective way to filter massive amounts of water for a large house and family. On the other hand, most point-of-entry filters aren't as meticulous with the removal of contaminants, and you'll need to hire a professional to install the system.
A more comprehensive list of the best water filters ranging from 20 USD for pitchers and faucet-mounted filters to 900 USD for whole house is available at Kyle's Garage. We promise to provide you with eye-opening reviews and critical insight on the best machines that will address all your needs.
Water filter maintenance
We also offer detailed information on the best care and maintenance practices for different types of water filters. We'll help you with our honest insight into the best installation, maintenance, and repair tips for home maintenance. If you want your water filter to work effectively, make sure to do routine cleaning and replacement of filters.
Conclusion
At Kyle's Garage, we believe in each homeowner's capacity to build and maintain a safe refuge for their families. We are passionate about sharing our knowledge about home maintenance that can will ensure the safety and comfort of your family.
Finding the best water filtration system for your household based on your specific needs and budget is critical for the safety of your family. Visit Kyle's Garage for the most up-to-date and current information on water filters and other home maintenance tools.