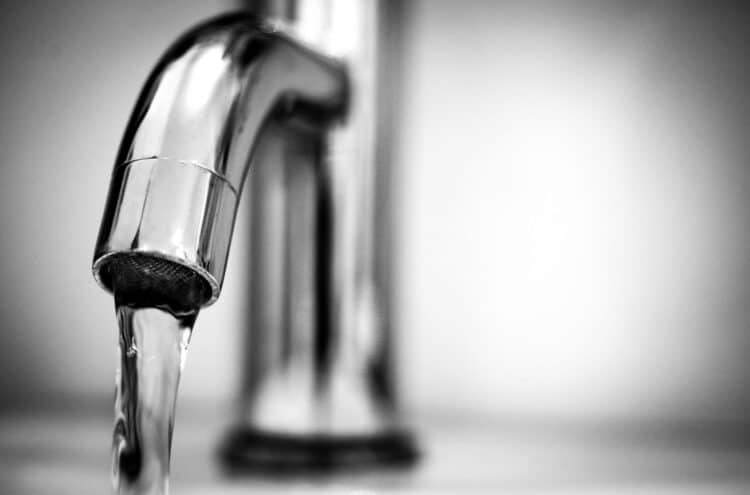 Water is the source of life, not only for humans but also for animals and plants. In recent years we have heard the news about people getting sick from drinking contaminated water. And PFAS is one of the causes of contamination that has received recent attention. A PFAS contaminated water can have serious health hazards. Read on to find out more.
What is PFAS in drinking water?
PFAS is short for per- or polyfluoroalkyl substances. It is a group of about 5,000 chemicals made by humans from laboratories and manufacturing plants. The primary characteristic of PFAS is the repellant of oil and water. It is also resistant to heat and corrosion.
PFAS are also known as forever chemicals because they outlive us. They can exist for a long time in the environment. Inside the body, they can stay for many years and accumulate inside your organs. PFAS deposits are common in the liver, kidneys, and lungs.
These chemicals find their way to lakes and rivers. It can also seep through the soil and contaminate underground wells and water systems. Some get dumped on sewages and water recycling facilities. These are the ways PFAS gets into our drinking water.
Before we look at the health hazards of PFAS contaminated water, let us see the many ways it has penetrated our lives.
What are the uses of PFAS?
PFAS has been in use since the 1940s. It has commercial, political, and practical applications. Two elements are combined to form PFAS: fluorine and carbon.
Together, these two elements form a super-strong bond that is inseparable. The bonds are so tight that no other substances can penetrate them. No water, oil, and stains can cling to it.
Its first discovery was in 1938 in Dupont Laboratories. It was by accident that Dr. Plunkett found this substance while working with gas cylinders. He was trying to develop cooling agents that were not harmful to humans.
During World War 2, PFAS was a component of the atomic bomb. Since it has high heat resistance, engineers used it as a valve that held the uranium and plutonium cores. Both the Little Boy and the Fat Man, code names for the two atomic bombs used by the US against Japan, have PFAS. Only a few people know this since it was classified information for many years.
After the war, Dupont began to make commercial use of Teflon, a type of PFAS. They made non-stick pans popular products. And this generated millions of dollars in revenue for the company. Over the years, PFAS has also been part of clothing, food packaging, cosmetics, and household cleaning products.
PFAS also has practical uses, especially in firefighting. When used as firefighting foam, it creates a coating that instantly cuts off oxygen. Without oxygen, a fire will stop. It also prevents the fire from reigniting even if a strong wind blows.
In our modern-day, PFAS are part of:
Non-stick pots and pans
Food packaging and storage
Stain-resistant furniture and carpets
Sweatproof and waterproof clothing
Cosmetics and make-ups
Household cleaning products
Paints, thinners, and sealants
Foams for fighting fire
As we have discussed, there are many uses of PFAS in our lives today. Experts even predict that almost 98% of people in the United States of America have it inside their bodies. But is this a health concern? And what can you do to protect yourself and your family from PFAS contaminated water?
What are the health dangers of PFAS?
Yes, PFAS is present in our bodies. Not naturally, but from what we eat and drink. Factory workers in PFAS production facilities can also inhale infected air. But most people get it from drinking water from contaminated water sources.
In the USA, the Environmental Protection Agency or EPA is the government agency for this problem. It has not set a standard PFAS level yet. If it does, then the water companies will have to follow it. But the EPA did release a health advisory in 2016. It said that the total allowed PFAS is only 70 ppt or parts per trillion.
There are few studies on the effects of PFAS on humans. But, there are animal experiments that provide support. PFAS can cause cancers. They can also increase cholesterol levels. Some even suggest that PFAS can have adverse effects on pregnant women.
In some men, PFAS heightened the risk of developing testicular cancer. It can also lead to kidney and liver damage, high blood pressure, and thyroid glands diseases.
In women, exposure to too much PFAS can cause lower fertility rates. It can also block natural processes in the body resulting in hormonal imbalance.
For pregnant moms, it can lead to preeclampsia or deadly high blood pressure. Babies are also smaller and underdeveloped. It can also cause learning problems in young children.
As mentioned, PFAS can stay inside the human body for many years. Although small amounts will not be deadly, they can accumulate over time. Once it builds up, it can cause organ failures. Also, there is no medical procedure that can remove it once it is inside your tissues. Well, at least not as of the time of this writing.
To know if you have PFAS contamination, you can go to a laboratory. It will take your blood sample and break down the components. If detected, the lab technician will tell you if the levels are low, medium, or high.
If you have high levels, you can resort to methods to purify your water from PFAS contamination. Since it can build up over time, ignoring the test result will only increase your risk of developing deadly health problems. Think also of your children and other family members who might be drinking the same PFAS contaminated water.
How can I get rid of PFAS in my drinking water?
Let us examine the type of filters that will remove PFAS from your drinking water. Hold on to that add-to-cart button first on your amazon shopping app! There are three ways to remove this contaminant from your drinking water supply.
GAC or Granular Activated Carbon
Ion Exchange
Membrane Technologies
Can you use carbon to remove the carbon from PFAS chemicals?
GAC is the first type of filter you can consider. It has granular activated carbon to remove chemicals and other organic substances from your drinking water. It can also eliminate the bad taste and foul odor of contaminated water.
A GAC works by using high-carbon materials such as coal or coconut shells. These are heated to activate the carbon molecules. Water is then passed through the filter trapping unwanted chemicals in the process. Including PFAS and its components: carbon and fluorine.
You can install it at the entry point of the house or the point of use (POU). GAC filters at the entry point of the housing supply filtered water for the whole house. But a POU unit only filters water at the faucet where people get their drinking water. Most GAC filters in the market are POU types.
The disadvantage of a GAC is the high maintenance cost. You will have to replace the carbon filters every year. If your water supply is severely contaminated, you may have to replace it more frequently. Also, the newer PFAS chemicals, which have shorter chains, can pass through them without any problem.
Can you exchange molecules in PFAS contaminated water?
Ion exchange is the process of substituting one substance with another. But instead of heating the filter, electricity passes through the system. PFAS has no metallic element, but fluorine is highly reactive to electric impulses.
Since the reactive elements get replaced with neutral elements such as sodium, it removes the PFAS contamination. It results in clear drinking water.
Ion exchange is the choice of many households in the US today. The main reason is the smaller space needed for installation. It is also cheap to operate since you only need to stock up on salt to make the exchange of molecules happen.
But, ion exchange requires high initial cash out. Some units cost thousands of dollars. And you must spend a few hundred more for installation.
Also, it can add to your utility expenses since it uses electricity. And it uses gallons upon gallons of water.
Can membrane technologies eliminate PFAS?
Membrane technologies use a barrier to remove unwanted substances in water. It allows molecules to pass through and rejects contaminants by flushing them out.
There are four types of membrane tech available today. It is classified based on the size of the filters. There are microfilters, ultrafilters, nano filters, and reverse osmosis filters. The most common and most talked about is the reverse osmosis filtration system.
A reverse osmosis filtration device can screen 99% of contaminants in water like iron, silt, and chlorine. It can also remove bacteria and harmful organisms from your drinking water.
Additionally, it is good for the environment. It can substantially cut your carbon footprint. Reverse osmosis also has no biological wastes common to other filtration methods. For example, ion exchange dumps salty water into the sewage and water systems.
Whichever type of membrane tech you choose, you can be sure that it can remove PFAS and other chemicals. But it comes with a price. These techs are the most expensive of the different water filtration methods to date. It is likely because they use the latest research and most advanced tech.
How big of a problem is PFAS water contamination in the United States?
PFAS contaminated water in the USA is more prevalent than you might have thought. In January 2021, a report from ewg.org stated that 49 states and more than 2,300 locations are positive from PFAS contamination.
It doesn't mean that the other states and areas are PFAS free. It's just that there are no samples taken from the unidentified counties. So, it is best to assume that your state has a PFAS problem so you can take steps today.
There is also a clear indication that certain areas are hotspots for PFAS contamination. It includes airports, military bases, and industrial areas.
Why airports? Jet fuel and engine parts use PFAS chemicals to improve fuel consumption. It also helps prevent fire from consuming the plane anywhere during its flight route. Also, firefighting foams extinguish a fire from aircraft and airport terminal buildings. And these are washed off the hangars and runway to the city's water supply system.
Why military bases? Part of the training of military and special forces is in the prevention and suppression of fire. Although most of the fires in camps and bases get simulated, the chemicals used to fight them are real life. And the use of PFAS firefighting foam is the norm during these exercises. These are then washed off and find their way to streams of water and rivers.
Why industrial centers? It is an obvious culprit since manufacturing plants and factories produce and use these chemicals for their products. And most of them do not have proper waste disposal systems. They pollute the water, air, and land, discharging PFAS and other harmful chemicals to the neighborhood.
It happened in Parkersburg, West Virginia, last 2001. In the case of a farmer named Wilbur Tennant vs. DuPont. The farmer complained that hundreds of his cows died. And the suspect? The huge DuPont manufacturing plant next to his farm is dumping waste in the ground and water stream. The result is PFAS contaminated water.
It was a landmark case against PFAS contamination. Not only did the farmer won through a settlement, but the whole community benefited through a class suit filed against DuPont. It also opened the discussion on the harmful effects of PFAS on the environment and the water ecosystem.
Several states have used this case as a benchmark for further studies on PFAS contamination and its effect on the community. It also served as a wake-up call for the EPA (or Environmental Protection Agency) to make clear guidelines on the use and regulation of PFAS. The US Congress has also started deliberations on this issue. Hopefully, they can help to set limits on their use and find alternatives to these chemicals. After all, no one wants to drink PFAS contaminated water.