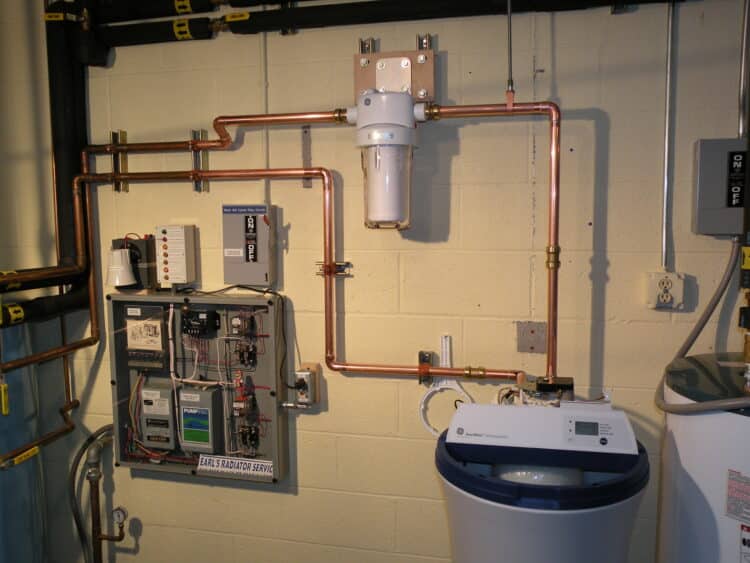 What is in your water? Does it taste weird at times? If you don't have a water filter, it may be due to many metals like lead and other substances.
If you have one, how do water filters remove lead? Here is all you need to know about using water filters to remove lead from water.
Why you should remove lead from water?
As you may already know, lead is a neurotoxin. And the effects of lead to our bodies are numerous.
From brain damage to red blood cells damage and damage to bloodstream walls, you can only imagine the adversity of lead's effects.
Here are some of its effects;
Miscarriages in pregnant women
Retarded mental development in children under 7years
Retarded physical growth in children under seven yearsv
Low IQ in infants
Attention deficit disorders
Behavioural disorders
Brain damage
Nervous system damage
How do water filters remove lead?
A lot of people ask, 'how do water filters remove lead?' You may also be wondering the same.
Instead of one answer, you will get three. That's because there are three basic filtration methods for removing lead from water.
It includes:
Water filtration by reverse osmosis
It is the most common and affordable method for removing lead in water. However. You will only get partial reverse osmosis in the market.
That is because complete reverse osmosis is costlier. And it is unavailable commercially.
You can only use it in high-end filtration units. But don't worry.
Partial reverse osmosis is still effective and will eliminate at least 95 percent of lead from water.
Activated carbon filtration method
This method uses activated carbon to absorb heavy metals like magnesium and lead. It also eliminates other contaminants.
Most water filters using this method are not as effective for removing lead from water. That's because the capabilities of these filters to remove lead reduces with time.
And their cartridges fill up too quickly. You will need to replace it often.
But higher-quality filters may last longer than the rest.
Water filtration using distillation
This method is one of the most effective available in the market. And water filters that use this method remain effective even after using it for a long time.
You will spend less on repair costs in the long run. And you will get almost pure water.
However, it comes at a price. And it's one of the most expensive methods.
Plus, it uses more electricity than any other method to make the water lead free. But that's not all.
If you want to use this method, you should prepare to wait for the process to end. It takes a lot of time to make the water pure completely.
What to look for in a water filter
If you are looking for an excellent water filter, it may be challenging to find one. However, a couple of water filters effectively remove lead from the water, making it safe for use.
But before you settle for one, there are several things you should consider. First, in the list is the method it uses to remove lead from the water.
Different methods are effective on their scale. For instance, distillation eliminates lead from water but not all activated carbon water filters can do that.
Secondly, you should pick a water filter that fits your requirements and offers the best value for your coin. You may regret buying one that does a terrible job or has way too many defects.
It will prove not only costly due to numerous repairs but also ineffective in removing lead from water. But that's not all.
The National Sanitation Foundation (NSF) certification is also essential. It would be best if you made it a deal-breaker when buying a water filter.
If the water filter lacks an NSF Standard of 53, then don't buy it. The certification is crucial because it ensures that the water filter is of high quality and conserves energy.
Various types of water filters
Getting the perfect water filter for your needs is not easy. And you may need to spend a lot of time shopping for one.
However, with a little information on the various types in the market, you may be able to narrow down the right one for you. Here are the top types of water filters.
Reverse osmosis water filters
This type of water filter is common for both commercial and personal use. However, it uses partial reverse osmosis method and not all the lead will filter out.
You will only be able to remove at least 97 percent of the lead. If you want better results, you should consider installing an activated carbon filter cartridge in the RO system.
That way, you will be able to get lead free water.
Filter pitchers
If affordability is a deal-breaker for you, then this water filter is an excellent choice. They are not only cheap but also effective.
You can use the filter pitchers to get rid of at least 99 percent of lead from water. That's because typical ones use ion exchange resin as well as coconut-based activated carbon to remove lead.
Another perk of using this water filter is portability. You can carry it with you for personal use, anywhere.
But before you settle for it, ensure that it has a WQA cert as an additional certification of standards to prove its effectiveness.
Faucet mount units
You can get a water filter that can mount on your faucets. There are numerous of them.
These water filters can remove anything from lead to mercury, chlorine and even microbiological cysts. However, you will need to replace the filter cartridges often.
Another perk of this water filter is that you do not need electricity to make it work. Plus, they are extremely affordable.
Whole house water filters
You may also recognize these water filters by the name 'Point of entry'. These are excellent if you use well water or borehole water.
Using these, you can remove the iron and the lead from the water before the water gets into the house. That's because you will need to install the filters on the mainline.
Shower head water filters
Removing lead is not just for drinking water. Too much lead in the shower water can destroy your hair as well.
But even more damaging, is when lead water gets into the scalp and penetrates the skull. That can cause severe brain damage leading to numerous brain disorders.
You can install shower head filters to get rid of at least 99 percent of lead from water.
Under counter water purifiers
If ease of use and installation, effectiveness and affordability are deal-breakers to you, then under sink water filters qualify.
These filters can remove at least 99.9 percent of lead from your drinking water. However, they do not use reverse osmosis.
And you can install them yourself with ease because they are inline filters. On top of that, they are cheap.
How to ensure your water filter effectively eliminates lead from water
You may have the right water filter but no way of ensuring that the water is lead-free. And although it may be certified as such, that is not always the case.
That is why you need to go the extra mile in ensuring your drinking water is safe. But how do you do that?
Here are tips for ensuring that your water is lead-free:
Ensure you install your water filter correctly
If you install the water filter yourself, it's best to check and double-check to ensure that you did everything the right way. Otherwise, it may not work effectively.
It will help if you go through the instruction manual, step by step. And then go through it once more.
If you feel like you are not up for the task, it is best to get an expert to do it for you. That can eliminate the risk of things going awry.
Use the right water filter
Not all types of water filters are effective. You should pick the one that eliminates the most percentage of lead.
Sometimes it's best to use a filter that uses not one but multiple methods for best results. For instance, you can get a RO system with activated carbon cartridges.
Also, check if the filter has a WQA and NSF certification.
Replace old filters
The more you use your filter, the more it deteriorates. And that means it becomes less effective.
You can replace your water filter now and then, but sooner for some types than others. You should check the life span for your filter to know how soon you should replace it.
Check your water filters for damages often
Your water filter may be defective for a couple of reasons. And you won't even know unless you do a maintenance check.
Interestingly, your water filter may have defects straight from the manufacturers. And you may be drinking unfiltered water without knowing it.
Or it may damage from an accidental fall. Either way, it's best to check.
And while at it, remember to check for blockages and cracks. Get these fixed immediately.
Final words
Consuming lead-free water is vital in ensuring that you are in pristine health. The above tips will help you to make an informed decision concerning water filters.
You can use this guide while buying your water filter, and maintaining it in a proper working condition. Plus, ensure that you only go for water filters with the right certification.
Also, remember to check your lead levels and the condition of your water filters. That way, you can stay healthy and safe.