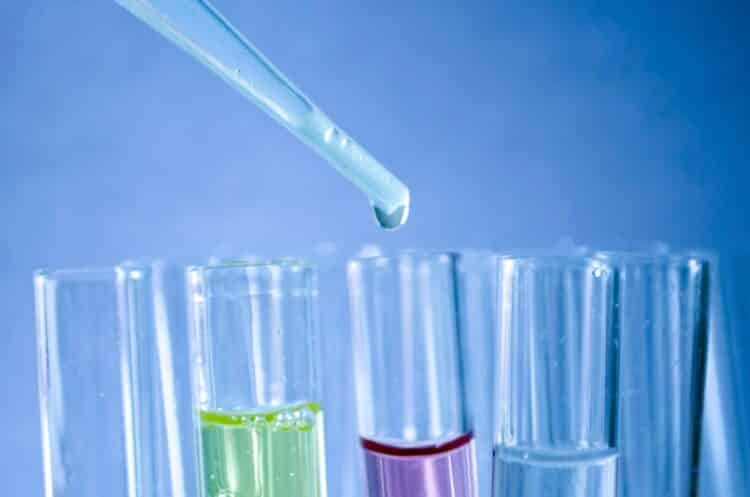 Health and safety standards push municipal and city water providers to apply treatment to prohibit the growth of bacteria and dangerous pollutants.
They use disinfectant methods to purify the water. They have to choose between Chloramine vs chlorine in tap water. Chlorine was first utilized for a long time. But many providers have switched over to chloramine, and many continue to do so.
The transition started in the 1930s, and in 2016, one in five United States citizens, or sixty-eight million, are drinking water treated by chloramine. This fact was based on a report by the EPA.
So a question arises from this statistic: is there a reason for the transition from chlorine to chloramine? The answer is, unfortunately, it depends.
In the news and popular media
In recent years, the issue of water disinfection was in the news and popular culture.
Even though chloramine was thought of as a better disinfectant substance than chlorine, there have been unfortunate outcomes because of it.
In the years from 2001 to 2004, there was a controversy in Washington, D.C. They had switched from chlorine to chloramine and merely followed the guidelines set by the EPA.
They were told to lessen the germicidal by-products in their water. But the changeover resulted in generating high lead levels in their drinking water.
It was found out later that chloramine had nothing to do with it. The lead came from old lead water pipework and the particular water chemistry in D.C.'s water provider.
Some places had the same issue, like Greenville, North Carolina, after transitioning to chloramine.
In 2016, Stockton, California, was supposed to transition to chloramination. They originally got their water from the Sierra Nevada Reservoir. And due to the switch, they now use the water for the San Joaquin River Delta.
However, the San Joaquin River Delta had high dirt levels, which resulted in more disinfection. Stockton was in trouble from the EPA. But despite protests, they still moved forward with the decision.
It was explained later by a co-director of Berkeley Water center named David Sedlack that the protests were unwarranted, and there were no ill effects to the Stockton residents.
Since then, water treatment plant engineers have done extensive research and are now aware of the ill effects of lead pipes and can take necessary steps to keep lead leaching from happening.
What is the difference between chlorine and chloramine?
Chlorination
You might want to know many things about chlorination like, is there chlorine in my water? Or how to do a tap water chlorine test, or maybe the difference between free chlorine and total chlorine.
There is a lot of stuff about it, and as a consumer of water, it's best to learn everything about the chlorination method.
It is a process of including chlorine to tap water to terminate viruses, bacteria, parasites, and other contaminants. There are also various processes to attain safe chlorine levels for drinking.
Utilizing chlorine in tiny amounts in your drinking H2O wouldn't induce harmful effects to the human body. It also protects you from waterborne illnesses.
As mentioned earlier, it was the substance first ever used in 1908 in Jersey City to disinfect their water supply.
Some people are more sensitive to chemicals in the water and may induce health issues. Although water providers regularly monitor their water's probable effects on consumers, you still have to be vigilant and ensure that your drinking water is clean.
In dialysis, large water quantities are utilized to cleanse waste byproducts out of the blood from a particular patient. Dialysis centers have to treat the water to get rid of chlorine or chloramine. So that they can use it for the patients.
Dialysis users that utilize it at home have to consult its makers and ask for instructions in treating the water correctly before using it.
The safe chlorine level to be added to drinking water is four milligrams per liter. In this amount, not harmful effects will happen to the human body.
There is a particular smell and taste of chlorine, and you will be able to tell the difference. Yet some people like drinking chlorinated water, and some don't.
Issues may arise if there is too much added to the system or the type of water used to add it.
Both chlorine and chloramine are harmful to fish, reptiles, and amphibians since they can assimilate water into their bloodstream.
If you have aquarium fish, don't use chlorine-treated water. Yet you can remove it by leaving it out for a few days or buying a solution in a pet store that can get rid of chlorine.
H2O with a small amount of chlorine will be fine for other pets and can be used for watering plants and bathing them.
Chlorine downsides
It cannot stay too long in the water, and large amounts, can cause irritation to the skin, eyes and remove your hair's natural oils.
An excess chlorine amount can evaporate and become steam, which is an irritant to asthmatics.
It will kill bad bacteria, but also terminates good bacteria like potassium, calcium, and magnesium, and has a long term effect on the body
It is volatile and is capable of getting away from tap water. Without it, the water is nonresistant to the growth of microbes.
It reacts to organic compounds that occur naturally. Thus creating DBPs or disinfection by-products, which can lead to liver and kidney issues.
Chloramination
Maybe you would like to know about chloramine's health effects. Or how to test for chloramines in the water, or how to do a chloramine test kit. There is a lot of stuff about chloramine that you as a water drinker, should know about.
It is similar to chlorination. It is because it is also a process of including chloramine in water to disinfect and terminate germs and other contaminants. It is utilized as alternative disinfection to chlorine.
Chloramine is not one substance but many chemical compounds that comprise ammonia and chlorine. The kind used to disinfect water is known as monochloramine. It is incorporated into water and enables the termination of germs, yet safe to consume.
In tiny doses, chloramine does not have ill effects on the human body and also protects it from waterborne maladies. Studies show nothing bad will happen if chloramine levels are only fifty milligrams per liter or less. A regular level ranges from 1.0 to 4.0 milligrams per liter.
Your water provider will have regular monitoring of your water supply to give you the safest and cleanest drinking water. Yet, some people are susceptible to the chemicals added to the water than others.
Four milligrams per liter is the safe level of drinkable water, and no harm will come to water drinkers at this level. But if it is more than that, then you should be careful or don't drink it at all.
Compared to chlorine, it has a longer staying power and can last longer in the pipework. And produce lesser harmful byproducts. Some water provides switched to chloramination since it is more likely to abide by EPA principles.
If you are used to drinking chlorinated H2O, you will notice a difference if you now drink water treated with chloramine. It has a different taste or smell than the chlorine-treated one.
Chloramine can alter H2O's chemical makeup and affects copper and lead piping. EPA has strict regulations about the content of lead and copper in the water and gives guidance to water providers regarding this.
Like chlorine, chloramine is also hazardous to aquatic animals, amphibians, and reptiles. They are quick to be affected since they absorb water in their skin that goes instantly to their bloodstream.
Do not let them have contact with water that has either chlorine or chloramine, especially for aquarium water.
Unlike chlorine, chloramine cannot be removed from the water by leaving it for a couple of days. However, you can purchase a product in a local pet store to get rid of either chlorine or chloramine from the aquarium water.
For other pets like birds and mammals, chloramine doesn't have any effect in small amounts. You can use it to bathe them or water your plans.
Chloramine isn't a new water treatment procedure. It has been utilized in the United States since 1929 in places like Michigan, Ohio, Illinois, and Springfield. EPA said that there are sixty-eight million Americans are currently drinking chlorinated H2O.
It is regarded as a safer alternative to chlorine, and many United States cities have changed their water treatment processes.
Chloramine downsides
Since chloramine remains active in water longer compared to chlorine, it can be corrosive to the pipework. So cities and municipalities have to be diligent in their structural strength if they opt to use chloramine in the piping.
It can be a problem for dialysis patients, so if you have a dialysis machine at home, you should contact the machine's manufacturers and ask how to treat the water to be able to use it.
Chloramine can affect people with respiratory problems.
It can make your baking products and pastries taste off-putting.
Removing chlorine and chloramine in your tap
If you want to take our chloramine or chlorine from your water source, you can do it. But with entirely different processes.
How to remove chlorine
Luckily, it is easy to get rid of chlorine in the water.
Since chlorine does not have a long-staying power, you can leave a full pitcher of chlorinated water in the refrigerator without the cap on for a few days. It will volatilize it and soon disappear.
You can also use household filtering systems like refrigerator pitchers, filtration pitchers, and under-the-sink filters. These can work by removing chlorine and the bad taste that goes along with it.
How to remove chloramine
Chloramine is more difficult to get rid of in tap water.
You can utilize a filtration process called a reverse osmosis filter. It is one of the most powerful filtering systems in the market and can easily remove it. Its technology can efficiently target chlorine and take it out.
You can also use a special kind of carbon known as catalytic carbon, which can also remove it with ease. It is found in top-quality water filters, and along with chloramine, it can remove other harmful contaminants.
How would you know if you have chlorine or chloramine in your water?
The best and most direct way to know what is in your water supply is you call your water provider and ask what they use for water treatment. They are required by law to provide that information to their consumers.
You also have to know that they may substitute water sources and chemical additives at various times of the year. They do it depending on factors like the amount of rainfall, the temperature of the water, etc.
You can also do testing yourself and purchase a chloramine test kit or do tap water chlorine tests. You can also test it with ammonia, and if it is positive for it, then chloramine is in the water. Once you know it, you can find the right filtering procedure to remove it.
Conclusion
If you either have chlorine or chloramine in your tap, it is safe to drink, just as long it is in its proper amount. And if you don't want it, there are many filtering methods to choose from to get rid of it.