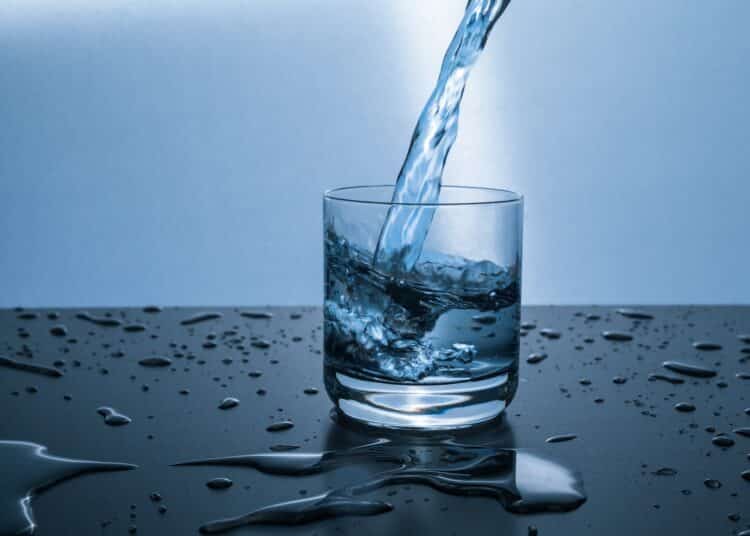 Do you want to find out: can you reuse water filter cartridges?
Nothing lasts forever, like everything in life, and such is the case with water filter cartridges. Since they are crucial components in a typical water filter unit, you will have to frequently change them.
Yet rather than replacing it every time it loses its effectiveness, you can clean it up and use it again.
It is not only a cost-effective method, but it is also friendly to the environment. However, cleaning a water filter cartridge needs to be done with thorough care since it has sensitive internal parts that may be damaged.
Can you reuse water filter cartridges?
The answer is yes, and you can reuse water filter cartridges. Water filters are made to capture and entrap contaminants in the water, but they tend to amass over time and hinder its ability to function.
But how will you know when do you need to replace the water filter cartridges?
A definite sign that you have to change your filter is that the water has a strange taste and smell. It means the filter cartridge is filtering out pollutants as it is supposed to be.
Another sign is that the water pouring out is slower than usual. It may mean that the filter is congested, and something has to be done.
Also, rotting and mold sometimes appear in the filters if they are unused for long periods. Pollutants will build-up, thus changing the smell and taste.
Whenever these happen, there are three things you can do with water filter cartridges: reuse, recycle, or replace.
Reusing water filter cartridges
You can reuse water filter cartridges after a thorough cleaning. However, this only works with particular filter types.
Some modern air filters have fiber pleats that make them easy to clean and be more effective in getting rid of contaminants.
You will need to find out if it is worth it to clean the filters instead of just buying? Replacing them two times a year would cost you less than forty US dollars.
Also, you can only clean some filter types not too many times. After a time, its filtration capacity and effectiveness will lessen, even though they have been cleaned already.
As mentioned, you cannot clean all types of filters, and you can only do this process to sediment, charcoal block, and reverse osmosis filter cartridges only.
Steps in cleaning a sediment filter
Here are the steps to clean your sediment filter so it will be as good as new, and you can reuse it again:
You will need to get a cleaning agent for your sediment filter. And in this case, you can use either oxalic or muriatic acid.
If you plan to use oxalic acid, you need to mix two ounces of the acid in powder form with one gallon of water.
If you want to use muriatic acid, it is sold already pre-mixed.
Then remove the cartridge from the housing of the water filter unit.
Extract the O-ring and thoroughly clean the housing with water.
Wash the filter cartridge with water, and use the acid and water mixture to get rid of any stuck particles.
Leave the cartridge and housing in the mixture for twenty minutes, and this will make sure all the dirt is removed.
After twenty minutes have passed, remove the cartridge and housing in the mixture and wash them thoroughly with water.
Check again to be sure that no acid remains on the items or any dirt is stuck.
After a thorough inspection, reassemble the sediment filter, and you can now reuse it.
FYI: Do not dispose of the acid and water mixture down your kitchen drain because it will damage the plumbing and is hazardous to your health.
Mix a couple of tablespoons of baking soda in the mixture, since it will neutralize it and make it safe to dispose of down the drain.
Also, if you have cleaned the sediment filter many times and the dirt will not be removed, the filter cartridge has reached the end of its lifespan and has to be replaced.
Steps in cleaning activated carbon or charcoal block filter cartridges
There are three layers in an activated carbon water filter. The first is the outside plastic mesh, then a paper-type layer, and the carbon block on the inside.
Cut the outside mesh along the cartridge perimeter with a knife.
Cut the paper layer but leave a small strip still attached to the carbon, then peel it on the outside.
Clean the dirt particles on the paper layer, along with the charcoal. Mix warm water and a tablespoon of bleach as the cleaning agent.
Leave the filter in the bleach solution for a few minutes. While waiting, clean the housing with water.
Remove the carbon and place it in boiling water for fifteen minutes, and this process recharges it.
Roll up the cleaned paper later and secure it with a nylon string.
Assemble everything back, and your charcoal block water filter can be used again.
Steps in cleaning a reverse osmosis filter
A reverse osmosis filtration system combines different filtration elements like carbon and sediment filters. After cleaning those mentioned above, it will leave the reverse osmosis membrane, which is difficult to clean.
You will need a chemical cleaning agent to clean it, and you will know what it is from its manufacturer's instructions. It will also inform you how to correctly handle and safely dispose of it.
Follow these guidelines to properly clean reverse osmosis membrane:
When undergoing the cleaning process, make sure to wear protective gear like gloves and eyewear.
Take out from the filter housing the reverse osmosis membrane. Follow the instructions from the manufacturer about the chemical solution and soak the membrane in.
Make sure you do not go over the suggested timeframe.
After soaking it enough times as recommended, reinstall the membrane.
Flush the system for about thirty minutes before using the water.
Recycling the water filter cartridge
Some types of water filters cannot be recycled. But some brands will admit their filters for recycling by receiving them in product outlets.
These stores will have collection receptacles for their used filter cartridges.
If you want to make sure you can recycle your water filter, you can do online research or call the company directly.
If they will tell you they do have not a recycling program for their filter, you can just dispose of them in the recyclable garbage bin in your neighborhood.
Replacing the water filter cartridges
There are a few reasons why you need to replace the water filter cartridges:
Cleaning it does not work and cannot filter anymore
It has reached the expiry date
Too congested
Damaged beyond repair
When any of these circumstances happen will warrant replacement.
Also, you should always have a spare cartridge handy if a situation like this happens. And make sure you are replacing it with the right brand and model number, which can be found on the old cartridge.
Why is water filtration important?
Water is a vital requirement for all living things on planet Earth and without it, life will cease to exist. It also comprises sixty percent of the human body and is necessary for crucial bodily functions like body temperature regulation, cleansing out toxins, and protecting the joints, spinal cord, and many tissues in the body.
Seventy-one percent of the surface of the Earth is composed of water. It is also essential for many applications like food processing, agriculture, transportation, science, and many more.
Without water, the human body cannot continue living and will soon die, which is why clean water is crucial for development and growth.
Due to scientific discoveries, it was found out that there many risks involved in drinking unfiltered and impure water. Planet Earth's natural resources were degrading due to climate change, water pollution, overpopulation, and many other man-made catastrophes.
It necessitated the invention water filtration and purification system that made water potable.
The invention of tap water was deemed safe to drink for a time. But it was discovered that there were also harmful pollutants that affected its quality.
In addition, there were other microbiological, chemical, and physical contaminants coming from different water sources that make tap water not safe to drink.
Boiling water has been deemed a suitable solution to get rid of the impurities. But it was also discovered that even twenty minutes of boiling does not remove new kinds of chemicals and pesticides that worm their way towards water sources.
It is why learning about water cartridges and filtration, in general, is essential for families that emphasize the importance of their water consumption.
Thus, water purification and filtration methods were invented to get rid of harmful bacteria, chemicals, and other contaminants in the water.
How do water filters function in a typical household?
The role of water filters is to get rid of impurities in water like hardness, sediments, bacteria, etc. Some water sources even give off foul tastes and smells, which filters can remove.
Some filter types even make water taste better and are even used in making brewed coffee.
Five types of water filters
There are five kinds of filters that each treat a different water issue. Many filters combine two or more types to get a more comprehensive filtration system and better water to drink.
Mechanical – Mechanical filtration is a process that gets rid of dirt, sediments, or any other particles by utilizing a barrier.
It can be in a form of a mesh that filters out larger debris or a ceramic filter that has fine filtration to remove disease-causing microorganisms.
Absorption – Absorption filters use carbon as their way of entrapping water-borne pollutants. Carbon has a massive inner surface that has many pockets for trapping chemical contaminants like chlorine.
Many water filters used in homes have GAC or granular activated carbon, which dilutes unpleasant odors and tastes by absorption.
Other more expensive filters have carbon blocks that are also effective in removing impurities.
The carbon used for filters comes from various substances like coconut shells or wood.
Sequestration – Sequestration filters work by chemically isolating particular substances like calcium and magnesium, which are the causes of corrosion and limescale.
However, this type of filter is not suitable for all applications since most harmful minerals are not completely eradicated.
Ion exchange – Ion exchange filters remove hard minerals in water and exchange them with hydrogen or sodium ions.
The process is done by utilizing an ion exchange resin in the form of small beads. These have sodium ions that need to be recharged regularly to make them useful still.
However, sodium ions are not mostly used in water filters for drinking due to their salt content. Ion exchange that used hydrogen is the option preferred for drinking water filters.
Reverse osmosis – Reverse osmosis filters works by getting rid of dissolved inorganic solids by letting them go through a semi-permeable membrane.
The process is done under pressure so that the water goes through the membrane and most of the impurities remain.
The reverse osmosis works well in combination with other filtration methods like mechanical and absorption filters.
Each type of filter is limited in the removal of impurities, which is why many filtration systems combines two or more filters to attain a potable drinking level.
Why do you need to clean your water filter?
In time, your water filter will be chock-full of various dirt particles that hinder its filtration ability, so you must clean it.
If not, harmful germs (mold, fungi, bacteria) will develop and multiply within your filter, so cleaning it regularly will terminate the remaining contaminants. It will not only work wonders for your health, but it will also make the water cleaner
Whenever the filter is unclean and clogged, it cannot do its filtration capability, and thus some harmful pollutants may push through. Thorough cleaning can return it to its previous usable condition and make it do what it is supposed to do.
Congested and dirty filters will decrease water pressure and the rate of flow.
FAQ
Are there any risks of not changing the water filter cartridges?
There are many potential dangers of not replacing or cleaning the water filters:
If you wait too long doing nothing to your water filter, it will become too clogged and its filtration ability will be reduced.
The filter will be exposed to too many pollutants for an extended period and create a breeding ground for micro-bacteria and mold.
It will cause the water to taste and smell bad and may cause allergic reactions.
What is lifespan of a water filter cartridge?
Generally, water filter cartridges have a six to twelve-month lifespan. As they become congested over time, they will lose their effectiveness in filtering out chemicals and pollutants present in the water.
Not changing or cleaning them will result in ingesting contaminants like rust, sediments, chlorine, giardia, and many more.
Here are a few factors that affect the lifespan of a typical water filter cartridge:
Water quality – If your water source is low in quality, your water filter will amass pollutants at a quicker rate.
In some cases, plumbing plays a crucial role in water quality. If it is too degraded, it will give off more harmful minerals.
Water usage – A large family will naturally consume lots of water compared to a single household, thus increasing the water filter use.
Conclusion
The water filter in your home has the specific purpose of filtering out contaminants and chemicals in the water. If it has become too dirty, it will lose its effectiveness and not do what it is supposed to do.
From what you have learned, you can either clean, replace, or recycle it. But the important thing is to be aware of its defect and do something about it since safe drinking water is essential for living.