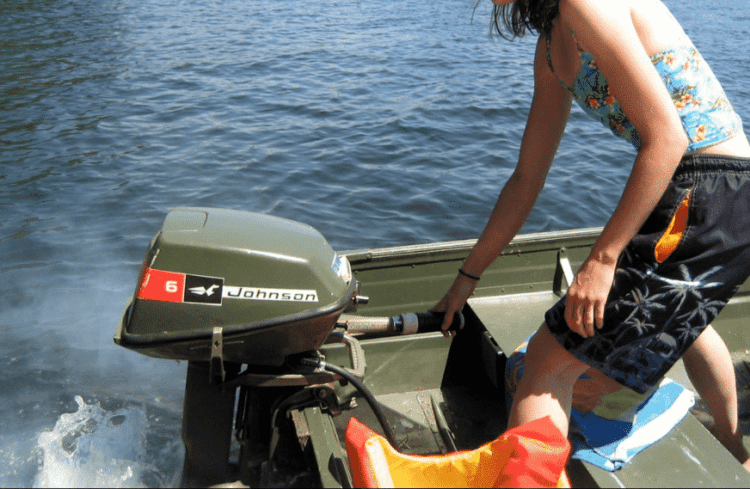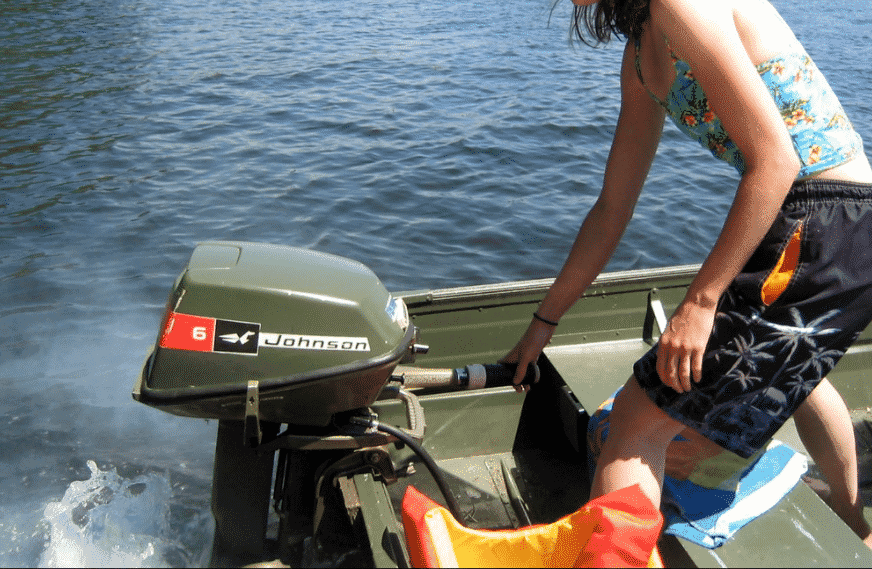 There's nothing quite like the peace and tranquility of an early morning spent on the lake. Your fishing rod is in the water. All is well in your world. Indeed, this is what you spent your long, dark winter nights dreaming about.
This type of relaxed boating does not require an outboard with massive amounts of horsepower. However, small boats like these are heavier than dinghies. They require some power to shift them through choppy, wind-driven waves.
Ideally, what you need for a small boat is an outboard that's simple and quiet. An outboard that produces sufficient power to move you around efficiently and in comfort. If you have an outboard already, it's essential to know if it is a suitable match.
Choosing the correct horsepower
Selecting the outboard motor with the right amount of horsepower for a small boat is easier than you imagine. Plus, there are few hard and fast rules.
If you look closely, your boat should have a coast guard-issued capacity plate. This plate will tell you the weight limit for your boat and the maximum horsepower capacity.
If you can't find the plate, chances are it was removed and lost at some stage. Or your boat is a pre-August 1, 1973 model when these plates were first introduced.
Usually, capacity plates are fitted on or near the stern of the boat. For safety reasons, always adhere to the horsepower limit indicated by the capacity plate. Too much horsepower and your boat is likely to sit up and beg. You will be showing off your hull to the skies while the stern takes on water.
Conversely, the capacity indicated is the maximum permissible. You don't necessarily need all that power if you are only planning to sail through shallow streams, little coves, or find a sheltered spot to put down your anchor. In these circumstances, a high horsepower motor may prove an unnecessary expense.
For most people, an eight to twenty horsepower outboard will be more than sufficient power. And you will get far better fuel economy into the bargain.
Say your capacity plate limits the boat to a maximum of 40 horsepower. You will get away with fitting a 20 horsepower unit instead. A 20 hp outboard will give you good handling and adequate thrust to handle choppy inland waters.
Likewise, suppose the stated maximum is only 20 horsepower. In that case, most people will get by with a motor of eight or nine horsepower.
You can later upgrade to a more powerful motor if you need more speed. But a smaller outboard will score better on fuel efficiency, cost, handling and often give a quieter ride.
Choosing the best shaft length
Small boats, unsurprisingly, have smaller transoms. For this reason, you should only consider shorter shaft lengths. Some smaller boats do have relatively large transoms, though. So you can sometimes opt for a longer shafted motor. The height of the transom is the deciding factor, as we will see shortly.
If you do fit an outboard with a shaft that's too long for the transom, you will soon regret it. This type of setup can be dangerous when you open the throttle. For it's the prop's position is vital to keeping the boat stable while in motion.
To work out your boat's ideal shaft length, measure the stern top-to-bottom at its midpoint. This measurement will tell you the shaft length you need.
If you are an inch below or above, it's not an issue. However, five inches off and you have a problem. Try to have the motor shaft length as close as possible to your transom height.
Choosing the features you need
Small boats tend to be minimalist. There are not many flashy gadgets to be found. However, some basic features make boating more pleasant.
Electric starting for one is an excellent feature on any boat. But none more so than on a small boat. Lightweight boats drift rapidly in strong winds. Trying to pull-start a recoil outboard engine while drifting close to rocks in the cold and rain is no fun. Electric start is far superior and safer when you need to start up in a hurry to avoid hazards.
Power tilt is another must-have feature to help you navigate a small boat through shallow water. You will miss power tilt if you run a 15 or 20 horsepower outboard and don't wish for a shoulder workout.
Crossing sand bars or rock beds and having to manual tilt your engine clear of the water every time is hard work. You're likely to want to return home sooner than you planned. Power tilt does the heavy lifting for you, trimming the engine with a push-button. Your shoulders and arms will thank you. It will also make fishing, hunting, or relaxing with Mother Nature a much more comfortable experience.
Power thrust, meanwhile, helps you to get your boat moving more smoothly. You will have a 60% increase in reverse thrust and around 15% more forward thrust in your hands. The benefits are:
• reaching cruising speed faster
• improved maneuverability
• more capacity to deal with strong currents and heavy winds.
Go boating
However you use your small boat; the correct outboard engine will provide a smoother, more efficient, and quieter ride. Choose the right outboard with the right features, and you will enjoy your boating a whole lot more. Guaranteed.