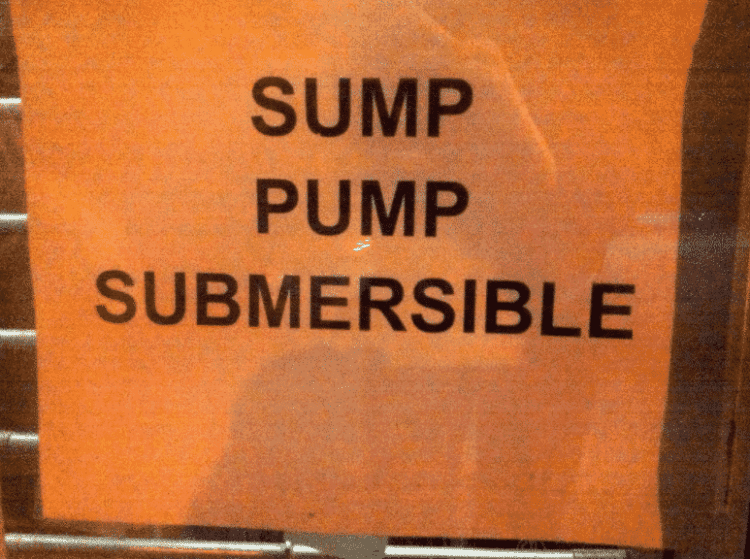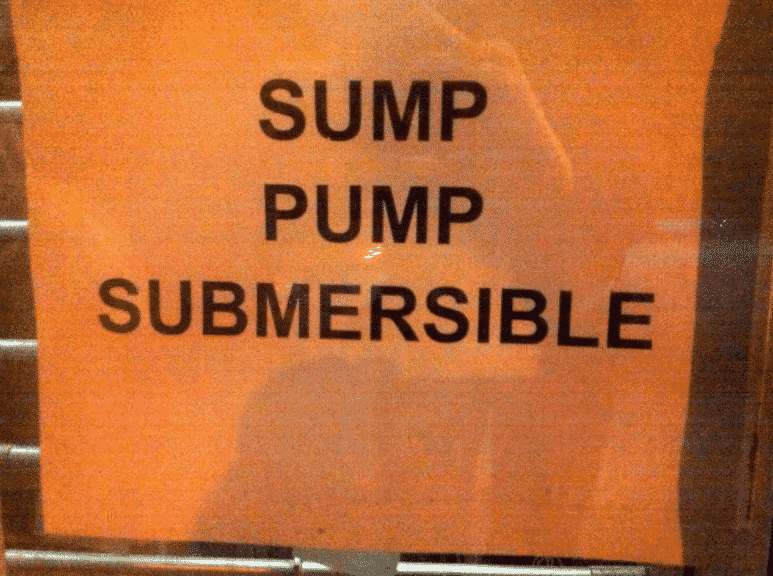 Most residential owners choose submersible sump pumps in removing water accumulated in a water-collecting sump basin. It is handy equipment to prevent any flooding in the basement of your home. If you decide to own one, keep in mind that not all sump pumps function equally.
You may have some challenges choosing the right submersible pumps as it comes with multiple horsepower ratings with varied accessory options. You may look for several online sources to get the necessary information, and you bump into this informative buyer's guide.
You can save your budget if you know how to select the most appropriate submersible sump pump. This guide will make it simple for you as it explains in detail everything you need to consider before purchasing. Knowledge is power, and all that you need to know comes in simple, straightforward guidelines.
Choose the Right Size of Submersible Sump Pump
The right submersible pump has four essential factors you need to consider. Do not be deceived on a bigger size if you think it would bring more efficiency than a smaller submersible sump pump.
For instance, oversize sump pumps can cause burnout of the pump system and constant cycling. The same thing goes for undersized sump pumps, which can also cause the same problem. Choose based on what suits the necessity of your sump pit.
How would you gauge the right size of sump pump? Take into consideration these four essential factors and make sure to get the right one.
Horsepower
Float switch
Water alarm
Backup Sump Pump System
Select the Right Horsepower (HP)
The horsepower requirement for every household is important in distinguishing whatever sump pump best for your application. It determines the pump's power capacity, which can empty the sump pit through the discharge pipe.
If you check our product pages, you need to understand that every sump pump has its recommended uses and own pump curve. Ensure to double check the specifications of the sump pump if it's going to function because total total pump output may vary in other manufacturers.
Use the same HP rating when you replace an old pump unless there are some issues arose with the pump before it malfunctioned. Every submersible sump pump has its own data plate to determine the essential pump information, which includes the horsepower ratings and the model number used as a reference. Ensure that you know these things before you purchase a new one.
If you don't have the user manual, you can refer to the manual search tool to search for the information you need from your old sump pump product manual. It would serve as your reference to make a mistake in purchasing the right horsepower you need.
1/3 Horsepower (HP) Submersible Sump Pumps
It is enough to have 1/3 HP sump pumps if you live in average-sized residences with average water tables. On an average, these can handle 7-10 vertical lifts to the sum pit provided that they have one ninety-degree elbow and with a horizontal pipe that runs between 3-25 feet.
½ Horsepower (HP) Submersible Sump Pumps
You may need a ½ HP sump pump if you live in an average-sized residence with an above-average rate of water table. These sump pumps can handle about thirty five- forty percent more than the ? HP. It can also manage higher vertical lifts for the water that is pumped through the discharge pipe.
You may increase the pumping capacity of HP and GPH if you have a higher vertical lift of ten to fifteen feet or a long horizontal run like thirty to one hundred fifty feet. This is when you notice the loss of water flow caused by the increased friction from the longer runs.
¾ Horsepower (HP) – 1 Horsepower (HP) Submersible Sump Pumps
If you are living in high water table areas, or low-lying places prone to flooding or with a steep basement, you may need a more robust ¾ horsepower sump pump or a 1 horsepower sump pump.
These pumps can sustain a twenty to twenty five percent rise in their pumping capacity as compared to a ½ HP sump pump. Same as if you install and need a higher vertical lift of twenty to thirty feet and/or a long horizontal run of one hundred fifty to two hundred fifty feet, this pump can give the extra power you need to pump the water.
These sump pumps with ¾ HP- 1 HP are recommended for outdoor pump applications.
Just keep in mind that when you deal with bigger GPM and longer pumping distances, choose the right proper discharge pipe diameter in order to avoid issues in higher-powered sump pumps.
Wifi Submersible Sump Pumps and Accessories
Your household needs a sump pump to avoid your basement from possible flooding. So the need for backup pumps, float switches, and water alarms are recommended. These complete the four essential factors in choosing the right submersible sump pumps.
The float switch comes with most sump pumps, or you may opt to buy this accessory separately. We highly recommend the electronic float switch as it won't take so much space in your sump pit. This is also the most dependable switch available in the market.
The backup sump pump systems can prevent flooding from your basement if there is a power outage, and you have no generator as backup. You can purchase this in a separate package, or you may have one as included in your main pump if you get a combination of sump pump systems.
The Best Quality Sump Pumps
We offer you only the top of the line submersible pumps we look at in the competitive market. We make sure to keep you updated on our top-selling compiled lists. We also consider some expert recommendations and reviewed by actual customers.We want you to choose wisely the most appropriate submersible sump pumps you need for your household.
Check our buyers' guide section and see for yourself the best-updated "top of the line" submersible pumps for this year.