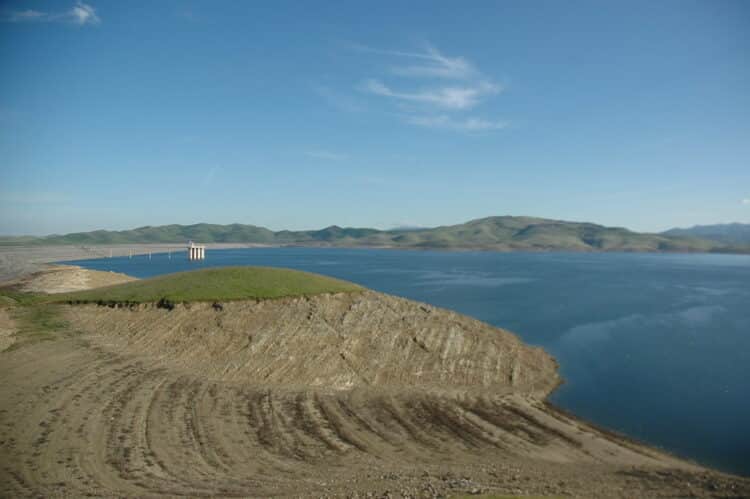 If you have ever wondered about the differences between salt vs salt free water softener solutions, keep the following in mind. Does your skin look rough or have a soapy feeling after your morning shower? Or do you see stains on your clothes after laundry? Or do you notice limescale building up on the water pipes? Or worst, are your appliances wearing off earlier than what the manufacturer guarantees?
Look no further. The quality of your tap water may be responsible. Water rushing to our homes from the pipes has mineral content. These are present in water coming from lakes, rivers, and underground. Other factors also bring in minerals to the tap. This includes contact with soil, old pipelines, and chemicals used for water administration.
Enter water conditioners and water softeners. They can either remove or neutralize excess minerals in the water. The outcome is ÒsofterÓ water. There are two usual types of water softeners: salt-based and salt-free water softeners. Salt-based water softeners remove calcium and magnesium (or hard minerals). In contrast, salt-free water softeners, or conditioners, turn these minerals into crystals. These two solutions involve different processes. Read along to find out more information.
To assist in deciding which one is best for your home, we will examine water softener facts. The issue of salt vs. salt-free water softeners requires more than economics. They have practical implications as well. Add to that are the health and environmental impact. Let us start with the basics of water softeners.
Salt-based water softeners: advantages and disadvantages.
Water softeners using salt remove hard minerals, such as calcium and magnesium. The outcome is softer water. It utilizes the idea of ÒIon exchange.Ó It is a water treatment system that catches magnesium and calcium in strainers. Then it releases sodium and potassium chloride into the water as a replacement. This process also uses power from the outlet and a lot of water. Based on standards, wasted water reaches about 100 gallons of water per cycle. Salt also needs replenishment every month to ensure that the device operates well. (Frequency of salt replacement may vary depending on machine specifications). For details, consult your user manual if you have this tool installed at home.
Among the benefits of salt-based water softeners are:
softer and more nourished skin
whiter and cleaner clothes
appliances receiving lesser repairs
pipes have no limescale
In contrast, salt-based water softeners can be:
costly
need regular maintenance
use more space for set-up
have to buy and haul salt bags monthly
Benefits of salt-free water softeners.
Salt-free water softeners transform the minerals in the tap water into crystals. It does not substitute their chemical structure. So, calcium remains calcium, and magnesium is still magnesium. Once crystallized, these minerals become very small. Small enough to get rinsed with the normal force of water. They no longer stick to interiors like water pipes, sewer, fixtures, or home appliances. This happens during ÒTemplate Assisted CrystallizationÓ or TAC. There is no power required to run the device. Also, you do not have to buy and stock up on salt every month.
Salt-free water softeners give the following advantages:
keep the essential minerals intact
deposit fewer to zero scales in pipes
need little to zero product support
conserve power and water
more beneficial to nature
The only drawback of saltless water softeners is that they do not soften the water. Rather, they condition it. They also keep most of the effects of hard water, as we considered earlier.
Magnesium and calcium are vital minerals.
Magnesium assists the immune system and manages blood pressure. It also enhances bone health and activates over 300 enzymes in the body. Also, it keeps nerve and muscle operations normal. The Medical News Today wrote that in the US, many people lack magnesium. The result is an increased risk of developing diabetes, heart failure, and stroke. Studies also link deficit in magnesium to AlzheimerÕs disease. Shortage of magnesium can also trigger migraines, depression, and anxiety.
Calcium is another beneficial mineral. It is the mineral that is most present in the body. It helps develop the bones and teeth. Almost all the calcium in the body stays in the bones and teeth of humans. It can prevent osteoporosis, especially in older people. Also, calcium helps avoid blood clots, relaxes muscles, and releases hormones. Additionally, it can help keep a normal heartbeat. Bone fractures are common among people who have a calcium deficiency. This is since their bone mass drops below normal levels, a condition known as osteopenia. Common signs of lack of calcium are numbness of the fingers and convulsions. Some also experience abnormal or irregular heartbeats.
Magnesium and calcium both fall under the group called macrominerals. That is, the body requires them in huge volume. The Medical News Today adds that many people do not meet their daily need for magnesium. What about calcium? The National Institutes of Health (or NIH) said that people do not get the necessary calcium. Other people take supplements to fill the needed quantity of these minerals per day. The NIH said that nutrients should originate from our daily food and beverages. So what we eat and drink are important.
Water is a free and natural source of nourishment for homes. We have to protect the goodness in water. This covers all the minerals that are essential for life. It is not right to take out nutrients from our water sources by using salt-based water softeners.
High levels of sodium are unsafe to the body.
As we said earlier, salt using water softeners take out magnesium and calcium. And during this action, substitutes it with sodium. Aside from depriving our homes of nutrients, it also adds a harmful substance, salt. Almost all Americans consume too much sodium already. Data show that 90% eat more sodium than they should. The normal person in the US consumes 3,400 milligrams of salt. That is more than double the suggested amount every day!
Salt is a food preservative. High quantities of salt can hinder the growth of bacteria in food. But the human body utilizes salt in other ways. We need salt to keep the right levels of water and minerals in the body. It also helps in the conduction of nerve impulses, and muscle movement. Yet, salt has to be there only in minimal amounts. Experts suggest only 500 milligrams to 1,500 milligrams of salt per day. This is in contrast to magnesium and calcium, which the body requires in huge quantities.
Increasing salt during meals will add to the risk of acquiring high blood pressure. Sodium binds to the extra fluids in the body and this adds pressure to the heart. It forces the heart to work double-time and causes damage to both the heart muscle and the arteries. Untreated, this can result in heart failure and stroke. In fact, 33% of people will experience high blood pressure in their lifetime.
Another concern related to too much salt consumption is kidney disease. The kidneys are the organs that filter the blood from contamination (like salt). They also get rid of excess minerals. Additionally, they manage the fluid level in the body. Making sure we get enough electrolytes. Damaged kidneys results in contaminated blood, and other problems. In serious cases, it can cause death. More than 600,000 Americans have kidney failure. And it kills more people in the US than breast or prostate cancer. Reported the NIDDKD (or National Institute of Diabetes and Digestive and Kidney Diseases).
Saltwater softeners are ban in California.
Salt-based water softeners dump sodium into the sewage system at an alarming rate. That is a cause of concern in California for a few reasons. First, during dry months, salty water affects the condition of the tap. This salty water finds its way back to homes after water conditioning. It is also utilized in farms and croplands, with damaging effects. Second, conventional water purifying processes cannot manage water with too much sodium. This type of water needs a different purifying method called reverse osmosis. In this method, water flows through a filter where contaminants get trapped. This includes undesirable elements such as sodium. The outcome is purer and cleaner water. Sounds perfect, right? Sure, if the states have the money. This filtration system is both an expensive and impractical fix for most states. These communities have little cash.
Since 2014, California has prohibited (or restricted) the use of salt-based water softeners. Los Angeles, San Diego, Orange, and San Bernardino issued regulations against using them. Others like Riverside, Ventura, Santa Barbara, Dixon, and Santa Clara followed suit.
Other states have adopted similar policies. Texas, Massachusetts, Arizona, Connecticut, and Michigan, to name a few. They have regulations that limit the use of water softeners. In Connecticut and Massachusetts, you cannot dump salty water in private septic systems. Other states have adopted programs to discourage people from using salt-based water softeners. In Scottsdale, Arizona, residents can get rebates by not using salt-based water softeners. Michigan pushes this further with a Òsoftener buy-backÓ strategy.
In the long term, utilizing a non-salt-based water softener is more affordable. It is also a more sustainable fix to hard water concerns. Soon an increasing number of states will ban the use of salt-based water softeners. The effects on the earth of dumping too much salty water are dangerous. And regulating water systems will be a key focus of local laws in the future.
Not All Salt-Free Water Softeners are the same.
One thing is clear after discussing salt-free water softeners versus salt-based water softeners. Salt-free water softeners are superior. They soften hard water at the same time retaining the key nutrients. It is like using salt-based water softeners but less the added sodium. Or to describe it another way, they are salt-free conditioners. That means reduced harm to the body and nature, at the same time.
But, not all non-salt-based water softeners are equal. Filtersmart is the premier salt-free, non-electric, and whole house water filter company. We supply the best salt-free water softener as rated by our happy customers. Our FS500 system gives a lot of benefits:
eliminates salt
consumes no electricity or water
removes maintenance worries
eliminates limescale from pipes, faucets, and showerheads
lesser appliance repairs, and
friendly to the environment
Our saltless water softening procedure transforms hard water into microscopic nanocrystals. These crystals stay clear of the pipes while water travels. The FiberSmart salt-free water systems do not add anything in the water. That results in keeping minerals such as magnesium and calcium.
We also provide a lifetime warranty. That encompasses storage tanks and valve heads. We use this offer since our products have premium components. Products engineered to last a lifetime.
We are the number 1 rated home water system in the United States. Because we offer all these benefits without sodium.
Salt vs. salt-free water softeners, which is best for your home?
Both salt-free and salt-based water softeners treat hard water and make it into a better form. The main difference is that salt-free water softeners keep the natural nutrients intact. They do not add unnecessary sodium that can do more harm than good. It is the safer and healthier choice for your home. Add to this the convenience and time you save from running to the store and replacing the salt every month. These devices need little to no maintenance. The design is modern and compact. It saves a lot of space that conventional salt-based water softeners occupy. Finally, it will be a better investment choice in the long term. Imagine the savings from electricity during treatment, regular cleaning, and maintenance checks. Not to mention the longer life of expensive and water-intensive appliances. That includes your favorite washing machine, dishwasher, icemaker, and water heaters.
Think also of the positive impact of saltless water softeners on the environment. For your future, for your kids, and the next generations.
Every little bit of salt does add up. If you'd like you and your family to do your share in decreasing the amount of salt emissions in the environment, check your local hardware store for salt-free water softener solutions available in your area.