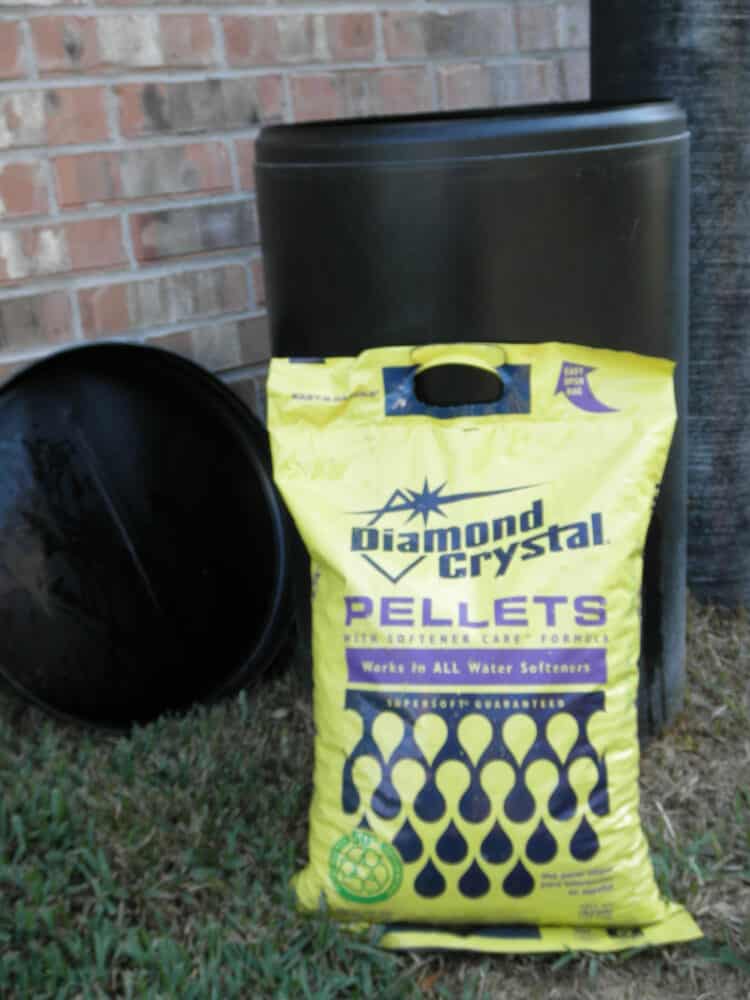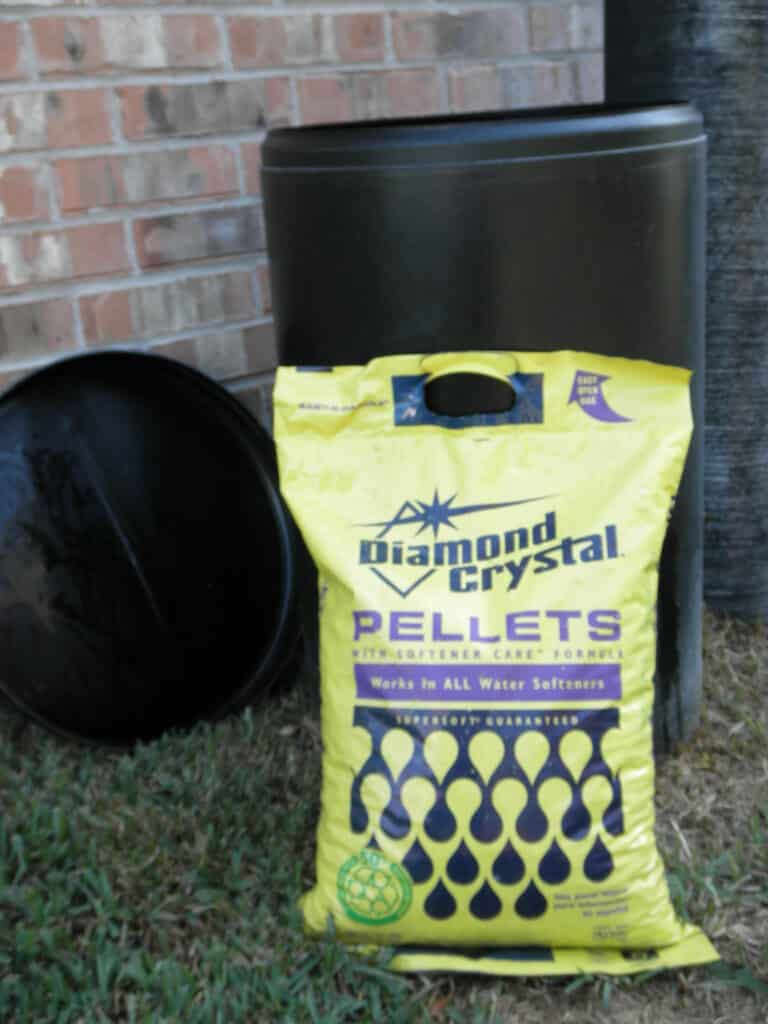 Water softeners require regular maintenance to ensure water quality remains high. One of the ways to perform maintenance is by reviving the resin beads or the salt crystals placed inside the tank.
If you're looking to do this, you have to answer the question: how long does water softener regeneration take?
Ion-exchange water softener systems are the most effective way to soften water. They remove hard minerals like calcium and magnesium and replace them with either sodium or potassium ions.
Each resin bead attracts the hardening minerals and keeps them within itself, leaving the water mineral-free. The more minerals it absorbs, the less effective the resin beads are going to be.
If the beads haven't been regenerated in a long time, they are going to affect water quality because the beads can't absorb as much minerals as it used to.
Read on to find out how a water softener works, what happens in the regeneration process, and what to do when your machine won't regenerate by itself.
Before you read about how a water softening system regenerates itself, you should know what usually happens in the water softening process.
The Water Softening Process
Most water softeners follow a pretty basic process.
First, the brine tank fills itself with hard water and is mixed with salt found in that tank. Then, it is flushed into the resin tank where the resin beads absorb the salt from the water.
Afterwards, the extra water is drained, and the brine tank is refilled again and brings hard water into the resin tank. The sodium in the resin beads switch places with the hard minerals, and when no more sodium is left, the water is sent to wherever it's needed.
The process repeats again to replenish any water that is used and to keep up with the water demand coming from the household.
The Regeneration Process
A water softener regeneration process takes about 80-90 minutes. During this time, no one can use any water that is connected to the filter or else it won't be cleaned properly.
It will also allow hard water to enter the plumbing because the water softener hasn't been activated. This only applies to single tank filters. Water softeners with double tanks can be cleaned one tank at a time.
The regeneration process has five main stages where the tank is filled, brined, rinsed, backwashed, and fast rinsed. Below is a description of what happens during each part of the process:
1. Filling
This part takes between 5 minutes to 20 minutes. Water is sucked into the brine tank to create brine. This is what is used to remove the hard minerals that the resin beads have absorbed.
2. Brining
This part takes between 30 minutes to 60 minutes. Though this time may vary between softeners, and it age.
The brine that was created is swirled around and around the resin bead tank to remove the hard minerals the resin beads have absorbed.
3. Brine Rinse
This part of the process takes about 5 minutes. The brine from earlier is flushed out, though a little bit of brine is used to catch any leftovers that might have been missed.
4. Backwash
This part takes a maximum of 10 minutes. Any brine or minerals left in the resin tank is flushed out. Water has to flow fast in this process to get rid of any iron, dirt, etc. that's been stuck in the resin bed.
Low water pressure can make this part of the regeneration trickier to navigate. The process can keep repeating itself if it doesn't get enough water, which could also happen in the 3rd stage.
5. Fast Rinse
This part takes a maximum of 10 minutes. It rests the resin bed by flushing water through the entire tank and removing any brine or otherwise that has managed to stay despite multiple cycles of cleaning.
Regeneration Processes in Different Products
Every product has different controls that can help you schedule a regeneration that suits your water consumption.
It's recommended to schedule them at a time when there is least water consumption such as in the early hours of the morning to prevent the use of hard water.
You will not be able to use soft water unless your water softener has two tanks. If you only have one tank, then you have to set aside about 80-90 minutes to allow for a full regeneration process.
Power outages are known to alter the time of most water softeners. It can mess with their regeneration cycle so make sure you know how to restart your machine's timer to keep it right on track.
Here are some products that have different regeneration cycles:
Kinetico Water Softener
The Kinetico Water Softener does not use electricity to treat water. Instead, it directs water through turbines and gears.
This means that a power outage or a faulty outlet won't affect your soft water experience. However, since this kind of water softener doesn't use electricity, it will have to be manually regenerated.
Unlike most electrical water softeners, Kinetico can deliver soft water while regenerating at the same time. As long as the salt levels stay constant, soft water will always be provided.
And to add to this, it uses 70% less salt than other products. This means that it is very low maintenance.
According to their website, their water softener "regenerates based on real-time water use instead." Plus, it starts with its regeneration cycle from the bottom going up in a process called "countercurrent regeneration", cutting 25% off its use of salt.
Furthermore, Kinetico has the added privilege of using soft water as it cycles through its regeneration.
Unlike other products which use hard water in a back-and-forth between tanks, this water softening system helps itself rather than working against itself.
Culligan Water Softener
The Culligan Water Softener follows a universal system across all its products. If the device malfunctions after a power outage, just press the "Regen" button to restart the timer.
Power interruptions can alter the device's recorded time and cause it to either run earlier or later than usual.
The rest of its processes are pretty straightforward and follow the same general regeneration cycle as most electronic water softeners.
How can problems with the regeneration cycle be solved?
When in doubt, bust out the product manual. It is sure to have a lot of information unique to the product you have when it comes to issues with the regeneration.
Most problems can be fixed with a hard reboot by unplugging it from its outlet then plugging it back in. If you can't see anything wrong with your machine, then try listening to it.
Often, you can tell what's wrong based on the noises it's making. Most water softening systems communicate through a series of beeps or words and instructions that appear on its control panel.
If it isn't making any noise, then that means the motor isn't working and you will need to have it either repaired or replaced.
It's good to have a knowledge of your water softener so that you can easily figure out what the problem is and get the entire thing back working as soon as possible.
How do I know when something is wrong?
Something is wrong if the water softener has been running for more than three hours while discharging water through its drain.
A water softener that is malfunctioning is allowing hard water to enter the plumbing and allows it to be used by appliances. Hard water being used by appliances immediately diminishes their effectivity until soft water comes back through the pipes.
It wastes salt and risks flooding. Get to the root of the problem as quick as you can so that the water quality in your home isn't as badly affected.
How to stop a water softener regeneration
Sometimes, a water softener can get stuck in its regeneration process. The easiest way is definitely by unplugging it from its socket.
Another way to remedy this is to check its pipes and make sure none have been clogged. They can sometimes get clogged by sediments that come from not keeping proper maintenance of your water softener.
If the pipes are clear, then it's possible the water pressure in your area is low. You can wait for the water pressure to get back up before restarting the regeneration cycle.
Call in an expert if the problem persists. Do not try to take apart a water softener by yourself unless you have intimate knowledge of the way it works.
How often does a water softener regenerate?
It all depends on what kind of softener you have, and how long it's been in use. Newer models have the option to regenerate every day while most regenerate a few times a week.
Older models have the capability to regenerate at least once a week. If you have a newer, digital model, there is no need to worry about the schedule of your water softener regeneration.
You can set this to automatically regenerate at a specific time when there is little to no water use such as at three in the morning.
This is the recommended time because during its entire regeneration cycle, no hard water manages to make its way through your household's plumbing system.
How much water does a water softener use to regenerate?
It uses about 20 to 25 gallons or 35 to 65 gallons of water, depending on the size of the tank, and the factors happening as it cleans the tank for one single regeneration process.
This may seem like a lot of water, but a water softener actually saves you a lot of costs for repair and even water. Since soft water lathers easily with soaps during laundry, you use less laundry detergent.
How do water softeners save money?
Although water softeners can hike up a water bill, they help you save on overall spending. For example, there is less cleaning to do since there are no more lime deposits.
The quality of fabrics is preserved for a longer period of time thanks to the effect laundry detergent has with soft water. The same goes for glassware by having less stains.
Water softeners can also save energy by increasing the effectiveness of household appliances. Since there is no lime buildup, they can work smoothly.
How long does it take to get soft water after installing a water softener?
It should come as soon as you've installed your water softener and switched it on. Maybe give it a few minutes to clean a few gallons of water before you try to let it run through the sinks.
However, it doesn't take that long when you're talking about hard water. That's why if a water softener is in its regeneration cycle, you shouldn't consume any water.
Unless of course, your water softener has two tanks. One continues replacing the hard minerals with potassium or sodium ions, while the other undergoes a regeneration cycle.
How much water remains in the brine tank?
This will vary depending on the system used with your water softener.
If you are using a wet system, there should be between 6 inches to 10 inches of water, or 3 gallons to 6 gallons.
A dry system would mean water in the tank is not seen after regeneration because the water softener should drain it all down after the regeneration.
Conclusion
Water softener regeneration takes approximately 80-90 minutes. There are 5 different stages that happen while a water softener regenerates.
On top of its regeneration process, your water softener still requires regular upkeep and maintenance. You can easily do these yourself.
Always remember that preventing problems before they arise is better than having to deal with the aftermath of what could have been prevented in the first place.
Each water softener is different, and it's best to familiarize yourself with the ups and downs of your own water softener. The better you know it, the easier it is to determine when something goes wrong, and to figure out how you can remedy this problem.