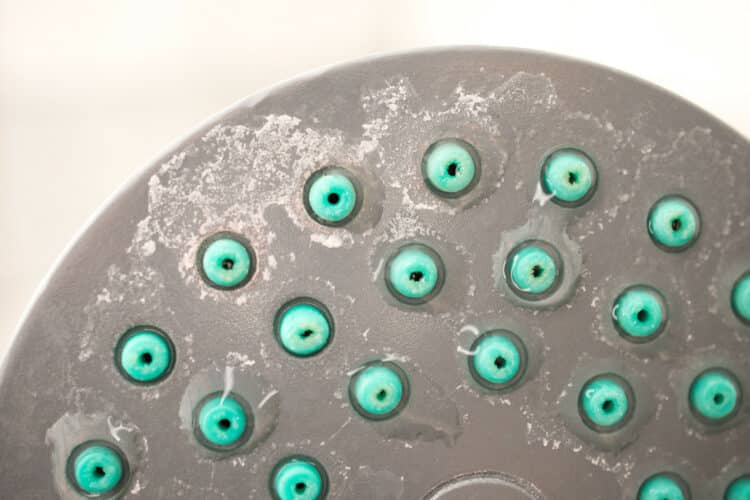 It may be baffling for some to learn that there is "hard" water and there is "soft" water. Thing is, you might not even know what kind of water comes out of your faucets.
There's an easy way to tell. Hard water leaves white hard-to-remove stains on your sinks, around your faucets, and under your showerheads.
If you wash your hands with soap and feel a filmy residue after rinsing, you may have hard water. This happens because soap doesn't bubble up properly when mixed with hard water.
On top of hard water, you could also be facing contaminated water. This one can be identified easily.
It is water that smells bad and tastes bad. When left untreated, it could cause health issues such as cancer.
Once you've identified the kind of water issue you're facing, it's time to form a plan. Don't worry, this article will help you figure it all out so that you can keep yourself safe.
Technology has allowed the innovation of machines such as the water softener and the water conditioner. Each one has its own purpose, so make sure you have a goal in mind.
Do you just want to make sure the water doesn't leave behind white stains and clog up your pipes? or do you want to turn your "hard" water into "soft" water?
Long story short, if you answered yes to the first question, then a water conditioner is what you're looking for. If you answered yes to the second question, then it's time to pick a water softener.
Another way to figure out whether you need a conditioner, or a softener is to check your skin. If you skin is abnormally dry or irritated, then consider a water softener.
But if you're in a rural area where the water tastes and smells "off", a water conditioner is probably best.
Read more about these water filters below. Learn the Science behind them, and the different products you could choose from.
What is the main difference between water softeners and water conditioners?
To easily figure out the difference these two water filter systems, take this scenario:
Hair shampoo cleanses the hair and strips it of bacteria and unnecessary oils. It adds a layer of protection to keep the hair healthy all day long.
Hair conditioner doesn't cleanse the hair or strip off unnecessary oils. But when you do use it, your hair feels smoother and silkier
The same is true with the two main kinds of water filters. Water softener is the shampoo that removes hard minerals from the water and replaces it with salt or potassium ions.
Water conditioner is the hair conditioner that doesn't clean out the hard minerals, but makes it seem as if it did. In the end, it prevents the water from smelling and tasting weird.
What do water softeners do?
Water softeners do exactly that. They "soften" the water by removing the hard minerals (calcium and magnesium) and replacing them with either sodium or potassium ions.
The "hard" water goes through a resin bed that does the exchange. Hard minerals are exchanged for sodium or potassium ions that turn the water "soft".
This process makes the water healthier so that you can drink straight from the tap. And, because the water is "soft", you should be able to wash your hands with no problems.
It also makes sure your pipes don't clog up with hard residue by letting the hard minerals flow straight down the drain.
What do water conditioners do?
Water conditioners don't "soften" the water. They only provide enough help to make the water more bearable.
It can remove weird tastes, and foul smells from the water and overall, improves the quality. But the water remains "hard" even though it may not leave as much residue.
Water conditioners come with different types. Choose one that best suits what you're going for:
Carbon Filtration Water Conditioners
This one's main purpose is to take away weird tastes or foul odors from your tap water. It gets the water ready for consumption.
The water then becomes ready for cooking or for drinking, but it does not remove the minerals that make water "hard".
As the name suggests, it uses activated carbon granules that absorb chemicals found in the water. This is one of the easiest methods of water conditioning.
You can even find carbon filtration in water pitchers and dispensers.
Catalytic Media Water Conditioners
This kind of water conditioner is often referred to as a water softener that does not use salt-based ions.
It uses a catalytic media to transform hard minerals so that they don't leave hard residues that stick to surfaces. This is done through Template Assisted Crystallization (TAC), which is a physical process.
It sounds like water softening, but it actually doesn't soften the water. It only reduces the possibility of leaving behind a hard residue that could clog up the pipes.
Electromagnetic Water Conditioners
Through the use of wires and magnets, this type of water conditioner agitates molecules found in the water.
By doing so, it turns the hard minerals into smaller particles that can blend with the water easier than before.
The calcium and magnesium ions aren't as concentrated, giving the illusion that the water is "softer".
Unfortunately, this type can't purify a large amount of water. You would have to do it in small amounts, and the water treated should be used within 48 hours.
Water Refiner
If you feel the need to have your water softened and conditioned, then you are looking for a water refiner.
It solves your issues with your water in four steps:
Softens water by removing hard minerals
Conditions water to taste, look, and smell better
Prevents growth of bacteria and presence of heavy metals
Filters sediments and allows smoother water flow
Water Filtration Products
Compare and contrast different kinds of water filtration products to suit your needsÑand most importantly, your budget.
Each product comes with its own pros and cons, but the final choice will be up to you.
Water Softeners
Remember, water softeners remove hard minerals from the water, but they do not necessarily purify it. Be sure your water is safe and uncontaminated before buying this type of filter.
On the Go OTG3NTP1DS Double STD Water Softener
This product is a portable water softener appropriate for small homes or people who move around a lot. It costs about $240.
Customer reviews say it does its job well and brings down the water hardness even in areas with extremely "hard" water.
Customers are advised to use test strips instead of a TDS meter when testing the water for better accuracy.
Similar product: On The Go OTG3NTP3M Portable Water Softener
Water2Buy W2B200 Efficient Meter Water SoftenerÑEasy DIY Limescale Removal | Home Filtration System
This softener is recommended for a family of 5 and comes with a digital meter control that allows customers to control how much salt and water it uses up.
It can easily be DIY-ed in a basement, garage, or cupboard. The machine connects directly to the main water supply for maximum comfort and efficiency.
Unlike other products, this one needs a little electricity to work. Its description ensures it will cost only $20 per year.
The product itself costs $219.99 and is guaranteed to last.
Customer reviews praise how easy it is to install and recommend YouTube videos to help with a smoother installation process.
Water Conditioners
These types of filters don't make the water any less "hard". They just remove foul smells and weird tastes as well as reduce the way water sticks to surfaces.
Tathastu Water Softener
This one is used mostly for farming and irrigation. It uses electromagnetic frequency waves to covert hard minerals into nanoparticles.
Customer testimonials show increased growth quality in plants after using this product.
H2oEliteLabs EWC-Max i 0-35 GPG Electronic Water Conditioner
This product is salt, chemical, and maintenance-free as well as environment-friendly. It protects the entire plumbing system.
This filter is only meant for indoor residential use and can be mounted on the wall. It also communicates through color & sound.
All of this for $139 with warranty.
Customer reviews attest to the scientific research that went behind the creation of this product. With an average rating of 4.6 out of 5 stars, it is one of the top-rated water conditioning products.
Which Filter is Cheaper in the Long Run?
Water conditioners turn out to be cheaper because they rarely need electricity to work. The simple flow of water is what filters it for contaminants.
Filters would only need to be changed at least once every year, and rarely need any more maintenance than that. It basically runs itself.
Water softeners are a bit trickier than conditioners because they produce an exchange that transforms the water. You will need to refill its cartridges, and this can rack up to $200 yearly in costs.
It can also consume a lot of water as it runs through the softening process. Softeners may also not be as environmentally friendly as the conditioners.
All that salt has to go somewhere, and if installed incorrectly, can affect the water supply of the rest of the people in your area.
Meanwhile, a water refiner can be cheaper in costs when compared to the water softener. But it requires more maintenance and aren't as compact as its counterparts.
FAQs About Water Filters
Do you need a water softener when you're in the city?
It would depend on the overall water quality of your city district. If you notice pipes being clogged by calcified water sediments, it may be time to invest in your own water softener.
Check with your local water filtration companies to see if it's legal in your area. The Environmental Protection Agency (EPA) is strict when it comes to putting up systems that could damage the environment.
Can you soften water without salt?
Yes. The alternative to salt is potassium ions.
Water is not considered "softened" if it still contains hard minerals.
These minerals have to be removed and replaced with either salt or potassium ions in order to have soft water.
Saltless water softeners, though more friendly to the environment, are not as effective.
There is still much debate going on about their reliability, and often just end up conditioning the water rather than softening it.
Is distilled water "soft" water? What about filtered water?
No. Soft water is what happens after the hard mineral ions are removed from the water.
Distilled water still has all of its minerals but does not have any impurities.
Filtered water is a combination of spring water-which is basically a similar to tap water-and distilled water.
To be considered soft water, it should have had its calcium and magnesium ions removed completely.
Conclusion
Deciding which water filter is for you can be a tough job. Having the help of a professional to test your water quality can assist in making this decision.
You also have to take into account its size vs. the size of your home, how much it costs, and the annual maintenance costs.
There's plenty of variations to choose from, and in the end, what's important is your comfort and safety.
We've provided plenty of information that will help you decide which water filter will help you in the long run.
As long as you know what's up with your water, you're going to make the right decision. There are also DIY tests that can help determine how hard your water is.
The easiest is the Soap Test. If the water turns cloudy with a few drops of soap, then it is hard water, and you might need a water softener depending on the severity.
In the end, it's your decision which filtration system you're going to purchase. Remember the pros and cons of each one and choose the system that suits your needs.