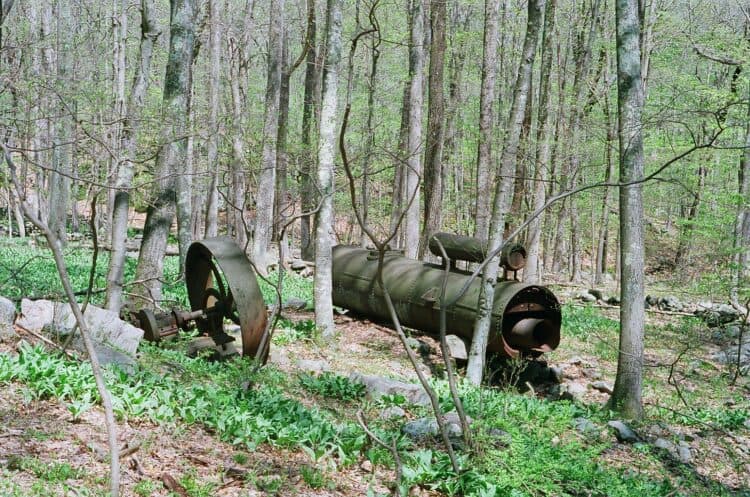 Monthly DIY and home improvement projects mean regular trips to your local hardware store to replenish your materials.
One of the most durable and reliable materials is wood. Almost every homeowner has access to this material – some dead logs or fallen overgrown trees in your lot. You might want to do your wallet a favor by turning this unsightly junk into something useful.
The job of turning logs into lumber is now made easy through a variety of portable sawmills on the market. Each is specially designed for a particular purpose, so you don't have to worry about finding the perfect sawmill for the projects you have in mind.
Choosing the Right Sawmill
Choosing the right sawmill would essentially depend on the type of work you want to have done.
Stationary Sawmill
Traditionally, the process of turning trees into lumber was a long and expensive process. Trees had to make a long journey to reach the stationary sawmill with dedicated frames for cutting.
This would mean additional expenses preparations: for gas and truck rental and allowances for the crew's service.
Portable Sawmill
Portable sawmills save you time and money. With the variety of sawmills in the market, it will be easy to find a powerful enough model to complete any task you have in mind.
For projects that would require a substantial amount of woodwork, larger and more powerful portable sawmills are now also available on the market. These larger sawmills have their own dedicated engine and saw blades. These provide the same performance as the stationary sawmills.
Transport of the entire portable sawmill would allow you to cut felled trees and logs on-site.
There is no need to worry about the extra steps you'll have to take just to bring large trees to your worksite. Not to mention cutting back on the time and money that will be spent cleaning your worksite of sawdust.
Portable Bandsaw Mills
While circular sawmills were once widely used, the industry has now shifted its focus to the innovation of bandsaw mills.
Portable bandsaw mills produce the same quality performance as stationary sawmills in terms of texture and quality finish. This type of sawmill also produces less waste, and its replacement parts are more affordable.
Portable bandsaw mills are not powered by hydraulics like the stationary sawmills. This would mean that the wood needs to be manually guided through the machine.
While this type of equipment would require a more hands-on and labor-intensive approach, working on-site is more convenient and efficient.
Portable Chainsaw Mills
This type of sawmill is even smaller and more lightweight than the portable bandsaw mill. Portable chainsaw mills are attached to the chainsaw bar. This would serve as a guide as you cut through pieces of wood.
The lightweight design of a portable chainsaw mill allows greater flexibility in terms of accessibility of almost any site. It can easily be transported through rough terrain and dense forests.
It is also compact enough to be able to work in sites with limited clearing. There might have been high-quality felled trees in the past that you had no choice but to forego due to complicated transportation considerations.
With a portable chainsaw mill in hand, it would be extremely easy to mill the tree on the spot. Now you'll have smaller pieces of lumber that will be much easier to lug around.
Type of Chain to Use
Milling requires cutting with the grain to create lumber. The quality of your product ultimately depends on the type and sharpness of the chain you choose.
Sawmill chains are rough and jagged. The best quality and the most time-efficient performance would be delivered by a ripping chain.
Ripping chains can produce a much finer cut because of the less aggressive angle and pitch. This type of chain is available in the market under various gauges, pitches, and drive links.