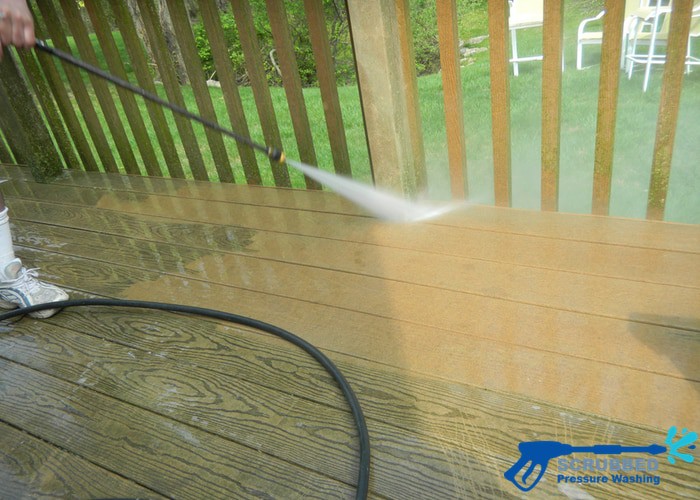 Selecting an excellent pressure washer wand can be a challenging task- there's so much to variety.
But you can also get wands tailor-made for either electric or gas pressure washers.
And then there's a telescoping wand. It is the wand to go for when you can't reach high spaces while cleaning.
Even so, if it's a replacing wand you need, this is your chance to improve to something even better than your last.
Wands for gas-powered washers
There are two things to consider, the grade and the tip of the wand. If you are a professional, then the professional-grade will do just fine. However, it will make little sense for you to pick this grade if you are getting a wand for home use.
A typical consumer-grade will suffice. Now, let's pick the right tip.
The tip of the wand comes in two styles.
One is a quick connector tip. And it's perfect if you enjoy switching the spray pattern often.
All you have to do is snap the turbo nozzle to the end of the wand, and you are good to go. An adjustable nozzle is a straightforward option- but no less fun.
You can then shift from a narrower design to a wider one by adjusting the nozzle.
Electric powered washers
Unlike the first set, which comes from heavy-duty materials such as aluminum, these are plastic. That is because electric power washers are not as powerful as gas-powered ones.
You can connect and operate these pressure washers with ease. You shove the fitting into the power washer spray gun before crumbling to lock it in place.
The compatibility of the wands and the manufacturer is a factor to consider here. For instance, Karcher electric pressure washers will work great with attachments from the same manufacturer.
Others are incompatible. However, the Powerwasher version of wands will work with just any other brand of pressure washers.
The Powerwasher kits are universal, and each of the different five adapters is for fitting with any major brands.
Telescoping wands
Last but not least are these powerful wands. These are perfect if the height is a deal-breaker as they can extend your gun by at least 3 feet (0.91 m).
That way, you no longer have to lean to wash the floor. But if you would like to elongate your reach further than that, then our wands will do the trick.
They can extend to at least 24 feet (7.32 meters). All in all, choose the wand that suits your needs.