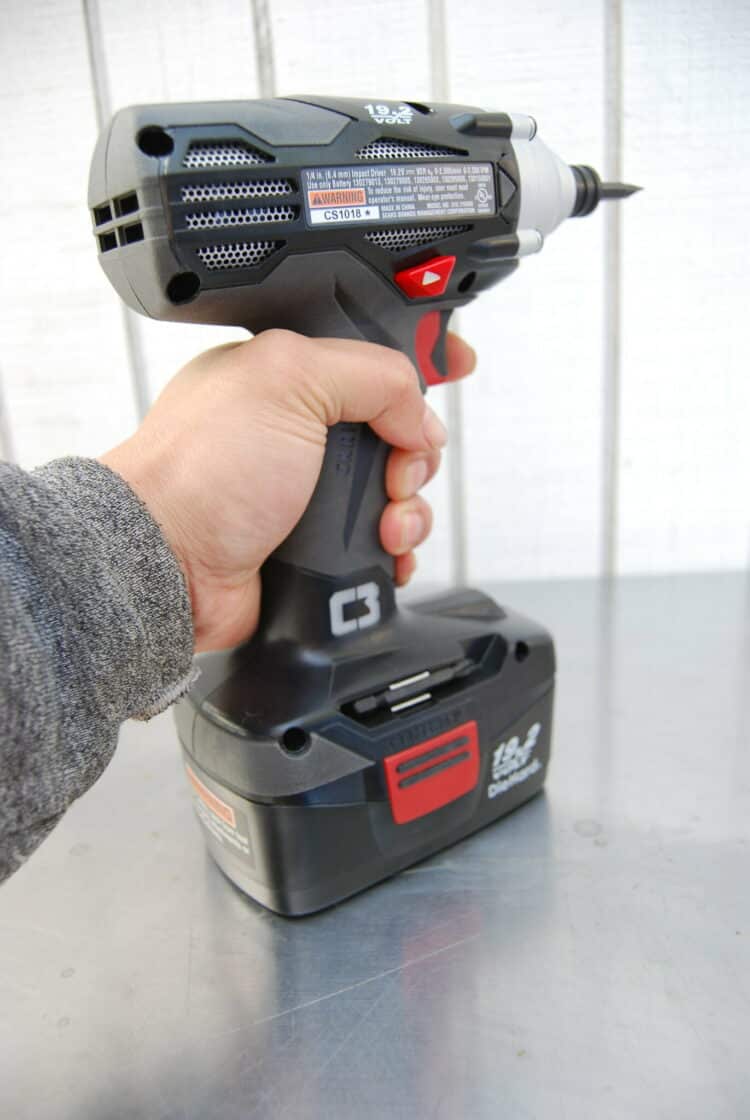 An impact driver is probably the first power tool you want to add to your toolbox. Thanks to recent innovations, cordless impact drivers can make any DIY job easier and more efficient! The best cordless impact driver is versatile enough to deal with different types of material and operations.
Though very similar to a power drill, impact drivers have their own strengths and purpose. A cordless impact driver mainly drives screws into a material. At the same time, power drills use torque force to fasten nuts and bolts. Impact drivers also have convenient quick-release shanks that fit hex driver components.
It's true that power drills can keep up with smaller DIY jobs around the house, but you'll appreciate the sheer power, ease, and control that an impact driver provides. Easily tackle any large project with a versatile and ergonomic power tool like a cordless impact driver!
To get the best cordless impact driver for your projects, there are several factors to consider. Take a look at our honest reviews of the best cordless impact drivers on the market. Read our comprehensive buyer's guide to know what exactly you should look for when you're out shopping for this power tool.
Best Cordless Impact Driver
DEWALT 20V Cordless Impact Driver
This cordless impact driver from Dewalt is the answer to all your needs! The power tool offers smooth performance and reliability.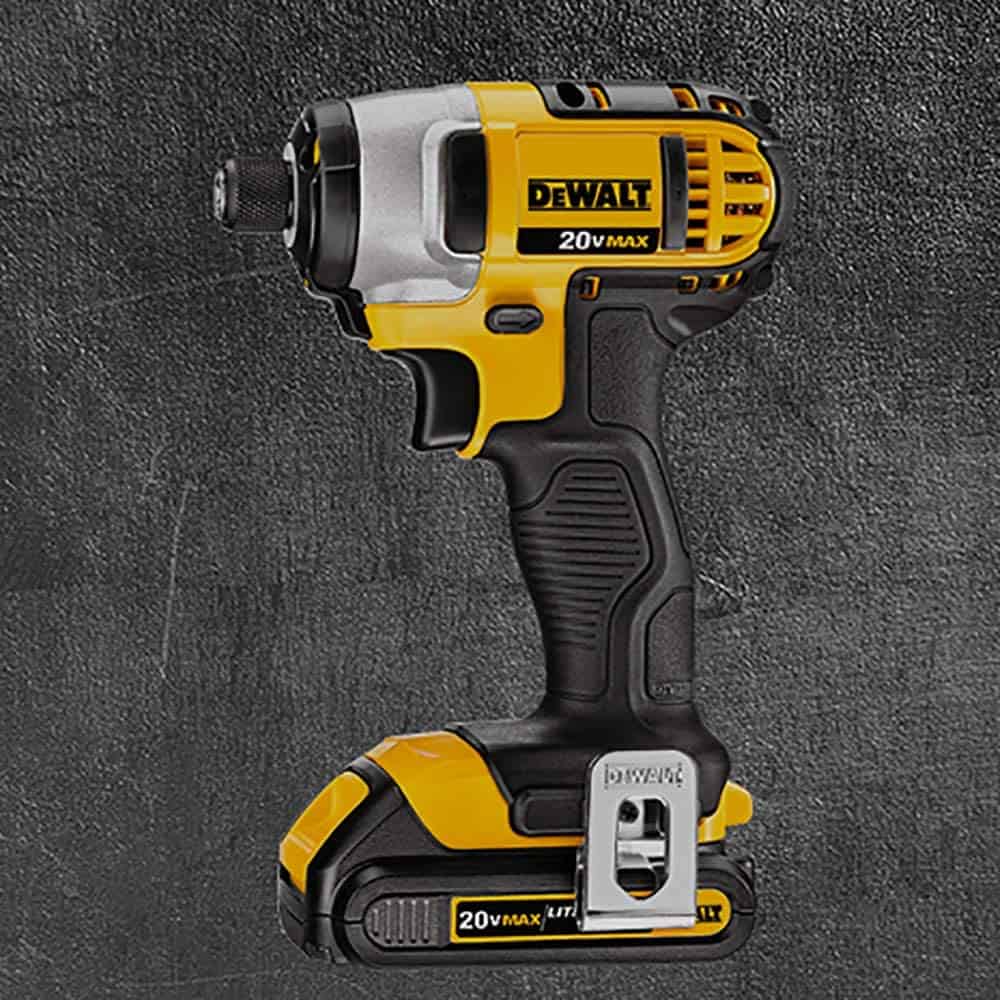 Specs
Brushless motor
5.0Ah Li Ion batteries for seamless tasks
Three variable speed trigger with electric brake
¼ inch tool
14.1 x 22.9 x 7.6
2.8 pounds
3-year limited manufacturer warranty
Superior performance
While this impact driver is not exactly the most affordable, rest assured that you'll get your money's worth with this power tool. The DEWALT cordless impact wrench offers three variable speed settings for ultimate versatility. The speed settings also come with a precision drive for necessary operator control.
This portable impact driver is powerful with a torque power of 1400 in/lbs, more than enough to get a wide range of heavy-duty projects. THE DEWALT cordless driver is a straightforward tool perfect for beginners and experts alike. The tool is easy to use. It has an independent recharging port and a ¼ in. hex shank, making it perfect for applications in tight spaces.
Convenient and reliable
The model features reliable 5.0 Li-ion batteries that won't run the risk of interruptions. Confidently tackle the toughest jobs without worrying that the tool will fail on you. Users will get more time for their work applications with the power tool's ultra-fast charger.
Operator comfort is also on the top of the list of this DEWALT impact driver. The tool is compact and lightweight and is perfect for overhead applications and tight spaces. Users will also appreciate the driver's reliable and convenient LED lights with a 20-second delay for superior performance.
Pros
One of the most popular cordless impact drivers
Wide variety of applications
Lightweight and compact
Ideal for tight spaces
Cons
More expensive than other cordless impact drivers on the market
MILWAUKEE M12 FUEL IMPACT DRIVER
If you need a powerful cordless impact driver for heavy-duty applications, the Milwaukee M12 is the solution. The Milwaukee M12 beats the other 12V impact drivers on this list in its balance superior performance.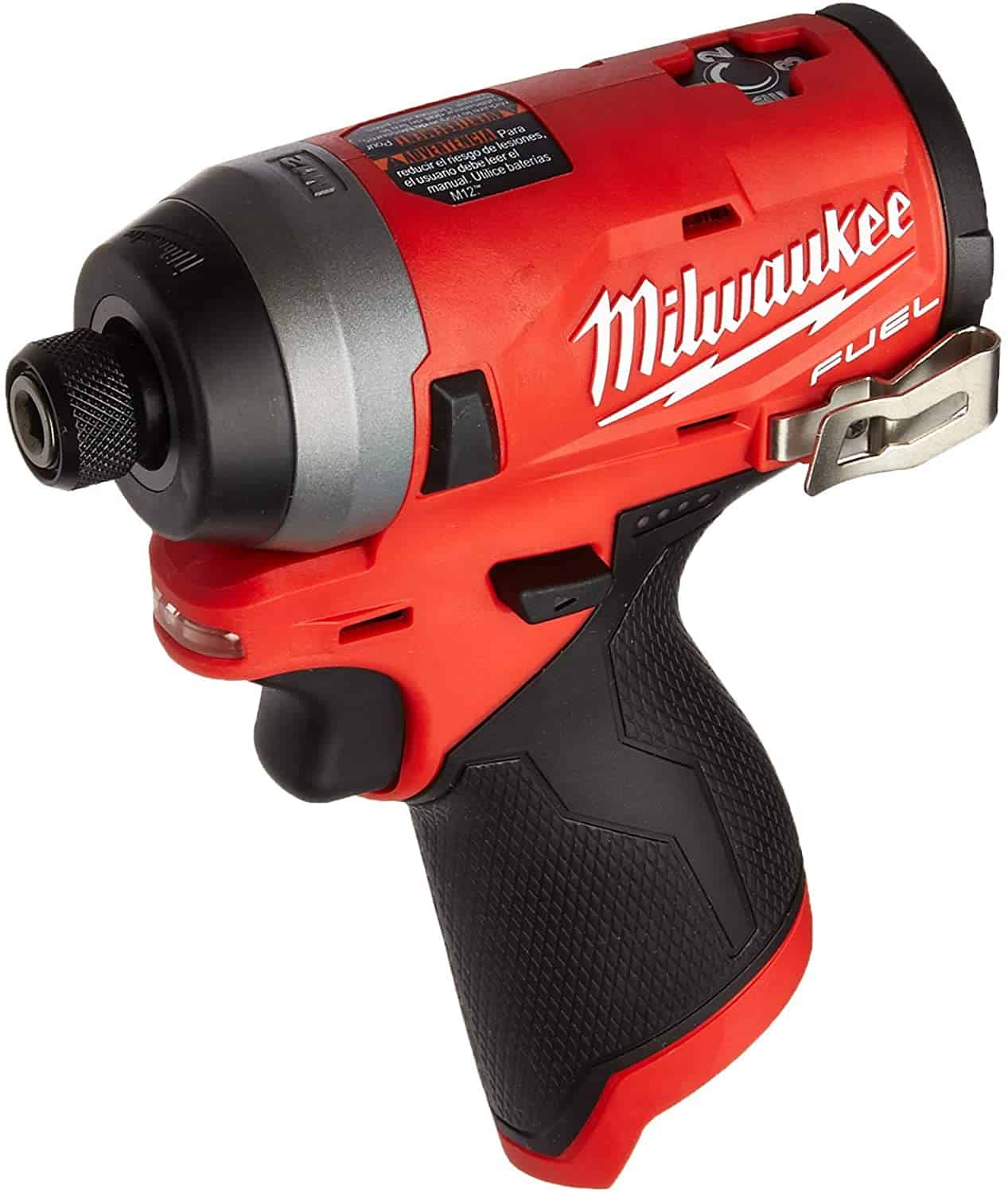 Specs
804 in-lbs fastening torque
1680 in-lbs nut busting torque
100 dB under load
Three speed brushless motor
1.8 pounds
Red Lithium battery pack
1/4 hex impact driver
Unparalleled performance
The Milwaukee M12 impact wrench provides quality when it comes to fastening torque power. DIY enthusiasts and experts share that this impact wrench is one of the most powerful and efficient power tools on the market.
The Milwaukee M12 does a great job of balancing size and weight without compromising performance. This cordless impact driver offers a no-load speed of 3300RPM and 4000IPM. You won't need to look any further because this impact wrench offers a powerful 1300 in/lbs of torque power.
According to some reviews, the M12 can outperform 18V models in terms of speed and efficiency! The Milwaukee M12 offers 397RPM of speed under load, comparable to the 400RPM of its 18V counterparts.
Control and convenience
Milwaukee's product promises control and versatility. Clients won't be disappointed because Milwaukee always delivers in these areas. The M12 features a powerful brushless motor that promises next-level performance.
The Milwaukee M12 is highly versatile, and operator control is on top of its priorities. Users can easily choose between the model's three variable speed settings for ultimate control.
The model also features a powerful LED light which allows for safe and efficient operations in low light conditions. This highly versatile power tool is ideal for both skilled handymen and DIY homeowners interested in home improvement and automotive maintenance.
Pros
Ideal for both DIY and professional jobs
Provides reliability to job operations
Powerful motor
Reliable built-in LED lights
Variable three-speed trigger
Cons
More expensive than other cordless impact drivers on the market
INGERSOLL RAND W1110 IQV12
When it comes to power and efficiency, this impact driver from Ingersoll-Rand will get the job done. The powerful Ingersoll-rand impact driver is meant for the expert industrial worker with heavy-duty projects.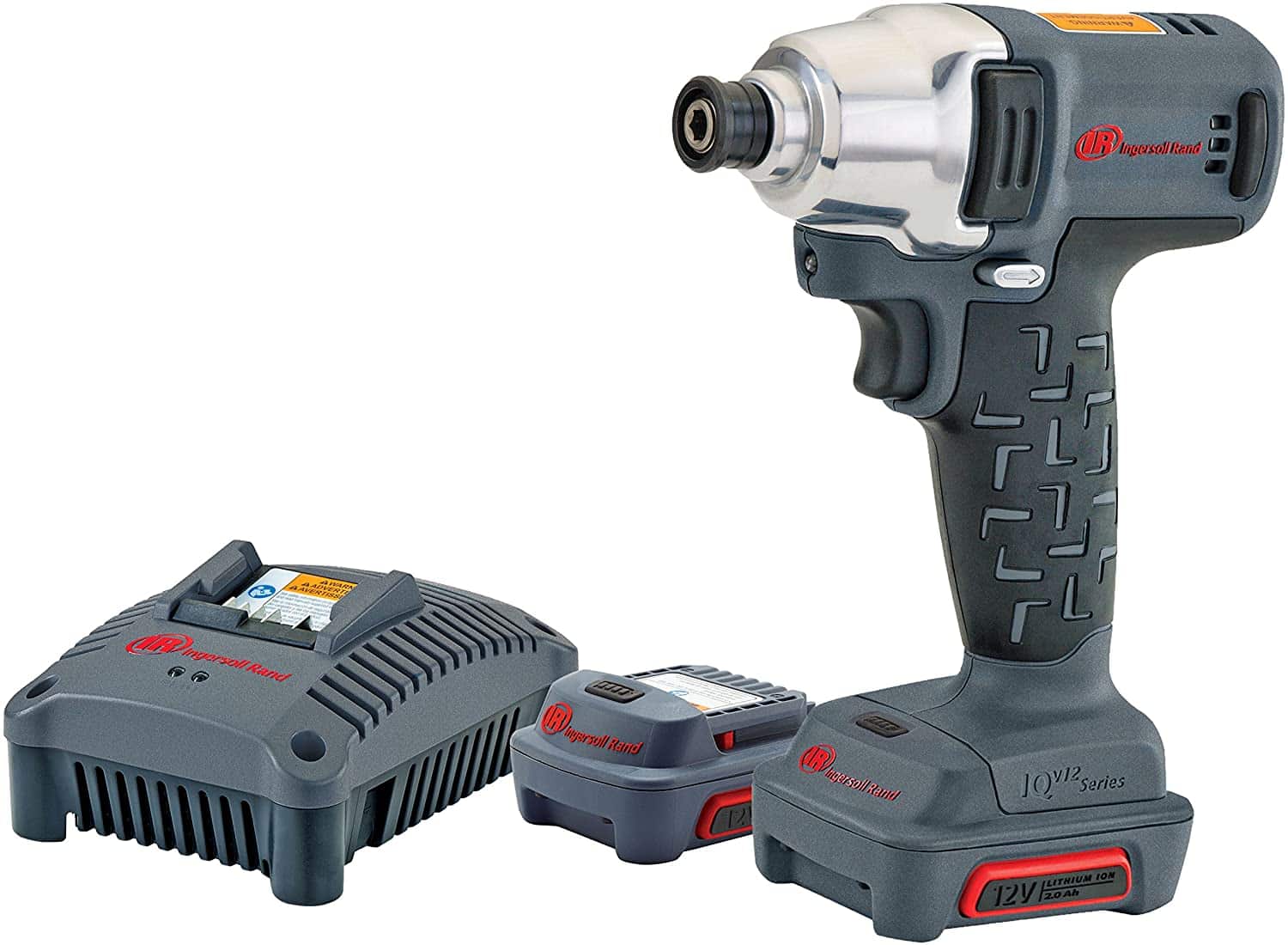 Specs
2700 no-load speed
3300 IPM
100 ft-lb fastening torque
Variable-speed switch with electronic brake
Industrial-grade all-metal components
5.9 x 2.36 x 6.92 inches
2.3 pounds
Superior performance
This high-power impact driver is the best friend of professional mechanics and expert technician crews. The Ingersoll-Rand W1110-K12 impact driver is powered by a brushless motor that makes all jobs possible. The Ingersoll-Rand features a fastening torque of 100ft-lbs!
The frame is made from premium-grade all-metal components and materials. Experts can rest assured that they can rely on this power tool for the toughest jobs, whatever they might require.
Operator control
The product features innovative and intelligent control technology. The Ingersoll-Rand is equipped with a three variable-speed switch with an electronic brake to provide maximum control. Users can quickly change between features to keep up with any situation.
The product boasts 3300 impacts per minute that drives the ¼- inch quick-change hex drive for optimal results. Users will also appreciate the unparalleled speed of the device at 2700 RPM. This superior performance and control are made even better by the tool's ergonomic design. It's guaranteed compact, lightweight, and comfortable.
Pros
Ideal for any heavy-duty work
Robust and sturdy elements
Lightweight and compact design
Ergonomically engineered for operator comfort and control
Cons
More expensive than other cordless impact drivers on the market
BLACK+DECKER 20V MAX Impact Driver
The BLACK+DECKER 20V MAX Impact Driver offers superior speed ad power. You'll be surprised that this lightweight tool is one of the best power tools you can buy.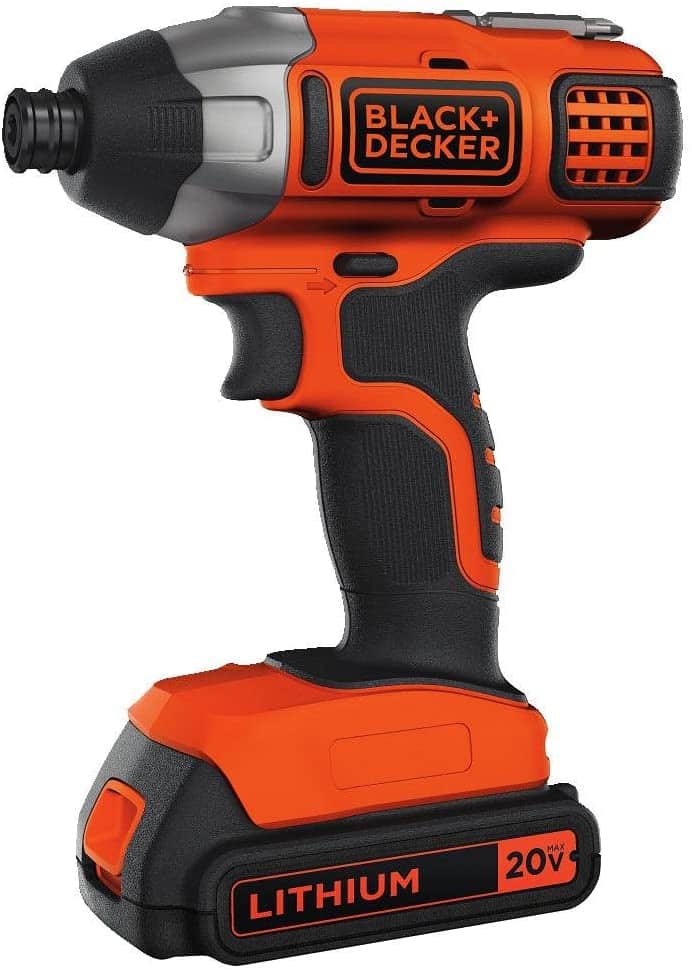 Specs
1⁄4-inch quick-release hex chuck
4000 IPM
3000 RPM
Maximum torque 1375 in/lbs
20V lithium-ion power source
Noise level 100 dB
2.0 lbs
Power made affordable
The biggest selling point of this power tool from Black and Decker is the affordable price, coupled with reliable service. The cordless impact driver is fully equipped with a convenient ¼ inch quick-release hex chuck that is meant for efficient swapping of hex components.
Users will also appreciate the lightweight and compact design of the Black and Decker 20V max. This will allow both DIY enthusiasts and expert mechanics to get optimal results without spending a fortune. The affordable product can complete versatile applications like driving lag bolts, long screws, ad other fasteners through very tough metal, wood, or masonry.
Quality service
You don't need to break the bank to get the quality performance and superior service. The Black and Decker impact driver perfectly balances budget-friendly prices without compromising power and reliability.
Thanks to this power tool's reliable brushless motor, the Black and Decker impact driver can deliver up to 400IPM and 3000RPM. Operators can make the most out of the product's torque power of 1375 in/lbs at an affordable price.
Pros
Budget-friendly and reliable
Compact and lightweight
Convenient quick-release chuck
Great power for low price
Cons
May not be the most powerful
Porter-Cable Max Impact Driver 20V
The Porter-Cable Max Impact Driver will give you everything you need in one complete package. The tool is guaranteed powerful an innovative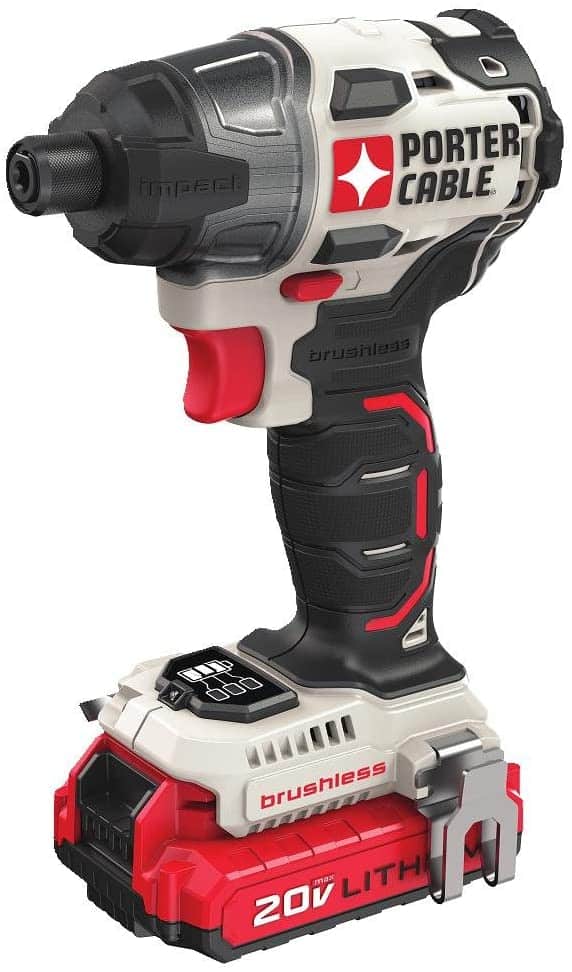 Specs
2700 maximum RPM
Maximum torque 1400 in/lbs
Ergonomic design
20V battery-operated
11.4 x 3.7 x 9.5 inches
Brushless motor
Efficient and balanced
Don't underestimate the power of this compact impact driver from Porter-Cable. If there's one thing we know about Porter-Cable, it's that their power tools are known for their reliability and efficiency. The brand amazes clients through the years, thanks to finding the right balance between weight, size, and applications.
Though lightweight due to its design and batteries, its two lithium-ion batteries that won't let you down. The tool is powered by a four-pole brushless motor that ca produce 1450 in/lbs of torque power. That's enough to give an impressive amount of power to drill through very thick and dense material.
Operators can make the most out of the driver's 2700RPM speed. The product also has a maximum impact rate of 3000IPM, which you can take advantage of to deliver optimal results.
Ergonomic and versatile
Operators don't have to worry about protection and safety because this product is made with highly robust materials. The design is also meant to put operator comfort and safety at the top of the list. Enjoy the impact driver's highly excellent ergonomic design that delivers superior weight distribution and balance.
The lithium-ion battery is the highlight of this product from Porter-Cable. The product features a highly efficient battery and an ultra-fast portable charger that makes it a convenient option for both DIY-ers ad professionals. Less charging time means a healthier power tool and more time to get work done!
Pros
Well-balanced and ergonomically-designed
Highly efficient and versatile
Reliable battery and fast charger
Affordable and durable
Compact and lightweight
Useful LED lights
Cons
Other models are more powerful
Ryobi One+ P235 Impact Driver
The Ryobi One+ P235will give you everything you need in one complete package. The affordable tool is guaranteed to provide next-level comfort and reliable performance.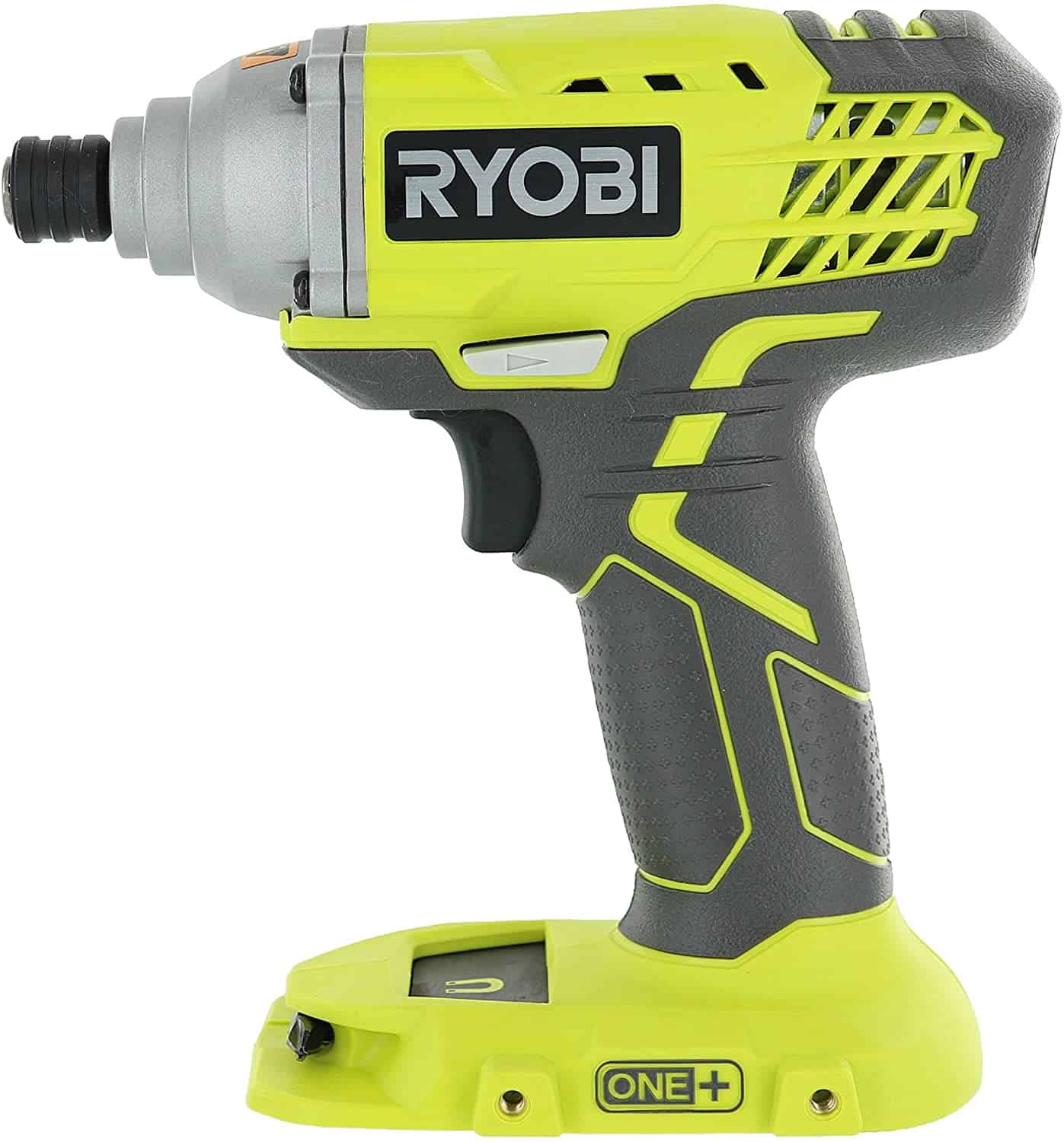 Specs
3200 RPM
4000 IPM
Maximum torque 1600 in/lb
Tri-beam LED lights
ergonomic pistol grip
7.88 x 3 x 9 inches
Brushless motor
Ergonomic design
This impact driver from Makita offers optimal results thanks to its ergonomic design. The tool features a non-slip and anti-fatigue pistol grip thanks to its comfortable rubber mold. This overmold provides additional stability, which will be helpful to newbie DIY enthusiasts.
Another ergonomic feature is the tool's magnetic bit tray that helps fastener and bits on the P235. The tool offers next-level mobility and stability for superior operator control and comfort. U
The driver was ergonomically engineered to have a lightweight and compact size to reduce operator fatigue. Users will also appreciate the incredibly convenient tri-beam LED work light that provides superior visibility and efficiency.
Affordable yet powerful
Though the Ryobi cordless impact driver is one of the most affordable on the market, don't underestimate the power of this tool! The Ryobi One+ P235 offers up to 4000IPM and 3200RPM thanks to its reliable brushless motor.
Home improvement operators can also rely on this power tool to deliver efficient work thanks to its maximum torque power of 1600 in/lb. Nothing beats the Ryobi when it comes to affordability, coupled with power, balance, and comfort.
Pros
Superior ergonomics and comfort
Ergonomically designed
Tri-beam LED lights
Powerful battery and fast charger
Cons
| Cordless Impact Wrench | Speed no-load (RPM) | Impacts per minute (IPM) | Fastening torque | Batteries | Drive size | Dimensions L x W X H | Weight | |
| --- | --- | --- | --- | --- | --- | --- | --- | --- |
| Milwaukee MLW2553-20 M12 Fuel | 3300 | 3300 | 804 in-lbs | Lithium battery pack | 1/4 | 3 x 7 x 8 inches | 2 lbs | https://www.amazon.com/Milwaukee-Electric-Tools-MLW2553-20-Impact/dp/B077ZYMK1W |
| DEWALT 20V MAX* Impact Driver Kit | 2800 | 3200 | 1400 in/lbs | 12V Li-ion | 1/4 | 14.1 x 22.9 x 7.6 centimetres | 2.8 lbs | https://www.amazon.co.uk/dp/B01LBT3AZU |
| Ingersoll Rand W1110-K2 | 2700 | 3300 | 100 ft/lb | BL1203 12V Li-Ion Batteries | 1/4 | 11.6 x 8.7 x 3.7 inches | 3.01 Pounds | https://www.amazon.com/Ingersoll-W1110-K2-Quick-Change-Impact-Wrench/dp/B00FTGIKZ2 |
| Porter-Cable 20V Max Impact Driver | 2700 | 3000 | 1400 in/lb | PCC680L 20V MAX* Lithium Ion Batteries | 1/4 | 11.4 x 3.7 x 9.5 inches | 2.9 lbs | https://www.amazon.com/PORTER-CABLE-PCCK647LB-Brushless-Cordless-Impact/dp/B01KBWEBQU |
| Ryobi One+ P235 Impact Driver | 3200 | 4000 | 1600 in/lb | 18V Lithium Ion battery | 1/4 | 14.5 x 6.4 x 1.2 inches | 3.14 lbs | https://www.amazon.com/Ryobi-P235-Lithium-Battery-Included/dp/B01M3VGVXO/? |
| BLACK+DECKER 20V MAX Impact Driver | 3200 | 4000 | 1600 in/lb | 20V Lithium Ion battery | 1/4 | 7.88 x 3 x 9 inches | 3.6 lbs | https://www.amazon.com/BLACK-DECKER-BDCI20C-Lithium-Impact/dp/B00JJ3QY9A/ |
Shopping considerations for Best Cordless Impact Driver
Before we get into detail about the key factors to look for in a cordless impact driver, we need to understand how this powerful tool works!
Impact drivers are specifically engineered to drive screws. Operators can choose to buy adapters to deal with larger nuts and bolts, working similarly to an impact wrench.
Cordless impact drivers are variable tools in industrial, mechanical, and automotive work. They're widely used for both small projects as well as heavy-duty work that requires working with metals and wood, construction, artworks, and remodelling. Impact drivers are powerful enough to drive big fasteners at amazing speeds, but they can also work on drilling small holes through thin metal and softwood.
This power tool uses rotational force (torque power) with the help of an anvil and a hammer mechanism. This helps to increase work efficiency minus operator strain and discomfort. This power tool also uses concussive blows (impact) to deliver a superior amount of power!
Most impact drivers will require ¼-inch drill components to fit a hex collet. Impact drivers are commonly the first tool beginners work with because it's easy to control, and there are less adjustable settings to think about. Professionals and expert mechanics might want to switch to a power drill or an impact wrench after a few months of experience to increase versatility.
Through recent innovations, affordable impact drivers that prioritize user control and ergonomics for ultimate operator comfort and safety are made available to beginners and professionals alike.
Key Features of Best Cordless Impact Driver
Since cordless impact drivers can be expensive, it's best to get a reasonably-sized model that can address all your needs. Consider these factors to find the best cordless impact wrench for your mechanical and construction needs:
Batteries

Cordless impact drivers are a convenient tool because of convenient portability and maneuverability. Easily tackle jobs outdoors and in remote locations with the help of a cordless impact driver. The most common power capacities are 12V, 18V, and 20V batteries.

12-volt batteries are a great choice for DIY enthusiasts who are ready to tackle small projects that need drilling of average-sized screws on soft to medium-weight wood. 12V drills are usually convenient because of their compact and lightweight design.

18-volt and 20-volt impact drivers are larger and heavier, but you don't need to compromise speed and power as much as the 12-volt models. Confidently take up heavy jobs that need to work with tough material.

Power and speed

Power determines how efficient your impact driver is at drilling through a material without creating a strain on the device. Speed is necessary for longer screws and heavy-duty operations that require keeping nuts and bolts in control.

Speed is defined by the impact drill's RPM. Most impact tools will have variable speed or RPM settings. If you are doing a wide variety of jobs, get an impact drill that makes switching between variable speeds convenient and user-friendly.

As impacts per minute increases, so makes the revolutions per minute. IPM refers to how powerful a device can release a blow to drive screws, nuts, and bolts. It helps to drill nuts and bolts in a tough material as resistance increases.

Motor

If longevity and efficiency is your priority, remember to invest in a high-quality brushless motor. Get twice the amount of quality and efficiency with a brushless motor over a brushed motor. If you're on a very tight budget, a brushed motor is cheaper but will require more maintenance.

Weight, size, and ergonomics

Weight and size are important factors to consider in the ergonomics of your power tool. Especially if you'll be working extended hours in tight spaces, portable and compact tools should be your priority.

While smaller impact drills are less powerful than mid-torque and high-torque wrenches, you'll appreciate the comfort that compact tools will provide. More operator comfort means less fatigue, contributing to longer work hours and the prevention of accidents.

Impact wrenches aren't the easiest power tools to use. They can be heavy, noisy, and tiring to use. Operators need to find an impact wrench that finds the perfect balance between weight, size, design, and features to make applications efficient and comfortable in the long run.
Conclusion
Investing in a high-quality cordless impact driver guarantees efficient and safe applications. Refer to our comprehensive reviews and buyer's guide to find which product you should go for!
Make sure to get the best cordless impact driver to suit your DIY projects and needs.