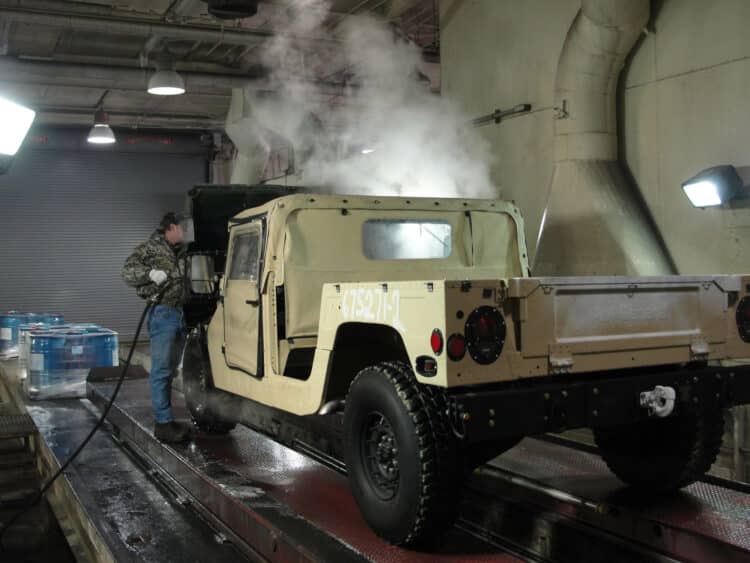 Aside from vacuuming the interior of your car and making it go through the car wash. But what about the engine?
The engine is the most essential part of your car. But because it is hidden under the hood, you never really get to notice how dirty it can get.
Oil buildup and road grime can coat your engine with filth. The good news is that you can blast all the dirty black coating away using a pressure washer.
Although it is easy to use a pressure washer, you should keep in mind that you are cleaning a car engine. Some parts may be vulnerable and should not be exposed to water at all.
Here are the steps on how to pressure wash your vehicle's engine thoroughly.
Protect electrical parts
It would be best if you protected electrical connections, wirings, spark plugs, alarm systems, and the distributor cap before doing the pressure washing. You can protect all electrical parts from the water by using a saran wrap.
Clean with degreaser detergent
You should degrease the engine with a degreaser detergent. Make sure you spray the engine properly and that all corners are coated. Then, use a firm brush so you could work the degreaser in.
Give time for the degreasing detergent to settle so it can loosen the grease.
Make sure that the engine is cool when you do this so that the detergent can soak properly.
Rinse with the pressure washer
Once you have given enough time for the degreaser detergent to settle, it is time to rinse using the pressure washer. Make sure you lower the pressure first to avoid putting the electrical components at risk.
If you cannot adjust the pressure, make sure that you put some distance between the wand and the engine.
When you are all set, spray away all detergent and residue until the engine is rinsed properly.
Wipe it down
After rinsing, it is now time to wipe it dry. Old rags will be fine, but it is best if you use microfiber towels for the job.
Make sure you wipe everything dry. For hard to reach areas, give time for air drying before you use your car.
If you notice that there are still some dirty spots, you can use a towel and scrub it clean with some elbow grease.
Protect your engine
You should spray the nonmetallic areas with vinyl care spray to protect the vinyl and plastic coverings from cracking or drying out. Let it settle for a few minutes, then wipe off the excess.
Then, you should use a microfiber towel to buff the protectant and give your engine a nice shine.
Remove protective plastic
Now that you are done with the cleaning process, you can now remove the plastic wrap you used to cover your electrical components.
There you have it! Now you have a clean and impressive engine! You can have a car that is clean inside and out.