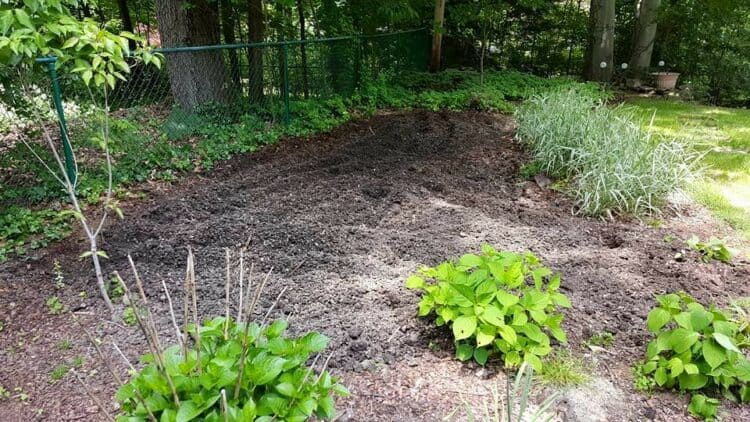 Are you planning to cultivate your garden ready for the spring planting season? Rather than attempt to till your land using a hoe, using a tiller or cultivator will make work easier. However, many people confuse a garden tiller with a cultivator. They often use these terms interchangeably. Learn about these two and understand how they work so that you can select the right tool for your garden. Learn how to safely operate a rototiller or cultivator.
Garden Cultivator Vs Rototiller Choices
One striking similarity between a garden tiller and a rototiller is that they are both used to dig into the ground. Also, both have blades. It is the nature of tilling that distinguishes them. The size of your garden will also play a big part in determining whether you need a garden tiller or a cultivator.
What is a cultivator?
A cultivator is used to loosen the soil in a garden. You can also use it to weed the area after the planting season or even mix composite. So a cultivator is easier to use than a tiller because it is smaller. Cultivators come in many shapes and sizes. Some are cordless electric cultivators, while others have to operate with a cord. Others are gasoline-powered. If you decide to work with a corded cultivator, make sure it is long enough to cover your garden. However, You will need an extension cord. Read the device's manual to know the recommended cord you can use.
What is a tiller?
A tiller, particularly a rototiller, is much bigger than a cultivator. It has a much bigger working width compared to a cultivator. So if you are working in a larger area, you better use a tiller. It is suitable for heavier work, especially if the soil is compact and hard to till. If you are doing general work, and maintenance in your garden ranging from soil preparation to weeding, a tiller can do that job.
Rototillers have come with engine-driven wheels. They can also perform reverse tilling. These types of tillers are only suitable for cultivating large areas. Like cultivators, tillers can also be used to mix composite in the garden, but the place has to be big enough.
How to Safely Operate a Rototiller or Cultivator
Having looked at what a rototiller and a cultivator can do, it is time to learn how to use these tools for maximum benefit. We'll start with the garden tiller.
How do I use a garden rototiller safely?
For safety and maximum operational efficiency, the first thing you should do is to read the owner's manual carefully. If it is your first time, reading through the safety tips is very important. Things like knowing how to change the parts or use them are outline in the user manual.
The following tips will be helpful:
First thing, inspect the area you are planning to till. Ensure that there are no wires, stones, logs, or plastic objects that may hinder the operation of the machine. Stones, wires, and other foreign objects can damage the blades. They can also clog the engine or even cause injury.
Secondly, you need to familiarize yourself with all the parts and their functions. Before you start the machine, disengage the clutch and keep it neutral before you start the engine. It works like a car. Follow through your manual to confirm that you are doing the right thing. For instance, do not engage in any other thing while you are starting the engine. Never leave the machine running unattended because this can cause accidents.
If you are tilling near fences, properties, and other objects to avoid destruction during the process of tilling. The tines can cause destruction and losses if you are not careful. Also, you should be careful not to overload the machine if you are tilling in a rocky place. If the soil is too hard, you can wait for the rains and then attempt.
Once you are through with tilling, disengage and stop the machine. Avoid leaving the engine running unattended. If there are any damages or repairs to be done, attend to it immediately.
do I use the cultivator safely?
Cultivators should not be used for the first time tilling. These are light tools with small blades that cannot penetrate deep into the soil. If the land has never been tilled before, you should use a tiller or do two passes in different directions instead of being too direct.
Read the user manual to understand the parts of the cultivator and how they function. Understand the different settings and what they are used for. For instance, if you are cultivating a soft grown, press the medium setting. If you are tilling compact soil, use the shallowest settings.
Garden cultivators have propellers that make it easy to move forward. So you don't have to use a lot of strength to push it forward.
Even though a garden cultivator is lightweight, you should still take precautions while using it. Its sharp blades can cause injury. So make sure that you wear proper clothing, boots, and safety gloves when working with a cultivator.
Conclusion
As we have already mentioned, cultivators are for regular maintenance of the garden, which has already been tilled. A cultivator will not work well with virgin land or a garden that has not been tilled for a while. It is also useful for working around plants. You can think of a cultivator as a hoe, only that it comes with a motor to make the work easier.
A cultivator is lightweight, and blades will not be able to dig deep into the soil. Remember, the cultivator's goal is to mix loose soil to make it finer. Its tines do the work of grinding the soil. If you are doing final bed preparation before planting, this is the perfect tool.
A tiller does a better job when it comes to digging very deep into the soil to break it up. It is not only heavy but has larger and heavier blades compared to the cultivator. If you also have leftover plant materials after the harvesting period, the tiller can be used to bury them deep into the soil to add organic matter into the soil.