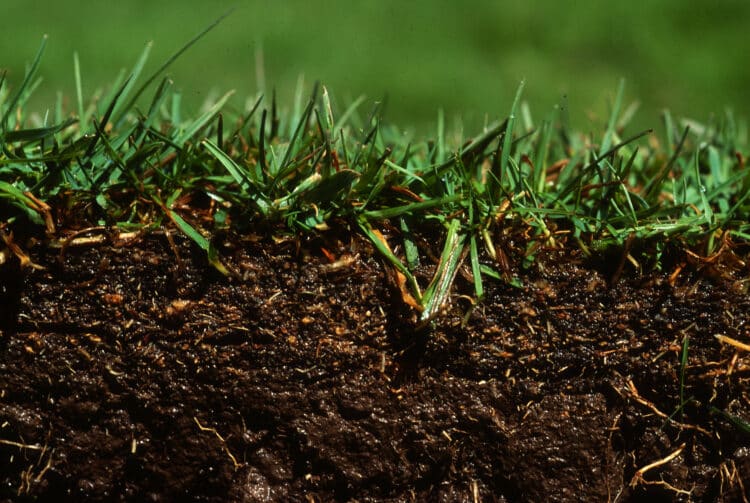 Everyone at some time has experienced a bumpy lawn. Walking across an uneven lawn is like a potholed sidewalk.
The main culprits are the seasonal change in temperature and dogs excavating holes. Whatever is behind a lumpy lawn, we can all agree, twisting your ankle is no fun. So how do you get your grass pool-table smooth?
Rather than hand digging the lumps and filling the holes, there's a much easier method to a nice flat yard: lawn rollers!
These are weighty cylinders attached to axles that can be towed by a garden tractor or pushed by hand to flatten out topsoil and bumps.
Lawn rollers are often used when you're laying a new lawn. The weight of the roller helps push the seeds into the soil and improve germination. You will often see them used to ensure freshly laid turf makes good contact with the underlying soil.
Choosing Your Lawn Roller
Lawn rollers are variously constructed using steel or polyurethane. Both types are hollow, so they can be precisely weighted using sand or water. Both are also available as tow-behinds or hand-pushed rollers.
Other than that, each has certain advantages over the other. Depending on your needs, one style might be better suited.
Steel Lawn Rollers
Typically, steel rollers are the heavier of the two and more durable. They range in width from 24 inches to 60 inches. They are best on slopes and difficult to puncture.
The trade-off is they are more troublesome to set up and move around. A steel roller's weight, too, makes sharp turns more challenging.
Besides, you can only weigh a steel roller down with water. With polyurethane, you have the option of filling the roller with either sand or water.
Despite their shortcomings and weight, a steel lawn roller makes a good choice for awkwardly uneven lawns.
Polyurethane Lawn Rollers
As they are made from plastic, polyurethane rollers are lightweight, making them much easier to store when empty. Rust is not a problem; they're highly maneuverable and are less expensive than steel lawn rollers. Plus, they are between 24 and 48 inches wide, and you can use sand or water in them.
The trade-off with polyurethane rollers is they're not as heavy or tough as steel rollers. It is far easier to puncture or crack them on sharp objects.
However, suppose your main priority is maneuverability and ease of use. In that case, a poly roller might be the best option for you.
Lawn Roller Tips
While yard rollers are helpful, things can go wrong. Misused, a lawn roller could wreck your lawn and itself.
When you're ready to go rolling, keep in mind these two top tips:
Check The Weight Of Your Roller
Make sure the lawn roller you buy can be towed behind your garden tractor or mower. There are tow-behind weight limits that apply.
If you happen to own a high-end garden tractor or commercial zero turn mower, you are likely to be okay using the larger and heavier yard rollers.
You will run into problems if you run a lawn tractor or consumer-style zero turn mower. These machines are rated for a maximum weight of 300 lbs.
It is also strongly recommended that you do not use tow-behind rollers on inclines steeper than 10 degrees. To be safe, always tow a roller across an incline, never up and down. The reason being that the extra weight of a lawn roller makes rolling difficult on slopes and potentially quite dangerous.
Rolling in Moderation
Moderation in everything, including lawn rolling. On lawns that are already well established, too much rolling is a bad idea.
Too many passes with a roller will compact the topsoil, making it difficult for grassroots to obtain the correct level of nutrients and water.
If the topsoil does get too compacted, you can rescue the situation by aerating the soil.
The golden rule of lawn rolling is to do so sparingly and safely. You will then get a yard that's a pleasure to walk on. While you may encounter plenty of potholes in the pavement, a grass roller will help you quickly eliminate them on your lawn.