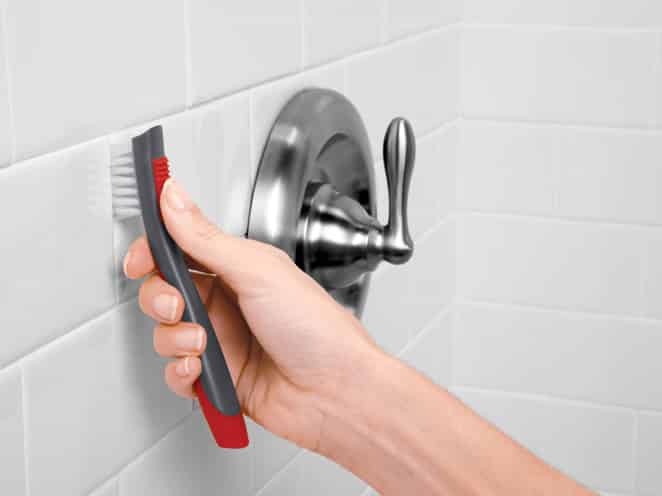 Do you know how to clean a water softener system?
Be honest, when was the last time you cleaned your water softener? If you answered anytime within the last year, then you have been cleaning it as recommended. Good job!
Cleaning your water softener is not something you do to enjoy yourself (unless you like cleaning).
But it is something you must do at least once a year, especially if you enjoyed using your water softener.
How one handles system maintenance can make or break a product. Consistent maintenance helps ensure less expenses as there would be less need for repairs.
Water softeners come with numerous benefits but for us to continue enjoying its perks, it is essential that we learn how to keep our water softeners clean.
We get that cleaning can be tedious but with consistent efforts, you will see that it is so much better than dealing with a brown-looking murky water. So how do we clean a water softener?
Let us first familiarize ourselves with the different parts of a water softener.
Inside a water softener, water passes through a brine tank, then a mineral tank. This mineral tank is also called a resin tank, since it contains a lot of salt-coated polystyrene beadsÑalso known as resin beads.
These beads attract hard minerals and replace them with sodium and potassium ions, resulting in soft water that is distributed to different parts of the house.
Water softeners periodically undergo a regeneration cycle that cleanses these beads of the minerals they attracted. The brine tank then "revives" them so that they're ready to extract hard minerals once more.
Cleaning a water softener brine tank
Cleaning the brine tank helps provide us with soft and clean water but when is it the ideal time to clean them?
Well, it's best to clean the brine tank when the salt is running low so that there will be less salt for you to dump. When you clean the brine tank this way, you can follow these steps:
1. Unplug the water softener and remove the brine tank
Follow the product manual or the system manufacturer's instruction for placing the system into "Bypass Mode" or otherwise known as the "Regeneration Mode".
This will allow water to bypass the softener so that cleaning can be done
Disconnect all the lines and hoses between the water softener and brine tank.
Dump water out of brine tank.
Discard remaining salt.
If there are salt bridges, use hot water to break them.
If your brine tank has a brine grid, pull it out. A brine grid is the platform or screen at the bottom of the brine tank.
2. Clean the brine tank
Pour a few tablespoons of dish soap into 1-2 gallons of water to create a soapy mixture. This will be used to clean the brine tank's interior.
Pour the soapy mixture into the tank and clean the tank with either a long-handled brush or a sponge or cloth. Dump and wash with water.
Pour 2-3 gallons of water into the brine tank with 2-3 tablespoons of bleach. Mix them together and let this solution of bleach and water sit for a quarter of an hour.
Scrub the tank's interior using the chlorine water and a brush.
Throw out the bleach water and rinse it off.
Return the tank and connect all lines to water softener and drain. You can then stop "Bypass Mode".
Pour five (5) galloons of clean water into the brine tank.
Add at least two 50-lbs bags of water softener salt to the brine tank. It is recommended that the brine tank be at least a quarter full of water softener salt at all times.
It is best not to fill up the very top of the brine tank but to leave at least six inches or half a foot of space from the top rim of the tank.
Alternatively, you can make your life more convenient by simply buying an iron removing product for water softeners.
Then, follow the instructions included in the package instead of mixing up a water-bleach solution.
What if I can't wait for the salt to run low?
Don't worry, we got you covered!
If you choose to clean it even when the salt is not running low then you simply need to take out the salt and discard them before using the bleach mixture or iron removing product.
Cleaning the water softener tank
Be careful not to use too much bleach (not more than 100 PPM or one tablespoon per gallon of water).
This is so that your resin beads don't get damaged but do not "under bleach" as it may also not be enough to kill any bacteria that might have grown inside the tank.
To be safe, keep the bleach levels around 50-100 PPM range.
1. Choosing the correct cleaning solution
There are specific solutions for different kinds of water softener resin tanks.
You will need to read the product manual or search for the specific type of solution your water softener needs.
2. Pouring the solution in the tank
It is best to follow the instructions located in your cleaning product. They typically instruct how much you need based on the size of your tank.
3. Flushing the Debris
Find the control valve and change the water softener into regeneration mode. This aids in eliminating filth and gunk out of your tank.
You do not need to worry much because the system will do this manually. Do this twice to get a cleaner tank since not all mineral residuals get flushed out on first try.
If you notice that a build-up still persists even after a second cycle, you can try this process again.
4. Switching back to Normal Mode
Go back to the control valve and return the water softener to its normal setting. Run some water through the tank to wash out any remaining cleaning solution.
Cleaning the Softener Filter
Depending on how often your filter gets dirty, you can choose between reusable filters or disposable filters.
Disposable filters won't have anything too small stuck on them and would be able to filter longer than reusable ones.
However, if you decide to use reusable filters, you will need to follow the instructions on their product manual on how to properly keep them clean.
Cleaning the Resin Bed
This is one of the principal aspects of cleaning water softeners. When the resin bed maximizes its useful life then the water softener will no longer work as intended.
Thus, it is important that you get a resin cleaner specifically designed for mineral buildup.
Simply follow the cleaner bottle's instructions and remember to set time for a manual regeneration cycle.
Apart from that, you may want to test your water for any abnormalities so you can get a more specific cleaner for your resin bed.
More on cleaning the Brine Tank
In cleaning the brine tank, keep in mind that no salt sludge or salt bridges form so that you don't need to worry about salt chunks getting stuck through the system.
What if the salt has turned into bridge already?
Simply disconnect the lines and hoses connecting the water softener and brine tank and use hot water to remove and break up any salt bridges.
You can also mix some dish soap with water to create suds to clean it out. You can also add a tablespoon of bleach for about 2 gallons of water.
Then put the salt and water back.
A few things to keep in mind
After power outages:
Most water softeners are set to clean and recharge the resin bed at night but after a long power outage, it's system may get confused and it may either recharge as usual or start recharging in the morning.
To reset the timer, check the product or owner's manual as it may differ from system to system.
It is better to buy high-quality salt
Buying high-quality salt helps you save more on the long run as cheaper salt actually costs more when you accumulate how much you spent for them.
High-quality salts don't need to be replaced as often as cheaper salt so you can actually save more.
Frequently Asked Questions about Cleaning Water Softeners
What can I use to clean my water softener?
There are numerous items and solutions you can use to clean your water softener!
You can choose to mix vinegar, bleach or dish soap with water or use a special cleaner specifically for water softeners.
Apart from that, you can use sponges or cloth to clean the interior of the tanks.
Do you need to clean a water softener?
Yes. As previously mentioned, keeping a water softener clean will allow owners to maximize the benefits one can get from using water softeners.
Don't worry too much though, water softeners can be cleaned once a year only, especially with a high-quality salt.
Can I put vinegar in my water softener?
Yes. To keep it from damaging the resin bed, use less than a tablespoon of vinegar per gallon of water.
Vinegar has the advantage of being safe for human consumption so there is no need to flush the tank twice compared to cleaning it with bleach.
Can I put bleach in my water softener?
Yes. As previously mentioned, remember not to use too much or too little bleach.
Just to say it again, do not use more than 100 PPM of bleach.
This means that for every gallon of water, do not mix more than one tablespoon of bleach.
Will bacteria grow in a water softener?
Yes. This is one of the reasons we need to clean our water softeners annually.
Bacteria can actually grow on unmaintained resin beds after 3-5 years which will cause them to turn mushy and unable to soften any water.
When this happens, you might need to re-bed your water softener by contacting your local dealer.
How do you kill bacteria in a water softener?
Cleaning the water softener properly with a bleach water or vinegar water mixture is enough to kill the bacteria so as long as there is at least 50 PPM of the bleach or vinegar.
This is equivalent to half a tablespoon per gallon of water.
Why is brown water coming out from my water softener?
That is usually the result of iron and manganese being accumulated in your mineral tank.
However, brown water can also be a sign that your pipes have eroded, and you might need to check your water softener for further problems.
How to dispose the old salt from the brine tank?
You can choose to place the old salt in a garbage sack and simply dispose it. Alternatively, you can save it for use on driveways or walkways in winter, if applicable.
After cleaning the tank, should I start the regeneration manually or leave it?
Refer to your product manual. For some systems, you can leave it alone and the system will measure the water usage and regenerate when softening capacity is reached.
I can't find my water softener's product manual
Try checking the system specifications on the product and searching the product manual for that system online.
I did as instructed and cleaned my water softener but it's still not working properly
This could indicate that there is a problem with the salt you are using or the water softener is malfunctioning.
You may have to contact a local authorized dealer to have your system thoroughly checked out.
I have not cleaned my water softener for 5 years. Will cleaning it once be enough?
The unit will most likely need to be re-bed due to bacteria growth. Beds will usually start to turn into mush and no longer soften after 3-5 years without maintenance.
This is one of the reasons it is important to clean your water softeners once a year.
My owner's manual states a different way of cleaning my water softener. What do I follow?
If it differs by a huge margin, it is best to follow the owner's manual. If still unsure, it may be best to contact the manufacturer and ask them how to maintain your unit.
Conclusion
As you can see, it is very important to clean your water softeners thoroughly. Doing so prevents the buildup of bacteria and sediments that will do a lot of harm to your soft water.
Follow these guidelines for a smoother experience with your water softeners.