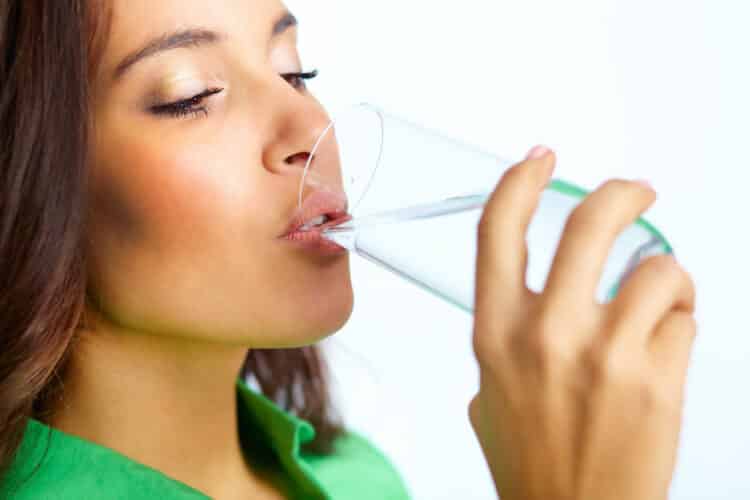 Several myths are surrounding soft water. That brings about the question,'is soft water safe to drink?'.
Suppose you had the displeasure of hearing such myths. You may start wondering whether you should switch to hard water.
But that may not always be the better alternative. To help you make an informed choice here is all you need to know concerning softened water.
How water softeners work
You may know of a few ways to soften water. And each has its effectiveness.
Currently, the best way to treat hard water is through water softeners. But how does it work?
If you get a water softener, it can remove the hardness of water through ion exchange. That means it will add salt in exchange for removing the other minerals in the water.
These systems are highly effective, and they do more than other methods do. Also, it prevents scaling on pipes and removes all minerals, instead of just a few.
You can choose the pellet that your water softener should use. You can either go for a salt-based pellet which is inexpensive but still useful.
Or, you can go for potassium-based pellets which are also effective but can prove costlier.
Is water from a water softener safe to drink?
Drinking water from the water softener is not only healthy but also safe. And most time.
You will not even notice that the water has an added taste of salt depending on its original hardness.
That means that the water may not have any added effect on your salt diet. And there won't be a change in taste either.
However, if the original water has over 10 grains, it means it's extremely hard. And you will have excess sodium in your water.
It may also taste saltier than usual. But otherwise, it is safe to consume.
Suppose you have any health implications, its best to consult your doctor before starting a soft water diet. You may have a low tolerance for potassium or sodium and may not know it.
If you have diabetes, high blood pressure and kidney stones, you should not have soft water, especially if you are on a strict low salt diet.
Which is better, hard or soft water?
There are a lot of factors that can determine which kind of water is best for you. That includes:
Dietary needs
Health conditions
Taste
Feel
For most people, soft water tastes different, and they opt for the familiar taste of hard water. For others, they have a salt-restricted diet which forces them to stay away from soft water.
If you have diabetes or high blood pressure, you should not drink water with added salt. It will only create health issues for you.
However, if you don't have any of those conditions, soft water is a great choice. Not just for you but your garden as well.
If you use potassium-based pellets to soften water, the added potassium will be a bonus to your garden. And you may get healthier plants.
Also, your health will benefit from it. But that's not all.
Cleaning with soft water is more manageable, and you will not have a weird feeling in your hands. Plus, the scum from hard water will not damage your utensils and clothes.
Another bonus is better hair growth and a smoother, silkier feel to your skin. Who wouldn't want that?
Besides, soft water is great a benefit for your body because softening water removes the minerals that your body has a hard time absorbing.
Even so, soft water may not be great for numerous reasons. Here is why:
You will have to supplement your calcium and magnesium
The taste can be a turn off for many
You may not want to drink water often because of the taste leading to dehydration
You will need a water filter to remove the lead and iron that may come from the water softener
Not healthy for people with kidney diseases, high blood pressure or diabetes
The feel of soft water may be a turn off for you
Is filtering softened water for drinking healthy?
Yes, you can. Filtering soft water has a lot of benefits.
For one, you will be able to remove the sodium ion or the potassium ion from your soft water and make it taste better from drinking.
It's usually impossible to filter out the ions when softening the water since the particles are too small. But with the right water filter, you can do that.
You can choose a reverse osmosis water filter for an adequate job. You will save both time and repair costs with this method.
But if you want a more effective method, then you can distil the water. The results are usually 99 percent pure water.
For you to achieve this, you need to boil the water and collect the steam. You can then condense the steam before drinking.
Secondly, if your water softener is made of iron or lead, you may risk drinking that in your water. But by filtering, you can get rid of these too.
Who should not drink soft water?
Soft water is safe for most people. However, there are exceptions.
If you have any health conditions that make it necessary to stick to salt restriction diet, you should not drink soft water. The same applies to anyone with a salt-restricted diet.
Plus, if you have pets on a low sodium diet, you should not give them soft water. Hard water may be a better substitute.
You should also not make baby food using soft water if the baby is less than six weeks old. A baby's kidney is not developed enough to handle such salt concentrations.
How to make softened water taste better
Not everyone likes the taste of soft water. If you also don't, you are in luck.
There are numerous ways to make soft water taste better. All you need to do is take your pick.
But if you don't have an issue with the added sodium to your diet or the taste of soft water, then you can go ahead and quench your thirst.
Here are some effective ways to improve the taste of soft water;
#1: Give it some flavor
So far, this is the easiest solution. And you will be consuming a nutrition-rich and healthier solution.
One way to flavor it is making tea with it. Whether its black tea or green tea or even purple tea, you will love the result.
You can also add fruits to it. The best thing about this is that you can make any flavour you want.
If you like lemon drinks, then a couple of drops of lemon juice to your water will taste like heaven. You can also try apple juice, among others.
#2: Distill the water
If you have the time and the energy, you can distil your water. However, the task is labour-intensive, and you may not be up for it.
But if you are, then knock yourself out.
#3: Filter through reverse osmosis
This solution is excellent since it filters the sodium, potassium and even the lead in the water. You can get a water filter that provides water in its purest form.
Plus, the filter will last a long time, and you do not have to worry about the taste any more. It's easy and produces excellent results.
Have a hard water tap
This solution allows you to have as typical a taste as possible. But it will still be soft water.
Plus, it's an inexpensive way to ensure that you and your family always consume clean, pure and soft water.
Is soft water good to drink if you are pregnant
Yes, anyone can drink soft water, including pregnant women. So far, there is no evidence that soft water can be hazardous to the fetus or the expectant mother.
However, you should not use soft water to make baby food for a newborn under 6weeks old. It would help if you remembered that soft water has significant sodium amounts, and a newborn doesn't have mature enough kidneys to handle it.
You may wait until they are older and their kidneys develop enough to filter out salt.
Is soft water good for my skin?
Most people use hard water for bathing. If you are one of them, you are damaging your skin.
Hard water can make your skin overly dry and even squeaky. That's because it has a lot of mineral compounds that can dry your skin.
But not only that. It may also cause oil imbalance to your skin.
Soft water is better for the skin. And it may surprise you how smoother and softer your skin gets when you use soft water.
Final words
From all the myths surrounding soft water, you may doubt your choice. However, from this guide, you can tell apart fact from fiction.
Soft water is safe for not only for drinking but also for other personal uses. And the benefits are numerous.
Now, you can decide whether soft water is for you or not. If you choose to drink soft water, you can use the illustrated tips to taste better.
But if you have any health implications, you should not drink soft water. And neither should a pet in a low salt diet.