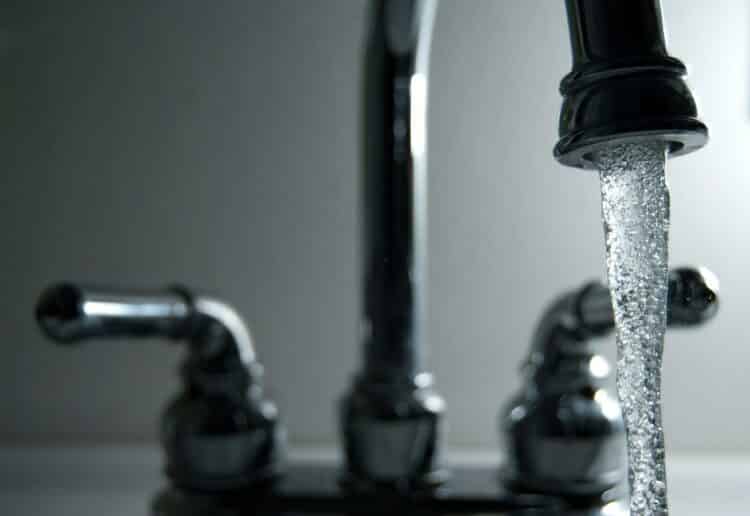 Water is a vital part of our everyday life. We drink it, we bathe, wash and cook with it. Does a water softener soften both hot and cold water?
For most homeowners, water hardness is a major issue. Hard water can cause a lot of health problems and reduce the life span of home appliances.
What Is Hard And Soft Water?
The hardness of water is determined by its mineral content. Hard water has calcium and magnesium. These minerals are also called hardness ions.
Soft water is filtered water. It is stripped of its calcium and magnesium contents.
Soft water brings a lot of benefits both to your health and to your kitchen appliances.
How To Test Water Hardness?
If you have a new house or if you have just moved in and have no idea about the hardness of your water, you can easily use a kit to test it. The hardness of water is measured in grains of minerals per gallon in milligrams of calcium or parts per million. It can also be measured in German degrees of hardness.
There are several ways to check the hardness level of your water.
Soap test
For this method, you will need to have:

Water hardness kit bottle or any small glass bottle that has a tight cap. But a hardness kit is preferable because the bottle has a water level mark.
Dish soap
Measuring cup with units of milliliter, cubic centimeter or ounces (or a twelve-ounce drinking glass)

To test, fill the bottle with water until the waterline. Add a drop of soap and shake.
Gradually add small amounts of soap until suds form. The more drops of soap you put, the higher the degree of hardness of the water.
The reason behind this is, the minerals in hard water prevent the suds or lather formation.
Here is a table showing water hardness levels based using the dish soap test.

| Test water volume | Drop/s of soap | Water hardness in grains per gallon | Water hardness in parts per million per liter | Remarks |
| --- | --- | --- | --- | --- |
| 12 ounces | 10 | 0 to 1 | 0 to 17.1 | Very soft |
| 12 ounces | 20 | 1 to 3.5 | 17.1 to 60 | Slight hardness |
| 12 ounces | 30 | 3.5 to 7 | 60 to 120 | Medium hardness |
| 12 ounces | 40 | 7 to 10 | 120 to 180 | Hard |
| 12 ounces | 50 | 10 or higher | 180 or higher | Very hard |

Water hardness strip
Other water commercially available water hardness kits come in strips with several patches of colors.
It?s easier to use. Just fill the bottle until the line and dip the paper strip.
You will see a color change. Match the color strip against the color chart that comes with the kit. It will show you the hardness of your water in grains per gallon and parts per million.
Private lab test
If you are not confident with doing your self-tests, you can always opt for a laboratory test. The result is much more reliable and detailed.
It will show not only the level of hardness but the individual minerals present in your water. It is especially helpful for people with mineral allergies.
Although, lab testing is expensive, and you may have to wait for the results for at most a couple of days.
How Do Water Softeners Work?
There are various ways to soften water.
On a smaller scale, water can be softened by adding chemical agents like:
Borax
Ammonia
Trisodium phosphate
Soda ash or sodium carbonate (it is also known as washing soda)
Slaked lime or calcium hydroxide
But most industrial water softeners use small resin balls to remove the minerals.
The process uses the basic scientific principle of ion exchange.
The polystyrene resin balls are placed in the resin bed or tank. These small balls are charged with sodium ions which are negatively charged.
Calcium and magnesium ions in the water are positively charged. Because opposite charges attract, these ions are attracted to the resin balls.
The mineral ions stick to the resin and separate from the water. After your water is tripped of the minerals, it flows out of the tanks and out of your fixtures.
The resulting water is called soft water. It is healthier and safer.
Softening Hot And Cold Water
Softening both hot and cold water brings the same benefits.
Softened hot and cold water can both:
Prevent dermatological conditions
Prevent destruction of appliances
Prevent scale build up in sink and bathroom
Prevent stains in cutlery and dishes
Some people prefer to soften only the hot water to reduce the costs of operating the system.
If you have low water hardness, this is a practical choice.
The softened hot water will be used for bathing and washing. The cold water will be used for the toilet, sink, and others.
But you have to know that when the soft hot water is mixed with the hard cold water, it reverts to hard water.
Reasons To Soften Hard Water
While you don?t need to soften your water, there are various good reasons why it is recommended.
Prevents scale build-up – Hard water often leaves scales on your fixtures, faucets, bathroom tiles, and sink. Scales are mineral deposits that adhere and collect. They appear flaky, and their color range from white to brown.
Prevents stains on dishes – The minerals in hard water can also stains or spots on dishes, sinks, and bathrooms. Making these look dirty and old.
Longer life of appliances – Hard water can shorten the life of home appliances, especially water heaters. If the mineral content of the water is too high, it can even destroy them.
Prevents soapy films in the bathroom – The mineral contents of hard water separate the sodium from the soap, causing them to precipitate. The precipitates adhere to bathroom walls, floors, tubs, and curtains. They collect and form a soapy film or curd.
Prevents itchy and dry skin – Hard water can cause dryness and irritation in the skin.
In some cases, hard water causes pimple-out breaks, acne, eczema, and psoriasis. This happens when the particles in hard water we use in the bath are stuck in our skin pores.
The pores naturally produce oil to moisturize the skin. If they are clogged, the oil builds up under the skin and causes pimples and acne. Also, the minerals can trigger allergic reactions and worsen eczema.
Disadvantages Of Softened Water
While softened water brings a lot of benefits, it can also cause problems in your home.
Corroded metal pipes – If you are using metal or steel plumbing, water softener systems can cause corrosion. The corroded metals increase the copper and lead contents of your water.
Health benefits from added sodium – Water softener adds sodium to your water. The extra sodium can be beneficial. The body needs small amounts of sodium to control blood pressure and blood volume. It also helps the nerves and muscles to function well.
Additional waste – The resin can be regenerated repeatedly using salt or brine solution.
Regeneration means to clean it. The process involves separating and flushing out the collected mineral ions.
Resin in water softeners can last from 10-15 years, depending on care and maintenance.
This period can be cut short if you are using chlorinated water. Chlorine can shorten the life span by almost half.
If the resin is not cleaned on time, it can disintegrate and will need to be replaced.
The old resin becomes hazardous waste and cannot just be flushed out. It requires proper disposal because it is non-biodegradable and harmful to humans, plants, and soil.
Tips On Using Water Softener
Water softener systems need regular maintenance. During installation, you can have a professional show you how to use and clean it.
It is also good to read and be familiar with the user?s manual.
A well-maintained water softener has a longer life span and produces better water quality.
Here are some tips for using your water softener.
Call your local water district – Before installation, check with your local water district if your water supply is already softened at the source.
If so, then you do not need to have one installed. Too much sodium from the softening process can corrode the metal pipes increasing lead and copper contents in your water.
Also, installing an additional system can result in high levels of sodium which carries a lot of health risks.
Choose the right size of softener – Water softener systems come in several sizes. The right system for you will depend on your water output and the quality of the water.
A higher amount of water consumption and a higher level of hardness will need a bigger softener system.
It is also good to note that the higher the hardness level, the more it will cost to operate a water softener.
Take advantage of hardness minerals – Water softener systems can cause problems with metal pipes.
But there is a way around this if you plan on installing a water softener. It is much cheaper than having to re-pipe your entire house.
After installation, let the hard water run for at least a month. It allows the minerals to stick and form a layer of coating on the inside of the pipes.
It lowers the possibility of corrosion.
Follow the manual when cleaning – When cleaning and regenerating your water softener, follow the manual to a tee.Use the right amount of salt and potassium chloride.
Backwashing, regeneration, and filter replacement should be done on time.
Backwashing involves flushing out debris and sediment from the resin, which can clog the system.
Regeneration is cleaning the resin tank of the calcium and magnesium deposits.
Limit amount of soft water output – To improve sot-effectivity, limit your soft water consumption.
For the outside of the house, you do not need to soften them. Watering your garden plants and law with hard water is better.
The minerals in the water can make the soil healthier and serve as food for your plants.
Conclusion
Softening hot and cold water is doable. The choice is entirely up to you.
If you want to be more cost-effective, try limiting your water output or softening only essential water.