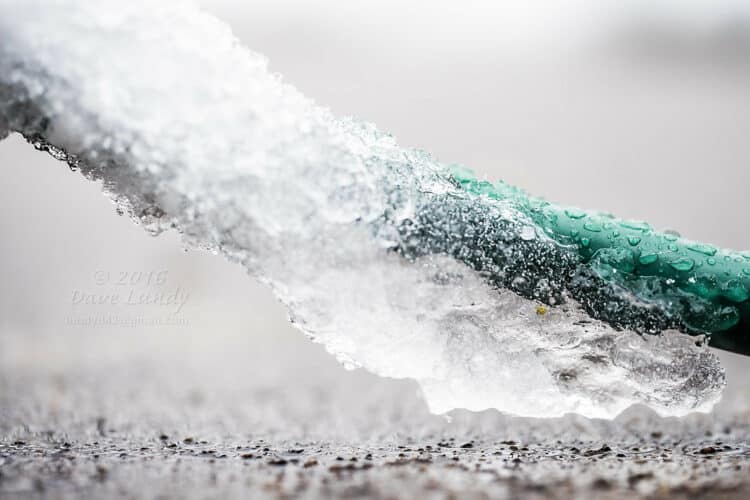 Your regular outdoor extension cord is excellent in summer. But in winter, the same extension cord will freeze and grow stiff when the temperature descent to sub-zero before splitting or cracking.
Is there a replacement of the extension cord on my snowblower? While others may inform you otherwise, you will not find a replacement for an outdoor winter extension cord.
Instead, you should pick an extension cord perfect for the cold weather.
Why cold weather extension cords are essential
Standard outdoor power cords are not right for winter. And make it nearly impossible to maneuver the snowblower when the power cords are that stiff and are even dangerous if it exposes the wiring.
Extension cords made for the cold weather have heavy insulation, making them safe and easy to control. The insulation also protects them from sub-zero temperatures and moisture.
The design of the cords allows them to maintain flexibility even in temperatures below -67F. And you can effortlessly maneuver them whenever you use your snowblower.
Sizing a winter extension cord
It is not easy finding the correct size extension cord. And you probably have numerous questions on sizing up the excellent extension cord. When sizing up the extension cord, you need to know the length of the extension cord needs to be and the number of amps you require to power your machine.
1. Calculating power, volts, and amps
The regular outlet can provide up to 120V in the U.S, and there is a limited amount of power you can draw from your home circuit. The typical amount of electric power for most homes is 20amps, and you risk tripping your breaker box if you load your electrical circuit with other devices, more so if you are using 15 amps equipment.
If your equipment is an electric snowblower, then the power uses amps for rating, for instance, a 12A snowblower. The cord you pick should be able to handle the power rated on your equipment. Although it is not a must for the numbers to have an identical match, it should at least be close.
2. The right gauge for your extension cord
The amount of power your cord can handle relates to how thick the copper wire in the wire casing is. The wire gauge (GA) number defines the thickness of the copper wire.
14 GA cord is perfect for light or medium-duty applications as it can only handle as much as 10A for a 100feet (30.48 meters) extension cord. These kinds of extension cords are not right for snowblowers. And a 12GA extension cord will do a better job.
12 GA cord is excellent for heavy-duty applications as it can handle as much as 10 to 15A for extension cords 100feet (30.48 meters) long. However, if it is an ordinary extension cord, then it will still freeze- a cold-weather rated extension cord is the correct type to choose.
3. The right length for the extension cord
An extension cord that is too long will make you lose power. While an extension cord that's too short will require numerous connections to the outlet, and that will make you lose electric power as well.
The cord you select should be long enough for you to reach the other end of your sidewalk or driveway while still upholding the minimum power the snowblower needs. The further the cord goes, the more the power reduces (voltage drop).
A voltage drop is a result of the natural resistance that electricity faces as it travels down the cord. For instance, an extension cord that is 25 feet (7.62 meters) long will have a smaller voltage drop than a 100 feet (30.48 meters) long extension cord. That is when both extension cords have a 12GA.
The perfect cord should be the length you need. The best way to control longer extension cords is by holding it off the ground. However, most outdoor extension cords have bright colors to make them stand out and easy to see.
Keep warm
The highlighted steps are an excellent guide for you to choose an extension cord that suits your needs. These tips can make the task of shopping for a winter extension cord all the merrier.
By following them, you can get a cord that is suitably flexible in below-freezing temperatures, safely insulated, and durable. A winter extension cord is a correct way to go.
Still, remember to protect yourself from the weather as well by keeping warm. Winter gear will come in handy in ensuring that you stay warm and insulate yourself when working with your snowblower.