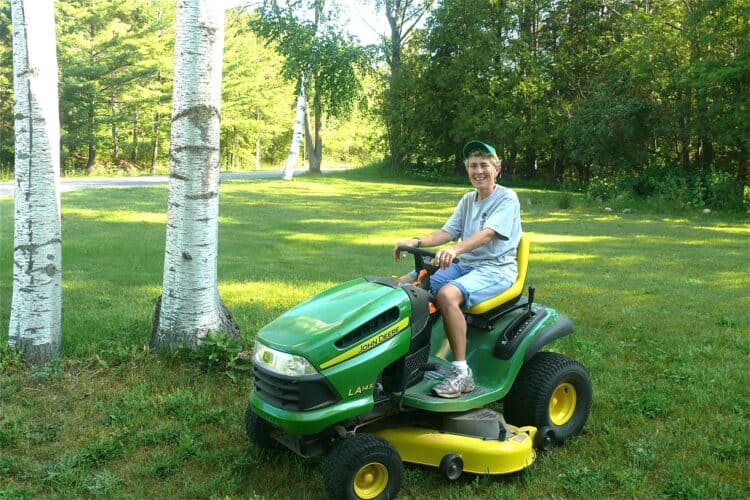 You welcome the prospect of winter and what joy it brings, but you are dreading one thing that irks you to the highest degree: cleaning that pesky snow on your driveway.
You already have a trusty snowblower that you use to combat the irksome snow, but it takes a toll on your frostbitten body and hardly gets the job done. You need something more powerful that would not be strenuous enough to use.
You already have a garden tractor on standby that has a strong engine, which has no use in the cold season. Why turn it into something that takes away the snow from your driveway, which would not pose any difficulty for you whatsoever. You will get to adore the versatility of your sturdy tractor and relish the whole snow removal process with no physical discomfort.
Installing the Right Attachment to Your Tractor
Your snowblower-pushing days are over since the tractor will do the difficult work for you. What you need to do is check on the tractor user manual for the tractor attachments since it will depend on the tractor's compatibility.
Blades for Snow Plowing
There is a collection of different snowplows that you can mount on the tractor, and plow blades are the best option. They can get close to the surface as the snow blowers do but can clean much better.
There are available plows for many vehicles that you can also use for snow-clearing: for trucks, SUVs, ATVs, and even for the snowblower that you own.
Snow Cabs for Protection
Since you now have a tractor that does the hard work of snow-removal, you need to protect yourself from the harsh winter conditions while sitting down in the tractor seat.
Shield yourself from the cold onslaught of winter with a snow cab, which will make your snowplowing chore a comfortable one.
Installing Chains for your Tires
When doing the arduous task of snowplowing, you need to fasten chains to your tires for more effective traction from slippery surfaces.
Other vehicles will need tire chains to run on icy roads. Your garden tractor has a powerful rear-wheel drive for load-pushing or pulling, so for added traction, you need to fasten chains on the wheels.
Weights for the Wheels
You might think that chains and a strong rear-wheel drive are enough to keep the tires steadfastly on the slippery ground, but you also need to put weights on the tires for a stronger surface grip. It is fastened to the tires at the rear to add back-end weight for the tractor to keep it more firmly established on the ground.
In case a blizzard comes or any other dangerous snowy environment, the chains, and weights will help you a great deal.