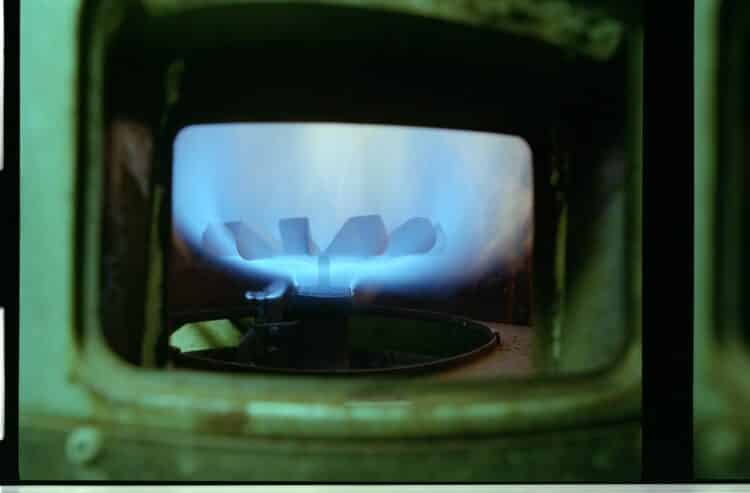 Gas water heaters use something called a pilot light. It is a tiny flame that keeps burning in your water heater. You may have to turn off your water heater for one reason or another. When you do, the pilot light goes off with it. Lighting a hot water heater pilot light is some all gas water heater owners should learn to do.
Read here to learn more about lighting a hot water heater pilot light the safe and easy way. In most cases, you won't need the help of a professional.
To turn on gas water heater systems, here's what you should do.
Ensure It Is Safe
Before striking any flame, suck in a deep breath of air through your nose. Take a note of what you smell. Does the air smell clean. Or is there a whiff of gas or something that smells like rotten eggs?
If you smell a suspicious odor, that could be gas escaping. Lighting any flame is dangerous. It could cause an explosion.
To ensure that you are safe:
Turn off the gas
Properly vent the room
Leave the room for about an hour
Turn on the gas when you return
Wait a few minutes

Ten or more minutes is suitable.

Take another deep breath.

If that odor is still in the air, you need to call in a professional gas technician to look at it. Leave the room until you get the all-clear.
How To Relight A Pilot Light
It is a good idea to consult the manual of your water heater. Read the instructions on how to relight your pilot before doing anything.
If you do not have these instructions, this instruction guide should be enough to get you there.
Turn On The Gas
When you switch the gas back on, you may need to wait a few minutes for the air to leave the line.
Set The Temperature Dial
Turn the dial to the lowest setting. You must also keep the unit on. It is the only way to turn your water heater system's pilot light on.
The Access Panel
Find the location of your water heater access panel. If you notice a second panel within the first panel, it is there for safety. That second panel protects the pilot.
Not all systems have this feature. If yours has this panel, you need to remove it too.
Most access panels are at the base of a gas valve. Other water heaters have a gap instead of a panel.
The gap should also be at the base of your gas valve.
At this point, you should be able to see the burner for the pilot light. If it is too dark to see, get a flashlight. Follow the gas tubes to the burner. They will lead you to the burner. There should be two of them.
Keep Your Eye On The Burner
As you watch the burner, move the gas dial to where it says 'pilot'. Push the dial down and keep pressing it to encourage gas flow to turn on the pilot.
Your unit may not have a dial. It may have a button. If a button is what you have, push it down and keep pressing.
These steps apply to both older model and newer model gas water heaters.
Light The Pilot On Older Model Gas Water Heater
To reignite water heater pilot lights on these models, you need a fireplace match. If you do not have fireplace matches, use a grill igniter.
How To Light A Gas Hot Water System (Newer Model)
The process to light a water heater flame on a newer model is like an older model. There are one key difference.
The Igniter Button

Older models do not have a button. If you have a button to light the flame, you do not need a fireplace match. You also do not need a grill igniter to turn the pilot light on.
Find and press down the pilot button.
To see the flame ignite, look through the small glass window. You can only find these windows on the new models. You should see the pilot catch the flame.
Ignite Pilot On New And Old Models
By now, the pilot should be lit. If it isn't, keep trying. Keep pressing the button. If you have a dial or knob, keeping them turned in the right direction. Release your hold after twenty seconds or so. If you are not lucky, try again.
Sometimes it takes a few moments for the flame to hold. If the flame holds, set the access panel back in place. If you do not see a flame, or the flame won't hold, something else could be wrong.
You Ran Out Of Gas
If that is the case, you only need to refill the gas. To do that, the water supply and control valves of your heater should be off.
Wash Or Replace The Filter
The filter could be dirty or damaged. A dirty or damaged filter reduces the life span of your water heater.
It Could Be The Thermocouple
The thermocouple is a kind of temperature sensor. If it is damaged or dusty, it cannot do its job. You either need to clean or replace it.
You can do both these jobs yourself.
Frequently Asked Questions
Is It Safe To Relight A Pilot
The pilot light on your gas water heater should always be on. If it goes out, relighting it is perfectly safe.
Why Do I Have A Low Pilot Light Flame?
There are several reasons why this could happen.
The thermocouple could need cleaning, repairing, or replacing.
Low gas volume
Blockage in the gas line

Buildup of dirt or lint on the inlet screen.
Is There A Pilot Light On An Electric Water Heater?
Electric water heater systems have no pilot lights.
Is It Dangerous If My Pilot Light Goes Out?
With the pilot light off, gas continues flowing. The leaking gas creates a safety hazard. If your pilot light goes out, turn off the gas to your water heater.
You can tell the pilot is out if you have no hot water.
What Should I Do If I Smell Gas After Lighting Pilot?
Turn the gas off
Vent the room
Leave for an hour
Turn the gas back on
If the smell of gas remains, you need to contact a certified technician.
Conclusion
There may be several reasons your pilot light goes out. But the process to reignite them is pretty simple. Unless you encounter some type of problem, you should be able to get the pilot going yourself.