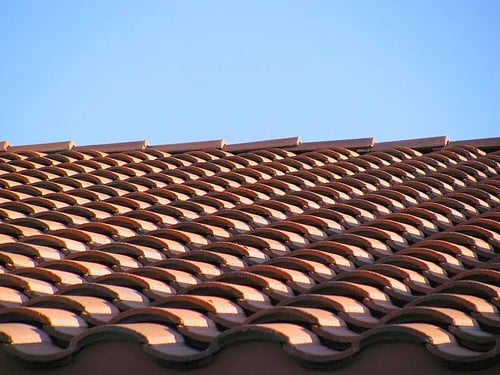 In this digital age, it is not hard to find a roofer. The internet makes it easy. What's difficult is how to find a roofer that is right for your project. Directories of potential roofers are a click away. The problem is that:
Anyone can build a website.
Anyone can pay to advertise.
Anyone can claim to be the best at what they do.
Anyone can write a review.
Since it is so easy, many scammers slip in among good roofing company names. It becomes hard to separate reliable roofing contractors from the fly-by-nighters.
Because of this, homeowners have trouble finding reputable roofing contractors. No one wants to make that kind of mistake. The consequences could be dire and cost a lot of money.
But we are here to show you how to select a roofer you can trust near you.
How to Pick a Roofing Contractor.
Roof repair and replacements are complex jobs. Plus, they cost a lot of money. You do not want to trust such an important fixture in your home with just anyone. Asking the right questions is the best way to find a roofer you can trust.
Below are questions homeowners can ask when looking for reputable roofing contractors.
Who are the Reputable Roofing Contractors in My Area?
It is never a wise idea to hire the first name you come across. You do not want to accept the lowest bidder to save money either. As with most products and services, it is better to shop around. Shopping around makes finding the best value for your money possible.
Contact friends, family, and community members who have had work done on their roofs. Get their opinion on the contractors they used and whether they would hire them again. Go as far as taking advice from your local hardware store.
Still, do not take anyone's word for it. Do some independent research into the contractor names they suggested. Because what works for someone else might not work for you.
Your investigation should not stop there.
Who Will Do the Job for You?
Roofers fall under two categories. There are Independent contractors. Then there are Roofing companies who hire and work with their own people. Both these options have upsides and downsides. Hence the reason you want to find out which one of the two you should hire.
Working with an Independent Contractor
Independent contractors either work for themselves, or larger roofing contractors outsource their help. These are some of the things you need to know about working with an independent contractor.
Independent contractors may take a longer time to finish complex projects. They might be better suited for small-scale, less urgent roof repairs. Ask for a timeline of how long roof repair or replacement may take to complete.
Find out as much as you can about their history and experience. Independent contractors may specialize in particular roofing materials. Those skills may not suit the type of roof you have or want.
Hiring independent contractors come with risks. Do not trust a roofer who has no license or insurance. You want to ensure independent contractors have both. A roofing company may outsource the independent contractors. Find out if the company that did the hiring covers their insurance. But, we will deal with the whys in greater detail under a different heading.
Do They Offer Any Warranties
Learn whether they have a warranty on the materials they use and the work they do for you. If another roofing company hired them, find out if the contract covers warranties.
One upside of working with an independent contractor is the crew does not change. The same people work with you for the length of the project. It is easier to get answers to questions you may have and get problems fixed.
Following these methods may prove that independent candidates are reputable roofing contractors.
Working with a Roofing Company.
Smaller owner-operated roofing contractors care about the quality of their work. These companies rely on a good reputation.
They have a steady, reliable crew to work with and do not outsource their jobs.
They are more likely to give discounts.
They may grant free inspections.
May have more experience working with a range of roofing materials.
They also work fast so are better for large projects.
The law requires that roofing companies have insurance for their workers. Having insurance means that they have a valid license. A contractor cannot sign up for insurance without one. A license may be a sign that a contractor is credible.
One downside to hiring a roofing company is a change in representation. Each crew member may bring a different skill set to the team. Because of this, the foreman and crew might rotate with each project phase. It might be harder to do follow-ups and get problems fixed.
Is the contractor licensed or Registered?
The rules for getting a roofing license or registering as a roofer are not the same everywhere you go. To qualify for a roofing license in some states, you need experience, education, and to pass a trade exam. Even so, there may be roofing contractors who do not follow any of these rules.
Yes, they may have an online presence. That does not mean they have a license.
It does not mean they registered with the proper authorities. They may not have insurance. Yet, they conduct business anyway. Though under the radar. For this reason, homeowners need to be careful when hiring.
In other states, the laws are laxer. These lax laws make it easy for scammers to set up shop and steal your money. All a company may have to do is register with a construction board. No training, no testing, no experience, no education is necessary.
Homeowners should know how easy it is to get a roofing license in their area. Remember, if it is easy, anybody can get one. It means licenses are not always a sign that you found a team of reliable roofing contractors.
You want to avoid unlicensed or unregistered roofers altogether. Because, in some states, licenses do hold contractors to a certain standard. With a license, contractors may be liable for mishaps on your property. You may be able to sue them if it comes to that.
Having a license may also prove something about a contractor. It could show that they are responsible. They follow the rules. It is a sign they are willing to accept responsibility if something goes wrong with your project.
Follow these steps to learn if a roofing company has a license or has a registration number.
Ask The Roofer
Ensure that you ask the roofers for yourself. Do not accept dodgy answers. Every roofer should give you proof of license or registration without hassle. Anything else could be a bad sign.
Call The City
Follow up your questioning the roofer by calling the city. Doing so will let you know whether they are honest. The relevant authorities will inform you if the license exists or are current. They may also be able to tell you if the companies you found are reputable roofing contractors.
But, finding a roofer who has a license only tells part of a whole story. The same goes for registered roofers. Having a license or proof of registration is not a sure sign of the credibility of a contractor.
Is The Roofing Contractor Insured?
Reliable roofing contractors have insurance which is good form. They have insurance for all their workers. So homeowners will not be held responsible if an accident occurs on their premises. They also should have liability insurance. Liability insurance takes care of any mishap which may occur while working for you. Say a ladder falls and smashes your window or car, for example.
Hiring a roofing company that has no insurance is dangerous. You could be liable for any problems. And several things could go wrong.
Insurance is a sign of responsibility and maturity. Not having insurance could mean that the contractors are not professionals.
Homeowners, be sure to ask for a certificate of insurance before hiring anyone. Again, reputable roofing contractors will make this information available without any issue. It is a bad idea to trust a roofing contractor who does not have insurance with your home or money.
What Do Others Have To Say?
One way we learn about products and services we have not sampled is by reading online reviews. But, it's the internet. Not everyone who uses the world wide web is trustworthy. Take every review you read with a grain of salt. Be especially wary of companies that get only high ratings. It could be a sign they write these reviews themselves. Or they pay others to do it for them.
It is better to get reviews of good roofing contractor names straight from the source. The company's business practices should be transparent and precede them. There is nothing wrong with asking the roofer for references. If they are any good, they will be happy to provide them.
3-5 former clients should be enough for you to gauge whether the contractor you are dealing with is legit. It is also in good form for a contractor to offer you site visits, videos, or pictures from past projects. If they do not offer up that information, you are within your right to ask for them as a potential client.
I want to suggest using resources like home advisor and Better Business Bureau. They provide the names of top roofing contractors. But, these have their limitations as well. Your best bet is to continue asking questions about the company you want to hire.
What Services Do They Offer?
Having some knowledge about roofing makes it harder to fall for a scam. You will be able to ask the right questions about the services offered and the materials used. Some knowledge will also equip you to understand the information roofing contractors provide. Have a conversation with potential hires. Doing so tests their knowledge and problem-solving skills.
Thus, it is wise to do your own research before arranging a meeting.
Not all roofing companies offer the same services. Be wary of independent contractors that claim to be experts in all roofing problems. Remember, independent contractors most times specialize.
While having your roof repaired or re-done, it might be a good idea to take care of other roofing issues you have. You should find a roofer who can perform those tasks as well. It will save you money and time in the end.
Roofing companies will also be able to handle a variety of roofing problems. These include guttering, siding, and window issues as well.
What Types Of Material Do They Know How to Use?
Roofing companies will have more specialty roofers who work with different materials. Asphalt roofs are inexpensive. To install an asphalt roof, a roofer does not need much experience. Other types of material need a touch of experience and training. So if you are using any of the following, your roofer should be competent.
Metal roof
Clay/slate tiles
PVC roofing with single-ply
Cedar roofing
Independent roofers claiming to specialize in every roofing type might be a scam. If you plan to hire an independent contractor, try to find one who is less versatile. One or two specialties should be enough to catch your interest.
May I Get a Quote, Please?
Your roof could blow a large hole in your wallet. If it looks like you might spend a lot of money, it may be tempting to accept the lowest price to save. Please believe that this is a bad idea. Avoid taking the first offer you get. Avoid the temptation of low bids as well. The service you receive should be worth the money you spend. Depending on what roof you have, it should be several years before you need another roof repair.
Request bids from different contractors. Make sure to examine all the offers that come your way. Narrow those down to three. After conducting thorough research, choose the best from that final group.
Most times, paying a little more money for excellent service is well worth it.
Conclusion
The internet is the fastest way to find a roofer. But it does not always provide the best sources. To find reliable roofing contractors, homeowners need to be smart. It is the only way to stay ahead of scammers.
Your roof is a necessary part of your home. Not only for the way it looks. It serves a purpose and adds property value as well. You should not trust it with just anyone. Invest in something that is going to last a long time. To do that, you need to avoid fly-by-nighters. Take your time to find reputable roofing contractors in your area.