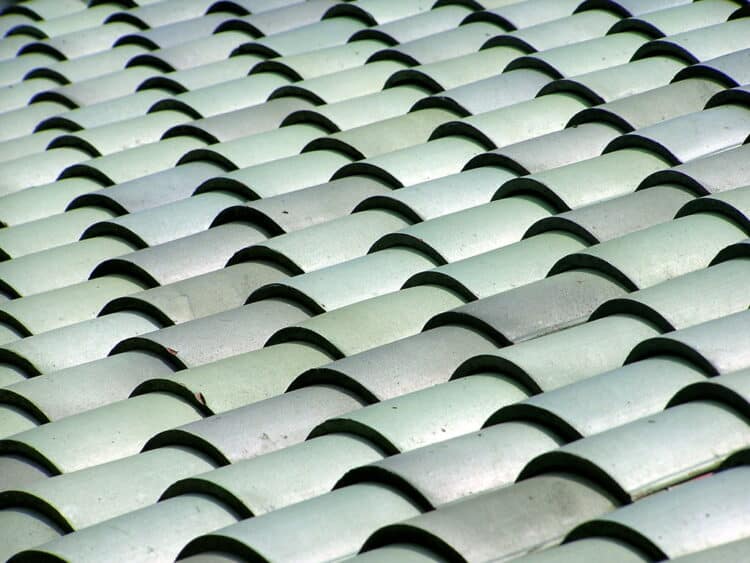 Nothing makes the curb appeal of your home pop like the right roof tile colors. It does not matter what kind of roof you have or the square footage. The right roof tile colors enhance the aesthetics of your structure.
Your roof is an essential feature in your home's design. But not only because it keeps you safe from the elements. A well-presented roof also increases the value of your property. For this reason, you need to select the right roof tile colors that make a statement.
Choosing the right colors for your roof might not be as easy as it sounds. It is not about grabbing the first one you like. There must be a method to your decision. But we understand. Not everyone can visualize roof colors that complement the design of their homes.
We are here with tips suggesting how to pick a roof color that compliments your house.
Coordination is Key
There are two ways to coordinate the color of your house with your roof tiles.
Tiles that match the color of the paint on the outside walls.

Professional Home designers consider the first method boring if not well executed. One such example is placing a dark roof against siding that is also dark, with no trimmings. Or a light roof against light siding also has this same effect.

To spruce up your dark roof and dark siding home, try adding lighter tones. Lighter tones on trimmings, eaves, and other exterior features act as accents. They bring out the character and style of your home.

Likewise, darker tones against lighter siding enhance the appearance of your walls.

Choose colors that complement or enhances your home's exterior, including landscaping.

Experts suggest mixing and matching colors. Mixing and matching provide the contrast that creates the wow factor for your home.
In the end, the choice is yours. The way you choose to coordinate your home depends on your preferences.
Siding, Trimmings, Shutters
Before you dive into color, ask yourself this question. What shade are my siding, shutters, and trimmings? Because you want to aim for well-matched house siding and roof color combinations.
The following information indicates some popular siding colors and roof tile shades that match.
Red siding goes well with:
dark gray
dark brown
Black
dark green
Green siding goes well with:
dark gray
dark brown
Black
dark green
Yellow siding goes well with:
dark gray
dark brown
Black
dark green
White siding goes well with:
Green
Brown
Red
blue
Black
Gray
Use black or gray on white siding if you want a more traditional look.
Gray siding goes well with:
dark gray
White
dark blue
Black
dark green
Beige/Tan siding goes well with:
Black
dark green
Brown
dark blue
Blended roof tiles
Brown siding goes well with:
light or dark brown tiles
green
Charcoal
Blue
black
Blue siding goes well with:
What Is A Monochromatic Roof
All the tiles on a monochromatic roof have the same hue and color. There is no variation to the shade. Because a monochromatic roof is plain, it works well on homes with patterned sidings. If your outside walls are patterned, monochromatic roofs are a better choice. The plain tiles remove the chances of patterns and colors clashing. For example, monochromatic roof and brick combinations work well together.
What Is A Blended Roof
The tiles on a Blended roof have blends of different shades all over. Roofs with color blends work well on homes with plain sidings that are either dark or light.
Using monochromatic tiles on a roof with plain sidings may have a dull finish. But blended tones create room for you to be bold with your home's design. For example, dark or light vinyl siding blends well with color combined tiles.
The Size of Your House
Deciding on dark or light tiles helps balance the way your home looks. You do not want to choose a color that dominates your structure. A color like that grabs all the attention away from the rest of your house and landscape. In other words, you may create an eyesore. One way to keep this from happening is by deciding on a roof color that suits the size of your home.
The size of your home may demand a specific look. Consider whether your home has a single-level or is it a split-level building.
On a single-level house, dark tiles can seem out of place or oppressive. You want to go for something light and airy to make your home seem more sizeable.
On the other hand, it is dark tiles that make multilevel homes seem grander than they are.
Style and Landscape
Consider your architectural style and landscaping design when choosing a roof tile color. Again, you do not want to choose tiles that create such a dramatic effect they steal all the attention. What you want to achieve is balance. A roof that complements and enhances everything about your property achieves that balance.
We cannot go through each one, but there are some general principles that you can follow.
Traditional homes should have roofs that are black or very dark mixes. Dark or black mixtures complement their stateliness.
Traditional clay tile colors suit homes with a Southwest or Floridian flair. Think of rusty reds and oranges. These colors blend well with houses that have stucco siding.
Deep forest green tiles fit best on wood-sided homes. Tiles with mixed shades of green also work well, especially in a woodsy landscape.
The best design for a seaside concept home is white sidings. Add accents of red and blue with a blue roof to highlight this color.
Sticking close to neighborhood trends is also a good idea. You never know where life may lead you. If you decide to sell your home, neighborhood trends are a good selling feature.
There is one other reason why it is necessary to stick with neighborhood trends. Your roof may have to meet building code requirements at the local level. I am talking about Cool Roof Tiles. Your house may be in an area where you must have these tiles on your roof.
Climate – dark Roof .vs. light Roof
Does a dark roof make a house hotter?
In a dark roof .vs. light roof argument, you may hear the answer is yes. But this is not because of design. Dark colors have a more dramatic effect than light colors. They can work fine for your roof. Plus, dark roof tiles go great with a light-colored exterior.
The problem with black tiles is they absorb heat. White reflects it. Depending on where you live, this is something to consider when choosing light or dark roof tiles.
But you do not need to give up on your dreams for a black or dark tiled roof yet. Darker colors indeed absorb heat. There are two ways to go about fixing this problem.
Proper Insulation and Ventilation
With proper insulation and ventilation, having a black roof in warm places is not a problem. There is a downside to this. You may overwork your AC system, and your pocket will not thank you for it. Hot summers know how to drive up the electricity bill.
Cool Roof Tiles
Cool Roof Tiles are a great way to make your home energy efficient. These tiles have properties that reflect light instead of turning it into heat. Even if you have black roof tiles, this will not change.
Your only other option is considering lighter tiles for your roof. In areas with bright sunshine, especially using bold colors adds to curb appeal. Think along the line of blue and red tones.
If you live where the temperatures are cool, dark roof tiles should be at the top of your list. The extra heat that the dark tiles absorb helps melt snow, so it drains away from your roof faster.
The takeaway here is that the best roof color for hot climates is a light roof color.
Look At Examples
Watching the successes of some and the failures of others is a great way to learn. Take a cruise through a few neighborhoods or browse pictures online. While these are both acceptable practices, I recommend relying more on the former. It is better to see a house in living color. Homes advertised on the internet or brochures sometimes go through editing to create a particular effect.
If you decide to use an internet search, here are some of the things you should look for:
Use Visualizer Tools
I mentioned in the introduction that not everyone has a knack for home design. But, that's why we have modern technology. Roof tile manufactures have visualizer tools. These tools help you see how your finished roof will look.
Some examples of visualizer tools available are:
The Gaf Virtual home remodeler
CertainTeed ColorView
Design Eye
IKO RoofViewer
Menards Design-It Roofing and Siding Visualizer
ColorCoach
These tools allow us to mix and match roof tiles with sidings, shutters, and trimmings. Use the one you like the most and have fun finding the best roof color for your house.
Experiment with Samples
A great way to imagine what will work for your house is by trying different samples. Some home improvement centers offer take-home materials for sampling.
When In Doubt, Use Neutral
Your home cannot be without a roof. If you tried to pick a roof color and remain undecided, there is nothing wrong with staying neutral. Neutral dark tones are a safe choice for many home designs and siding styles. Try colors like brown and gray. The upside to this is neutral colors never go out of style.
How to Match Roof Tiles
You may not need a roof overhaul. All you may need to do is repair or replace some damaged roof tiles. Matching your existing tiles with these replacements takes a bit of expertise. You have to do more than find the correct color.
Before choosing what you think is a matching shade, consider these factors:
Manufacturer
Not all tiles are created equal. Manufacturers of roof tiles produce their tiles using different processes. These processes affect how the tiles look and function. The first step before selecting a color for your roof tiles is to identify the manufacturer. Only then should you think about the style and color.
Style
Roof tiles have profiles that affect the way they look. Some are smooth. Some are textured. Some have elevations, and others are low. They may have different edges. But you want the tyles on your roof to look uniformed. Hence the reason style is essential. The only way to achieve uniformity is by finding replacements that match the tiles you have.
Color
You may be surprised to learn how many color variations there are in roof tiles. Some of them may have one solid shade, but others have a range of different colors. A range of colors in tiles adds interest and depth to your roof. But they are also harder to match. The best way is to identify the manufacturer. If you cannot, work with your roofing contractor to find as close a replica as possible.
Material
Manufacturers use many different materials to make roof tiles. These include concrete, slate, clay, and even plastic and rubber. Each one has its unique look, and the material affects the way the tiles function. Mixing and matching tiles made up of different materials is a bad idea. Not only does it make your roof uneven, but it also changes the quality of your roof. The tiles may not fit well together, leaving your home with weak points.
Mixing different types of tiles decreases the curb appeal of your home. It also undermines the structure of your roof.
Conclusion
You may ask, why go through all this for a roof? It is there only for shelter. Your roof is so much more than that. It is a lasting feature of your home. That's how you should think about it. Something that you have to look at and live with for a few decades.
Imagine coming home every day to a place you think is an eyesore. Nobody wants that. Every part of your house should bring you some satisfaction. You work hard.
For this reason, when choosing the color for roof tiles, you should be exact with what you want. Take your time to pick the right tiles for your roof. Why? Because roof tiles affect more than how your roof looks. They also affect how well your roof does its job of keeping your home protected.
You do not want to make a decision that you will regret.