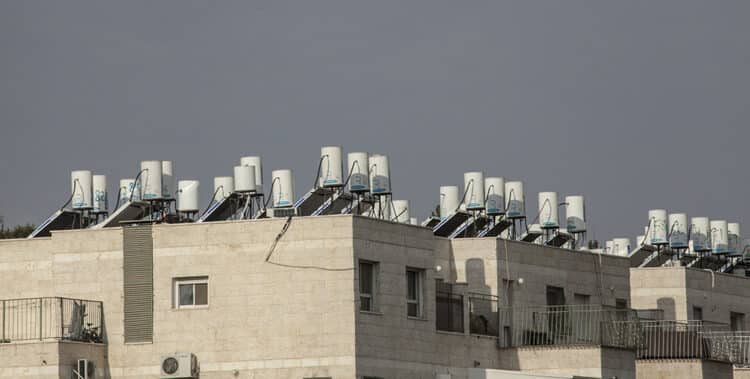 You may not think a lot about it, but imagine life without hot water. It's a simple luxury we take for granted each day.
Thanks to our trusty and ever-reliable hot water heaters, we can take a nice and comfortable shower and complete household chores without any fuss!
As long as hot water is flowing out of your faucet, there's really not much to worry about.
The thing is, to properly manage your household, it's critical to learn about the basics of the home equipment your family heavily relies on.
Having your hot water heater fail at the last minute is extremely inconvenient.
Without knowing the exact problem, you might try to jump at the first repair offer you can get. This can compromise your budget and lead to further damage to your equipment.
To keep your hot water heater up-and-running, let's begin by learning about the basics of how it works.
How do Water Heaters work?
Water heater systems rely on a power source to successfully heat water.
Water either streams through the system or is stored in a tank. Hot water will eventually flow out water fixtures such as faucets and your shower, as well as appliances such as your dishwasher and laundry machine.
How do Water Heaters get power?
Most modern water heaters are powered by gas and/or electricity.
Less common models are fueled by solar-power, fuel, or other indirect methods.
What are the different types of Water Heaters?
Hot water heating systems are classified according to their fuel source and storage type.
Let's take a closer look into the most basic types of water heaters and how they work:
1. Storage Water Heaters
Storage or tank-type water heaters have a water tank that holds a massive amount of water. These can range between 20-80 gallons, but most households have a 40 or 50-gallon tank.
The tanks are also heavily insulated with material such as polyurethane foam to prevent heat from escaping the system. A thermostat regulates the water temperature, while a pressure relief valve prevents excessive pressure within the system.
Storage hot water systems can be powered by gas and/or electricity. These fuel sources work to power-up the burner in the system.
Tank-type water heaters are further classified according to fuel source:
Gas tank water heater
Most gas-powered storage tanks are more expensive than electrical heaters, but the operation costs are much cheaper.
Conventional gas water heaters automatically ignite the system's burner when the temperature gets too cold. The air intake valve uses gases to start a flame that will begin heating the water.
Combustion gases move from below the unit until it exits through an exhaust pipe.
Cold water travels down to the bottom of the unit to be heated by the burner. It flows up again and exits water fixtures as hot water.
Electric tank water heater
When the internal thermostat detects the system's temperature to be below the pre-set requirement, an electrical current will power up the water heater to 100 to 140 degrees Fahrenheit.
Electrical energy will be converted to heat energy using the conductive elements in the machine.
A conventional electric tank can keep tank water hot for a few days, even during a power outage.
2. Tankless Water Heaters
Unlike storage water heaters, tankless hot water heaters will transfer heat to cold water as it passes through the system.
Opening a hot water tap will automatically allow a sensor to detect water movement. This will ignite the fuel source to convert into heat energy.
Since there is no storage tank to regulate, tankless models are more energy-efficient and budget-friendly.
Many tankless water heater systems will have an internal recirculation pump that allows hot water to instantly be pumped through pipelines on a schedule.
With an unlimited supply of hot water, going with a tankless model is the best option for large families. Tankless systems also last twice as long as tank-type heaters.
The downside is that tankless water heaters are more expensive and costly to install and repair.
Tankless water heaters are further classified according to fuel source:
Tankless Gas water heater
No storage gas water heaters use either natural gas or propane.
A sensor detects cold water passes as it passes through the system. A gas-fired burner is activated, and cold water is heated to the pre-set temperature.
Hot water flows directly out through the water fixture or appliance.
For tankless gas heaters, condensing technology makes the process more energy-efficient. Condensing technology converts combustion gases from the exhaust pipe to usable heat.
Tankless electric water heater
This system works like a gas-powered tankless water heater. The only difference is that the heating element is powered by electricity.
Alternative Water Heater Power and Fuel Sources
While gas and electric water heaters are the most common power sources, other alternative methods can be equally convenient.
These can include solar-power, indirect, fuel oil, and heat coil.
Some convenient water heaters include:
1. Indirect Water Heater
This alternative method efficiently uses heat produced by a hydronic boiler.
Hot water from the boiler flows through a heating coil and heats cold water in a storage tank.
2. Point-of-use Water Heater
Point-of-use is a direct water heater system.
It's a convenient and compact model that deliver hot water immediately to a specific location. It's installed near the water outlet it'll be heating, such as a shower or kitchen sink.
This type of heater is extremely energy and cost-efficient. It can also last up to 20 years when properly maintained.
Most point-of-use units are powered by electricity.
3. Heat Pump
Heat pumps are the most sustainable and energy-efficient water heater option. These systems effectively transfer heat from the environment to a water storage tank.
Air-source heat pumps gather heat from the surrounding atmosphere. These may not be the best option for extremely cold climates.
Geothermal heat pumps transfer heat from the ground to the water tank. This results in extremely low operating costs. The geothermal heat pump system also takes advantage of heat from the ground to be used in cold climates.
Conclusion
Water heater systems are often taken for granted.
Take advantage of this knowledge to properly maintain your household.
Understanding the basics of how water heaters are powered will help you figure out how to make the most of your home's comfort, convenience, and efficiency.