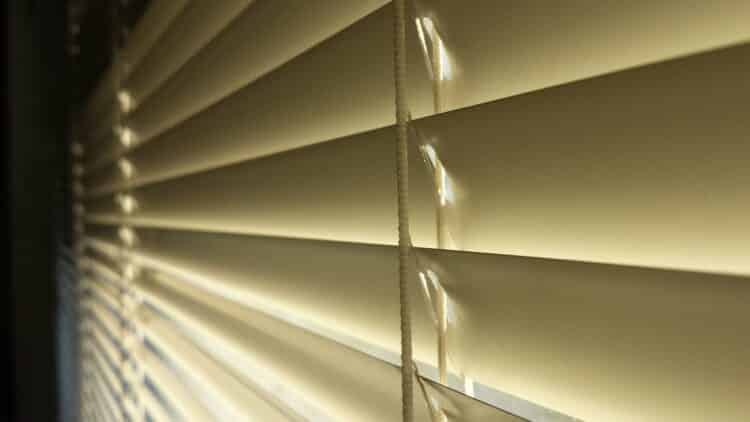 Whether you are preparing for a hurricane, storm, or high winds, you need correctly installed shutters to offer protection to your windows and doors. These offer the best protection against damage.
That's because shutters prevent flying debris from breaking your windows or getting into your home, causing more damage. But how do you know which are the best DIY functional shutters for your doors and windows?
Here is a complete guide to help you choose one that best suits your home.
Types of DIY functional shutters
When picking shutters, you can choose between two types. That is removable and permanent shutters.
Both vary significantly from how you install them to the cost and levels of functionality. Now, let's take a look at each closely.
Removable shutters
If you are looking for a more economical solution, this panel or shutter will suit your needs. Usually, they are inexpensive but still durable for most doors and windows.
Plus, you can easily install removable shutters and remove them once they are no longer necessary. Additionally, you need to pay attention to how you install them.
For the first use, you cut the shutters to an appropriate size and then set the bolts. Ensure that you firmly attach them to the house to make them more useful.
As a rule of thumb, always screw (or bolt) your removable shutters to the framing. If you are unsure of where the structure is, use a stud finder on the interior wall to locate it.
Plus, keep in mind that nails don't work well with these kinds of shutters since they easily damage the siding and won't hold the shutters in place adequately.
While installing the shutters, remember to cover your vents and skylights for adequate protection. Here are some designs you can look at for this type of shutters;
Temporary plywood shutters
These shutters are quite inexpensive. While installing it, you should use a minimum of 5/8-in. Plywood.
Also, ensure that the shutters overlap your windows by no less than 5-in. and that you bolt the shutters at every eight to twelve inches into the window frames. That's the recommendation by FEMA.
However, if you have a two (or more) story home, it may not be a perfect choice. That's because you will have a hard time installing it on the 2nd (or higher) story windows and other openings.
Also, you may have to repair the siding after removing these shutters. That is, unless you are ok with the screw holes the shutters leave behind.
Fabric shield panels
What makes these panels so great is the durable and strong material used in making them- PVC coated fabric.
Additionally, you may get some light through it. That's why you should prepare to pay no less than $1100 if you have a tiny house (that is, a single large door with ten average windows).
Additionally, it's easy to install these panels. Once you cut the fabric to size, you can install the grommets.
Then fasten the panels using wing nuts or permanent bolts.
Aluminum shutters
These corrugated panels are usually one foot wide and cost at least $1125 for a small home. However, you can easily handle the sections you can mount into the bottom or top tracks (permanently installed) or side mount it.
If you feel the tracks look out of place with your home's color, you can paint it to match. Also, you can use built out tracks to span your trim or window sills.
Polycarbonate corrugated shutters
These shutters are similar to aluminum shutters in that. You can install them on your bottom or top tracks. That's because it comes in narrow sections as well.
Polycarbonate corrugated shutters are popular for a couple of reasons. Firstly, it's evident (like your windows), so you don't have to worry about the room growing dark after installation.
Secondly, you can get them in various sizes depending on the size of your windows. And lastly, you can easily handle them since they are light.
The total buying cost for a small house is $1800.
Polycarbonate shutters
If you like the benefits of polycarbonate (transparent), but the corrugated types are too costly for you, this type will do. It costs about half the amount you will pay for the polycarbonate corrugated shutters for the same size home.
Apart from being transparent and letting in enough light, you should consider this type of shutter because of its UV resistance. That feature prevents your panels from turning color because of exposure to the sun.
Lastly, these panels come in 4-ft x 8-ft sizes.
Polypropylene panels
These panels come in the same size as polycarbonate shutters but without the benefit of being super clear or see-me-through (you get only about 70 percent of light through).
Plus, they are lighter than 5/8-in. Plywood shutters weighing only a quarter their weight. However, polypropene is equally durable and strong.
Additionally, these panels are affordable and cost no more than $700 for a small house. Now, let's move on to the second type of shutters.
Permanent shutters and screens
These types of shutters are usually costlier than removable ones. But you may find them more convenient since you only have to install them once.
Popular designs include:
Bahama shutters
These shutters are less costly than other permanent types (like roll downs) but are just as effective. Most people choose these because of how appealing they are.
You can choose from a variety of colors and quickly get one that matches your home. Besides, it's easy to install Bahama shutters.
For installation, you bolt the hinges to the window framing either on the side (colonial) or right above your window (Bahama).
The only downside is these shutters were specifically made for windows. Also, you need to check if it is code approved in your local area.
Stainless steel mesh screening
You can get these screens for both your windows and doors. For installation, permanently mount it at the opening.
What makes this a popular choice is how similar it is to your regular window (or door) screen. Plus, it lets air in as well as natural light.
Additionally, it offers more security since it's almost impossible to break through it. However, it's quite costly, and you can pay an average of $35 for every square foot.
Also, installing it may be more complicated than it first appears (especially if you have out swinging doors) since you have to space it 3-in away from glass because of its flexibility.
Roll down shutters
These shutters are great for a number of reasons. For one, it's pretty straightforward to install it. All you need to do is bolt the track and housing to the framing.
When you do not use it, you can close the shutters inside the housing and hide them from view. Additionally, you can use a battery backed-up electric motor to automate closing the shutters when out of use.
However, roll down shutters do not let inadequate light. Also, they are quite costly, ranging from $26 to $40 for every square foot.
Final thoughts
Shutters offer outstanding protection in severe weather. However, it's not always an easy task choosing one that works for you. But with this guide, you can compare the most popular storm shutters and find the one that best suits your home.