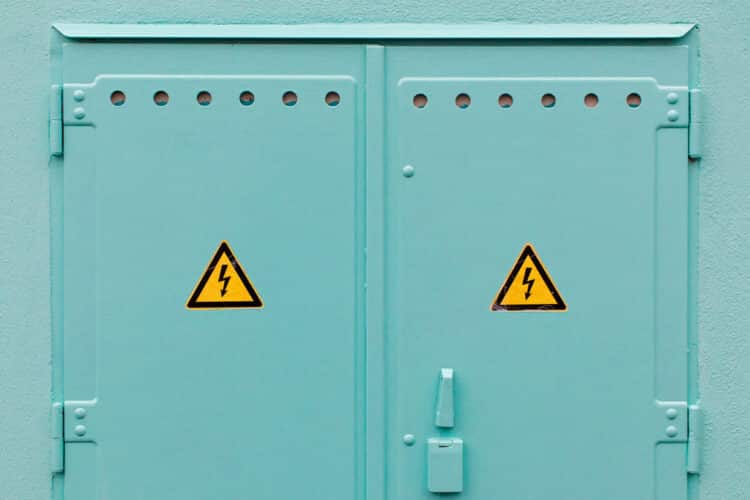 You may hear about generator and alternator systems. Some of you may think that these two work the same. But, that is not the case.
Alternator and generator systems both provide electricity. But, they still differ from each other.
What's the difference between alternator and generator
A generator refers to a mechanical machine. It works by turning mechanical power to both AC and/or DC electric alternator. Alternators are a machine that produces an AC alternator generator from mechanical energy.
An electric alternator is more efficient than a generator. Also, the latter produces lesser output than the former.
When it comes to energy conservation, alternators work well than generators. Alternators can save more energy as it uses only enough amount of power. But, generators consume all the energy, that's why they save lesser power.
Compared to generators, an alternator has a stationary magnetic field. You can see this feature inside the alternator's stator. But, generators feature rotating armature while alternators have fixed armature.
Choosing the right alternator
Do you know how to select the right alternator? What are the factors that may affect your decision?
You use your vehicle almost every day. That's why you need to give it an efficient alternator. If you will install an undersized alternator in your vehicle, it will give you a lot of trouble.
To find the right alternator, the first thing to do is to determine the electrical load of your vehicle. You may use an ammeter to have an accurate measurement of your car's electrical load.
Before you use an ammeter, make sure to charge your car battery and turn off its engine. After that, you can now join the ammeter to the ground terminal of your car's battery.
Note the amperage draw of each component while turning it on and off. The next thing you need to do is to find the sum of the entire ammeter readings. The sum should be less than 50 percent of your alternator output.
In case you don't have an ammeter, you may use the accessory fuses to get the electrical load. But, this won't give you accurate results. When using accessory fuses, the highest component draw is quite lower than the amp rating. But you can still get an estimated computation of your car's electrical load.
You can't find the right alternator by just knowing your vehicle's electrical load. There are still a lot of things to consider.
First, make sure not to opt with an alternator that has too much amperage. Amperage refers to the alternator's total capacity. There's a higher chance for you to buy an alternator with too much electrical capacity.
The second is to know the alternator voltage. You can find two types of alternator voltage in the market: 400V and 230V base voltage.
So, make sure to purchase an alternator that has the right voltage. Also, there are available alternators with low voltage. But, most of them are more expensive and hard to find.
Third, determine what type of voltage regulator you need. Voltage regulators are essential. It gives you a stable current flow. The stable current keeps your appliances and electronic equipment damage-free.
There are different types of regulators. These include Digital Voltage Regulator, Automatic Voltage regulator, and capacitor and compound regulators.
Lastly, consider the alternator power. This factor will depend on the engine power. For example, you need to connect a 5KVA engine to an alternator with the same or more power.
Also, you need to avoid alternators with large power differences. If you choose an alternator that is too small for your engine, it will cause a fire. If you will opt for larger alternator power, you are just wasting your money.
How to convert generator to alternator
Your vehicle should have a negative ground if you plan to convert a generator to an alternator. This is because a positive ground state hinders an alternator to do its work.
Converting generators to alternators requires a few simple steps.
First, make sure to turn off your car's engine. Ensure that positive and negative terminals are both disconnected. Join the cable connected to the starter to the battery's positive terminal. Make sure to do this step under positive to negative conversion. Do not touch the negative terminal as it may cause electrical and circuit accidents.
Get the ammeter by removing the dashboard cover. Use a screwdriver to switch the wire positions. This time, you can now connect the positive to the negative terminal. Do the same to the positive terminal.
Do not forget to take away the revolution counter from the dashboard. Mark the place where you remove the tachometer. Use the other tachometer to connecting all the wires removed in that space.
The ignition coil can give you much energy by reversing its connections. It has two terminals named Contact Breaker (CB) and Switch (SW). So, it wouldn't be hard for you to locate each terminal.
Use a wrench and screwdriver to remove the generator in its place. Remember, the engine's bracket is longer than an alternator. So, you need to use a metal tube of the same length as the bracket. This will keep the alternator in place.
Use bolts to attach the metal tube and alternator. You can now connect the wires of the alternator just like how you do it with the generator. Replace the generator's belt since alternators have smaller pulleys.
Before reconnecting the car battery's negative terminal, ensure that connections are off. After that, you can now turn it on to check if everything is working.
Why does my generator not produce electricity
These days, most generators have a high automation degree. Adding this with complex control circuits, generators are more likely to malfunction.
One problem you may encounter with generators is a lack of electricity. This is annoying, especially if you are using it as an alternator for off-grid power. Some generators do not produce electricity although they are running. What would be the possible reason behind this?
After you run a generator, it will reach its most rotational speed. It will also cause an increase in its voltage regulator. When this happens, the unit will have little to no voltage power. This is the main reason your generator does not produce electricity.
Generator vs. alternator aircraft
Aircraft need electrical power of any form to function. Electrical power is a necessity to operate an aircraft's navigation system. For some aircraft, their electrical system includes either a generator, alternator, or battery.
There are lots of reasons why aircraft should have a generator or alternator. One of these is that pilots do not want to start their engines through hand propping. Hand starting the aircraft engine could be dangerous, especially during the rainy season.
The generator aircraft
An aircraft powered by a generator is quite hard to operate. It can produce enough amount of power when its rotational speed is at a minimum. Also, operating the engine a little bit faster could help you to keep its battery charged. Generators are also heavier compared to alternators.
The alternator aircraft
These days, most aircraft feature an alternator to produce power. Unlike generators, alternators can create enough power even at a low rotational speed. It is way lighter than generators but can produce lower revolutions. This does not only increase the aircraft's useful load, but also its work efficiency.
How to keep your diesel generator alternator functioning
Your diesel generator has an alternator inside it. It works by producing electrical energy from the engine's mechanical energy. Thus, an alternator is an essential part of your diesel generator.
Bad diesel generator alternator symptoms
The alternator may be responsible when your diesel generator malfunction. Different factors may contribute to your malfunctioning alternator. These include short circuits, condensation, and overheating. To lengthen the life of the alternator of your generator, make sure to check it regularly.
Diesel generator's maintenance
Regular maintenance can keep your alternator from possible problems. You should perform a regular checkup on your alternator's parts. These include its bearings, winding, and more. You may consult a technician for the best maintenance for your alternator.
Air-powered alternator
An air-powered alternator uses compressed air to function. It is prominent in situations without electricity but has available compressed air. It also needs a power inverter alternator to keep its battery charged. An alternator power inverter can help with communication and sensory systems.
What type of alternator do I need
One advantage of alternator vs. generator is that it can produce lots of AC power. That's why it is very popular for commercial uses.
Like generators, alternators have also different types. They are classified depending on their designs and applications.
The following are the five common types of alternators:
Radio alternators
Brushless alternators
Marine alternators
Diesel-electric locomotive alternators
Automotive alternators
What kind of battery does a generator use
A generator produces electrical power with the help of batteries. The size of a generator's battery varies depending on the unit's size. For example, if you buy a 17.5 kW portable generator, you can expect that its battery is slightly small. If a battery fails, your generator set will also fail.
The role of a battery to your generator
During a power outage, the generator engine still works using the generator's batteries. Despite the configuration and setup of your generator unit, batteries are beneficial. A generator's battery can power up small motors and ancillary panes. In case the redundant battery powers the enclosure, the initial battery will work as a backup.
Different types of batteries for your generators
Lead-acid is the standard battery popular among all generator units. You can find two battery types on the market. The first one is the conventional type of battery. This battery contains cells with caps used for testing and filling electrolytes. The second one is the maintenance-free type of battery. Many call this a "sealed battery." Unfortunately, you cannot monitor the battery's gravity or even add electrolytes.
Difference between battery and generator
Generators are not the best option you may consider when there is a power interruption in your area.
Most agencies are using generators as a preparation for a possible power outage. This may be mainly because it has a cheaper upfront cost. But, are generators better than batteries? What are the qualities that these two apart?
How generators work
As mentioned earlier, generators produce electrical power from mechanical power. This is possible with the help of magnets, conductors, turbines, and fossil fuels.
The pressure produced by fossil fuels allows the turbine to rotate. As the turbine rotates, the conductor you can find in a magnetic field will start to spin. As the conductor is turning, an electric current will start to produce. The conversion of mechanical energy to electric power is known as electromagnetic induction.
The electric current produced by the generator can power up your devices. But, if there is not enough fuel, the generator will stop producing current.
How batteries work
As mentioned, generators need fuel to work. But, this is a different scenario with batteries. Batteries do not need any type of fuel to generate current. Instead, they use electrons to produce electricity and power up your appliances.
The batteries feature negative (anode) and positive (cathode) ends. These two ends have electrons. The middle part of a battery has an electrolyte. It handles blocking the electrons to move outside the battery. That's why you will notice that batteries don't run out of charge. If successfully connected to the circuit, a battery will start to produce power.
If the electrons of the negative ends move toward the positive, recharge the battery. You may use solar panels to charge your batteries.
Conclusion
To sum it up, both alternators and generators work in producing electric current. But each of them has different ways to produce power. Remember, a generator can generate AC and DC power while an alternator can only make AC.