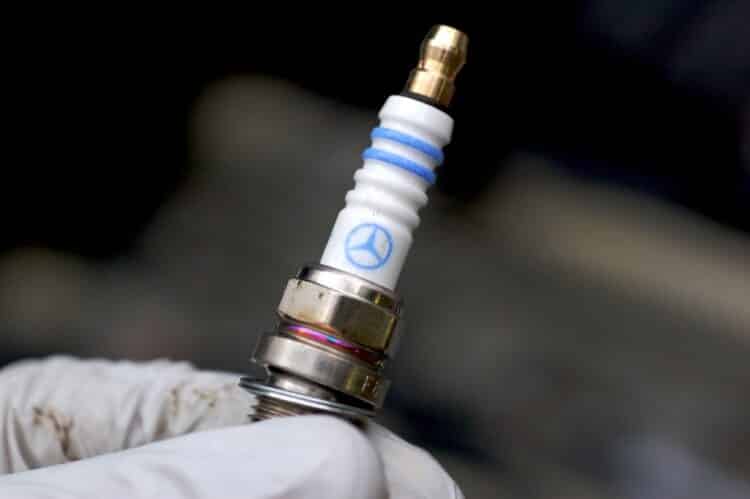 It is an awful inconvenience when you need to use it, but your generator won't start. Yet, we should expect from time to time that mechanical equipment will fail us. The best we can do is try to determine what is wrong and how to fix it. That's why you are here.
You googled something like generator won't start or what to do generator. Your hunt for reasons why your generator will not start brought you to our article. We can help you go through a generator will not start troubleshooting list to get what you need.
Follow this list to learn why your generator is not starting.
Check the Fuel in your Generator
One of the more common portable generator problems is the simple issue of petrol. The answer may be as easy as checking the gas levels in your generator. You may be trying to start a generator that is out of gas. If your generator is running on fumes, fill up your tank. You should also try to finish up all the fuel in one use.
If you are wondering is it bad to run a generator out of gas, rest assured it is not. It is better for your engine if you do. When your generator is not in use, it is a good idea to siphon the remaining fuel from the tank. Store it in a suitable container and add a stabilizer for preservation.
This opens the way for my next point.
Shelf Life of Fuel
For most people, a generator is a tool of convenience. We pull it out of hiding on rare occasions. But, gas has a shelf life. If left sitting for two to three months, petrol degrades. What we refer to as bad gas in generators, most times, is the leading reason why a generator will not start.
The only time you should use fuel that has been sitting a long time is if you added a stabilizer to preserve it first. If you use old gas, it could be the reason why your generator is not starting. Your engine and carburetor may suffer damage as a result.
If you use stale gas, you run the risk of clogging up the carburetor as well as hard starts. Hard starts cause damage to generator parts.
You can rectify clogging problems by using a carburetor cleaner for generators.
How to Check if there is Old Gas in Generators
To learn whether the gas you have is still viable, answer these two questions:
Does the fuel look murky, cloudy, or filmy?
Does the fuel have two layers?
If you answer either of these questions in the affirmative, the gas is no longer usable.
How to Start a Generator that has been Sitting
If your generator won't start after sitting, these are the first steps you should follow.
Throw out the old fuel.
Clean out your tank and carburetor. Doing this will rid the system of any residual bad gas.
Fill your generator with a fresh supply of petrol.
But, I've done all this, you say, and still, my generator won't start.
Petrol generator troubleshooting can be a process. Here is what you should do next.
Check the Fuel Valve, Fuel Line, and Fuel Filters
There are a few reasons why a generator not getting fuel from the tank may arise. One of them is a closed fuel valve.
The channel to allow fuel flow to the carburetor has to remain open. If it is not, that could be the reason you are still wondering how to repair a generator that won't start.
The remedy for this problem is easy. Open the valve to let fuel flow.
The second tier to this problem could be a blockage. Fuel lines must be clear to establish fuel flow. If particles clog the fuel lines or the hose has a pinch, you need to clear the obstruction. Otherwise, enough fuel will not reach the carburetor and engine. A blockage might be the reason your generator is not starting.
In some cases, the lines only need to clear or fix. In the case of damage, you must remove and replace them.
Not every portable generator comes with fuel filters. But it doesn't hurt to be vigilant. Examine your generator or manual to know if your equipment has filters.
To find out if fuel filters in your generator have a blockage, remove the fuel line. Check whether fuel flows through a filter. If no gas comes out of it, chances are there is a blockage, and it needs cleaning or replacement.
Is your Generator not Starting as It Should?
Have you tried, but your generator won't turn over? You may have a generator choke problem. When your generator starts, the choke is what regulates airflow into the carburetor. It ensures that there is the right amount of air to fuel.
The choke cannot be too wide or too closed. Too much air mixing with the fuel means the choke is too wide. Your generator won't turn over. Not enough air mixing with the fuel means the choke is not wide enough. And you guessed it. Your generator won't turn over either. Fixing this problem is easy.
Adjust the choke by turning it left or right to ensure it is engaged the right way. This may solve your generator won't start issues.
You have worked on the choke, now for good measure, check the air filter. The choke and the air filter work together to ensure the carburetor gets adequate air. Clean the air filter of dust and build-up. Doing so removes any blockages and allows the right amount of air into your equipment.
How to Perform Generator Spark Plug Troubleshooting
Spark plugs are another cause of common portable generator problems. When your generator turns over, it is because spark plugs in the engine ignite. Once these spark plugs ignite, they continue firing for as long as your generator is on. It should be no surprise that they will wear out eventually.
Generator spark plug troubleshooting is easy. You will need to detach the plugs from the engine to do this. If you notice a build-up of muck and grime, clear all that gunk away using a small, sharp object, like a knife. Examine them for signs of wear and tear or damage. Cracks are a sure sign that your spark plugs may have a problem. If everything looks okay after cleaning, try them in the generator again.
Another way to troubleshoot your spark plugs is by checking the wire for resistance. To do this, you will need a multimeter to read the electrical resistance. Spark plugs should have ohms between 10,000 to 15,000. If yours reads higher, there is a definite problem. You need to replace your generator spark plugs.
Signs of Faulty Spark Plugs
Did you notice any of the following before your generator stopped working?
Difficult engine starts
Losing power
Increased emissions
Rough Idling (a sign of increased vibrations)
Engine light – Is the engine light on? An engine light that is on is a sure sign your spark plugs have a problem.
Weak performance
Stalling/Sputtering
All these are signs of misfiring. Misfiring could be a sign of issues with spark plugs.
You checked each spark plug. You examined the choke. You tested the gas. But, you are still asking why my generator will not start. Let's keep searching for the problem.
Trouble Starting Generator because of Faulty Ignition Coil
Generators run when ignition coils send electrical charges to the engine spark plugs. Remember, spark plugs have to ignite to get the engine started. If the ignition coil is faulty, it cannot send these electrical charges to your spark plugs. That means your engine will not start. If your engine does not start, your generator won't turn over.
So, once you know your spark plugs are in good working order, remove your ignition coil next. Use an ignition coil tester to check the performance of the coil. If it fails the test, then you have to replace it.
Does Your Generator have a Dead Battery
Some generators use batteries. Batteries run out of juice. This is one reason why generator users often end up Googling generator problems no power. If you are wondering why won't my generator put out power, check the battery. To do this, you will need a multimeter. The multimeter lets you know whether the battery is alive, weak, or dead.
If there is a sign of life left in the cells of your battery, examine the terminals for corrosion. You should also tighten connections. Sometimes, the battery needs a little jump. If there is no power left, then you must replace the battery.
Check the Oil in your Generator
Running your generator without an adequate supply of oil is a recipe for disaster. The oil keeps the parts of the engine from grinding and grating against each other. Your engine will destroy itself without good oil. Hence the reason it is necessary to do regular oil checks. In generators, oil should be changed every hundred hours or so to prevent sludge buildup.
How long has it been since you did an oil change? If it's been a while, you need to do one today.
A Malfunctioning Oil Sensor Can't Get Generator Started
Generators come with fail-safes that protect the equipment and its user. One such fail-safe is the low oil sensor. It records oil levels in your generator. It keeps the generator from starting if there is not enough oil in the engine.
A defective oil sensor prevents your generator from starting even when your oil level is what it ought to be.
Check your generator for a busted oil sensor. This could be another reason you had to research, can't get generator started. But like all the other problems, you can repair it.
Generator Problems No Power Output
Generators produce power when electric conductors move through a magnetic field. While they work, they build up magnetism in the exciter field. When you turn them off, that residual magnetism remains. Residual magnetism ensures the generator starts up with ease the next time you use it. But, if you shelf the generator for a long time before running it, the residual magnetism fades.
Could this be the reason that you are wondering why won't my generator put out power?
To find out, test the exciter field. What should you look for? Resistance. If there is little to no resistance, you can rebuild residual magnetism. Rebuilding residual magnetism restores voltage. You will need a 12-volt battery. Allow the generator to rest and connect the battery to the exciter field.
Switches Get Glitches
Not all generators have switches. But if your generator does, switches could be the main problem. Your generator may have a start switch, a safety switch, and an on/off switch.
For people who use these mechanisms all the time, wear and tear sets in after a while. To confirm if the switches could be why your generator won't work, use a multimeter to check for defects. Should you find any, these parts must be replaced.
My New Generator won't Start
Your generator won't turn over right away if it is new. You may need to try a few times before you get it to run. This should be the only reason why your new generator won't start. Anything else, and you need to return it.
But here is a valuable tip about starting new generators. New generators need to be eased into operation.
Do not dry start a new generator in the first few hours after buying. Doing so may impact its longevity. The engine needs to be well lubricated before you turn it on. You should oil the engine parts and work them a few times before adding gas or hitting the start button.
Good Maintenance Practices
Can you imagine getting your family ready to go camping, and you find out that your RV generator won't start? You have seen our extensive generator will not start troubleshooting list. It could take a while before you diagnose the problem.
Prevention is the best way to ensure a long, healthy life span for your generator. It is the only way to avoid an inconvenient breakdown. All the problems that we listed above, you can prevent with some vigilance. Regular maintenance is the best way to ensure your generator always functions.
Conclusion
It does not matter if your propane generator won't start or your Honda generator won't start. Whatever the case, trouble starting generators is a common enough problem. So are the solutions.
Our list above should help you figure out what is wrong. But, you tried everything on the generator will not start troubleshooting list. You are still wondering why won't my generator start. You need the help of a mechanic.