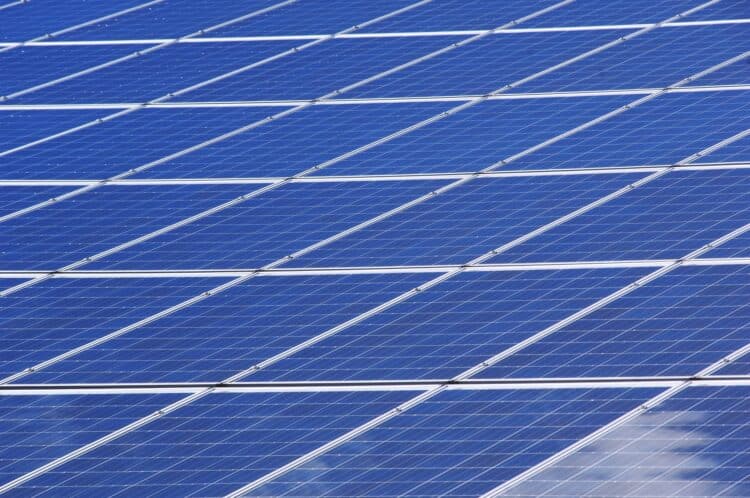 The concept of using energy from the sun is by no means a new one. It's been around since the 19th century. Over the last few decades, it has been gaining and more and more traction. These breakthroughs in technology make solar panels much more efficient. It also makes them a lot less expensive. It's no wonder why so many people want to jump on that train. And yet, some of the same concerns about solar panels from way back when still exist. One of those concerns is, do solar panels need direct sunlight.
Before pouring money into anything, you should be sure it is worth your while. So, we are here to give you the answer to this question.
Solar Panels – How Do They Work?
Inside solar panels are a series of cells. These cells are photovoltaic. That means they use light to produce energy. They do that with semiconductors. The semiconductors transform radiant energy from the sun into electric currents.
What does that have to do with the question? The answer is everything.
First of all, photovoltaic cells are built to trap energy transferred by sunlight. They do not trap the sunlight itself. Secondly, that energy is all around us in the form of indirect sunlight.
That pretty much tells you what you want to know. But, let's take a deeper look.
There are higher levels of radiant energy in direct sunlight. This is why beneath the direct heat of the sun is where solar panels produce the best results. In that case, the best place for your solar panel set up is in the path of direct sunlight.
In the range of direct sunlight, you will get a surplus of energy. You can choose to store that energy for later use. Or you can even sell it to your electricity provider to earn some extra cash. To get your panels to work at capacity, you need to have proper placement.
Place Your Solar Panels The Correct Way
To get the best out of your solar panels, you must position them correctly.
The general consensus says persons north of the equator should lay their panels to the south. And a recent study showed that a west-facing solar power setup is also an optimum position. The panels must also be at the correct angle. A 45 to 50-degree angle is best.
In those positions, solar panels are in the best place to receive year-round sunlight.
So what happens if your property is not ideal for the west or south-facing solar panel set up?
Let's find out.
Do Solar Panels Need Direct Sunlight?
It is true that solar panels function best and produce the best results in direct sunlight. But that does not mean they won't work well without it.
Remember, the photovoltaic cells only need to capture radiant energy. They do not need actual light. Even on a cool day in spring, out of an optimum position, solar panels will be productive.
So, do not be discouraged if you can't lay or panels in the path of direct sunlight. If you can't use the south or west-facing direction to set up your panels, use the next best one. Another way you can ensure the panels produce the amount of energy you use, is by installing higher wattage panels and a lot of them.
How Much Sunlight Is Enough?
You need an average of four peak sunshine hours every day to make your panels worth the money you spend on them.
Peak hours of sunshine are the hours during the day where solar intensity reaches 1000 watts. So those hours will give you 4000-watt hours of radiant energy. And that's what your solar panels need to make them worth your while.
They need to be exposed to at least four peak hours of sunshine and not four hours of direct sunlight. Your panels have all the daylight hours to collect the amount of energy it needs.
How The Weather And Environment Affect Your Solar Panels
Some atmospheric conditions are better for solar panels than others. In some cases, the weather does not only affect the output of your panels, it can also damage them. In other more favorable conditions, solar panels thrive.
So, let's find out the best weather and environmental conditions for solar panels.
Solar Panel Performance In Winter
I must mention again that solar panels do not depend on direct contact with sunlight to work. They run because of the energy they get from sunlight. So, on a sunny day in winter, with adequate peak hours of sunshine, the panels will work the same way they would on a sunny day in summer.
In fact, cooler to cold temperatures is better for your solar panels than extreme heat. The best temperature for solar cells is between 59 degrees and 95 degrees Fahrenheit. 77 degrees Fahrenheit is the ideal.
In temperatures higher than 95 degrees fahrenheit, solar cells will begin to lose efficiency.
Will Snow Affect Solar Panel Output?
When it snows, solar panels will still produce energy. But heavy snowfall could be a potential problem.
Layers of snow covering the panels can limit the amount of sunlight that reaches the cells. But an occurrence like this is rare. That's because solar panels are set up at an angle. With their smooth, slick, warm surface, the snow should slip right off.
How Will Solar Panels Perform On A Rainy Cloudy Day?
Rain on its own cannot affect the output of solar panels. But clouds can if they are thick enough. They will block a percentage of the radiant energy reaching the earth's surface. Or in this instance, we're talking about the energy reaching your roof or yard. This will affect the output of your solar panels.
Shade And Your Solar Panels
Certain obstacles may also interrupt the flow of light reaching your panels. Shade from buildings, trees, and other obstructions can weaken your system's performance. Even so, the panels will still work. Remember, they depend on radiant energy in the atmosphere and no direct sunlight.
These factors determine the impact of shade on the output of your solar panel setup:
How long shade lasts
The longer the panels stay beneath the shade, the less electricity they will produce.
Solar panel technology
Modern technology now designs solar cells that reduce the effect of partial shade. You will not find this feature in your standard panels.
Inverter setup
Some solar panels have inverters connected in a series by wires. So if one of the cells in a row gives a poor performance, the others will soon follow.
In other designs, the cells adjust and compensate for the ones that underperform.
Optimisers And Microinverters
If shade is a problem for your solar panels, using microinverters and optimizers can help.
The Takeaway – Solar Panels And Direct Sunlight – Do They Need It?
Before buying solar panels, find a spot on your property where panels will make the most of the sunlight. Although, they do not need it, PV cells work better with direct sunlight.
If you are not sure if the condition of your property can support a solar panel setup, ask a professional for help.