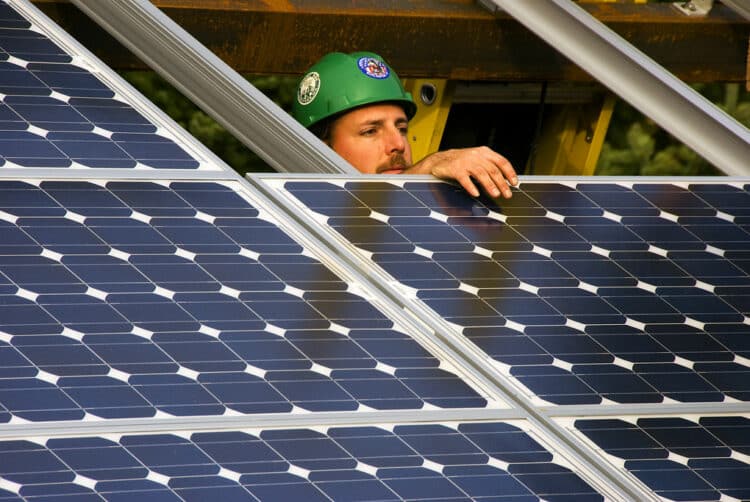 Are you debating whether to invest in solar panels? Is it possible that your solar panels are not working as they should? Come with us as we comb through 21 common problems with solar panels. The solutions are right here in this post.
This article explores the answers to some FAQs about problems you may encounter with solar panels. And we will tie it up with a brief section on Solar panel safety facts and the different classifications for solar panels.
Now, we will dive right into it.
Solar Panels Come with a High Price Tag
When it comes to pricing for solar panels, there are different aspects to consider:
The location of your business or home
Brand, type, and equipment quality – That goes without saying. Some brands are more expensive than others, while other types are built for cost efficiency
How much electric current you use. You have to calculate the kilowatt-hours used up by your house. The kilowatt-hours will inform you of how many panels you need to invest in.
Which brings me to the question, exactly how much do solar panels cost? The answer is a lot. Panels alone are a pretty penny. The price of one 9 panel solar system ranges between $19,000 and $35,000. Like I mentioned above, those figures are based on three main things. The first thing to consider is the type or quality of the panels you intend to buy. The second is the state your building is located. And the third and final is the amount of electricity you want to generate. Either way, the price tag on solar panels is large enough to dampen your zeal for investing in them.
But, I do have good news for you. Thanks to the constant evolution of technology, every year, we see dips in prices every year. 20% during the last five years. So, let's say you do not have the means to afford to jump in now. I am holding out hope that prices will fall further in the future.
For those of you who love do-it-yourself projects, I have even better news. You can try to build your panels yourself. It might not be exactly inexpensive but it can shave at least 10% off your overall cost.
Not to be morbid, but with proper installation and care, solar cells will outlive you. They last for decades. It is for this reason, despite costing a chunk of change, they are a worthy investment.
If you wish to know how to check solar panel quality, we have added that information further down in this post.
Installation Costs are High
Professional Installations cost between $5,000 and $12,000. This number is post-tax incentives. How big or small you need your system to be drives the installation costs. These are some of the options available to mitigate that expense.
Use fewer panels.
Some companies offer to install panels for no money down. Their contracts sometimes include terms that you may not be comfortable with. If you choose this second option, I strongly suggest reading the fine print.
There exists no law prohibiting citizens from installing panel systems themselves. A DIY project can save you tons of cash. But, you do need to understand the process. Cutting corners and inexperience may end up costing you more. It is best to leave it to the experts, if you are uncertain. There are DIY tutorials available to help guide you.
You Need Adequate Space to Install them
Solar panels are all about capturing sunlight. The more cells you have, the more light you will trap. The more light you trap, the greater your electricity output. But your property has to be large enough to mount them.
The optimal spot to station solar panels is rooftops. You should know that they eat up square footage. Your roof might not be the right size to handle enough panels to meet all your electricity needs. In this case, your yard is another option. Ensure that they have enough exposure to sunlight.
Be Careful, Roof Degradation is a Possibility
Do solar panels cause roof damage? Well, that depends. The problems with panels mounted on roofs begin with the method of installation. In times past, screws and bolts were the premier way to secure panels to roofs. It's not surprising that putting a hole in the tiles of your roof will cause leakage. The answer to this problem is simple. Find a non-destructive way of securing your panels. This will cut a few of the problems with roof-mounted solar panels.
Another of the problems with roof-mounted panels is the disruption of water runoff. Drainage issues will lead to roof damage. If done the right way, solar panels can protect the integrity of your roof. Inspecting your roof from time to time is one way to stay ahead of any structural compromise.
Here is a valuable tip as we move on. Before any installation happens on your roof, have it evaluated by a professional.
Heat Fade Affects Electricity Production
We know that solar panels run on light energy. But solar cells can support only a certain amount of heat. Heat fade occurs when panels get too hot. Too much heat and panels will underperform. The result of underperformance is less electricity production.
What should you do? Get your wiring inspected. You may have to replace the ones you have. Try heavy set wires built to support systems in extreme heat.
Below are some solar panel problems that might affect the system's function and life span.
Little Critters Nesting Under Panels
Nesting is another of the problems with roof-mounted solar panels. I cringe thinking about it but, it is a fact. Rodents, birds, squirrels, and other small creatures like to make a home beneath panels. Not only can this cause immediate structural damage, but it also presents a fire hazard. Add protective barriers during installation. Protective barriers keep little critters out.
Dirt Build-up Blocks Sunlight
Some of the most common solar panel challenges result from dirt and debris build-up on panels. If not handled right away, this becomes a problem in the future. Your solar panels not producing at capacity could be the result.
Dirt, grime, and debris affect the quantity of light your solar cells capture. In turn, the generation power of panels will diminish. Do not worry. Clean-up is easy. All you need is a hose and water.
Panels Depend on Good Weather for Adequate Generation
Whether the weather is cloudy, rainy, or both, panels still capture sunlight. Just not as much as on a sun-shiny day. Energy production reaches capacity in bright conditions.
Solar Energy Cannot be Generated at Night
It is not impossible to collect the power of the sun at night. Unless you are off-grid or have a means of storing current, the national grid can supply your power at night.
Energy Storing Batteries Cost A lot
You have two options to work with here. The first using up the energy from your system right away. Your second choice is to store that excess energy in cumbersome batteries. Experts say the prices of these batteries will continue to drop. We can believe them. Why? Because we have seen the dip in the price of panels. Right now, batteries still go for something like $5,000-$7000 a pop.
If you do not have the money to support complete independence off the grid, use solar energy during the day. At night, plug into the grid.
Manufacturing Panels Pollutes the Air
Yes, you are reading this right. I know it might sound like a contradiction. Rest assured, that is not the case. Solar panels are green energy certified. Producing panels and the parts that go with them do cost the environment. It is an unfortunate trade. Once you start using solar-generated power, you start contributing to a cleaner environment.
We have cleared some issues that cause indirect solar panel issues we move on to internal issues.
Direct Internal Solar Panel Issues
The solar panel issues we have looked at so far address external solar panel challenges. Now, we will look at problems that affect the way they perform.
Internal Corrosion Degrades Panel Performance
Moisture and air seeping into your panels lead to internal corrosion. Internal corrosion degrades the performance of your panels and shortens their lifespan. To avoid corrosion, panels need to be sealed with a protective layer. It is a good idea to find out whether the panels were laminated under vacuum pressure. This type of sealing prevents air and water from filtering into the panels.
Inverter Problems
Your system of panels cannot do without an inverter. Whether you are on the grid for some of your electricity needs or not, this is true. Even hybrids need inverters.
Inverters are a part of your power network. They convert direct current generated from sunlight. The current converted becomes the usable electricity in our homes and businesses.
Solar panels will survive a couple of decades and more with diligent care. Inverters, not so much. The better ones come with warranties that range from five years to fifteen years. Some brands may only have two. Yet, some panel owners complain of having to fix or change their inverters well before that. In some cases, after one year only or less. For example, Sunpower inverter issues occurred with microinverters only one year after installation.
Inverter problem solutions
Price of Inverters
As with most things associated with solar panels, the cost of inverters is expensive. They will set you back about $500 to $2,000. As with most things associated with panels, inverter cost depends on type, size, brand. These three things speak of equipment quality.
Location of Inverters
Your solar panel needs to be secured at an optimal location to exploit heat from the sun. But, humidity and high temperatures will damage your inverters. They are best kept somewhere cool for higher efficiency and durability. A garage is a suitable location. If you prefer to install it outside, use a shady area. Consider using a carport.
These problems represent the main issues with inverters.
How Do Solar PV Problems Affects Panels
All solar panels use photovoltaic components. Photovoltaics is what enables them to convert sunlight to electric and thermal power. It should be no surprise that some problems solar panels have are photovoltaic (PV). Some Photovoltaic Problems:
PID effect
PID means Potential Induced Degradation.
Solar systems need grounding to pass dangerous currents into the earth. PID effect happens when voltage moving between panels and the ground pushes stray currents into areas of cells. PID effect solar panels produce with diminished efficiency. It is possible to fix and prevent PID effect. Even better, it is possible to keep it from happening using an anti-PID box.
Snail Trails
Solar panel snail trials have nothing to do with the snails sliding over your panels. But that is how they appear. Snail trail solar panel problems manifest after only a few years. They are the result of two possible deeper problems than ugly, thin, brown lines on the surface of the cells.
Water damage – Snail trails should not happen. When they do, it could mean that your system leaks. Leaks form because of poor sealing methods.
Microscopic cracks in the cells
The impact of cracks on photovoltaic power performance is detrimental. They cause a reduction in output. Cracks are also one of the major solar panel failure causes. Microcracks are reparable. But left untreated, they will expand.
Hot Spots
Hot spots can come about on your panels because of shoddy workmanship. For example, the solar cells do not match or defects like poor soldering. These can lead to overheating components. Overheating creates brown spots on the cells.
Faulty Solar Meter
Is your solar meter not working? There is no need to panic. Faulty solar meters do not automatically translate to faults in your solar panels. Your system could be working fine. The problem is that solar meters become useless with time. The problem could be a simple glitch. Rectifying faulty solar meters require the help of a technician. Or they need to be replaced.
Solar Meters Do Not Last Forever
Solar meters read the production of solar energy throughout the day. They do not affect how the system functions. But you do need them to read how much current you use daily. The problem with faulty solar meters is not being able to tell if your system is working at capacity. You only need to replace them.
Fixing Burnt Terminals
Using the car analogy one more time, solar batteries like car batteries. But bigger. They give up with time. And like car batteries, the terminals are susceptible to corrosion. What you have to do to fix this is simple. You do not need to switch out the whole batter. Change the metal pieces of the terminal.
Electrical Issues
There are three ways used when wiring solar panels:
In series
In series means connections between the negative and positive terminals of two panels.
Parallel
A parallel series connects negative with negative and positive with the positive.
Some solar panels in series problems that can arise have to do with shading. In-series connection means that the cells need each other. If a panel does not receive adequate sunlight, it affects all the other panels connected to it.
The drawback to parallel series is high amperage having difficulty traveling far. This problem occurs if your wires are not the correct size. It is best to use heavy-set wires in a parallel series.
Solar Panels may have Defects
Solar panel defects are a major part of what causes solar panel degradation to start ahead of time. Defects are common signs of shoddy workmanship. You should inspect panels for signs of defects at three key moments.
The first is before buying. The second is after delivery. And the third is after installation. Damage can occur during any of these times.
Meeting Regulation Requirements takes a Long Time
The solar energy industry experiences exponential growth every year. There is yet more growth to be had. If only we could get all those pesky regulations and mind-boggling rules out of the way. All the arbitrary paperwork is a hassle anyone would want to avoid. There are also the money-grubbing extra fees tallied to the already high cost of panels. Let's not forget installation costs. For the regular joe, it all seems so much, and there is no getting past it.
I guess that's where we, believers in the green, come in to help institute change. We have a lot of work ahead of us.
Now that you have a clear idea of solar panels' problems, here a handy guide on how to detect if the problems damaged your panel.
How to Tell If a Solar Panel is Bad
Solar panels belong to the solid-state group of things. Solid-state means that they are not fluid. They do not contain moving parts. Once installed, they remain stationary. Solid-state is part of what contributes to the long life of solar power systems. No movement at all equals reduced wear and tear and less opportunity for damage.
The other thing that keeps solar panels healthy is maintenance. Solar panel upkeep is minimal and cheap. Inspect them for damages a few times year. If you find any, have them repaired. Clean them as often as you can. Do so, and they will last a long time.
But I've done all these things, and still, my solar panels are not working! Think of your solar panels like a brand-new car. As soon as you drive it off the lot, it loses value and the parts begin to degrade. You should not be surprised that decades later, these parts do not work as they did in their youth. Keep track of electrical output and inspect panels. Doing so will help you know if they are wearing out.
Troubleshooting Solar Power Systems
Why should there be any need to troubleshoot a solar system? For the exact reasons, you would troubleshoot your computer or internet connection. It is not working as it should. Troubleshooting is how you identify the problems plaguing your system and apply solutions.
How to TroubleShoot Solar Power Systems
Is your solar system not working as it should? Sometimes the problem is so simple you can figure it out on your own. These are some of the steps you can take to help diagnose the problem.
Examine breaker switches. They might have tripped because of power surges or something else.
Look for obstructions. Something may be interrupting the sunlight from reaching your panels. Trim branches or clear away dust on panels.
Inspect your inverter. If the light is green, it is working the way it should. If the light is red or orange, something is wrong. Call an expert.
Examine the solar meter. Solar meters store data on electricity output. If there are any changes, your meter-monitor will let you know.
Solar Panel Safety Facts
Do you own or have an AC unit at your home? You can lump solar panels together with these appliances of everyday use. My point, that solar safety is not an immediate issue. Have them installed by professionals. Inspect them three to five times for the year. They should not pose any kind of hazard. Even so, watch out for these two things:
Power surges
A power surge is not a problem that unique to solar electricity. Homes and business places paired with the grid are subject to them as well. A power surge is a sudden rise in the output of electrical currents reaching your sockets. It can damage anything using power at that time.
Fires
Fires result from electrical issues like faulty wiring. If a professional installs your system, this should not be an issue.
Solar Panel Mechanisms for Safety
Grounding
Electrical systems for solar panels connect to the ground. Grounding removes dangerous and excess current from the building. It spreads this current in the earth instead. You have the option of adding a surge protector to shield your entire structure. The surge protector secures your property against power surges. In some states, the law demands its usage.
Rapid shutdown
Rapid shutdown is exactly as it sounds. In case of a fire, your system shuts down. Every panel system should have this fail-safe installed.
Solar Panel Classifications
Each type listed here presents its own set of advantages and drawbacks unique to its design. The amount of energy your property needs determines which one is suitable for you.
Thin film
If you are concerned about cost-efficiency, this is the panel you want to get. The goal of thin-film is shaving down the price of peak performance. Of the three, they also have the lowest-performing records.
Monocrystalline
These are almost certain to cost the most. But monocrystalline panels deliver the best performance.
Polycrystalline
Cost-wise, these fall between the two other classifications mentioned above. They perform better than thin-film. Though they rank higher in cost-efficiency, they fall below Monocrystalline performance-wise.
How to Check for Solar Panel Quality
No matter how big or small you want your solar system to be, quality should rank at the top of your list. Quality is what will make your system worthwhile going ahead. Quality determines your system's output. Spend some time on research. Here is a list of things you ought to look for before any decision making:
Manufacturer's guarantee – Look at the length of the warranty. 25 years is the lowest you should accept on panels. It speaks to the quality of the design. Find out the policy on damaged or failing panels. Merchants should offer this information without hassle. Anything less could be a bad sign.
Price – Solar panels are expensive. Be wary of low prices. Low prices could be an indicator of below-grade composition.
The Manufacturer:
Put in some research to learn the reputation of manufacturers and retailers. There are reviews online specific to solar panel makers and sellers. You can Google something like 'Arise solar panels'. Or 'SunPower inverter issues' for what clients have to say.
The technology used in solar panels:
Your electricity needs will let you know the type of technology you should get.
Power:
How much power can different panels absorb and generate?
Efficiency:
Efficiency is the correlation between power output and how much light panels trap in the day.
Temperature coefficient:
Because solar panels rely on UV rays, we assume they respond well to extreme heat. But the converse is true. High temperatures affect how well solar panels generate electricity. Temperature coefficient determines whether your system can handle high heat. A lower coefficient means a more powerful solar panel.
Solar panel frame – Solar panels of quality should have an excellent finish. All edges should have a seal and coat of protective layer to prevent water damage and corrosion. Protective layers should not have pockets of air.
Cables and the junction box:
Inspect cable and junction box to learn whether cells will work on a cloudy day, or in the shade for a few hours?
As I promised, here are our FAQs with quick answers.
Things You Want to Know
Are solar panels low maintenance?
Solar panel upkeep is easy. Once you install your system, there is no need to move them around, which can cause damage. Because panels have no moving parts, there is less wear and tear. So long as you clean your panels at least three to five times a year, they should last a long time.
Are my solar panels working properly?
Complete a health check on your inverter. When the sun is up, the light should be green. If it is any other color (red or orange), it means something is wrong.
Why is my solar meter not working?
Solar meters stop working with time. When they stop working, it is not a sign that there is anything wrong with your system. The problem could also be a glitch. Have a technician take a look at it to determine if your meter needs replacement.
Can solar panels go bad?/How to tell if a solar panel is bad
Solar panels do wear out. But this should take decades to happen. If you have had your system for a long time, you should have an idea of electricity output. A dip in power production is an indicator that something is wrong. You can measure output using a multimeter.
How to check for panel performance
Do not rely on your electricity bill. They will not provide accurate data. Instead, test panel performance using a multimeter.
How do you know your solar panels are not working?
If your solar panels are not working, they will give off no electricity. If you still plug into the grid, you will not be able to tell until your bill comes in. By that time, you might owe a lot of money. This is why it is necessary to test the performance of your panels.
Conclusion
Despite the cost of panels and installation, avoiding solar panel challenges is a simple matter of vigilance. There are tons of people who have had their solar systems for decades. And these systems are still going strong. Some solar panels installed in the 1970s are still working today. Renewable energy is the way of the future. Get into the game today.