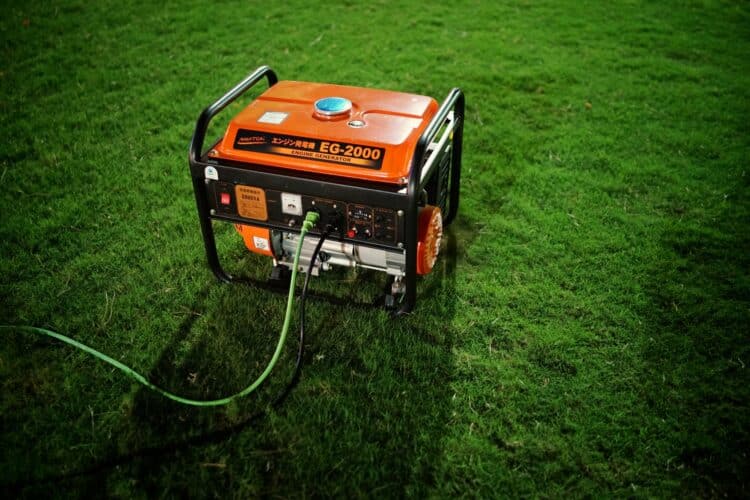 These days when people are staying at home and working from home, having a generator on standby is a must. It is a great help in case of emergencies where power is necessary.
But like most people, you probably did not spend some time to go over your generator's manual. So, when it comes to proper maintenance to making your generator last longer, you probably do not have a clue.
Consistent maintenance and care are essential, especially if you stay in areas where power outages happen often or where there are extreme temperatures and weather conditions. Running your generator around the clock can have its consequences on the machine and might lessen its lifespan.
Proper maintenance is the key to ensure that your generator will start quickly and function efficiently every time you need it.
If you are like most people, you probably have no idea where your generator's manual is right now, so it is too late for you to catch up on your reading. Lucky for you, we got you covered.
Here is a list of maintenance tips that you should keep in mind to keep your generator running at its best.
Oil maintenance
If you have been running the generator for a couple of days now, chances are it will start seizing up. This happens when there is low or no oil.
This is a common problem if you have been using your generator for an extended period. In fact, it is the first thing that you should check when your generator is misbehaving.
Unlike your car, where the engine is liquid-cooled, most generator models rely on air to cool the engine down. This means it will use up the oil faster, especially in extreme temperature and weather conditions.
To deal with this problem, most generator models now have a low-oil shutdown feature. This will stop the generator from functioning when the oil is low to not risk damaging the engine.
If your generator does not have the low-oil shutdown feature, you should do a full oil change before every 100 hours of use. Make sure that the generator has cooled down before you refuel.
Take note that running your generator in freezing weather means you need to use a lower viscosity oil. And if you are running your generator in extremely hot weather, you will need to use higher-viscosity oil. Viscosity is the thickness of the oil under a particular temperature.
To be sure, check your manual for accurate information regarding the proper oil maintenance for your generator. If you do not have your manual, check out the manufacturer's website or see if you can find a copy online.
Air filter maintenance
The air filter of your generator must always be clean. To clean the air filter, wash it with soapy water, then dry it with a clean cloth. While cleaning the air filter, make sure you do it gently so you do not tear it.
It helps to stock up on air filter replacements if you use your generator often. No matter how often you use your generator, you should check on the air filter once a week.
Spark plug maintenance
You should check your spark plug often when you run your generator in extreme conditions continuously. To do this, take it out after the engine of the generator has cooled down.
If you see that the spark plug is dirty, you can clean it with a wire brush. Make sure that you check the gap as well.
Replace the spark plug with a torque wrench. Ensure that you do not overtighten it since this can break the porcelain insulator and cause massive damage to your engine.
Keep it clean
A generator functions with the help of a stator and rotor. Two parts that can collect debris, dust, and other contaminants.
If you do not clean your generator regularly, it can build up a lot of grime. When this happens, the stator and rotor will not be able to work together and create power.
If you live in a dusty area, you should check and clean your generator more often. This precaution will ensure that your generator will be ready to use anytime you need it.
Invest in cold weather kits
If you live in an area that goes through extremely cold temperatures, you should invest in cold weather kits. These kits are made specifically to make sure that your standby generator at home will be able to withstand extreme cold weather.
Cold weather kits usually include battery warmers, oil heaters, and other tools that will support the engine to fire up quickly.
There are also pre-assembled generator maintenance kits available in the market. They usually include most of the things that you will need to maintain your generator at home.
Proper maintenance is the best preparation
Remember, a generator does a lot for you, especially in bad and extreme weather conditions. With proper maintenance, your generator will always be up to the challenge of providing power for your home in case of emergencies.
Just like any machine or appliance you use at home, proper maintenance prevents your generator from breaking down or needing frequent and costly repairs. The more maintenance and care you invest in your generator, the more it will last longer and function better.