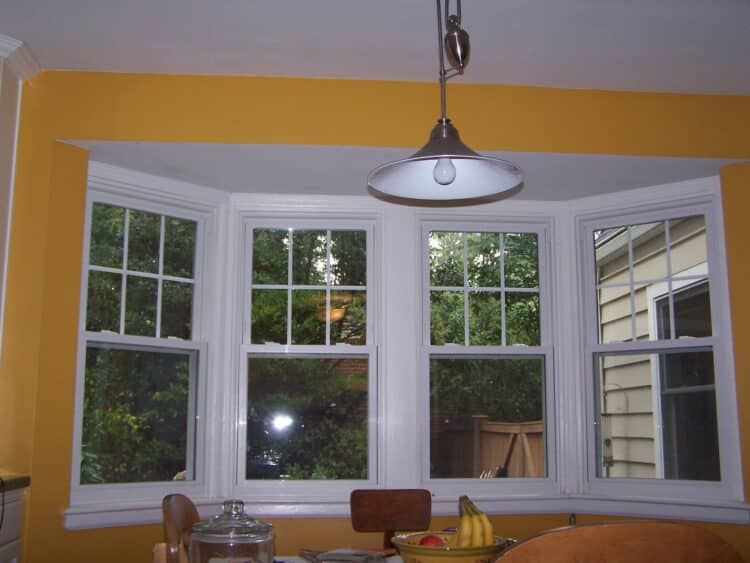 How long does it take to replace a window? Home renovation tips in picking the right window for your home
If you are planning to renovate your home, then you have to ask yourself: how long does it take to replace a window?
The spot near the window is an area where the family tends to assemble and hang out. So knowing the duration of the task is tantamount to a successful refurbishment.
Having proper windows can change the overall appearance of the room into a cozy, well-lighted, and thoroughly-ventilated nook. There are many different colors, styles, materials, sizes, and shapes you can choose from.
With the advent of new technology, there are better-built windows, constructed in more than half the time as it was in the past. Building your preferred one would not take a long time and can be done in a snap.
As a homeowner, you only need to work out the right kind of glass, frame, and style that suits your taste and fits with the home. You should also consider the type of weather you always experience because windows also serve as a crucial function of weather-proofing.
How long does it take to replace a window?
It would not take long if you know how to schedule you and your building contractor's time. You need to set a plan in motion and also accommodate the incoming work.
But first things first. You will need a checklist:
Homeowner checklist for getting the right quality window system
There are many questions to ask before getting replacement windows. As a responsible homeowner, there a few things you need to consider before getting the best window for your house.
If you are planning to make your smaller windows much larger, you need to think about your local building codes. Your first move would be to consult a professional contractor or an architect regarding this issue. It is to ensure that any construction would not affect the stability of the house, which might cause issues in the future like water damage. You have to remember that any increase in constructional dimensions will incur greater costing.
You also have to be aware of the weather conditions in your area. The altitude, climate, and different seasons are crucial elements in deciding on the type of window installation your home needs. If you live in an area where frequent heavy rains and strong winds occur, then you have to equip your home with windows that can withstand it. There are important components to install, like hurricane bars, window tracks, etc., that can aid your home in times of need.
Also, when the weather is too hot or cold, you would need windows that can, to some degree, regulate the temperature. There are materials you can install along with the windows that are resistant to ultraviolet rays. They can deflect any temperature difference and can still function over time.
some traditional window-types and installations save electrical energy in the long run, like airtight frames, double glass panel insulation, fire-resistant coating, and many more.
There are also frames and paneling that can insulate sound if you live in a noisy neighborhood.
When will you replace your windows?
Many occurrences can warrant window refurbishment:
You notice that your windows are in a state of disrepair. If they are in this condition, it can further lead to further issues in humidity, water leaking through, even the possibility of pests finding their way inside through the windowpane.
If you discover that they are either cracked, non-functioning sills, have degrading frames, or rotting sashes, then it is time to renovate or replace them.
If you live in a home whose windows are poorly constructed (frames and sashes are temperature-conductive or the glass have only single panes), there is a big chance you might need to replace them.
Your windows have safety issues. When you discover that your window does not open or entirely close, or maybe loosened due to not properly maintained, then it needs to be substituted.
If you live in a two-story house and the window on the second floor cannot open, replace it immediately or get it fixed. It is a safety issue because whenever a fire occurs, that window will serve as an escape. Your room should also have a fire ladder stored at all times.
Factors in making great windows
Before you decide in changing your windows, your need to give careful consideration of what makes great windows:
Window frame
The frame serves as a crucial component in a functional window. Its main task is to give support to the whole windowpane and contributes to its design aspect.
Here are some of the materials utilized for different styles of windows:
Wood- It serves the most adept for insulation purposes, although they need to be maintained more compared to the others. Since wood has the possibility of rotting as time goes by, it would not be feasible in places where humidity is high and when rain always happens.
However, when a window is well-constructed, it can last for a long time. It will be dependent on how the wood was cut and what kind it was.
Vinyl- You might think that there may be problems with vinyl windows, but there are not. Its cheapness may be considered a problem. But compared to the other frame types, it will only become an issue if not properly installed.
If you have budgetary constraints, it can be an ideal framing for your windows. It can still provide good insulation and can prevent any water leakage when set up correctly. However, some people with extravagant taste would not choose it because they do not like its appearance.
Aluminum- This material is very functional in locations that are humid and wet all the time. It especially works well in places where hurricanes always happen because of their durability and strength. Yet it does not greatly perform when it comes to heat loss and transfer.
Composite-This kind of material comes from shavings from scrap wood and plastic resin. It can imitate the appearance of wood, but the difference is that you do not need to maintain it anymore like what you do with real wood.
It is also good for the environment because the resin is manufactured from reprocessed plastic.
Wood-clad- This type of material might be the most ideal for window framing. It has the advantages that aluminum or vinyl has like you do not have to maintain its exterior. And the favorability of wood, with its ability to transfer temperature and insulate.
Yet with all its positive qualities, there are still disadvantages. It has the same as wood, with its capability to rot due to water leakage, particularly in the area where the jambs and sills are.
When you insulate wood-clad framing, you install waterproof rubber layers along the cladding area. You also need to set up a sill pan, which is a flashing assembly. It catches any water coming in from the jambs and sills, thus lessening any leakage. However, this process enables the wooden component to rot.
Fiberglass- This material has similar components as composite window framing because it has somewhat the same concoction, which is polyester resin and fibers of glass. However, it is usually kept apart because it has become popular as a separate entity.
It is also the most expensive among the other window framing types. It is mainly because of a few reasons: it saves energy costs by its low conductivity of heat and its trait of being-nearly indestructible. It is different from the others in this list because it does not bend out of shape and fracture like others.
Glass
While the frame plays a significant role in making a great window, the glass is the main feature. Most homeowners prefer something that can save energy costs and ecologically-friendly.
One Virginia-based contractor sums it up on what his clients always ask for when it comes to glass paneling: "a double pane window with low-E glass with a vacuum-sealed argon fill." It is forty dollars more per window but will cut the cost of your utility bills.
The abovementioned glass feature adds a significant amount of insulation that the regular single-pane. It protects the home interior in the summer from extreme heat and ultraviolet rays. When winter comes, it can halt the heat from escaping. If you want to conserve energy and save money, this is what you want.
Window with triple-panes are best for extremely-cold locations, but their thickness would not allow much outside sunlight to enter the home.
If you want to get the best glass for your home that is eco-friendly and can help you save energy costs, get them from window manufacturers that have been rated by the NFRC (National Fenestration Rating Council). The manufacturers must enact these two metrics in their product:
SHGC (solar heat coefficient)- It can quantify the amount of heat coming into the home via the glass.
U-value- It can measure heat loss resistance in a specific window.
If the manufacturer's glass products have a low quantity in both metrics, then that means the better its capability in performing.
Some glass manufacturers apply special tint on the products. This thin coating enables the glass to protect from ultraviolet rays. It is so light that you will not notice it.
Homeowners that live in hot locations have glass tinting in their windows. It keeps harmful rays inside their houses and at the same time saves energy.
Design and pattern
This visual aspect is treated secondarily in the overall window functionality. It only satisfies the eyes and its ability to discern what may be stylistic or not.
However, the design is still significant. It can make or break the overall interior pattern and has a way to complete it and become whole.
Design features like window transoms are a good example. Its function only serves aesthetic means, merely adding a superlative component to the doorway's style flourish.
However, some window makers added functionality to transoms, where it is capable of opening via an inlet so that fresh air will come inside. This new capability is called "active transom."
In turn, its new function enables it to look more appealing because it necessitates a thicker case. When a transom becomes active, its look would have more depth, which differentiates it from the ordinary glass with minimal casing.
If you are a responsible homeowner looking for a way to get better use of the window glasses, avoid employing inappropriate window shapes like circles, half-moons, or sunbursts. These cannot open and only serve aesthetically.
Setting the window up
The most crucial component is finally installing the window and doing it correctly. It would not matter how expensive or how it can help save energy if it is not properly set up.
When a contractor uses sealants and expanding foam in enabling the window to correctly fit, he is not doing it the right way. Those will fix the issue temporarily and are not waterproof, yet will be a bigger problem in the future.
Waterproofing done even before the windows are installed is the best way to handle possible leaks. Installing the windows correctly should be the main focus in itself, waterproofing should be tertiary.
Even caulking and flashing are not the primary focus, and they are still essential in making great windows. They are inexpensive to purchase and should also be done correctly. If not, there is a very good probability that water can seep in.
Types if window installation
Some types are better than others. If you want to get the best one that fits your needs, it is a good idea to know the different kinds:
Casement windows
This kind is popular in locations where strong winds occur. This window has a crank and hinges that enable it to open by pushing outward.
It can also open inwards. Whenever strong winds happen, you can pull it back to close and allows for tighter sealing.
This type is very strong and capable of withstanding wear and tear. It permits for clear outside viewing and can allow a great deal of air to enter.
These window-types should not be built too large because there has to be space for them to swing back and forth opening inwards or outwards. You also cannot incorporate air conditioners with them, which only works with fixed designs.
Double-hung windows
These window-types were used in traditional households in the past, usually before World War II. It enables the bottom portion to slip up to open the window.
These can be effective for locations with average climates. But would not bode well in areas with extreme weather wherein air and rain can enter the sliders.
Sliding windows
These types can open and close by sliding horizontally on tracks from left to right and vice-versa. These work great in smaller houses because you can customize them to fit within the size of your place.
You can have it built to be as big as an average person and use it as a doorway, or as small to fit a pet.
The tracks would only allow one window panel to open, and one section would remain stuck. Also, the tracks tend to ensnare dirt and debris, which obstruct the rollers.
These types, when built to be large, might be dangerous in a location that has strong winds because they might burst and shatter.
Picture windows
This type is a large rectangular window that does not open and offers a clear view of the outside. They can be made smaller are mostly known in their larger format.
You might think that homeowners would not find this effective. However, the kind of glass used and gas panel insulation will work well with this window-type.
Another name for this is "fixed windows." You cannot have good ventilation with this kind, since it does not open.
French windows
This type can also serve as a doorway due to its size. It is mostly utilized as an opening passage going to terraces, balconies, and patios, which makes you think that the room is bigger.
It is comprised of wide long glass paneling within wooden frames. It can function as a boundary to separate two rooms.
It can only be effective in homes with larger areas because it will take up space once swung either open or close.
Bay windows
This type has three windows protruding outward from the walls and making a bay within the room. It is similar to casement types, wherein the windowpanes can open outward.
You can set up a couch or chairs within this area, thereby making it a comfortable nook to hang out and view the outside.
Building this would need total renovation of your home. Essentially, you will be creating a smaller space with additional roofing.
Top hung windows
This type has hinges at the upper portion of the frame so that you can open it outwards from the bottom. This kind is usually situated above the doorway, like in a bathroom.
When rains occur, this serves as a good way to ventilate your home since rain could not enter because of its angle in the opening.
Since this type is made this way, it would not be ideal in homes where the next area is either a terrace or a patio.
Other window types seldom used
Skylights
Hopper windows
Tilt-and-turn windows
Louvered windows
Combination window systems