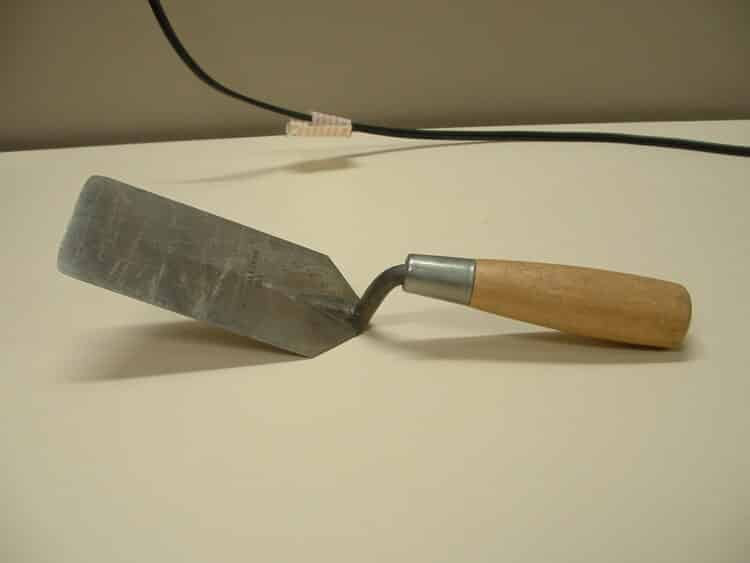 Concrete is an excellent material for driveways and paving. Most people prefer it because of its durability and strength.
However, even the strongest of materials can still deteriorate, crack and flake with time (this is spalling) – more so if it lacks proper care and you do not do any maintenance on it.
So what is spalling and why does it occur? More importantly, how do you do the concrete spalling repair?
What is spalling
Spalling is one of the commonest issues homeowners report having with their concrete paving and driveways. In most cases, this affects the concrete's topmost layer, which starts flaking until you can see the aggregate below it.
When this happens, your driveway surface will appear less appealing, pitted and patchy. But that's not all. The sooner you repair your spalling concrete, the better.
If you let spalling continue, it's more likely to spread to other parts of your driveway. The more severe a case of spalling is the more unlikely repair is possible.
How does spalling occur
Unlike asphalt, concrete suffers the most during cold weather or in cold climates. When there's extremely low temperature (below the point of freezing), moisture inside the concrete creates an internal pressure by expanding.
With changes in seasons, years and throughout winter, this pressure rises and falls. This can stress the top layer of the concrete surface, causing spalling.
You may notice that your driveway is losing its curb appeal after severe frosty weather – especially if you did not adequately prepare it for winter months.
Spalling repair typically protects your concrete surface against future damage and improves its curb appeal by giving your concrete surface a new look. To achieve this, you need to apply a new surface layer to your spalled concrete.
It would be best if you did this as soon as possible. The longer you wait, the worse the spalling gets, and your only option may be to replace your entire driveway with new concrete and remove the spalled one.
So how do you do the spalling repair before it spreads?
How to do concrete spalling repair
There are numerous methods you can use to repair a spalling concrete. These methods can help you
return your driveway's curb appeal to its former glory.
Here are some of them:
Sandblasting your concrete driveway
You are probably thinking, won't that only further hurt the concrete surface? The answer is yes, and no.
Yes, in the sense that you are removing at least three-quarter inches of concrete surface exposing the aggregate.
But no in the sense that, you will only need to take away the top surface of your already spalling concrete to leave behind a more appealing aggregate finishing.
Additionally, your spalling issue will not spread after this. And that will buy you a few more years before you need to replace your concrete driveway.
Plus, it's straightforward to maintain the surface after you sandblast it. All you have to do is keep it clean and seal it to protect it against the elements. That way, your concrete can last the desired number of years you first had in mind.
The only downside to this method is that you need to contact a professional to handle it. Doing it alone is not a good idea, as you do not have the necessary skills.
Grind and polish the surface
This method may not be the best option for some people but may work for others. You can contact a professional to come and handle this for you to ensure that the method achieves its goal.
It entails using a walk-behind grinder to grind the surface of the spalled concrete before polishing it for a more appealing and smoother finish. You can also do some decorative cuts as an extra aesthetic measure.
However, most homeowners who do not like smooth driveways do not prefer this method. If you share the same views, you can consider the following way.
Concrete Overlay
This method is one pretty familiar to a lot of homeowners with a spalling concrete problem.
That's because it's cost-effective and works excellently to repair your driveway.
Concrete overlay entails laying a thin layer of concrete on top of the spalling surface. While it's easy to assume the overlay is not durable or firm, that's far from the truth.
For starters, instead of using ordinary concrete, you use a superior concrete that is specifically made for the overlay. Plus, there are other resurfacing products that you can use alongside the overlay concrete for the best results.
Besides, unlike the first two methods, you do not need a professional to handle the repairs.
This is something you can do on your own with a friend or two.
How can I use resurfacing products to repair spalling concrete
If you are a DIY enthusiast or on a tight budget, you may want a spalling repair method that's simple and does not require any special training or skills. Resurfacing is one such method.
Here are the steps you can use for this method:
Choose the right resurfacing products for spalling concrete

With a little bit of research, you can get a specially formulated resurfacing product that can help restore your concrete surface. These products make it easy and quick for you to repair spalling and lackluster concrete without using a contractor.

The material you choose should be able to speed up the process and cure on its own in less than two hours. Plus, once you apply it, your spalled surface needs to appear as fresh and new as possible with a flawless finish.

Clean the spalled surface thoroughly

Before you apply the resurfacing product, you need to clean the concrete surface to remove any stains, dirt or dust that can make adhesion impossible.

You can use a pressure washer for the job to be thorough.

Get all the tools and materials ready

You do not need a lot of unique tools for the job. The most you need is cordless drill chucked with a paddle type mixer and a handled squeegee. As soon as you get there, you can start mixing your resurfacing products (check the manufacturer's guide for this).

Apply the resurfacing products mixture

First, you need to dampen your concrete surface slightly and start filling up the holes using some of the mixtures you made. You can then pour the remaining mixture on the spalled surface and use the handled squeegee to spread it across the surface.

Ensure that it creates an even layer. After that, give it some time to cure before you can use it.
Final thoughts
Spalling concrete doesn't have to be your worst nightmare. You can contact a contractor to come and do the repairs or use a DIY method to handle it yourself. Remember, waiting too long before you repair can only serve to make the spalling damage worse and beyond repair.