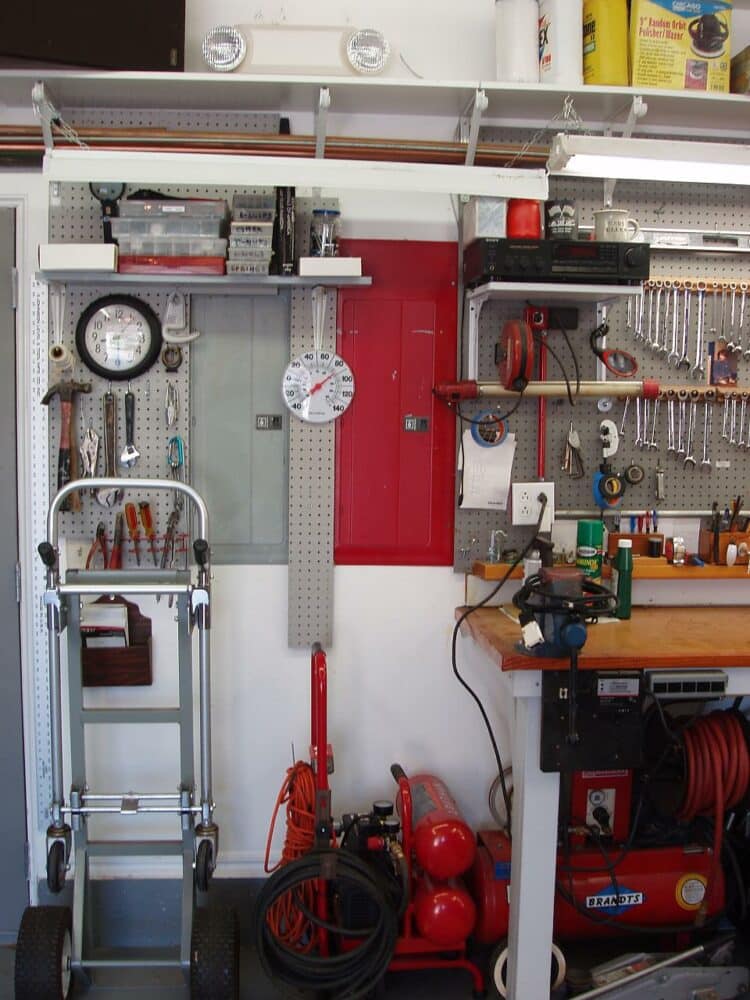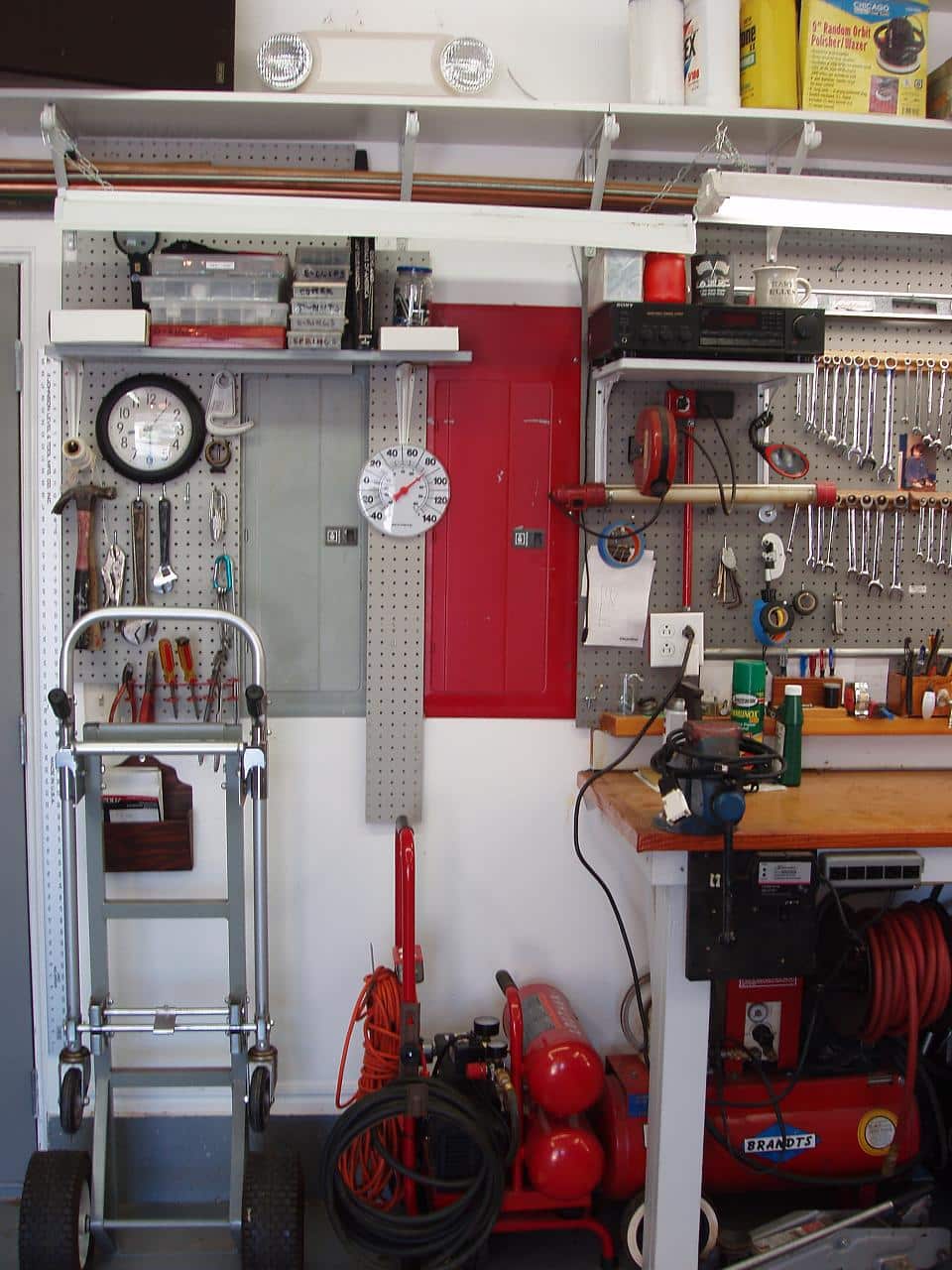 Portable air compressors have many uses in different situations: some models more than others, yet overall a useful and handy tool. It is a dependable machine in construction and building sites and mainly provides large amounts of pressurized air for many tools.
The portable air compressor comes in all sizes and shapes. The largest are the ones utilized on massive construction sites, to which the monicker "portable air compressor" is referred. There are smaller ones that people can use within the home environment, which is addressed as a "12 volt air compressor."
The Different Kinds of People that Use It
The individuals that utilize it are construction workers, road workers, and other types of manual laborers.
These devices are also utilized in factories as backup compressors for emergencies.
Electricity is not used to power these powerful devices, but diesel fuel.
The portable air compressor has to be of high quality and able to withstand the inclement weather conditions and the harsh outdoors, where filth and grime are prevalent. Dust is always present in these environments, so it needs an air filter of a higher standard.
It needs to function in particularly harsh conditions like high altitude and extremely frigid weather. For skiers especially need this device is to create additional snow to make skiing a better experience.
Beneficial Things You Should Know About It
Most of the portable compressors are of one type, which is called "rotary screw." You can either shoot oil into it or not, and those that do not have oil are costly and used for unique situations only.
Approximately 99 percent of compressors are rotary screw single-stage and oil-injected.
To make the portable diesel air compressor work at its best, diesel engines make it run smoothly. They are known to be dependable and powerful engines that can function for long periods.
Its engine is either linked together with the air compressor device or with a belt and pulleys. It is similar to a car, in the way that it has a motor to start it up using a battery.
The Compressor's Functionality
Its diesel engine has built-in safety measures to detect lowering oil level and pressure and can also notice when the temperature gets too high. It has a control system to determine the range of speed the engine has.
The diesel-powered compressor's control system, to a certain degree, is simple to navigate. Its electronic controls are few and mostly powered by air or gas. The latest stationary air compressors have operating panels equipped with microcontrollers with many variations of options and settings.
Yet, the best thing that separates the portable diesel compressor from the rest is its simplicity and uncomplicated controlling mechanisms. It only has one button for starting and stopping, another for loading and unloading, and no lights to indicate either way.
Its Many Uses in Different Environments
The portable diesel compressor can be utilized in different ways within the construction and building sites. Here are the alternatives you can do with it and its many useful accessories:
• In dust-covered surroundings, it has an inlet filter designed for heavy work.
• In very frigid conditions, it has a cold start mechanism.
• It has an option to make the pressurized air cooler.
• Another option you can do with it is to trap moisture and a filtering system for oil, dirt, fumes, or water. It is dependent on the quality of the pressurized air that is necessary.
• It has a way to keep issues with moisture from happening by reheating the chilled air.
• It has many useful selections in its control panel, like a spark-arrestor and an intake shut-off valve.
• Depending on your vehicle, there are many designs for tow bars you can choose from.
A spark arrestor is especially handy in places where there are explosions and flames are present. You only connect it to the exhaust pipe, and it will keep the sparks from coming out. It is used in oil or chemical refineries and forested environments and is mandated by law.
A shut-off valve is essential for the diesel-powered air compressor because there may be instances where the engine will suck in dangerously inflammable gasses. This mechanism is linked to the air supply and automatically shuts it down once those instances occur.
Maintaining the Construction Air Compressor and Its Different Essential Parts
Keeping it in good working order is very important since it is brought often to remote locations where proper maintenance is challenging. It is up to you to keep running as smoothly as possible.
So you have to come prepared in case of any malfunctions and bring the necessary tools and enough spare parts to last the whole duration of the chore.
Browse through the user's manual to check on how often it necessitates proper maintenance. More than likely, it will either say once a year or dependent on how many hours it is operational. Some manuals would say after every 250 hours running, a total overhaul is needed, and some after 500 or 1000 operating hours.
Here are some things you need to check or change and parts you need to replace when maintaining the portable diesel compressor:
• Oil level compressor
• Oil level engine
• Coolant liquid
• Coolant level
• Taking out the excess water from the fuel filter
• Dust from filter
• Vacuum indicator
• Level of battery acid and poles
• Rubber tires
• Coolers
• Air, fuel, and oil leakage
• Wheel nuts
• The engine's revolution rate
• The brakes
• Safety valve and switches
• Fuel tank
• Oil separator
• V-belts
• Filter for the air intake, fuel, and oil
• Exhaust and intake valves
• After filtering, check the pressurized air
For predominantly dusty locations, all the filters would need to be replaced often.
The oil separator has to be changed when the pressure becomes 0.8 bar and lower. If not, it might be torn.
Learning how to Operate the Construction Air Compressor
Reading and educating yourself about the instructions in the manual is key to a smooth operation. Breakdowns and damages can be avoided by learning as much as possible, and if it happens, you will be prepared.
Choosing the Right Portable Diesel Air Compressor for You
Are you looking for the right compressor for you? They are available in many shapes and sizes so before getting one, be sure you know what you need from it, especially its airflow and pressure.
Besides the portable diesel compressor, here are other things you need to think about before buying one:
• If you plan to take it to a remote area, the size of the fuel tank will be a significant factor.
• If the place is filled with dust, then you need to have air filters.
• The level of noise the device lets out if it is brought in a residential area.
• The level of smog discharged will be construed as pollution.
• An extra generator is handy in remote locales.
• You will need an aftercooler to make the air less hot as it is emitted from the device.
• A reheater is handy after the air cools to avoid condensation issues.
• Whenever the device is damaged or breaks down, you have a technician available to fix it with the right tools and spare parts and enough money to pay them.
• Other lines of assistance in emergencies, like technical service by phone or if unworkable, a substitute compressor.
Other Types of Compressor Models
There are smaller ones called the 12-voltage air compressor. These types are not used in building sites but within the home space. It is used primarily to inflate car tires and anything else that needs pressurized air. Example: it is a useful tool while camping outdoors.
Nailers and other pneumatic equipment that need pressurized air are another of its many uses. You only have to attach it to your car battery to make it function.
The Many Uses of the Portable Diesel Air Compressor (Aside from Construction)
1. Agriculture: It is a valuable tool in farmlands, with many tasks it can do. The new crop of farmers has found innovative ways for it that make their job easier. Here are a few:
• A "miker claw detachment unit" for dairy farming.
• A spraying unit and a compressor to spray crops and orchards.
• Aqua-culture and aqua-farming can now be done with this device.
• Transporting farm-related things using conveyors.
2. Manufacturing: Large manufacturing companies and factories have their compressors built-in, but they have backup diesel-powered compressor units available during emergencies.
3. Pharmaceutical: This type of industry needs it during the process of production, like in product packaging, conveyor operations, and mixing devices.
4. Oil and gas industries: They use it to power drilling offshore, removing and setting up reactor rods and in steam and coolant circuits.
The Benefits
Many newer diesel-powered compressor units are smaller and not very heavy and still deliver the same operational capacity as the stationary models. They have clear-cut safety features that you can abide by with confidence. It has a useful trailer-based functionality that enables you to bring it with ease to any destination. Each is specially equipped to cater to any workplace environment that picking the right one won't be a problem.