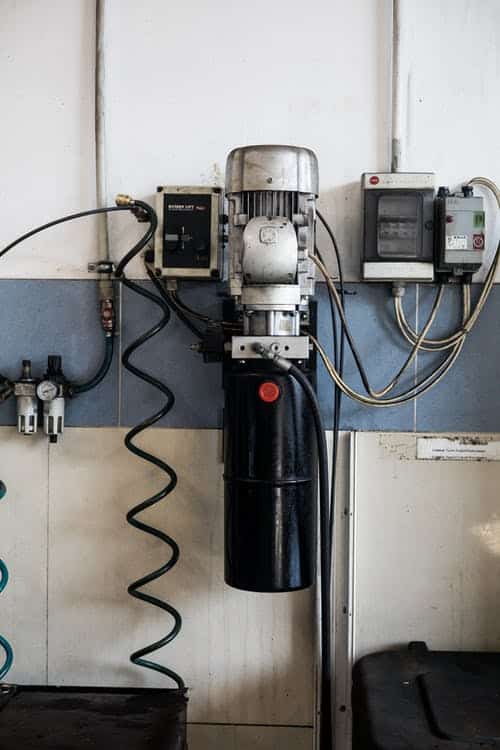 If you own an air compressor, giving equal attention to your equipment and your piping system is of utmost importance. Many air compressor owners focus on the compressor only, which is bad for business.
That's because a poor pipe network can lead to compressor failure. And even if your machine does not give up working outright, it can lose power with an inefficient or faulty plumbing system. Either way, it is a bother.
But, all of this is avoidable. Air compressor owners need to also spare concern for the different parts of their piping system.
They need to pay special attention to the layout and maintenance. Where to install a water separator on an air compressor is also necessary for an efficient plumbing network.
So, if you want to design a plumbing system for your air compressor, we are here to help. After reading our handy guide, you will not only learn where to install a water separator on an air compressor. You will also learn to build and maintain your piping network on your own.
How Do Air Compressors Work
Air compressors need oil to keep the moving parts inside them lubricated. The oil prevents the internal components, like rotary screws, from grinding against each other. Without proper lubrication, your equipment will not work the way it should. You can also expect it to break down before its time, leaving you with the cost of repairs or replacement.
But the way air compressors work can act as an opposing force against the job of the oil.
Here's what I mean by that.
Air compressors work by sucking in a lot of air and squeezing that air in a chamber meant to hold smaller volumes.
Just the fact that these machines use air means that contact with water is unavoidable. The atmosphere, no matter how dry, will always have a percentage of water vapor in it. But in warmer climates with warmer temperatures, you can expect that percentage of water vapor to be higher.
The water vapor gets into the air compressor with every use, but that's not the worst part of it. When the air gets sucked into your air compressor, the air compresses at an atmospheric pressure twelve times the normal range.
The increased pressure will cause the water vapor in the air to condense. That means it goes back to its liquid form. Once that happens, the water needs somewhere to go.
Where Does The Moisture Go?
Condensate can end up in just about any internal part of your air compressor. It can form in the receiver tank, as well as the lines. You may even find moisture drawn back into your stream of compressed air. But that last part will only happen if you allow the water to collect in your machine.
Problems Created When Water Collects In Air Compressors
There are several problems that moisture in your air compressor system can cause.
Moisture Leads To Poor Lubrication
The water hinders the oil from doing its job of lubricating the parts of your air compressor that needs it. You will also find that water blows with the air out of your air compressor system and into your tools.
Over time, this can lead to a breakdown of your equipment if left untreated.
The most problematic issue that you want to look out for is corrosion. Prolonged contact between water and metal will lead to rust, which will destroy your equipment.
A rusted air compressor can deliver rust particles into air supply lines.
These particles will mix with the stream of your compressed air. It can foul your production process and damage your equipment.
Let's say you have a spray paint job to complete. Imagine the effect of rust getting into your work.
Keep in mind that the water will leave your air compressor and make its way into pneumatic tools. This will also mess with your finished product and encourage rust to develop.
Look Out For The Water Hammer Effect
Excess water in the stream of compressed air can lead to the hammer effect. As the name suggests, you will hear a knocking sound in your system.
Water Can Cause Blockages In The Control Lines
Blockages within the control lines will hinder the air compressor's ability to read and actuate the way it should.
Moisture form in your compressed air system may be inevitable if you do not try to prevent it. But there are several ways you can do that. Although today we want to focus on one in particular, here are a few options.
How To Kick Excess Water Out Of Your Air Compressor
These are the options for kicking excess water out of your air compressor and pneumatic tools. There are many to choose from. Combining two or more of these methods is an even surer way of keeping your compressed air system dry.
Use Filters
Your first line of defense against moisture in your air compressor is making proper use of the filters that came with your equipment. The filters can be found near the drop outlet. Or, some compressors may have filters on discharge lines near air regulators.
The filters purify your air flow by trapping particles sucked into your compressor. These particles include:
water vapor
dirt/dust particles
micro-organisms
oils or other lubricants
The filter does its job using the following parts.
The Filter Has An Air Inlet
Air comes into the filter via the inlet. The cap of the inlet plumbs inwards, forcing air to move downward and spin into a filter bowl.
The spinning action throws as much debris and water as it can out of the airstream to the bowl's sides. Then muck that collects on the walls flows down to the bottom.
The Filter Has A Filter Cap
Some air compressors have plastic filter caps. Others have metal. The kind of material that makes up your filter's filter cap depends on the manufacturer.
Filter caps guide air as it flows in and out of the filter. But, be careful when installing the filter. It is possible to change the air flow direction. Pay attention to the arrow showing which direction air should enter and leave the discharge of the filter.
If you install the filter the wrong way, the direction of the air flow will be backward.
The compressed air's flight path moves it toward the filter's filter discharge. The compressed air has to go through the cyclone phase before passing through the filter's filter element. At this stage, further purification of the airstream occurs. Only then will the air flow out of the filter along this channel.
What Does The Filter Element Do?
The section of the filter that actually cleans the air is a filter element. Filter elements capture contaminants in the air. But, these particulates will block the filter over time while it performs its job.
If the filter clogs up, it must be cleaned. The more you use your air compressor, the more it wears out and it will need replacement with time. It is possible that a clog in the filter element is causing the CFM to drop. Using a filter element that is too fine can result in more frequent blockage.
The Filter Has A Filter Discharge
The way by which air gets out of the filter is through a filter discharge. The discharge should be the same size as the inlet. Air flow will be restricted if the filter is too small.
The Filter Has A Quiet Zone
The quiet zone of the filter is a collection point for pollutants like water and oil at the base of its filter bowl. The horizontal barrier that hangs down from the base of the filter's filter element should prevent particles from re-entering the air.
Drain The Air Receiver Tank
The second step in ridding your system of water collection in your compressed air unit is draining it as often as possible. You can use a valve that needs manual drainage. Or you can install a draining system that works automatically. But we will discuss those in greater detail a little further down in the text.
Every compressed air owner should know how to get rid of the water that collects in their system. Moisture first cools and condenses in the tank that stores the air. The pressurized air is hot when it comes out of the pump. So the water stays in that gaseous state for a little while. But when it gets to the receiver tank, the air starts to cool and the water vapor goes back to being liquid.
Earlier, I mentioned using the filter that comes with your air compressor. But, sometimes, most of the time, in fact, that filter alone is not enough to solve all the water problems you have when using your compressed air unit.
The filter will need a bit more help. That's where installing a water separator comes in handy. It will pick up the slack of the water filter.
The water filter operates in a similar manner as the filter. It's just an additional piece of equipment to keep your air compressor working as smoothly as possible. But we will go into the details of where to install a water separator on an air compressor and how it works a little further on in the text.
Use Air Dryers (Desiccant Or Refrigerated)
If you need to remove even more moisture from your system, you can look into refrigerated dryers. These dryers work like air conditioners. They freeze the air coming into your compressed air system.
It is important to keep in mind that colder air holds less moisture than warmer air. Refrigerated air dryers cool compressed air at around 33-40 degrees Fahrenheit.
Excess water vapor condenses back into a liquid as the air cools. A water trap catches the liquid, then drains the water it traps using an automated drain valve.
Before reentering the production lines, the dry air reheats to room temperature. The dew point (the temperature which allows condensation to form) of compressed air, dried this way, is between 33 and 40 degrees Fahrenheit. At that rate, it is low enough for most industrial compressed air uses.
Some air compressor applications need to use highly dry compressed air. For these jobs, you need desiccant air dryers.
These dryers use a chemical technique to remove water from air. A desiccant is a material that forms a connection with water through chemical reactions. Most of these dryers use molecular sieve desiccants or activated alumina.
A blower moves the compressed air inside a tower containing desiccant material. Some dryers also use heat. Desiccant air dryers can reduce compressed air to a dew point of -40 to -100°F. They eliminate almost all water vapor from your compressed air stream. This is required for procedures that demand ultra-dry air or operate at temperatures below 34°F.
Dryers like these use a lot more energy than your typical drying systems. They also use up between 5 and 18 percent of the available air supply. Despite these drawbacks, they are the most effective method for removing moisture from your air compressor. They are the best option if the compressed air supply you need has to be ultra-dry.
What Is The Job Of A Water Separator
A water separator does what its name suggests. It separates the moisture that comes in with the air in your compressed air system.
It is a device that prevents any moisture from getting inside the compressed air system. But that's not all it does. It also stops solid particles, like dust, from getting in, so you will always have a supply of clean air.
How Does A Water Separator Work?
The air inside your compressor tank travels down the pipe and into the cap of the water separator.
The cap design directs the passage of air down to the bowl.
The power of the compressor forces the air in a tight spinning path inside the bowl.
Any moisture and solid particles caught in the stream of air get tossed out of that bowl by the spinning flow of air.
The debris drains down to the bowl's bottom through a barrier that keeps it from mixing with the air.
Auto drains help with emptying the separator bowl; otherwise, you would have to do a manual drain to prevent moisture and sludge from getting back into your airstream.
Do I Need A Water Separator For My Air Compressor?
As much as your compressed air system needs a water separator, the machine does not come with one installed.
There is no law stating that air compressor owners do not have to buy a water separator. But investing in one comes highly recommended if you want to keep your equipment healthy and extend the life of your tools.
If you own an air compressor, there are two options available to you.
You can buy a water separator, or you can build one yourself.
Building A Water Separator .vs. Buying A Water Separator
There are several brands of water separators available on the market. They range in price from US$50 into the hundreds.
Store-bought water separators need some assembly and you may have to buy extra connectors to complete the setup. You should be able to find those additional parts in the same hardware store you pick up your separator.
But if you do not mind a DIY project, are a student, or even a professional, it is possible to build one yourself.
The process is not so hard to figure out, and the parts you need for this project are easy to find and affordable.
The choice between the two is up to you. But you should note you will still need to assemble your store-bought water separator.
The Things You Need To Build A Water Separator
Nine 2-inch segments of 3/4-inch copper pipe
One 34″ compression fitting in brass (the regulator needs this part)
One filter regulator with a 3/4 NPT rapid air inlet
For height, six 3/4-inch copper pipes (L Type) – cut 72 inches
Three 1/2″ ball valves threaded (They must both be female ends)
Three adapters (3/4″ -1/2″) (They must all be male)
Ten copper elbows, 3/4-inch (90 degrees)
Three 3/4-inch copper Tees
One brass nipple measuring 2 1/2″ to 3/4-inch
A 34-inch street elbow made of brass (male and female end)
One male 3/4″ threaded adapter
One 3/4-inch compressed air hose
A brass ball valve with both ends female ( It must be 3/4-inch and threaded).
Building Your Unit's Water Separator – Best Practices
Try to avoid using iron or copper pipes in this project. Although this is the cheaper option, these pipes will rust faster on the inside.
Rust will lead to the lowered quality of air coming from your compressor.
Using Alternatives To Iron Pipes
To avoid the occurrence of rust as much as possible, you can use these options in the place of iron.
galvanized steel
aluminum
stainless steel
Black steel
These materials are more on the pricey side, but they will last longer.
If you go with metal piping, you will also need the following for joining.
soldering flux
Teflon tape
solder strand
propane torch
wire brush
tape measure
magnet square (24-inch)
pipe dope (PTFE based)
pipe cutter
hand threader
pipe wrench
pipe vise
Do not forget your drill and suitable drill bits.
Please keep in mind that some of the tools listed here will only work with specific materials. For example, if your air channel is a PAP or a hose, some of this equipment is not necessary. You will not need a magnetic square or threading.
And using soldering flux will prevent the metal pipe from oxidizing when heated.
Using Plastic Pipes
Using plastic pipes is another alternative to more corrosive metals. Plastic will offer your water separator system several benefits.
You can find these benefits listed below.
Plastic Pipes Resist Corrosion
Where metals may suffer corrosion over time, plastic will not. Because they will not corrode, there is no need to worry about rust getting into your air stream. It also lessens the chance of blockages.
Plastic Pipes Have A Smooth Interior
The inside of plastic pipes will never deteriorate. They will remain smooth and clean, which supports uninterrupted air flow.
Plastic Is Light
Because plastic is not a heavy material, it is easy to carry around compared to metal.
Cutting Plastic is Easy
You only need simple tools to cut plastic, and it does not take a lot of effort to do so.
Connecting Plastic Pipes Is Easy
Where metal pipes need welding to connect, you can glue plastic pipes together. For this reason, using plastic pipes to build your water separator will cost you less and save you time.
But, to enjoy the benefits that come with using plastic pipes to build an air compressor water separator, you must use the right type. Not any plastic will do this job well.
The most common types of plastic (PVC and CPVC) are cheap, offer easy installation, and are available at any hardware store. What they will not afford you are the most important of the benefits mentioned above.
PVC pipes and CPVC pipes cannot support the pressurized air coming from an air compressor.
They become brittle with time.
Air compressors use lubricants that can leak into your air supply stream. The oil they use is harmful to PVC pipes and CPVC pipes.
These failures, under pressurized air, can create razor-sharp missiles that could cause serious injuries or death to those nearby.
I say all this to say, do not use PVC pipes or CPVC pipes in your water separator system. Not only is this an unsafe practice, but you can also no longer use it, by law, in all fifty states. You could be looking at a hefty fine.
But, do not fret. These plastic materials listed below are safe and approved for compressed air water separator piping.
ABS
Polyethylene
High-density Polyethylene
These materials are oil resistant. Compressor lubricant will not cause any of them to degrade. Polyethylene is a type of plastic designed just for piping systems for compressed air.
Each will work in your water separator.
How To Build A Water Separator
Begin by attaching three 2-inch copper pipes on both sides of the copper elbow.
Remember, the copper elbow should be 90 degrees. Apply a thin coat of soldering flux to the interior of your copper elbow and the outer part of your pipe before connecting them.
Get three extra 2″ copper pipes and connect them using a copper tee. On the opposite end of each copper pipe, add the rest of your copper elbows.
Use the joint with the copper tee to join each of the three 2″ pipes you have left. Connect the copper tee to the second 2″ pipe.
Connect the junction with the copper tee to two type L copper pipes with the five pipes (cut to 72 inches).
But you have to connect one of the joints to a long pipe. Be sure to make that connection to the side which has the copper elbow.
Now, it is time to use the other joints and attach them to the opposite side of your L-type copper pipes.
Your connection must ensure the flow of air stays continuous in the champers. So, one joint has to join with one of the single pipes.
Before attaching any more of your equipment, use the propane tank to solder each joint.
Soldering each joint ensures that the connections you made stays in place.
For proper soldering, heat each pipe joint. Once it gets hot enough, melt some solder on it. The flame turning green at the side is a sign that it is hot enough.
Set all three of the 3/4-inch – 1/2-inch male adapters onto each outlet on the bottom. Then solder to form a tight seal which will prevent leaks.
Place your 1/2-inch threaded ball valves beneath your male adapters. Use Teflon tape to secure them in place.
Cut the remainder of the 72-inch copper pipe into two equal pieces. Secure one length to each side of your setup.
The brass street elbow on one side will connect to the regulator. The other connects with the pressurized air supply line of the compressed air unit.
The entire process of building a water separator is simple. It just takes a lot of connecting to get the job done.
As long as your joints have a tight seal and are in the proper place, your DIY water separator will be a success.
Whether your device is store-bought or homemade, you have to know where to install a water separator on the Air Compressor. We will talk about this in a little while.
How To Increase Pressure Efficiency
Focusing on joints or connectors when designing a water separator is necessary. After all, that's the place you can expect leaks to form. Many of us think that leaks are the single greatest threat to the efficiency of the system we want to build. That is not always the case.
Here are three other factors that can have a more critical impact on if our system works well.
Setting Up Your Water Separator – Best Practice
Having a portable air compressor is convenient. But, if you have to move it from one place to another every time you have to use it, the process becomes bothersome. You need a more permanent setup. In doing so, you can also include your homemade or store-bought water separator to eliminate up to 60% or more of moisture from your system.
One of the main things you need to consider when deciding where to install your plumbing system is how you use your compressed air unit. Take some time to consider the following.
Choose The Most Ideal Location
An ideal location makes the most of the space in your work area. You do not want your setup somewhere where it takes up square footage you can use for something else.
Air Compressors Are Noisy Tools
Air compressors are noisy. You can use noise-canceling headphones. But you can also install your piping in such a way that it eliminates most of the sound from your compressed air system.
Running your pipes/hoses through the wall and setting up outside of your workstation is always a good idea. It will decrease the sound inside your workspace.
Installing your system on the outer wall may not be an option for you. There is another solution to the noise problem. You can fit your compressed air unit into a wooden box or cupboard to stifle the sound.
If you use this method, the box or cupboard needs proper ventilation. The air intake of your unit has to be fresh and clean. You also do not want it to overheat.
Like every other tool or piece of equipment you own, water separators need regular maintenance as well. Otherwise, they will underperform. Then all the money you spent and the time you used to install it will have been wasted.
Maintenance for this device is simple. All you have to do is drain the water it catches every now and again to ensure the water separator does not fill up.
Where to install a water separator on an air compressor has to be somewhere with easy access. That way, you can reach it and drain it whenever you need to.
How Often Do I Need To Drain My Water Separator?
You should drain your water separator before the water fills two-thirds of the canister or tube. To keep track of the water level, you need to do regular monitoring, which also means you need easy access to your device. Persons who use their compressed air unit often need to pay attention to the water buildup.
One way you can lessen the flow of water into your system is by using a dehumidifier. If you live in a high humidity area, dehumidifiers can come in handy. They will lessen the amount of moisture getting into the unit and slow how quickly the water separator fills up.
Where Is The Best Drain Position?
The water separator on your air compressor expels is supposed to expel water from your air supply and your unit. That water needs somewhere to go.
If you are not careful, your plumbing network will send that water back into your air line. We already talked about how that can impact your job and your tools.
This is why it is important to know where to install a water separator on an air compressor. So that way, the water does not bleed into the system. But we will talk more about the best location for the water separator in a bit.
Think Of Future Expansion
Once your system is up and running, making changes will not be simple. So, if you want to make adjustments in the future, you must design your setup to support the changes you plan to make. Otherwise, it may cost you a lot of money. You may have to start all over again.
There are different setup styles you can choose for your compressed air plumbing network. In this section, we will begin to look at where to install a water separator on an air compressor.
With a linear setup, the pipe runs from your compressed air unit to another area in your workstation. It is an ideal layout for air compressor owners with drops on a couple of walls or short piping lengths.
Where To Install Water Separator On Air Compressor In Linear Plumbing Setup
In this design, the air compressor plugs into your mains connected to the piping. A flexible hose attaches straight to the water separator before it enters the pipe network.
The air then passes through the regulator. After that, it enters the hose reel and then flows into your application tool.
If you use a long enough hose reel, you can use your air compressor all-around your workspace, and even outside if you need to.
Use An Overhead Reel Design
Another option for building your plumbing network is the overhead design. It is also ideal for persons who want only one drop with their plumbing network.
You will save on a lot of space with this type of design. If you position the reel in the centre of the workspace roof, you will have compressed air anywhere in the room with ease.
Where To Install Water Separator On Air Compressor With Overhead Reel Design?
Like the previous designs mentioned, the water separator falls in the same place. Install it between your connector for the hose pipe and your pressure tank.
Use The Spine Distribution Design
The spine design involves running the central pine through the center of your workstation ceiling. Then, you feed it out to the side walls. Take it down to the drops where you need it. Using this method is a practical way to make the most of small spaces.
With this compressed air distribution system, you will use one big pipe near the compressor. It will handle the flow requirements. Then a smaller sized pipe then runs the length of the pipe to take care of any problems you may have with reduced air flow.
A system like this needs isolation or shut-off valves. These valves ensure that during maintenance, you do not have to shut down your entire system. You can close off one area while the rest of your piping keeps doing the job for which it was designed.
Where To Install Water Separator On Air Compressor With Spine Design?
With this design, your water separator installation follows the same pattern as those mentioned before.
Use The Loop Distribution Design
Loop distribution designs are very common air compressor piping systems. They have loops of pipes that fit along the walls of your work area.
Again, it is better to use the outer walls for running your pipes to eliminate noise. With this system, you can take drops off as you need to.
Remember to use balance pipes with your loop distribution setup.
Place the balance pipes in areas that lead to connections with your primary loops. With proper fitting, these pipes will help generate a steady air delivery rate to each of your application drops.
Loop distribution installations protect against air surges. If one of your applications experiences this event, the other side of the loop makes an automatic adjustment.
Like the spine system, fit several isolations or shut-off valves within your network. That way, you can do maintenance work on one area of your system without affecting another section.
Where To Install Water Separator On Air Compressor For Loop Distribution Design
As you can guess by now, the process for where to install a water separator on an air compressor follows the same process here as well.
Summary On Where To Install Water Separator On Air Compressor
In short, where to install a water separator on an air compressor to keep water and contaminants out of the air supply is pretty much fixed. The hose pipes connect with the gauge. And you must install your water separator right between the connector for the hose pipe and your pressure tank.
Here is one added piece of relevant information for you DIYers. For best results, ensure there is at least a thirty to fifty feet distance between your compressor nozzle and your water separator.
Doing so ensures the pressurized air will have enough cool-down time before it reaches the water separator.
Remember, only when cooled will the water vapor in the air return to its liquid form. In that state, the water separator will catch whatever amount of moisture is in the air.
If there is not enough cool-down time, the water vapor will not condense. It will not turn back into a liquid. Instead, it will remain in the air and enter the air supply line and end up in your tools.
A Guide For Installing Water Separator On Air Compressor
Now you know where to install a water separator on an air compressor. You also need to know how to install the device. The process is a simple one. But, there are two crucial things you must remember before starting the installation.
For safety reasons, ensure that your compressed air unit is powered down. Turn off all power connections. You will have to install your water separator together with the compressor's pressure gauge.
The second thing, I mentioned earlier. Insert your water separator at least thirty feet away from the point the air enters the system. That way, it has enough time to cool down.
With these in mind, it is time to begin your install.
There is a hosepipe that connects with the pressure tank of your air compressor. You need to remove it. In its place, put in your water separator.
If your water separator is store-bought, it may have come with either some or all the connectors you need.
If your water separator is homebuilt, ensure that you have all the connectors you need.
Here is how you install a water separator on an air compressor.
The water separator comes with or should have two connectors. One is on the left side and the other on the right. These connectors join with the pressure gauge's coupler and the hosepipe's TO-head. Connect them using a coupler.
How To Make Water Separator Install More Successfully
These are some guidelines you can follow when building your plumbing system for your air compressor. Using these tips will help you make the most of your pressurized air unit.
Insert a shut-off/ball valve at each drop and your air compressor's outlet.
Even with your best attempts at maintenance, your system will need repairs in time. Something will stop working the way it should. Something is bound to break. A shut-off/ball valve will help you isolate the damaged component in your system so you do not have to shut the entire system down. You can keep working with your air compressor and tools. That is why installing these valves is a good idea.
Install shut-off/ball valves before each main component of your system. Or, you can insert them after these components. Either position will work.
To fix vibration problems, add a connection that is soft from the compressor.

Use fittings that are easy to disconnect.
Ensure your piping is the right size. To get the correct sizing, you need to know the SCFM output or flow rate of your unit.
Try to use as few tees, elbows, and connectors as possible. they interfere with the straight air flow.
Try to give the piping around your system a gentle downward slope. Try not to run them in a straight horizontal position.
Try to eliminate low spots. Low spots will encourage the buildup of water.
Run the drops from on top of your horizontal pipe. Then curve downward. This will allow gravity to help reduce the amount of water making its way into your system.
Place filters as near as possible to air outlets. That way, they can trap rust particles and debris right away.
Put unions in several areas if you use metal piping like copper or steel. Unions make maintenance easier.
Installing unions at each main component of your system makes changing parts in your system much simpler. They will shave hours off the time you spend on repairs and replacements.
You can put them between pipes and at each main component of your system.
Use drip legs with your water separator. But this applies to systems that do not have membranes (desiccant or refrigerated). Remember, your air compressor pushes a lot of moisture from the air it sucks in. A filter alone cannot get rid of all that water.
Without some type of dryer, or drip legs, more water will only condense in the pipes. That water has two choices for where to go.
It can go back into the compressed air unit.
It can get into your pneumatic tools.
In both scenarios, the water will cause damage to either your equipment or your application. Or, it may destroy both.
Using drip legs allows the water to leave the system through the pipe. Once that happens no water will end up back in your unit or your tools. You can complete your job without fear of damage.
Drip legs also need draining every once in a while. But you do have the option of installing an automatic drainage system with it. Doing so will cost you more, but it makes maintenance a bit easier.
Installing drip legs is a simple process. It is a highly recommended addition to compressed air units that do not have dryers. If you do have a dryer, you can choose to install drip legs as a backup. That way, if your dryer fails, the drip leg will pick up the slack.
Final Thoughts
Your air compressor likely came with a filtration system installed. It is there to extract as much debris and water as it can from the air entering your compressed air system. But, these filters can only do so much. Some of the particles in the air may still make their way into your system and tools.
That's why you can add a water separator to your compressed air system.
You can use a water separator with the filter system already in your compressor to get rid of even more contaminants.
The water separator is an essential component to have if you want to keep your air compressor healthy. Not only does it remove moisture from the air, but it also gets rid of other pollutants that come with the air into your compressed air unit.
Installing one of these devices will also improve the life expectancy of your pneumatic tools and the work that you use them to do.