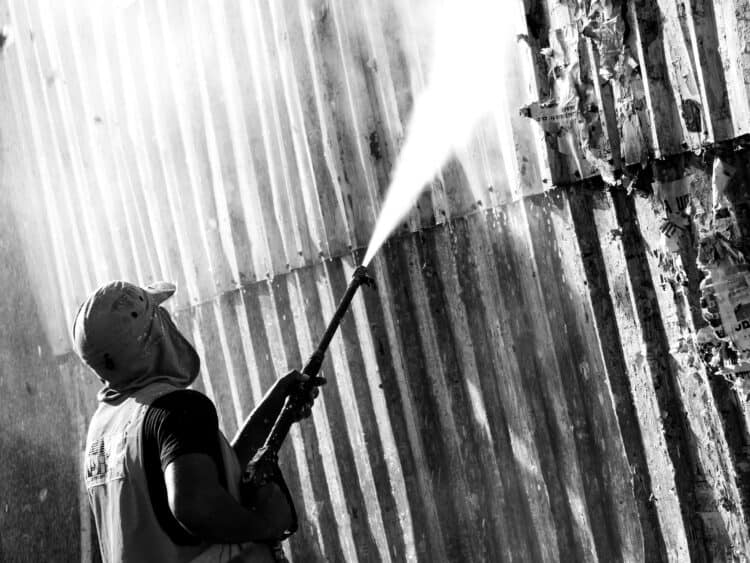 Even with the most powerful pressure washer, stubborn dirt and stains will continue to haunt you and your to-do list. Choosing the right type of detergent will make your job so much easier and faster.
While there are plenty of cleaning detergents to choose from, make sure to only use pressure washer detergents. Some soaps may contain chemicals and bleach that will eventually damage your cleaning equipment.
Types of Detergents
Concentrated and Ready-to-Use Detergent Options
Both of these options are readily available at your local hardware stores.
Concentrated detergents need to be combined with the indicated amount of water. In contrast, ready-to-use detergents can be poured directly into your machine's detergent tank.
If you are ordering online, remember that delivery costs are usually computed by weight. Buying concentrated detergents will be the more budget-friendly option since these come in smaller bottles.
Choosing a Detergent By Application and Function
Application-specific detergents are designed to handle different surfaces and materials that would suit your specific cleaning and application needs.
Some detergents are more concentrated and contain different chemicals. Using these for a different purpose will damage the material of the surface you are cleaning.
General Purpose Detergents
This type of detergent can work on multiple surfaces. While not as effective as detergents designed for a specific purpose, degreaser, general-purpose, and soap kits are a convenient and budget-friendly option.
Vehicle Detergents
Different types of vehicles will also require different detergents. Boat detergents are specially formulated to clean off the water and algae deposits.
Cars, motorcycles, and RVs also have specific detergents that can handle these vehicles' different parts and materials. The different compartments and exposed parts require a specific solution that won't damage the paint and the surface.
House Cleaning Detergents
This detergent type was specifically designed to remove deep-seated dirt on sidings without damaging the material and the paint job. Specific deck and fence detergents are also available to handle dirt and grass stains on wood.
For the best cleaning results, using a detergent with a specific purpose would be your best bet.
General-purpose detergents are not a bad option, especially when doing large-scale cleaning tasks and on a tight budget.
How to Clean with Detergent
1. Fill up your detergent tank. Most pressure washers today come with this built-in tank. This is a much more convenient method than using older models of pressure washers.
You'll have to keep a bucket of detergent nearby to insert the detergent hose.
2. Keep the valve of the detergent tank open as you spray hard-to-remove dirt and stains. It would be best to use the low-pressure nozzle as choosing the high-pressure option will not work well with detergent.
3. An upward cleaning motion will be best to avoid streaking. It is a good practice to overlap some areas to ensure that all surfaces have been treated with the detergent.
4. Allow the detergent to sit for about 5 to 10 minutes but don't allow it to dry.
5. Close off the detergent tank valve, and squeeze any remaining detergent using the high- pressure nozzle. Choose between the low-pressure or high-pressure option that would suit your purpose.
6. A downward cleaning motion is best when removing detergent. This would ensure that all the detergent will be washed off.
7. Remember to spray the surrounding area with water to dilute the detergent solution that might harm plants and animals.
Should I Be Using a Detergent With My Pressure Washer?
Detergents will make your cleaning duties much more energy and time-efficient. Make sure to look into the type of detergent you'll be using so as not to damage your pressure washer.
The availability of these detergent products at your local hardware store and favorite online shopping sites has made it convenient to invest in application-specific detergents based on your cleaning needs.
A general-purpose detergent, though not as effective, is a convenient and budget-friendly option.