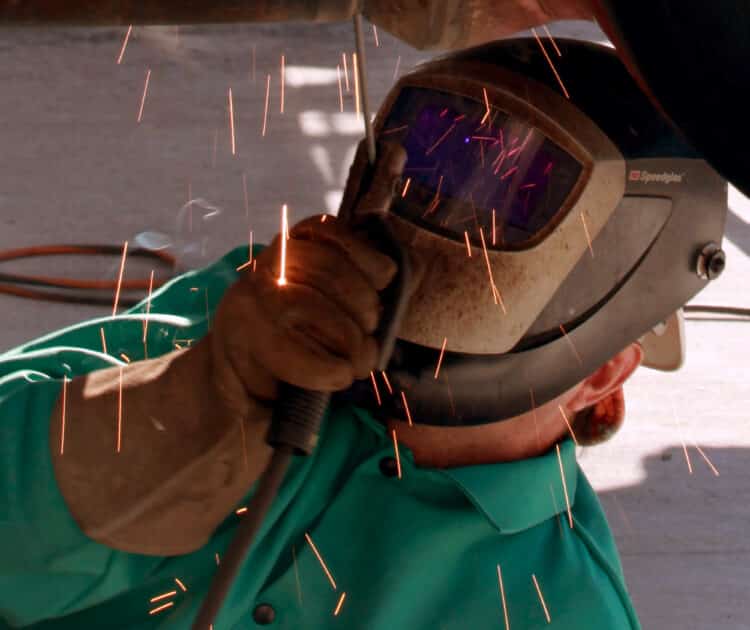 While working in a factory, you must have a welding boots. However, this should also apply to anyone welding as a hobby or just welding at home. Many dangers are involved while welding, so you should take safety seriously. T.
While welding, some continuous sparks, and slags are raining on your feet, and over time they accumulate. Suppose you're not wearing the proper shoes. You are likely to get burnt. However, you can avoid this by wearing the appropriate protection boots, either lase up or slip up.
Never the less if you're having trouble selecting the right shoes for you. Worry no more. This article will cover all the proper shoe types for welders and help you shop like an expert.
how to select the best welding boots for welders
Before we get deeper into the types of boots, there are various factors that you have to consider while selecting the type of boot you want.
Convenience
When selecting the type of boot for welding, you have to consider convenience. Here you have to look at the working environment and ask yourself, will these boots withstand my working environment? Also, how do you feel while working? Are they comfortable? If they meet the conveniences you want, then buy them.
Fit
Fit is a crucial factor here. It can improve or bring down on your performance. When the boots don't fit you, it affects your stability and quickly leads to an accident. So you have to ensure that the shoes that you have purchase fit your legs perfectly.
Safety
Though it's the basic necessity that all welders shoes should have, whether pull on or lace-up, it is still necessary to consider it a factor. You should always ensure that your boots completely hug your legs that there are no spatters raining on your legs. Also, ensure that if it lace-up shoes, it has a guard on the lace or you're using lace protectors.
Other safety features such as slip resistance, steel toe protection, ankle support, and shock protection should be considered, among others.
Slip on vs lace up
There are two types of welder's boots available, and that is slip-on boots and lace-up. You may end up choosing the wrong boots without looking at all the factors involved. Below we are going to factor them out while looking at their pros and cons
Lace up boots
When having lace-up boots while welding, it is best that you ensure that your laces don't get burnt. You can have a pair of guards to protect your laces or get a couple of Kevlar laces. However, the lace guards will go a long way to protect your laces though they are pretty uncomfortable to work around with.
It is advisable that you use the Kevlar laces that never get burnt. And offer the same comfort as the ordinary lace you would have.
Pros
Have a secure fit to your legs
Offers better stability
You can customize it hence provides comfort
There are various styles and designs that are available for it
Cons
Take time to wear and remove
Needs lace replacement or lace guard
Lace may cause accident when not tied well
Slip on boots
Slip on shoes are best preferred by many since they have no added cost and they come in handy when spatter fall on them. They are more comfortable especially if you're wearing shoes for a long period. They are not tight and allows a great ankle support
Pros
Easy and fast to put on and out
There are various designs available
Since it lacks laces that can cause accidents. They are safer to use
There are taller designs that can provide extra protection
Cons
Lack ankle support
Looses shape overtime
Less comfortable than lace up
Steel toed welding boots
Welders require steel-toed boots because they can withstand heavy force if a metal falls and lands on their toes. It is always mandatory to have steel-toe boots while working in a company or welding at home.
However, when buying steel-toe shoes, you should look for one tested and satisfied by the ANSI. Shoes tagged ANSI has been tested and ensured that the shoes you wear are safe to use and won't Couse any injury from the steel tope.
Welder's electric hazard shoes definition
Welders are always at the risk of getting electrocuted. However, this chance is lowered when you wear safety shoes that are a non-electric conductor. This means that the welder's shoes should prevent you from live currents. While welding there, maybe loose wires that you may step on unknowingly, and if your safety boots are not nonconductive, you may be electrocuted.
However, most of the welder's shoes have this feature, and therefore, it is essential to ensure that your welder's shoes are safe to use.
Heat resistant boots
Welding shoes are equipped with an external sole that prevents charring and cracking, providing your feet with maximum protection as possible. Welders are also exposed to very high temperatures, and their shoes are designed to withstand such temperatures.
In a typical setting or workshop, an average welder occasionally stands on a red hot metal unknowingly, and with a heat-resistant boot, you will be safer. Even more, the best thing about these boots is that they will last longer than your average boot.
Home welders
Many welders who weld for fun at home think it's not essential to put on a welder's shoes. This is dangerous, especially when in consideration that while welding, sparks, and molts are continuously raining on your feet.
On such occasions, your average tennis ball cannot withstand, and you may end up with a burn. Additionally, while welding, your always in contact with heavy metal, and even your Jordan's won't protect your toes. You don't want to risk that. That is why it is always advisable to have your welder's shoes while welding at all times.
Other ways to ensure that you protect your feet:
Removing all unnecessary scrap metals and always ensure the walkway is always clear.
Always weld in the right position to ensure that slags and sparks are not raining on you
Always use other means to divert sparks and splash from you such as barriers and welding blanket
Always ensure that your welding area is water free
Conclusion
Welding boots is the best way to ensure your safety. It is always essential to ensure that you have it on at all times. It is your responsibility to know the proper boots for your setting and always have them on. Not only for safety, but if you are welding and get injuries at your workplace, you might face losing worker's compensation, your insurance cover. Finally, due to carelessness, you are likely to lose your job.