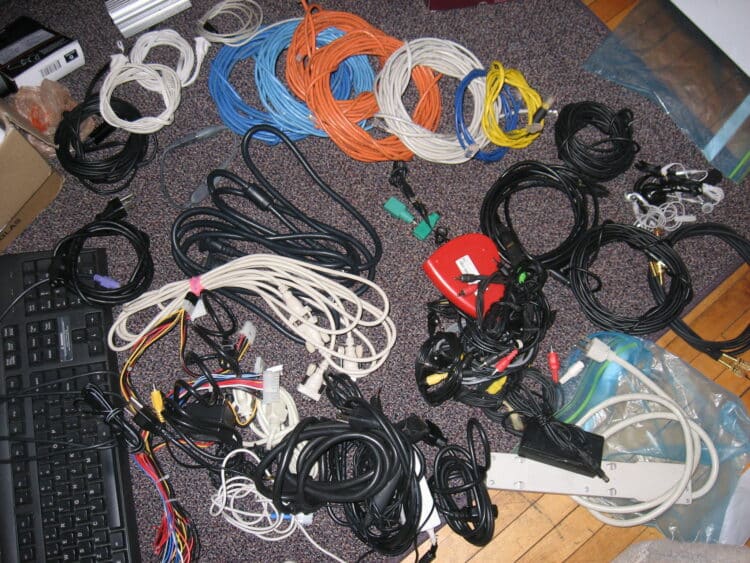 When you use an electric generator, you usually have it outdoors. You then use extension cords through a door or window to connect to the appliances that need power.
But did you know that you should not use a traditional extension cord when you are using a generator? Traditional extension cords have their limitations, and it hinders you from making the most of your generator.
What you need is a gen-cord.
Traditional extension cord limitations
Hardwired items don't have access to power
With traditional extension cords, you can only restore power to appliances that have cords. Hardwired items like ceiling fans, well pumps, or furnace fans will not access the power.
Power drop
When you use a long traditional extension cord, there is a chance that the power drop can damage the appliances and the generator itself. If you place them under carpets or rugs, the heat buildup can even start a fire.
Setup
The setup for putting a couple of extension cords together to get all the appliances running inside your home can be long and tedious. Chances are the power will be restored by the time you got everything working.
Why you should use a gen-cord
A gen-cord does not have as much limitations as traditional extension cords. All you have to do is plug the all-weather cord in the 20- or 30-amp outlet in your generator, then run the cord through a window or door.
The plug of the gen-cord splits into three or four 120-volt outlets. This allows enough household appliances to be plugged in or add extension cords for more accommodation.
How to pick the right gen-cord
The key to getting the right gen-cord is to pick the right size. To know the right size, all you have to do is check the outlet of your generator.
If it uses 40 amps, you will need a 40-amp cord (4 prongs). If it uses 30 amps, you should get a 30-amp cord (3 prongs).