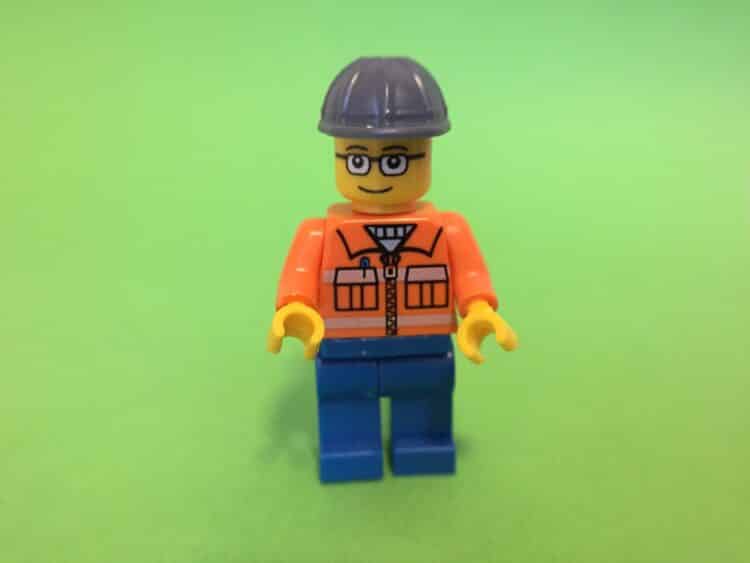 Handyman offer several services, including plumbing, Carpentry, Excavation, Electrical, HVAC, Painting, Power washing, Yard cleanup and upkeep, Trash disposal, and Trim installation. For any job you want to do around the house, a handyman should cover it.
So, if you are wondering can a handyman install a water heater, the answer is most likely, yes. A plumber can do this job properly.
How Hard Is It To Install A Water Heater?
Most times, a handyman does not have certification for a specific trade, that's why there are mixed reviews on the ability of a handyman to install a water heater. You might feel like saving some money on repair and installation costs, but if something goes wrong, it can cost a lot. So, if your handyman has the experience, they may install your water heater.
What Do You Need Before Installing A Water Heater?
The first step is you should all the relevant authorities in your area. They will tell you what you need to do before you start to install a water heater.
You need to know if you have the water heater's permission.
The second step is to research companies, you should make sure about the size of the heater and the quality of materials.
Check building and plumbing codes in your area
Building codes change all the time, and they are not the same everywhere you go.
Give a detailed description of your installed plan to the plumbing inspector in your area. Include the types of connections to plan to use. It is better to submit to the regulations early so you do have to make changes in the end.
Here is an example of what you can expect.
You may want to install a water heater that is the same as your old one. If that is the case, you may not need a permit. You may not even need to prove that you can do the installation.
But if you plan to switch your old water heater for a new model, you need approval first. And you may need to prove that the installer can do the job.
Your handyman may need qualification
It is not typical for a handyman to have a license since they do small, odd jobs around the home. But installing a water heater is a more significant job as it calls for working with gas and electricity.
Some states make it illegal for handymen to do major plumbing works, like installing a water heater. Other states allow it, but the handyman must present some kind of certification. They may have to take a test to prove they can do the job.
The reason for these laws is simple. Plumbing and electricals are serious and dangerous work. Improper connections could lead to disaster and even death for those involved.
Find out from officials in your area whether a handyman can install a water heater for you. If they can, go ahead and shop around for the best person. In this situation, look for quality over cost.
Look for reviews from clients before committing to anyone.
The takeaway here is that you should ensure your project complies with regulations in your area. Installing a water heater may be easy, but you may be working with either gas or electricity. In some cases, it may be both. So this project also has the potential to be dangerous.
It is in your best interest to ensure your installer/handyman knows how to do the job well.
Know When To Hire A Handyman
If your water heater shows one or more of these signs, you may need to replace it. Consider hiring a handyman or professional plumber if you cannot do it yourself.
You run out of hot water fast
Running out of hot water fast may not mean your water heater has a problem. It could be a matter of size. Maybe your unit is not big enough for your household.
In this case, you either need to buy a larger capacity water heater or add another tank to your unit. That way, your water heating system can supply your family's needs.
Can a handyman install a water heater on an existing water heating system?
Yes, that is possible as long as they know what to do and have permission from the relevant authorities. In a later segment, we will discuss the options they can use.
Your water does not heat up at all
Sometimes, not having hot water could mean a tiny part of your water heater failed. It does not mean you need to replace the entire unit.
Troubleshoot your water heater to find out which is the problem part. It might be an easy fix.
If you have an electricity-powered water heater, the problem could be with the electricals. You could also have a faulty heating element.
If your water heater is gas-powered, the pilot could be the problem.
Check these parts first as they are the usual suspects. But, if your troubleshooting does not turn up these issues, the whole unit could need replacement.
There are funny noises coming from your water heater
Some noises are associated with water heaters. You may hear a hissing sound, popping noises, whistling, and more. But these are normal. If your water heater begins making new noises, like rumbling or knocking, something is wrong.
The rumbling could be a symptom of corrosion. Once rust sets into your unit, it is time to replace it.
Your water heater sprang a leak
Water heater connectors and valves can leak. If that is the case, you only need to tighten or seal the leaking point. But, there is no fixing a cracked, broken, or busted tank.
At this point, you need to replace the water heater.
If you notice your water heater leaks, get to the bottom of it right away. Waiting could mean more damage and more expense on your pocket.
You have an old water heater
The life expectancy of a water heater depends on a few things. The manufacturer and how well you cared for your unit are the two main things.
The typical life expectancy of a water heater is 8 to 10 years. But a well-cared-for water heating unit can push on for twelve. After that, the efficiency of the system will decline, and there is no correcting that.
Old and faulty water heaters can create more trouble than just cold showers.
They can also use up a lot more energy. The cost will add up over time. It will save you more to get a new water heater.
They can cause flooding which can lead to property damage. It is in your best interest to fix these issues right away. Sometimes, the fix means replacing the entire unit.
How To Install Two Water Heaters
A two water heater connection (or more) will deliver the hot water supply to meet your household needs so you do not have to change your existing system. There are two methods that will work: reverse-return and series. Each offers independent operation is case fails.
A parallel connection
You can use these connections for both gas-powered and electricity-powered water heaters.
It takes twin water heaters (tank capacity and BTU input) to make a parallel connection. These installations provide a lot of hot water in a short space of time. They are ideal for back-to-back showers or filling a large tub. Both tanks will fulfill your household's hot water needs equally. So, for each gallon of heated water you use, another gallon of cold water enters the tank for heating.
That means each heater shares an even workload to heat your water.
A series connection
You do not need to add a water heater with matching capacity or BTU input for series installations. So you can have a smaller water heater and a larger water heater.
In series installations, the large unit has to be installed first. Place it on the side with the inlet for cold water.
Series installation takes the heated water from one tank first. As you use up the hot water in that tank, the other heater in the series kicks in. For every gallon of heated water you use, cold water goes back into the first tank. The first water heater in this installation does most of the work.
The parallel connection delivers a lot more heated water than the series connection.
What you will need to install a water heater
Modern heating device in house Installation of water heater gas boiler at home Temperature control and convenience concept
Your new water heater will come with a manual that has a lot of instructions. You or your installer should give this booklet a thorough read before beginning the installation.
There will be a lot of safety advice for handling the gas-powered or electricity-powered water heater you bought.
Working with electricity or gas (propane or natural gas) can be dangerous if not properly handled.
These are the items you will need to complete your water heater installation. If you plan to install the same kind of water heater as your old one, it might be possible to reuse some of these items.
4-in-1 screwdriver
Adjustable wrench
Pipe wrench
Plumbers tape
Electrical tape
Safety goggles
Solder
Soldering torch
Tube cutter
Wire stripper/cutter
Tape measure
Discharge pipe
Fittings
Pipe threading compound
Pressure relief valve
Pipe for venting and connectors
Gas and water piping
Voltage tester
How To Install A Gas-Powered Water Heater
The steps we discuss here will demonstrate how to replace natural gas-powered water heaters. But replacing propane-powered water heaters follows the same process.
Electricity-powered water heaters follow similar steps too.
Shut the water and gas off.
Before you begin working, turn off the supply line feeding your water heater with gas. Turn the handle until it stands at a ninety-degree angle to your pipe.Turn off the mainline for your water supply too. Open a faucet to ensure there is no water left in the pipelines. Use a faucet in the basement if you have one. If you do not have a basest, then one on the ground floor of your house will do.
Drain the tank.
The water in the tank may be scalding hot. There is always a chance it can burn you.If you have the time, you can wait for the water to cool. If not, connect a hose (garden hoses work well) to the tank's drain valve.Open valve once the connection with the hose is secure.Do not open the drain valve unless you have that connection made.
Close the water supply lines
Disconnect the venting pipe from the vent hood by unscrewing it. Move it aside. Then, using a tube cutter, cut the cold and hot water pipes. (If you have flexible connectors, unscrew the bolts on the flexible connectors.) Now you can slide your old water heater away to make room for the new one.
Put in the new pressure and temperature relief valve
Secure the threads of your new relief valve using Teflon tape. Three turns with the tape should do it. Connect the valve to the tank using your pipe wrench. Attach a discharge pipe. The discharge pipe should be copper.
Connect the pipe assembly
For this step, you need a new set of copper adapters. Solder these adapters to 6-inch lengths of 3/4-inch copper pipes. Fit the assemblies into the outlet for hot water and in the inlets for cold water as well. You will find these ports on top of the tank.
Use the short plastic-lined nipples as a shield against corrosion. This step may be optional in some places. But homes with hard water should always use it.
Connect the water supply lines
In this step, you get to set your new water heater into place. Extend or recut the old piping so that it meets with the new. Use solder and a soldering gun to secure the tubing. Use the copper slip connectors to do so and ensure you use the proper soldering technique.
You may have some difficulty lining up the tubing. But there is no need to worry. Use 45-degree elbows as you need to make the necessary adjustments.
Put the vent back in place
To put the vent back in place, drill three holes in the hood.
Push the vent over the hood and ensure the fit is tight.
Secure it using 3/8-inch number 6 screws for sheet metal.
Make sure your vent rises about 12 inches in a vertical direction before the first elbow.
Attach the gas supply line using two wrenches
Be extra careful when doing this part of the task. Using both pipe wrenches will prevent stress on the valve.
Use a pipe joint sealant/compound to coat the gas line's threaded ends. Fit the first nose inside the unit's gas valve. To avoid putting stress on the valve, use both pipe wrenches.
Put the rest of the nipples in place and finish up using the union.
Turn on your main water supply line.
If you never shut the drain valve after emptying the tank, now is the time to do so.
Shut the valve and reopen the water line to feed the tank. Open the valve for cold water to fill the tank but open a hot water faucet close to your water heater. Leave these pipes open so the water can run for a bit.
While the water runs and the tank fills, check each fitting and joint. Ensure there are no leaks.
Ensure there is no back-drafting
Most water heaters use natural airflow to pull combustion fumes via the flue. In cases where the draft fails, the fumes will flow back inside your home. These gases could be poisonous. That is what I mean by back-drafting. So when you finish installing your water heater, check to ensure you have no flow back of fumes in your home.Here is how you do this.

Close all doors and windows leading outside but turn your bathroom and kitchen exhaust fans on.
Turn on a hot water tap nearby. Leave it flowing until the burner in your water heater ignites. You should hear it.
Let a minute pass, then light a match. Blow out the match and move the smoke around the area the vent connects with the hood.
If your connection is what it should be, the smoke will draw up through the vent.

If that does not happen, it means the fumes from the burner will not go up the vent either.
It will come back down and circulate inside the house, which is dangerous.
Turn off the line for your gas supply and contact another professional for help.

Check for gas leaks
Only move on to this step if your system passed the first one.
For this step, you can use a gas leak detector. If you do not have this product, soap and water will do.
Turn on your gas feeding your water heater. Give it a few seconds to get the gas flowing.
Turn the gas detector on, and hold the lead near the joint. If you get a reading, you have a gas leak.
For those who do not have a gas detector, this is what you do.
Mix equal parts water and soap. Pass the mixture along the joints where the gas flows. If your unit leaks, you will see the mixture bubbling.
Turn the gas off again. Try to retighten the joints. If this does not work, try to reconnect the lines again.
If the leak continues, shut the system off and contact another professional.
Light the pilot
Follow the instructions in the manual to get the pilot lit.
I will mention here that if you have an electricity-powered water heater, let an electrical inspector check your work. Inspect your connections before you turn on the mains for your water heater.
Follow the instructions in the manual to adjust the temperature to where you want it. Only adjust the temperature after you start the pilot.
These are easy-to-follow instructions. But if the installer encounters any difficulty, they should seek outside help.
How To Install An Electricity-Powered Water Heater
Remember, working with electricity is dangerous. Ensure your handyman has the necessary proof of skill before taking on this task.
If you plan to do it yourself, you should also have some experience working with electricity.
Keep in mind, that in some areas, you need permission from the relevant governing bodies. You may also need to prove you know how to complete this task.
Breaking these rules may result in penalties.
Ensure the power supply to your water heating unit is off before you start working.
Empty the tank.
Use the steps for emptying the tank detailed in the section for draining gas-powered water heaters.
Disconnect the wiring.
Follow the instructions in the manual to install your water heater. Before you begin, ensure the old fuse and circuit breaker rating can sustain your new water heater.Also, ensure you have a shutoff device close to the new unit.If you change the water heater for a new brand or model, the wires may not reach. Install a 4-inch by 4-inch metal box (electrical) near the unit. You can use a wall mount but a ceiling mount will work as well.
Link the old cables to the electrical box.
Run a new length of cable (armored) or an electrical conduit to the unit.
How To Install A Solar Water Heater
Solar water heaters are a bit on the tricky side, but not because the process is so difficult.
There are many different systems, and they change by the manufacturer. How do you choose which is best for you? And one variation may make the installation process harder.
Depending on the layout of your home, you may have to break the wall, which you have to replace. You may have to build a chase to run the piping.
Solar water heaters are roof-mounted systems. So your roof has to undergo an inspection from the relevant authorities to ensure it can support the dead weight.
Your roof must also get enough sunshine throughout the day. Otherwise, installing a solar water heater is a waste of time and a lot of money.
These are the basic steps to follow when installing a solar-powered water heater with a closed-loop system. But a system like this needs a professional touch.
Setup your solar collectors on your roof.
Drill a few holes as possible. You do not want to damage your roof.
Install the storage tank for your solar-powered water heater and heat exchanger beside a traditional water heater.
Put in the piping and the pump for your glycol loop
Install the water supply pipes.
Put in the controls.
Allow water into the system
Use insulation on the water lines and the glycol lines.
This is the short version of how to install a solar-powered water heater. These installations need a professional touch.
How Much Does A Handyman Charge To Install A Water Heater?
Installing a water heater is a big job. The price can be just as hefty.
Depending on the type of water heater you want to install, you may pay more or less.
Solar water heaters are the most expensive installations. They start at around $1,500 but can cost up to $6,500.
There is not much difference between the cost of setting up a gas-powered water heater and an electric one. An electricity-powered water heater has a higher starting price ($350). Gas-powered water heaters can start as low as $150. But they both can cost up to $5,000.
The difference in prices depends on the size of your system. How long it takes to install the unit also has a part to play.
Here is a word to the wise. Do not make any upfront payments for the service of your handyman. That way, you can ensure your job gets done. And if there is anything wrong with their documents and the city shuts down your project, you will not get stiffed.
Things You Need To Know Before Installing A Water Heating System
Putting in a new water heater is a huge expense, and you do not want to make a mistake. So, here is a list of questions you want to clear up before making a decision and starting your installation:
Should You Stick To Traditional Or Go Tankless?
Choosing traditional or going tankless is one of the more common problems homeowners have. But, I would say that both systems are evenly matched.
Each has its advantages, and each has its drawbacks. Some people prefer one type of water heater unit over another for different reasons.
Choose a water heater that will work for you. Think about which unit will meet the hot water needs of your household. Consider your budget as well.
Should You Buy An Energy-Efficient Unit?
By now, many states have laws about energy-efficient homes. So, when you decide to buy a water heater, it will have to be energy star certified. Check with the local authorities in your area to find out if this applies to you.
Tankless water heaters are the most energy-efficient. The more money you put out for a unit, the greater its energy efficiency.
How Long Will It Take To Install?
When you buy your unit, the company you got it from will probably offer to install it for you. These are professionals and will have a time frame. They will also do away with your old unit for you at no extra cost.
Most times, they will come out right away to do the installation.
But, here we are all about handymen. You will have to find someone who can do the installation as soon as possible. But your installation should not take more than three hours.
If your handyman hauls the old system away for you, expect to pay an extra fee.
Things You Need To Discuss With Your Handyman
No matter how well you care for your water heater, it will fail in time. At that point, you need a new one installed.
A handyman can do the installation. But before you make that investment, ensure your handyman knows these things:
Installing Water Heaters In Some Areas Need A Permit
We talked about this earlier. Once the installer completes the job, an inspector will show up to ensure it is up to code. If it is not, you may have to remove the system and do it all again.
That's why you should ensure your installer knows how to do the job. They should have certification, and you should not pay upfront.
Discuss What Size Water Heater You Need With The Installer
Think about the size of your household and how much hot water you need.
How many bathrooms does your home have?
How much laundry do you do?
How many baths a day does everyone take?
If you have a big home with a big family, your water heater should be on the larger side. Smaller homes need smaller units.
Your installer should help you calculate the size of the water heater your household need.
Where Should You Install It
If you have concerns about using a handyman, you can do the research yourself. Then use the information you learn to test their knowledge on installing water heaters.
As the homeowner, it is your right to go to great lengths to find the best person for the job. If the installer you choose cannot answer these questions, you should find somebody else.
Having this knowledge will also allow you to supervise the job the installer does.
There are two parts to this. Here is the first.
I said earlier that building and plumbing codes do not stay the same. If you plan to change your water heater, find out if you can leave it in the same spot. Because under some new law, your installation point may now be banned.
In some states, you cannot put your water heater wherever you want. Of course, this is not the same anywhere. Contact the relevant authorities in your zone to get that information.
The second thing you need to consider is how easy it is to access your water heating system. Some states demand that your water heater installation has to be somewhere with easy access. They even include how big the space should be.
For example, in some states, your installation area must have an entrance of 22-inches by 30-inches. And the area must be no less than 30-inches by 30-inches.
The floor to the installation point must be clear and continuous. Nothing must be in the way. Nothing should limit access to the unit.
The floor has to be at least 24-inches wide.
The water heater must be at least 20 feet away from the access entry point.
Remember To Clear All Air From The Tank Before Installation
Open a faucet for hot water on one of the upper floors of your home. That way, when you drain the tank, no air will go back into the system. The tank will drain well.
Your Water Heater May Need A Drain Pan
Depending on where your live, your water heater may need to have a drain pan. And not anyone will do. Your pan should be a water-proof corrosion-resistant pan of specific dimensions.
You must set up the drain pan according to local regulations. So, find out what that is before the installation begins.
If you have a drain pan with your old system, you may be able to reuse it.
Choose The Right Materials
Metals and CPVC are the most reliable materials to use for installing water heaters. PEX is cheaper, but it can weaken your system and cause leaks.
PEX is a flexible material that reacts to different temperatures. When the water is hot, the PEX pipe will contract. When the water cools, it will resize again.
The expanding and contracting can lead to cracks and leaks.
Some materials may not be allowed in water heater installation in your area.
Avoid Mixing Materials
Avoid mixing materials when setting up your water heater system. Mixed materials may cause corrosion.
Strap Down Your Water Heater System
If your water heater does not sit firmly, you need to make it so. Strap it down to secure it in place. Do the same with the gas supply.
Movement may not tip a filled water heater, but it can cause fittings to come loose. This can cause leaks.
Conclusion
Can a handyman install a water heater? The answer is yes. But you should not choose a handyman lightly.
That person must know the proper installation method for the type of water heater you have. They also must have knowledge of the regulations for water heater installation in your area.
Remember, an inspector may have to look over the work the handyman does. If they find fault in the system, you will have to rework it. This adds unnecessary costs. It also means you will spend some extra time without hot water.