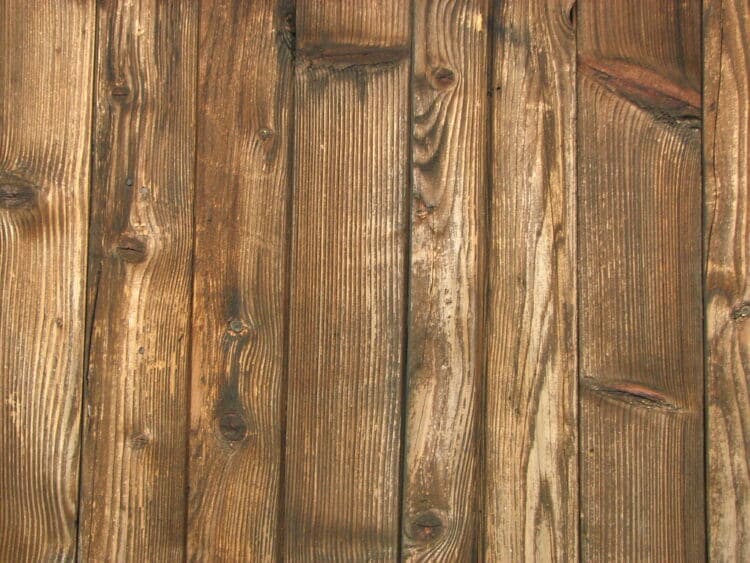 Not all wood is the same. There are many factors involved in how to identify wood types. However, wood is a natural resource that comes with various benefits, including versatility and durability. Besides, it exudes class and brings us closer to mother nature.
Understanding various qualities of wood is crucial in achieving the style you want. With this knowledge, you can lay down the best plan in various aspects such as cutting, pre-treating, sanding, and even staining.
Identifying wood types is a challenge without any experience with lumber. More so, there are additional variations that further complicate the identification process. You can always read books or look online on wood apps to familiarize yourself with different wood patterns and colors.
In this guide, I've included both natural and synthetic wood so you can easily spot the differences between them.
Wood Identification Guide: How to identify wood types
Wood comes in varying shapes and sizes due to thousands of different species out there. Usually, trees are categorized according to their seeds, leaves, fruits, bark, among others. However, sometimes it is reliable to identify tree species through their wood.
Knowing wood types gives you a better insight into various wood qualities, their benefits, and even problems. It helps in choosing the perfect lumber for particular jobs. Although there are multiple wood types, they all have standard features that help with the identification process. Here are a few steps of recognizing wood types:
Check whether it's solid wood
The first step is to inspect and confirm that the piece you are investigating is natural wood or manufactured boards. Checking the lumber end pieces for annual growth rings is an easy way to distinguish solid wood from engineered ones.
A genuine wood contains growth rings that match the direction of the grain. With wood veneer, you will notice a repeating grain pattern.
Check wood color
Once you are sure that the wood in question is best for you, check if its color is natural or stained. Most genuine woods tend to darken with age and take a blond, gray color when exposed to natural elements. Also, indoor timber forms a patina with time, turning darker, redder, or lighter.
If your wood is painted or stained, it is almost impossible to identify the wood type correctly. Consider sanding or planning the board to expose its natural raw hues. It reduces the chances of natural conditions and staining from messing with wood color diagnosis. You can also use wood color charts to identify wood types correctly.
Inspect the grain pattern
Having an unfinished block of wood allows you to observe the grain pattern. You can quickly know what kind of wood you have through the texture of the grain.
Natural lumber features an open and porous texture. With softwoods, you can expect a smooth feel and little to no dents. However, hardwoods have open pore structures that make them sticky and rough. Note that some hardwoods like maple are soft to touch.
Are you aware that you can identify the type of cut used in woods through grain patterns? Woodcut types dramatically change the appearance of grain patterns on some wood species.
What is the weight of the wood? How hard is it?
To determine the accurate weight of a piece of timber, ensure that it is dry. Freshly cut trees and wood stored in highly humid conditions tend to have higher moisture content than average. When comparing your board with other wood species, remember to account for their sizes too. Hardwoods tend to be denser than softwoods.
Ideally, hardness and density go hand in hand. The hardness of wood can determine its ability to resist scratches and dents. Consider the hardness level when looking for durable lumber or furniture.
Trace its history
Sometimes identifying wood types requires a little profiling. Small details such as knowing the source or origin of the timber narrow the list down. Woods from a local timber mill are likely to be indigenous species.
The age of the wood also goes a long way in lumber identification. It determines which types of wood were common at a particular time in history. This is particularly helpful with antique furniture. Some popular wood species back before have since gone extinct, or restrictions are imposed on their use.
Sometimes, all it takes to deduce the correct wood species is logic. What is its intended use? Knowing its purpose, originality, and age provides all the necessary clues to help nullify multiple possible suspects or, better still, identify the right wood type.
What are the unique features?
Most tree species are related and almost have identical features. At times, this makes the identification process using common traits inconclusive. If you are in such a situation, it's time to get into details and employ special techniques.
They include:
Odor
When logic, sight, and sense of feeling fail, use your nose. Some woods have a more distinct scent than others. Provided that preservatives, paints, or stains have not been used on wood, your sense of smell can assist in wood identification.
Fluorescent qualities
Generally, wood species look the same under natural lighting. However, some emit light under specific wavelengths.
Chemical testing
You can also use chemicals like reagent compounds to differentiate commonly confused species. It works by finding out how the structure of heartwood extractives differ from one wood type to another.
All in all, studying the end-grain is an effective method to figure out essential features. You can always use a magnifying glass to observe the wood in question closely.
Types of Wood Used for Furniture
Wood types are diverse in their applications due to different variations in their internal composition and tree species. These factors are responsible for varying characteristics in their end products. Although most woodworkers focus on durability, ease of use, and weight, others with keen eyes concentrate on the beauty of the wood grain, its shine, and its blends with surrounding décor.
An easy way to understand wood types is to know the difference in their classification. There are three main wood categories, including hardwoods, softwoods, and engineered woods.
Hardwood
Hardwood refers to lumber that is milled from a deciduous tree. These trees produce leaves and seeds. Usually, hardwood tree species grow very slowly and have a dense cellulose fiber structure. People regard hardwoods as high-quality types of trees due to their hardness. Besides, their end-products have proven to withstand the test of time and outdoor elements.
You can easily recognize hardwoods by their darker color and strong wood density. These qualities make them pricier than other types of wood. As an ultimate versatile material, hardwoods are perfect for ranging applications such as boat building, construction, exquisite furniture, flooring, and many more. African black ironwood is the densest hardwood species available. Three common examples of hardwood are Oak, maple, and cherry.
Mahogany
It is the most expensive and no doubt the best of all hardwood species. Its colors vary from medium brown to darker reddish-brown. With its visual appeal and durable qualities, wood enthusiasts highly prefer mahogany for high-end projects. These include cravings, veneers, fine musical instruments, specialty objects, and high-end furniture pieces.
Oak
This is a very grainy hardwood that comes in two types: white Oak and red Oak. It is usually used for kitchen furniture and cabinetry due to its heaviness and strength. While its wavy grain gives it a distinct look, the dense structure makes it warp-resistant. You can use it for both indoor and outdoor projects.
Maple
Maple is regarded as one of the heaviest and durable hardwood species. Its colors range from light yellow to light reddish-brown hues. More so, it is moisture-resistant, thus allowing it to withstand wear and tear.
Maple wood is commonly used for heavy items like kitchen cabinets and dressers. You can also use them where you need light-colored wood-like flooring, trim, or even countertops.
Usually, maple darkens and looks great with age. You can stain it to look like cherry or mahogany without spending much money. However, ensure to seal the maple first, or else your staining may look blotchy.
Other types of hardwood species include Cherry, Walnut, Birch, Poplar, Teak, Sapele, Rosewood, Cocobolo, and Basswood.
Softwood
Softwood species are evergreen trees with needle-like leaves (conifers). They are also known as gymnosperms. Although it is a widespread belief that softwoods are generally soft due to the name, this is not always the case.
True, most hardwoods are more complex than softwoods. But some softwood species are more challenging than other hardwood types. Most people regard softwoods to be inferior due to their various limitations in terms of strength, endurance, and durability of their products.
Although this wood type has varying degrees of hardness, its internal structure density is low. This feature makes it easy to manipulate and process, thus lowering the production cost. Furthermore, it has a remarkable visual appeal, flexibility and is readily available in the market.
With the world market placing dark woods to be of superior quality and more desirable, softwoods have taken a back seat in the industry. Softwoods can be used in both indoor and outdoor projects. However, they are mainly common in producing sheets such as plywood, fiberboard, and chipboard.
Some of the most popular types of softwoods include:
Pine
It is one of the most affordable softwoods with a varying range in strength and density. For instance, shortleaf pine species have similar strength properties to the red Oak. Pine has gained a reputation in the construction industry with its superior qualities. It can be whitish with brown knots or yellowish.
Spruce
There are over 40 species in the spruce family known as Pinaceae. Its density and growth rings depend on the location, with wide rings equating to low density and strength. Although it is challenging to distinguish between its heartwood and sapwood, spruce comes in various colors. These include reddish-white and light yellowish-white hues that darken when exposed to light. The growth rings are pretty visible depending on the cut type.
Spruce has excellent elasticity and strength, considering its lightweight. Overall, spruce comes with ease of use. You can work with all kinds of machines and tools to peel, sand, plane, split or shred. It is among the ideal types of wood used in interiors because it is prone to insect attacks. Some of its applications are furniture, building, construction, interior fishing, and production of composite materials.
Fir
It is one of the hardest and heaviest softwoods used for commercial purposes in North America. It features both dark, straight, and wavy grain with medium to rough texture. Besides, its usual hues include light brown color and hints of yellow or/and red.
Even though Fir is rated as fairly durable, it is susceptible to insect attack. It is used to manufacture veneer, construction timber, and plywood.
Other kinds of softwoods are Cedar, Larch, Yew, Western hemlock, and Redwood.
Engineered woods
This is another wood type you are likely to encounter during this wood identification process. As demand for solid wood increased, forests were heavily exploited, and natural timber became pricier and limited. As a result, experts designed a cheaper and readily available alternative.
What are artificial boards? These are the types of wood that are manufactured and not obtained naturally from the environment. They are produced by binding softwood and hardwood particles, strands, veneers, and fibers together using adhesives to make a composite material.
There are three common types of artificial wood, including plywood, MDF, OSB, and composite board. Wood veneers can also be grouped as engineered boards because they require specific cutting techniques or joining methods to get the desired grain pattern.
Oriented strand board (OSB)
They are formed by using adhesives to glue long strands and fibers of the wood and then compressing them. OSBs are created with varying qualities. Some are moisture-resistant, while others are not. Be sure to pick premium quality for durability.
When using OSB, ensure to leave gaps in all your ends to allow room for expansion and contraction. These wide boards are ideal for building structures, flooring, wall sheathing, and roof decking.
Plywood
It is manufactured by using adhesives to bind thin layers of wood under heat and pressure. They are incredibly versatile and mainly used for aesthetics. You can also use them for internal and external structural applications like interior paneling, ceiling, and flooring construction.
They are graded on different quality levels, with grade A being the highest and grade D the lowest. On the downside, plywood tends to sag and bend when exposed to moisture or weight.
Medium-density fiberboard
If you are looking for a type of lumber for your cabinetry, then MDF is a good pick. To make MDF, you first break solid timber into tiny wood fibers. Next, combine these particles with resin and wax under high heat and pressure. Its consistency and smooth finish make it durable and easy to use.
While they come in varying density and quality, they soak moisture fast, rendering them unsuitable for outdoor use.
Particleboard
It is a cheap and eco-friendly wood alternative that is made from sawmill waste like sawdust and chips. It is perfect for creating shelves, false ceilings, furniture, and cabinets. Water exposure can cause particleboard to swell and disintegrate. Using a sealer or paint extends its durability.
Veneer Woods
Wood veneers are thin slices of wood that you get from a specific log. The log is thinly sliced into a sheet that shows its texture, colors, and patterns. You can use veneer to cover different surfaces that require wood finishing.
Types of veneer
The elegance of the surface of what you are building depends on the type of veneer that you use. The type of veneer also affects the price and durability of your project.
While you can classify veneers according to the types of trees they come from, most types base on the process involved.
Backed wood veneer
Backed veneers refer to veneers that have a backing of either paper cloth or plastic foil. The support not only strengthens the veneer but also enhances its suppleness. Therefore, you can use it on different types of surfaces.
You can get backed veneer that matches the grain of the wood in your project. This translates to an elegant finish that's suitable for furnishing.
Shop-sawn veneer
This is a veneer that is manually made in a shop. In fact, with the right tools, you can make your own. It tends to be a little thicker than other types of veneer. Still, it's a great pick because you choose the patterns and finishes. However, it's not easy to use on surfaces with sharp curves.
Laminated veneer
This type is made by pressing together layers of fine wood, which creates a single layer. These single layers are then joined using an adhesive to make the laminated veneer.
The production process makes this veneer flexible, giving it a wide range of applications. You can use it on countertops, flooring, and furniture.
Wrap Up
Wood identification is a complex process that requires dedication and practice. It involves having a deeper understanding of various wood properties and how they influence the finished product. You don't have to be a professional woodworker to know how to identify wood types.
With this knowledge, you can wisely choose the best furniture for your home. Besides, you will tell if the furniture is natural wood or not and employ the proper care to restore your antique wood pieces.